This is my second post for today!  For my Right at Home post please scroll down or click here!
Hi!  Just a quick post today to share my final entry for the My Favorite Things Card Design Superstar Contest!  You can find my first two entries here and here but here's a quick look at them:
And here's my last entry!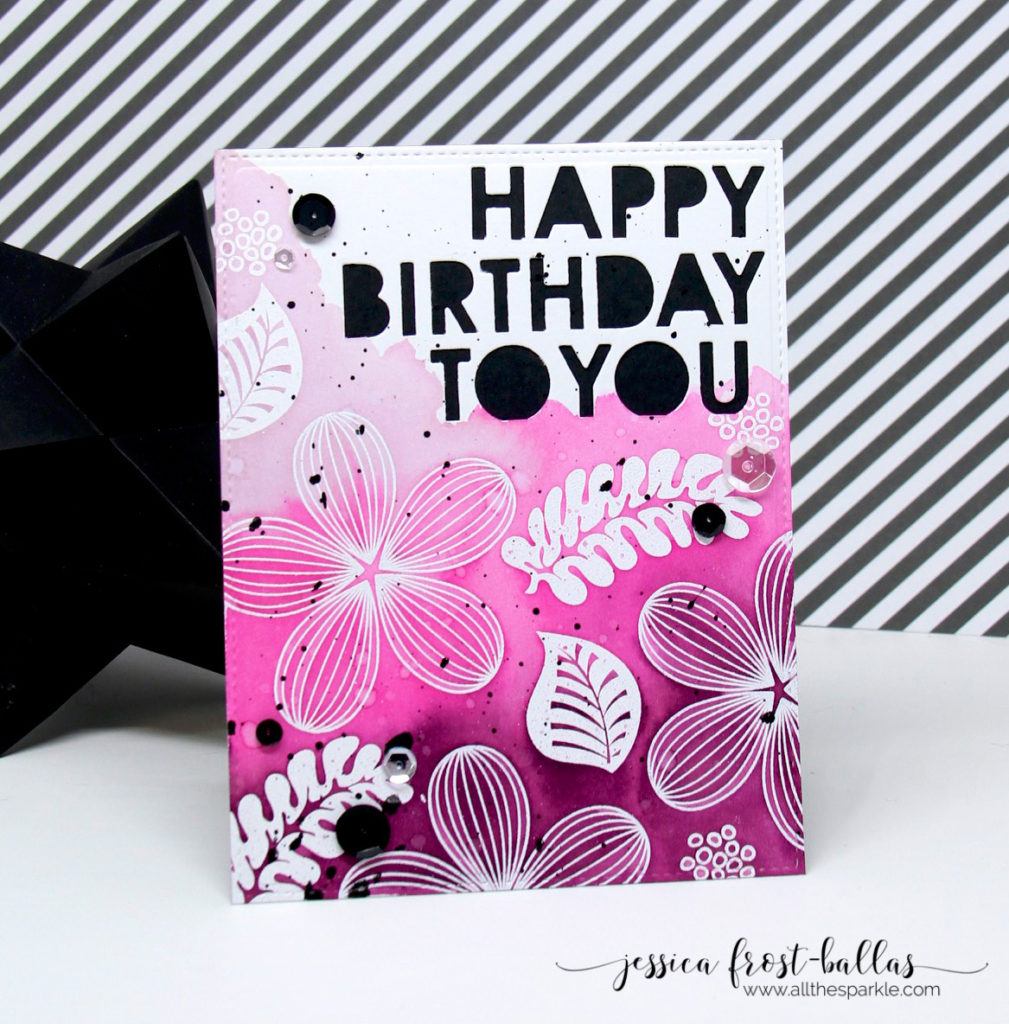 I hacked the Happy Birthday pop-up to create an open die and then added some heat-embossed Tropical Flowers and a splash of distress ink! 😉 Finished it up with a little splatter and some sequins!  Hope you like it! 🙂
I wish EVERYONE luck in the contest…there are some AMAZING entries in the link-up and I do not envy the people who have to choose the winners! 🙂  Thanks so much for visiting and have a fantastic day!