Thanks to the snowstorm on Saturday I had, yet another, snow day on Sunday and was able to go over a few more videos from Technique Toolbox: Dye Ink!  I highly recommend the class…there are great cards and tutorials!  I learned a ton of new tricks and tips even with the techniques I already knew!
But there were definitely a few things I weren't familiar with and this card showcases one of them: ghosting with versamark ink!  Instead of using distress inks I blended WPlus9 Sweet Gelato ink onto the card and was very pleased with how it turned out!  The background is a brand new Hero Arts cling stamp and the textured area is from a new Hero Arts stencil!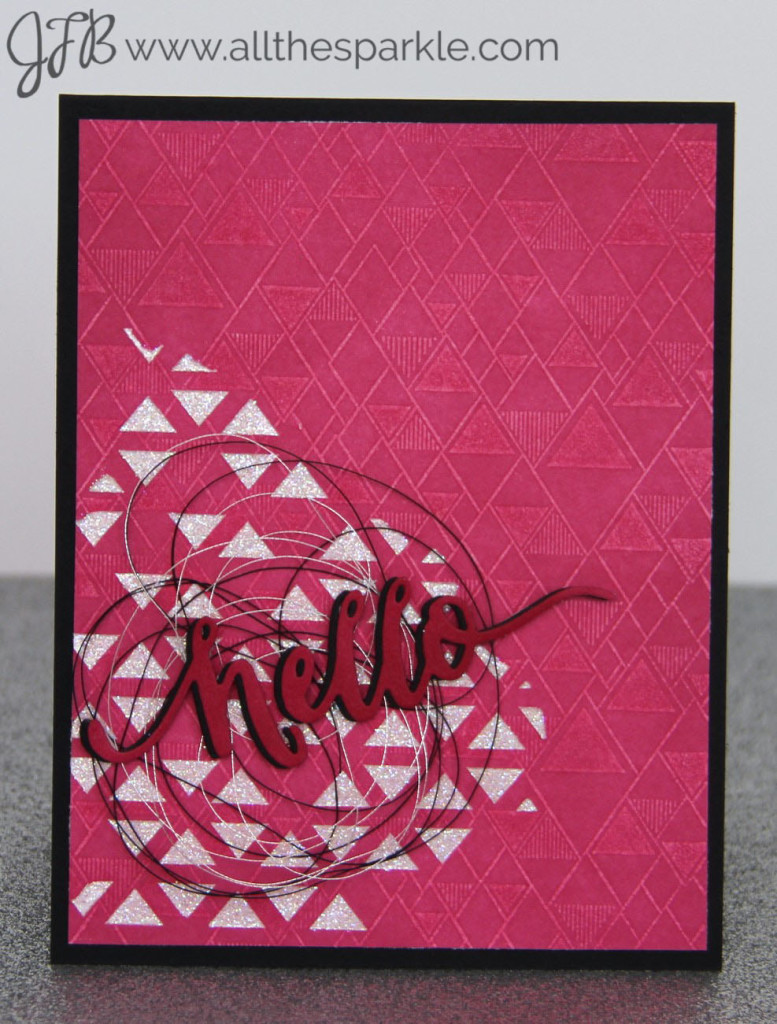 The second watercolor card is unabashedly girly, sparkly, and PINK!  It's also a commission from one of my young students.  He's working on his "prom-posal" and asked me to create a card that he could give to the girl he's hoping to take to prom!  I hope it goes well for him!  This card uses a (new to me) stamp set from Neat and Tangled, distress inks, silver Hero Arts spray, and lots of shimmer spray!
And the last card is a great one for all the nerds in my life! 😉  I love these stamp sets from Neat and Tangled…the sentiment set has tons of great phrases that can be combined for different occasions!  I used distress inks for the background and then applied lots of water spray and droplets to create a galaxy effect!  I also LOVED Maureen Merritt's tutorial for sponging in the Technique Toolbox class.  I've always struggled with lines from the blending tool ending up on my project and she has an amazing and foolproof trick for eliminating them!  I've tried other tips but hers is, by far, the best!!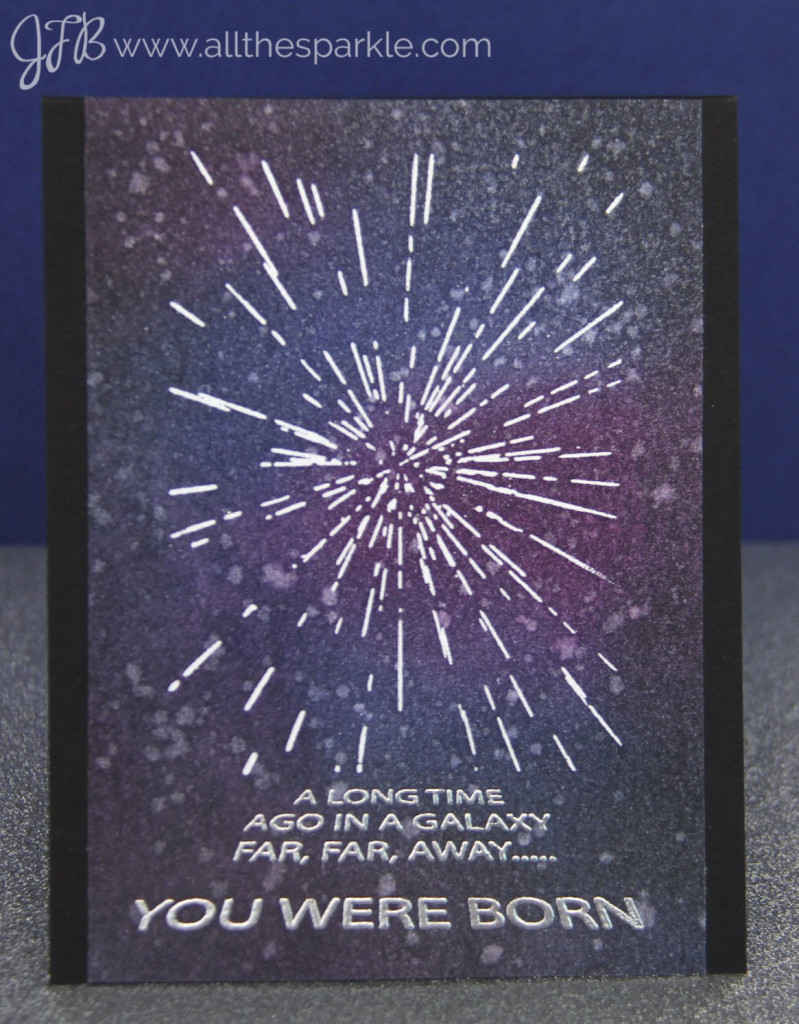 Hope you had a great crafty weekend!  Thanks for visiting!