Okay, I think I've finally hit my limit of shaker cards this month…my sequin supply is quite low and my craft room carpet is glitter-filled…but I think this was a good way to go out!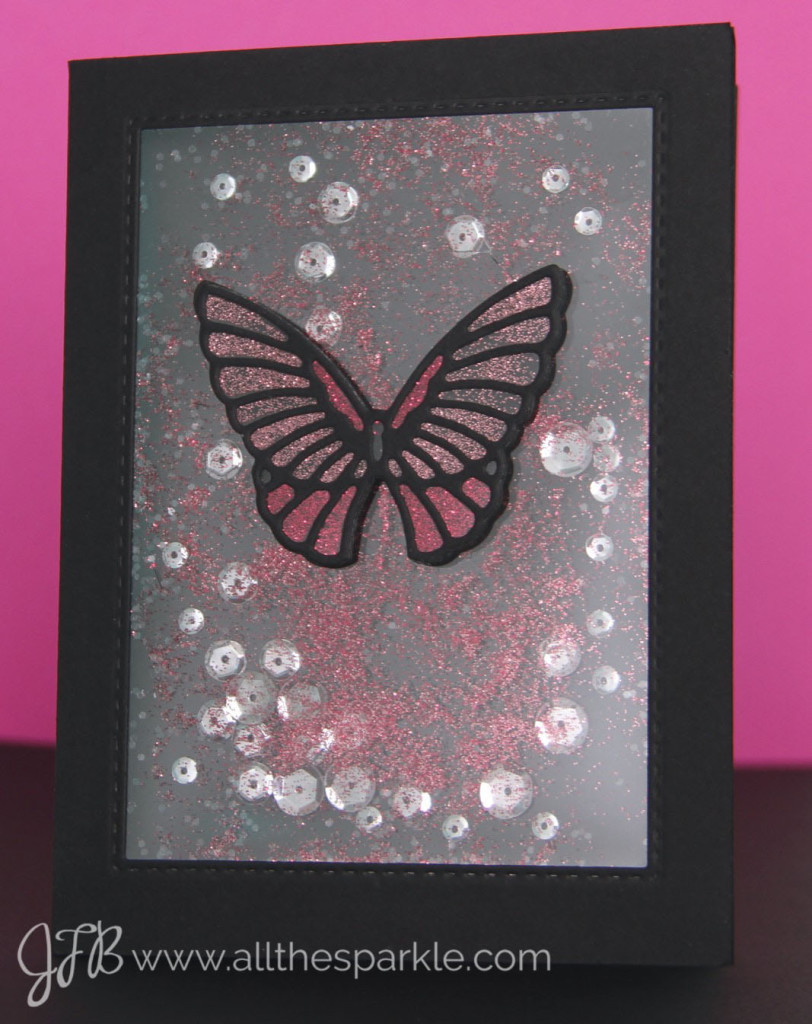 I think this card was more difficult to photograph than it was to make!  I could not seem to get the glare off the acetate which was just a little on the frustrating side.  Anyway, I wanted to make a shaker card with a second shaker element as the focal image.  So I started off by die-cutting the large filigree butterfly from the Clearly Besotted Butterfly Duo Die Collection with Simon Says Stamp black card stock and black fun foam.  Then I cut the large solid butterfly from acetate and black card stock.  I used my Zig glue pen to adhere the acetate to the card stock filigree butterfly.  Then I carefully glued the fun foam filigree butterfly to the other side of the acetate and let it dry completely.  Then I took a small spoon and filled the individual sections of the butterfly with two shades of pink glitter.  I used a toothpick to transfer glitter to the tiniest sections and after the entire butterfly was filled I glued the solid black butterfly to the back to seal up the shaker.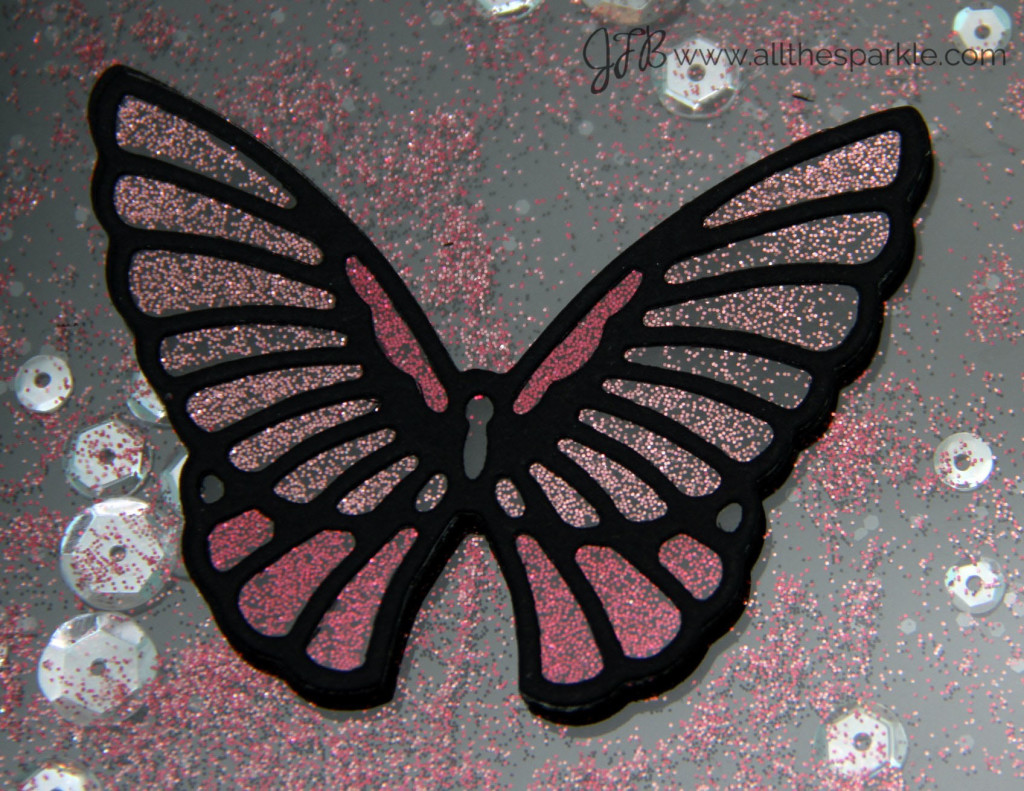 Then I cut two frames from Simon Says Stamp black cardstock using the Simon Says Stamp Stitched Rectangles die.  One frame was from a single piece of card stock measuring 4.25×5.5″ and the other frame was cut from one panel of a side-folding A2 card.   I also cut two pieces of acetate a little larger than the inside of the frame and glued them to the inside of each frame.  I sprinkled the same two shades of glitter and a pinch of Pretty Pink Posh sparkling clear sequins onto one frame and sealed them together.  I didn't use any foam mounting tape so the shaker is fairly tight and the sequins don't move around as easily.  The shaker is also acetate on both sides so the front is basically see through.  I finished by adhering the butterfly shaker to the front of the acetate frame.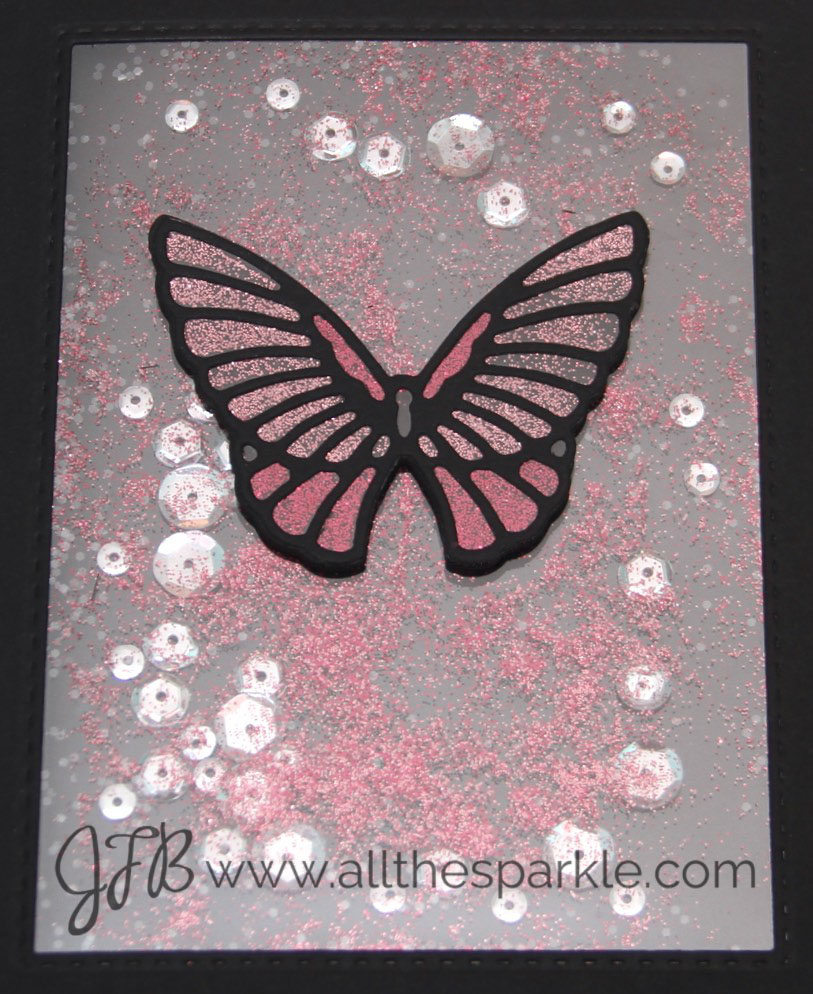 So I guess it's a double shaker?!?  I like the way the glitter in the butterfly moves differently than the glitter and sequins in the card front because it has more room due to the use of thick fun foam.
Whew yeah, I think it's time for a shaker card break…have to restock those sequins!
I'm entering this card into the following challenges: Virginia's View #12 Shaker Cards, Simon Says Stamp Wednesday Challenge: All Creatures Bright and Small, and Simon Says Stamp Flickr Challenge #12: So Sparkly!
Thanks for visiting!