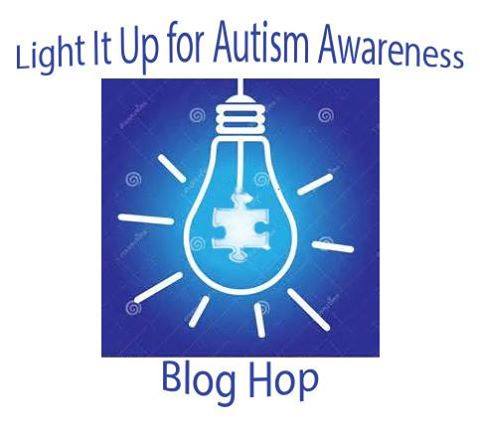 Good morning!  Today I'm taking part in a special blog hop: Light It Up Blue for Autism Awareness, created by Tenia Nelson and Veronica Fletcher Zalis, to help raise awareness for Autism!  Cardmakers all over the world will be sharing their blue cards today!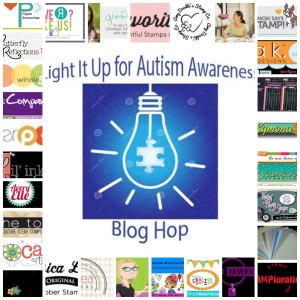 There are many fantastic sponsors who are showing their support for Autism Awareness and you can find the complete list here!  If you would like a chance to win a prize from one of these fabulous companies leave a comment on this blog and any of the other blogs participating in today's hop!  I will also be offering blog candy to one random commenter on my blog!  My winner will be announced on my blog on Monday, April 6th!  You can create a card and join the hop by linking up your card here!  Winners will be chosen at random and will be announced on Monday, April 6th.  You don't have to comment on every blog; however, the more you comment, the better  your chances! 😉
Here is the blue card that I created for the hop!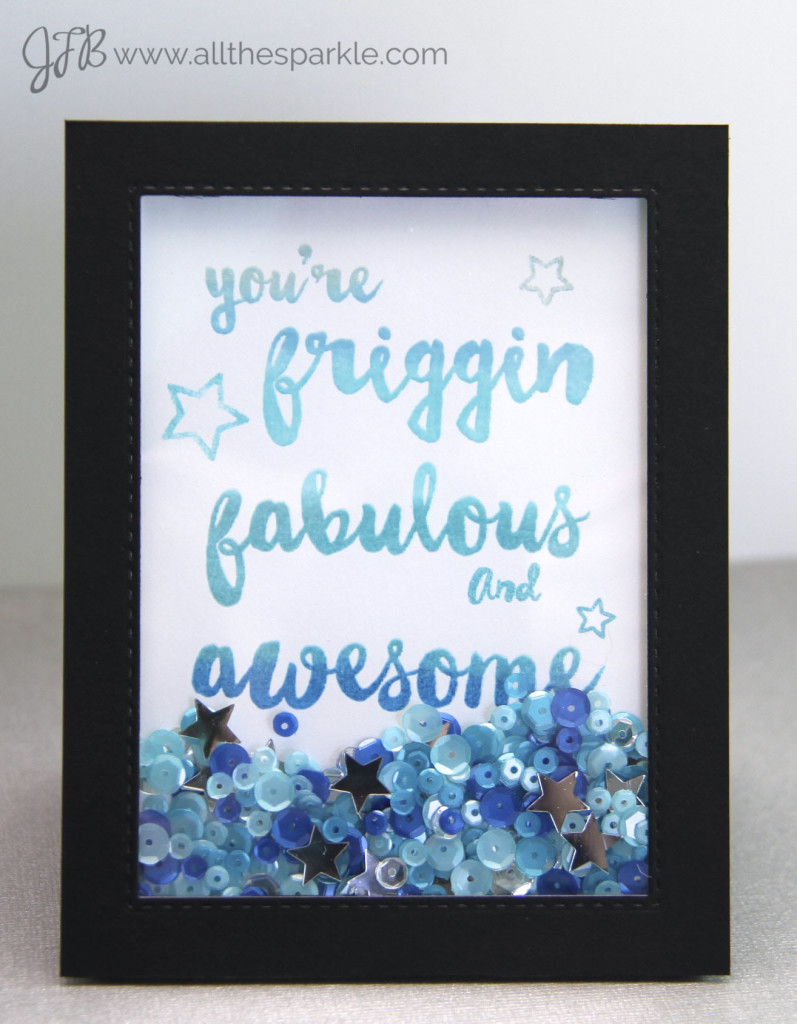 I might have overfilled the shaker card just a little bit…oops.  I'll share photos revealing the full sentiment below!  The sentiments are from the Friggin' Fabulous stamp set from The Ton!  I used Ocean, Pacific Blue, Rainwater, Winter, and Stargazer pigment inks from Mama Elephant to give the sentiments an ombre look!  I used a baby wipe to help blur the lines between the inks and my M.I.S.T.I. was essential in creating a seamless look!  I didn't want the pigment inks to contaminate the other pads so I would cover a word with one ink and then use a baby wipe to remove ink from the top or bottom of the word.  Then I'd stamp half of the word with the M.I.S.T.I. and open the cover back up.  Next I'd use the next ink color and ink the stamp before removing the ink from the opposite side with the baby wipe.  Then I'd close the lid of the M.I.S.T.I. and the stamp would be perfectly lined up with a great blended look between the two colors!  To finish the background of the shaker I added a few stars from the stamp set.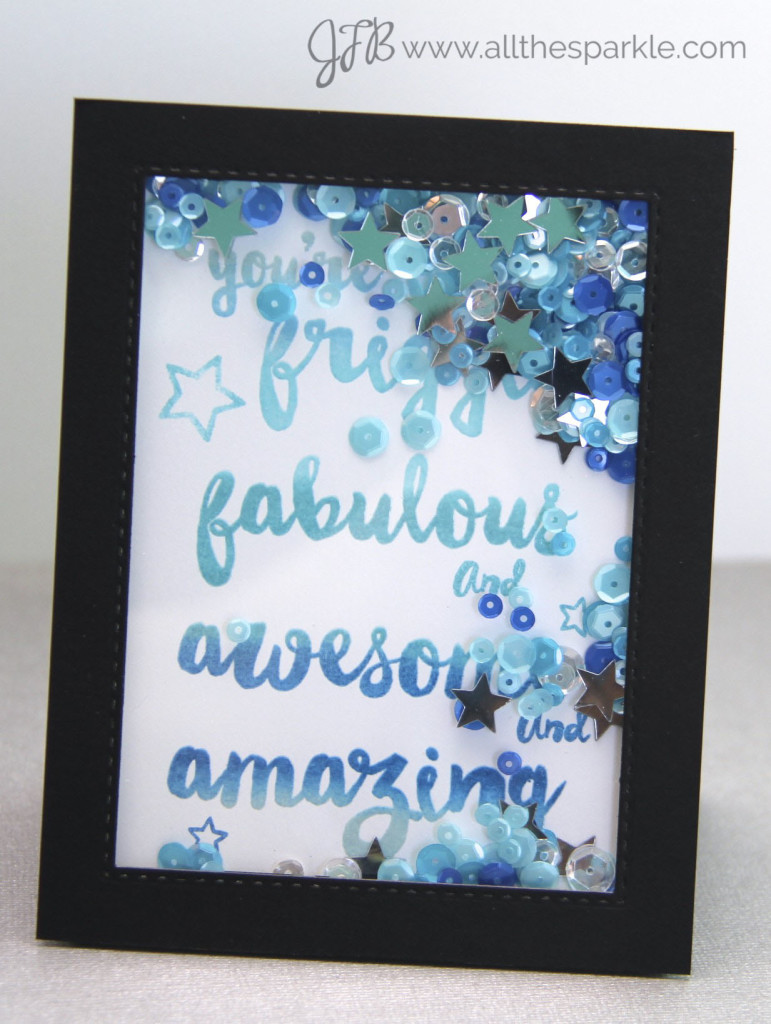 Then it was shaker time!  I filled it with Silver Star confetti, Glass Slipper sequins, Bermuda Blue sequins, Smarty Pants Blue sequins, Turquoise and Caicos sequins, and Rock the Boat Blue sequins!  The colors match the inks perfectly!  I die-cut the frame from the Simon Says Stamp Stitched Rectangles die and assembled the shaker card!
I hope you enjoyed my card and I hope you'll continue to hop along on the Light It Up Blue for Autism Awareness Blog Hop!  Thanks so much for visiting!