Good morning!  Today I have the extreme pleasure of playing along with the CAS-Muses challenge!  The CAS-Muse for November was my good friend Ruby and as soon as I saw her palette I knew I wanted to play along!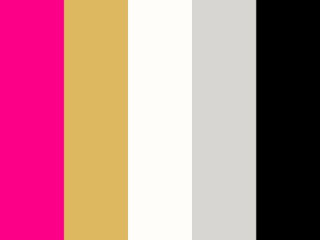 In her CAS-Muses interview Ruby shared several cards and I really gravitated towards one of them.  It was one of my favorites when she created it over the fall and is so different than my normal style that I knew I wanted to CASE it! 😉  Here is Ruby's card: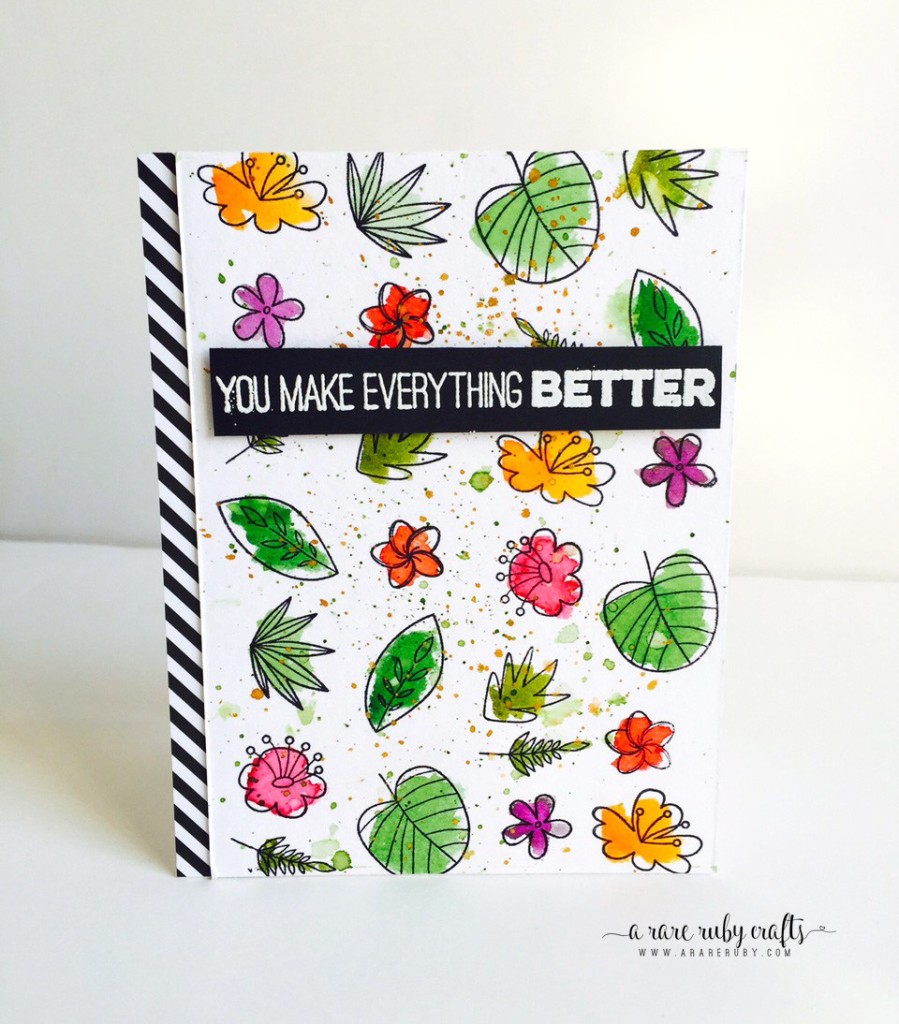 And here are my cards, inspired by Ruby and the beautiful palette she submitted for the CAS-Muses challenge: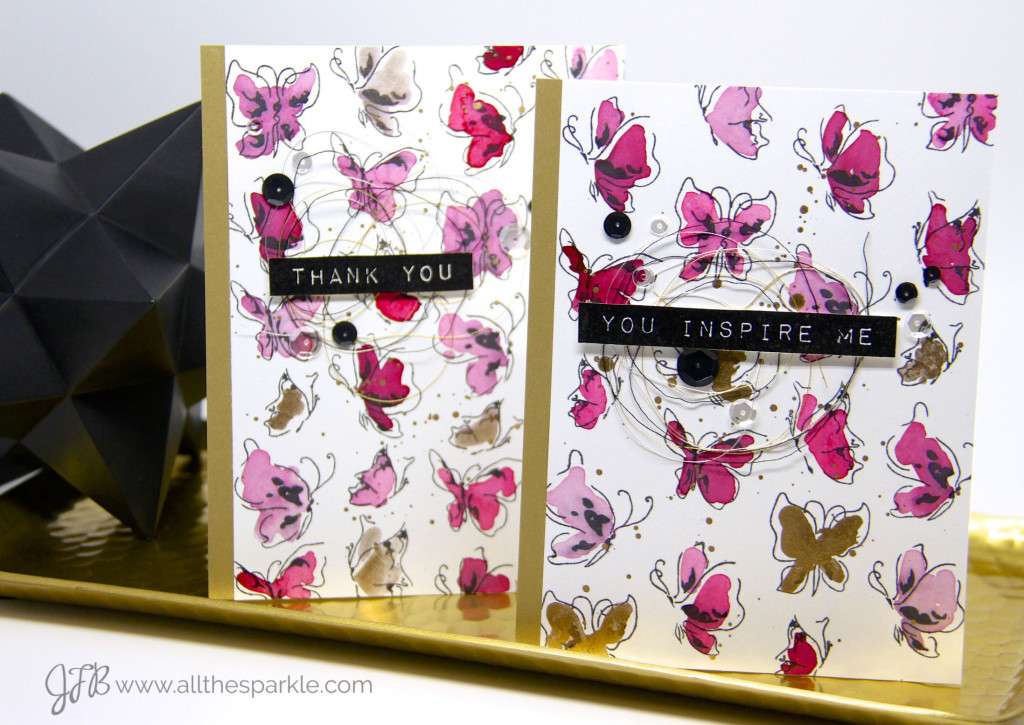 When I first saw her card I was intrigued because a) I'd never used stamps to create a patterned background and because b) I've never tried that loose, abstract style of watercoloring.  If you don't already know this about me, I tend to be a bit of a perfectionist and I've never been good at "coloring outside the lines."  Over the last 10 months that I've known Ruby she's encouraged me to not be so hard on myself and to relax more…so I thought CASE-ing this particular card would be an appropriate tribute! 😉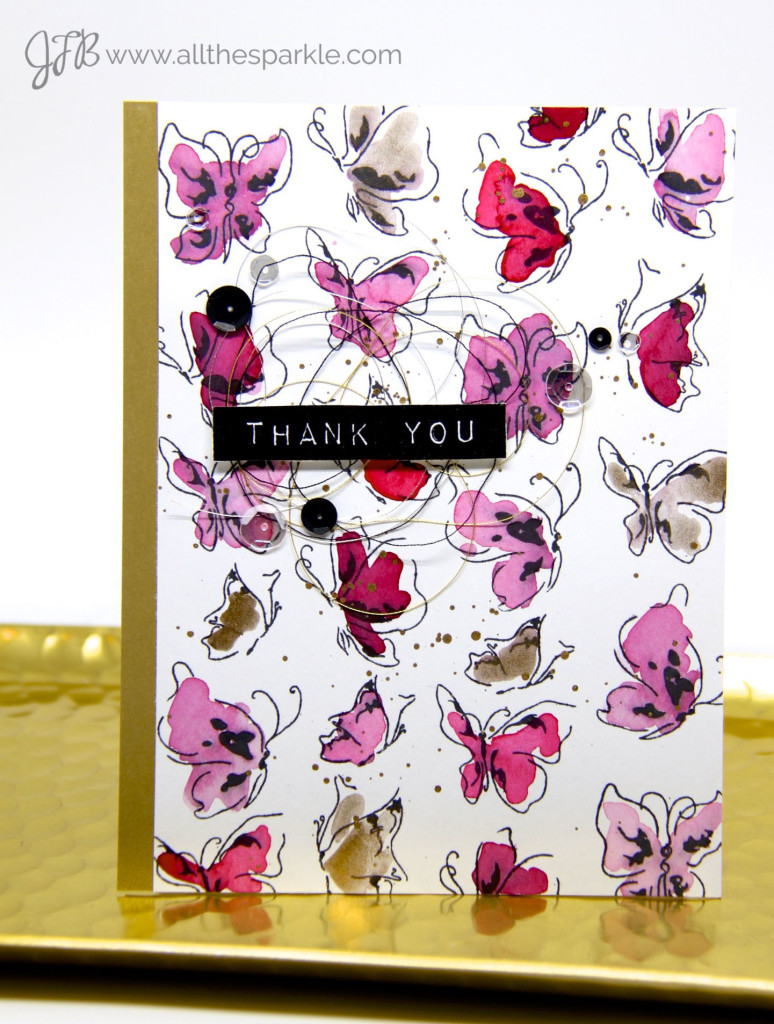 I started off by stamping the butterflies from Altenew's Painted Butterflies onto white cardstock with Memento tuxedo black ink.  My plan was for four columns but I tried to keep the pattern random and didn't worry too much about lining up the stamps exactly.  I quickly heat set the ink just to make sure it was dry and then I added splashes of pink and gold from my Kuretake Gansai Tambi watercolor palette.  I also added flecks of gold paint across the card front.  I didn't do much blending because I was using regular white cardstock and didn't want the paper to pill with excess water.  I let it dry naturally while I worked on the rest of the card.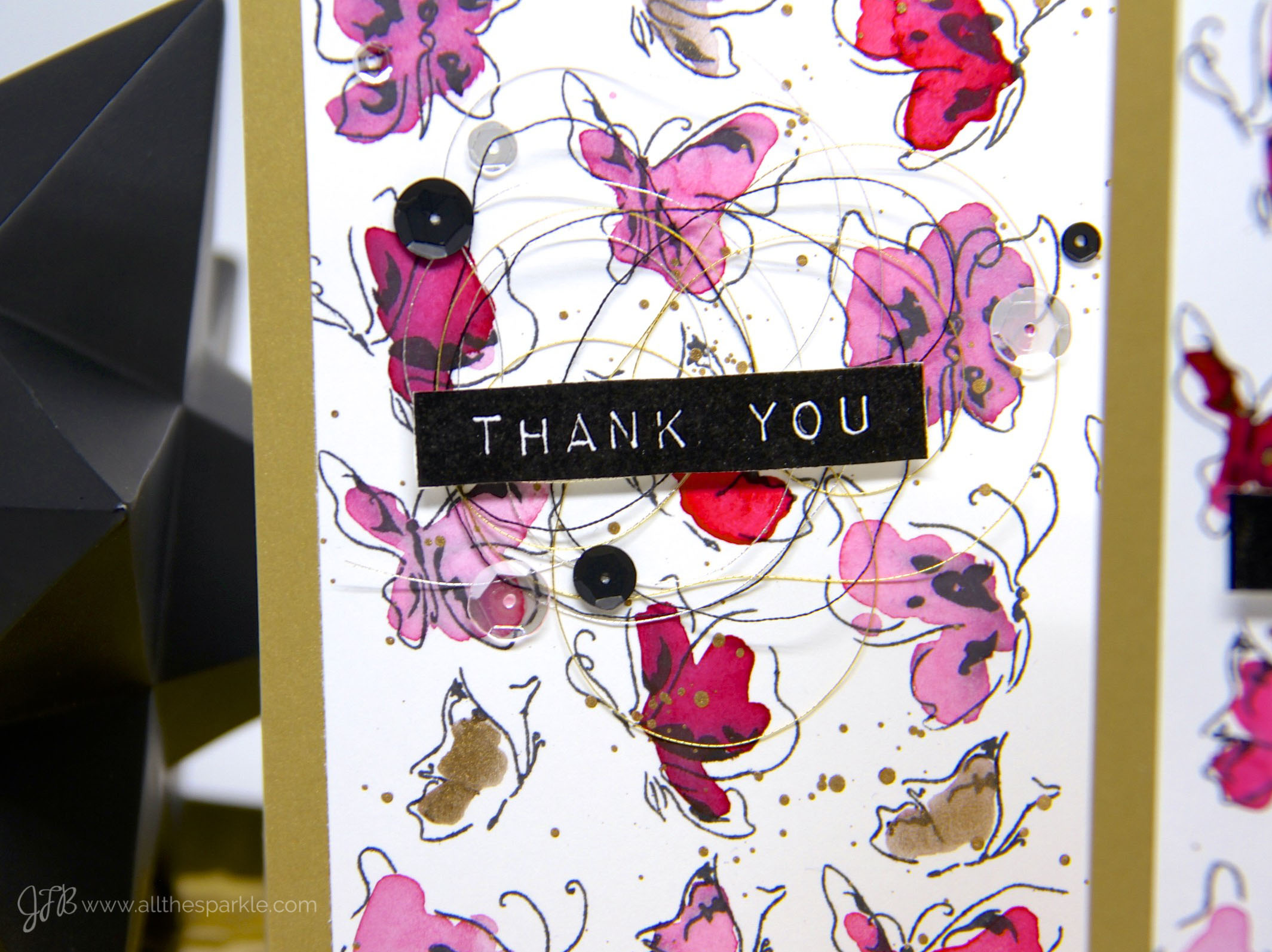 I stamped the sentiment from Altenew's Label Love onto white cardstock with Versafine onyx black and heat-embossed it with clear embossing powder.  Once the watercolor panel was dry I trimmed it down and added a strip of gold cardstock.  Next I layered the sentiment over a tangle of gold, black, and silver thread and attached it to the card with foam mounting tape.  Finally, to finish the card I added a sprinkling of black and sparkling clear sequins!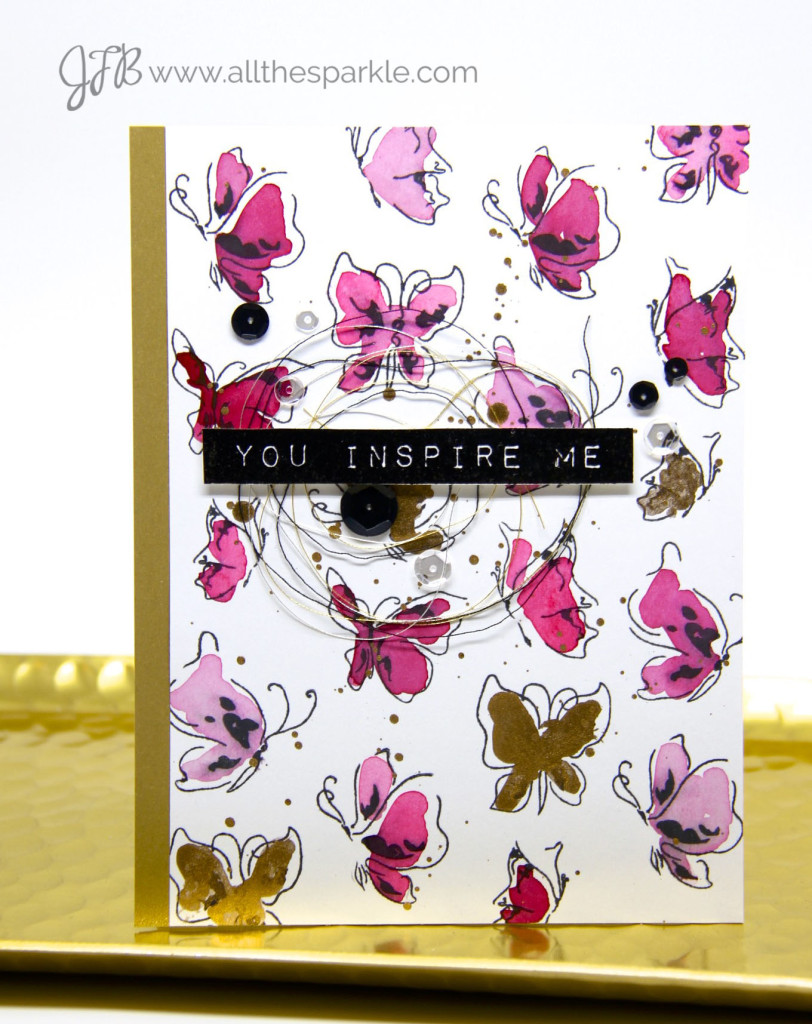 Many thanks to Ruby for being a wonderful friend and also a wonderful source of inspiration…you inspire me daily in so many different ways and I am honored to call you a friend! 🙂 And thanks to all of you for visiting!  I hope you have a fantastic day!