Giveaway Winner: Thanks again to everyone who left such sweet comments on my Coffee Lovers Blog Hop card…I had hoped to create a few more cards last week but life got in the way.  My giveaway winner is Alanna with this comment:

Alanna, please contact me at jessica@allthesparkle.com and I'll get that prize out to you ASAP!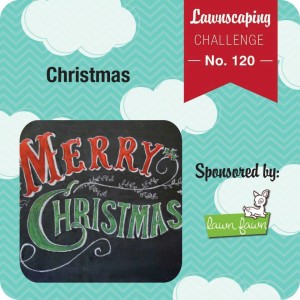 Good morning!  It's the third Monday of the month which means we've got a new challenge up at Lawnscaping and it's a fun one!  Challenge #120, sponsored by Lawn Fawn, is Christmas!!  Let's see your best holiday creations and one lucky winner will win a stamp set of their choice from Lawn Fawn!
I've officially reached holiday crunch time around here so I relied on some patterned paper and my current favorite Lawn Fawn stamp set: Winter Alpaca!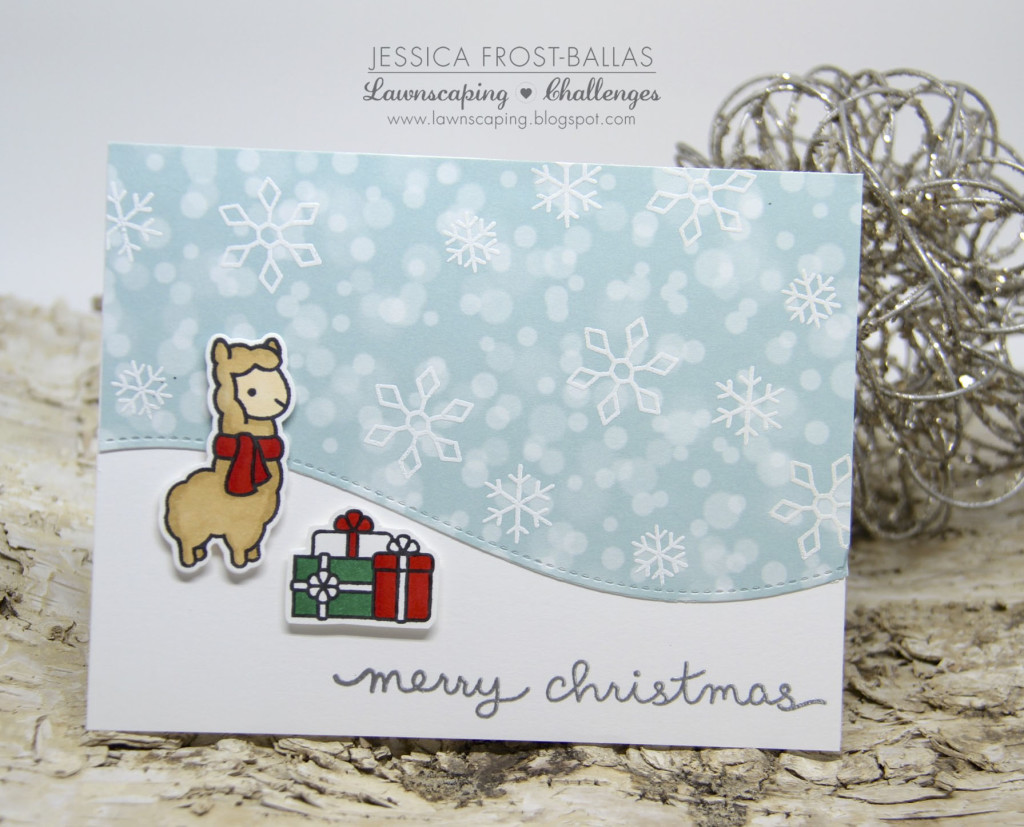 I stamped and colored my alpaca with copic markers and then added a stack of gifts and an embossed sentiment to his snowbank.  The sky was cut from Lawn Fawn patterned paper and I added a few embossed snowflakes for extra snow!  Simple but cute…that alpaca can really carry a scene! 😉
Thanks so much for visiting!  For more information on how to join the challenge and additional inspiration check out the Lawnscaping blog and the Lawnscaping Facebook page!