This is my second post today!  If you're looking for Shaker Saturday please scroll down or click here!
I'll start off with the most exciting part: 20% off EVERYTHING at Butterfly Reflections Ink all day long!!  So click on the image below to start shopping and then come back here and tell me what you bought! 😉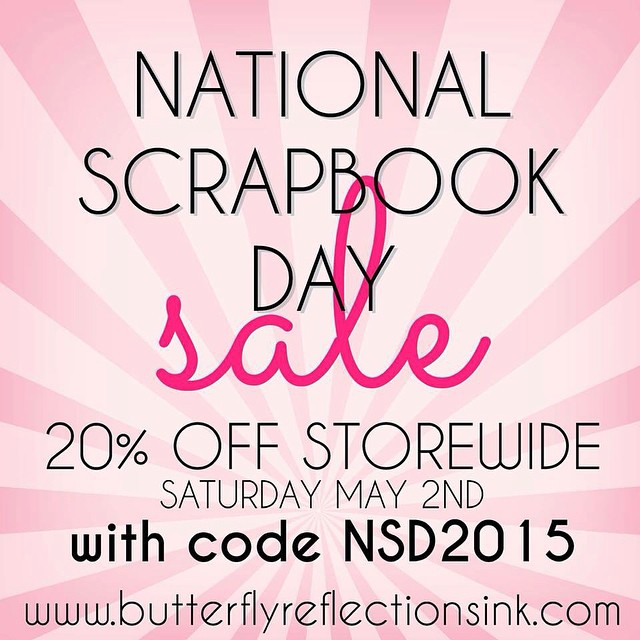 To kick off National Scrapbook Day I came up with a trio of cards using the absolutely stunning May mood board for Butterfly Reflections Ink as inspiration.  Ha ha, I know it's scrapbook day but I'm just not big into scrapbooking…I'm STILL working on my wedding scrapbook and it's been 6 years since I got married! 😉
So, cards it is!  First, here's the mood board!  Aren't those colors yummy?!?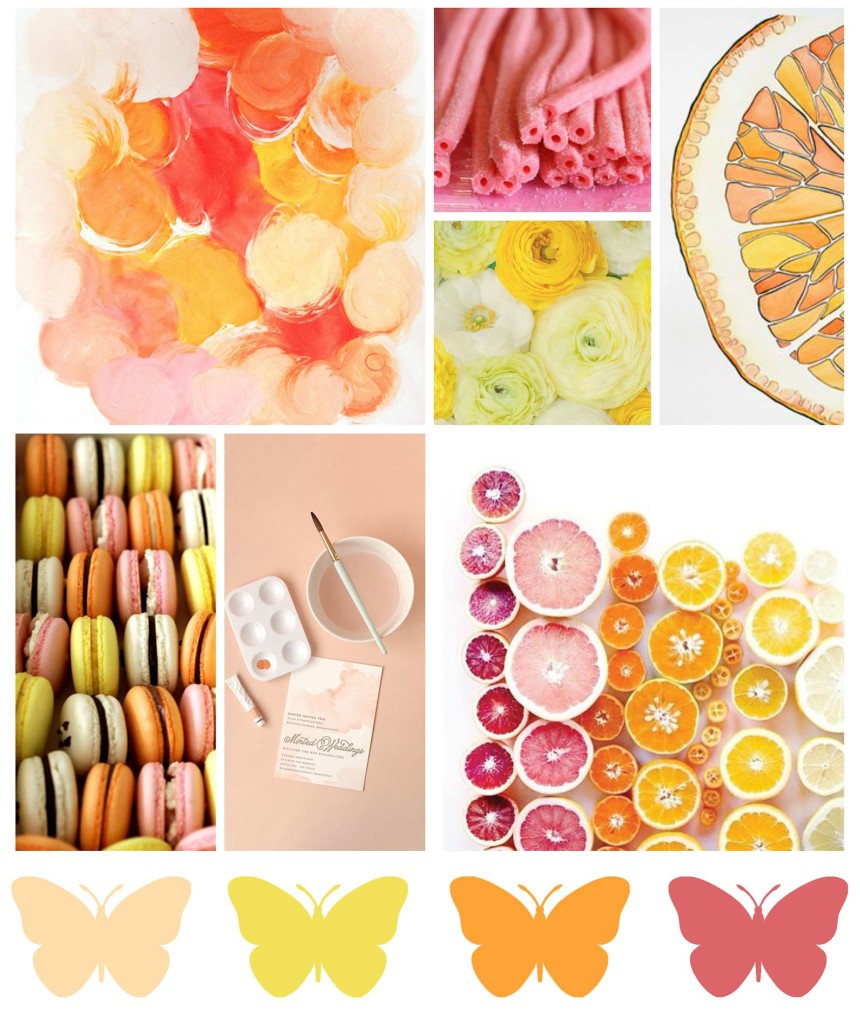 And here's what I came up with!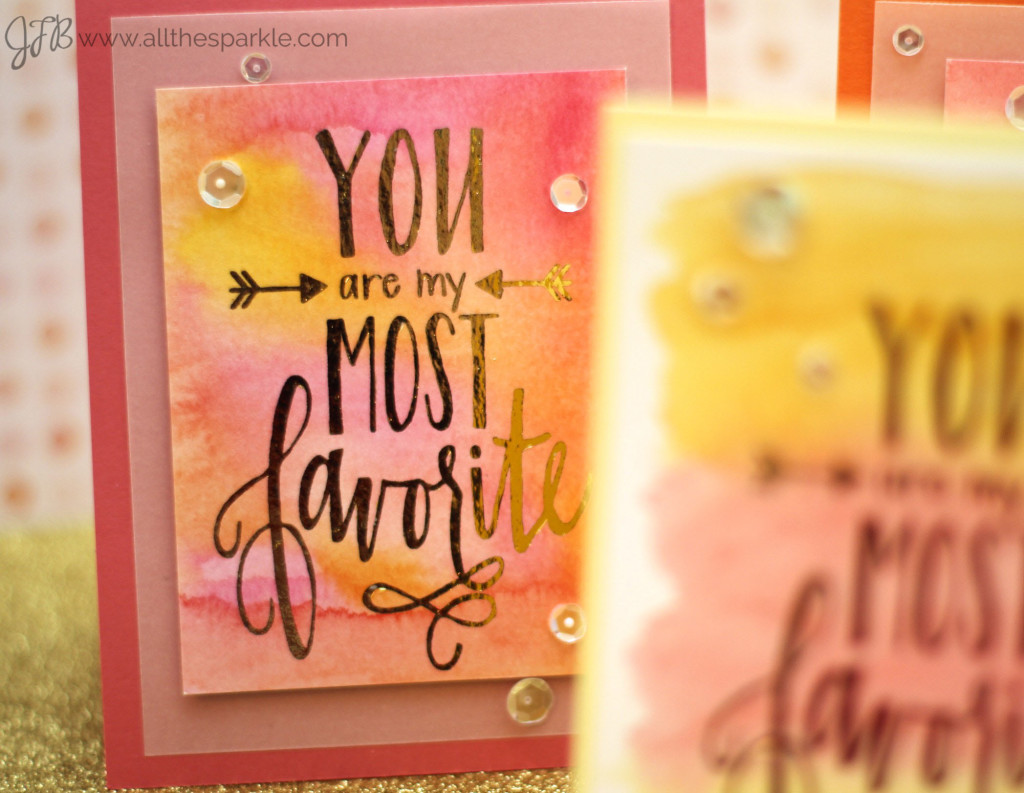 I've been experimenting with foiling and had been hoping that the embossing powder/laminator idea would work but I just had no luck with it.  I had access to a laser printer a few days ago and I copied a scrap piece of paper to see if it would work better and it was amazing!!  So I gave in and picked up a cheap laser printer…it has totally changed my world!!  I mean, seriously, look at these results?!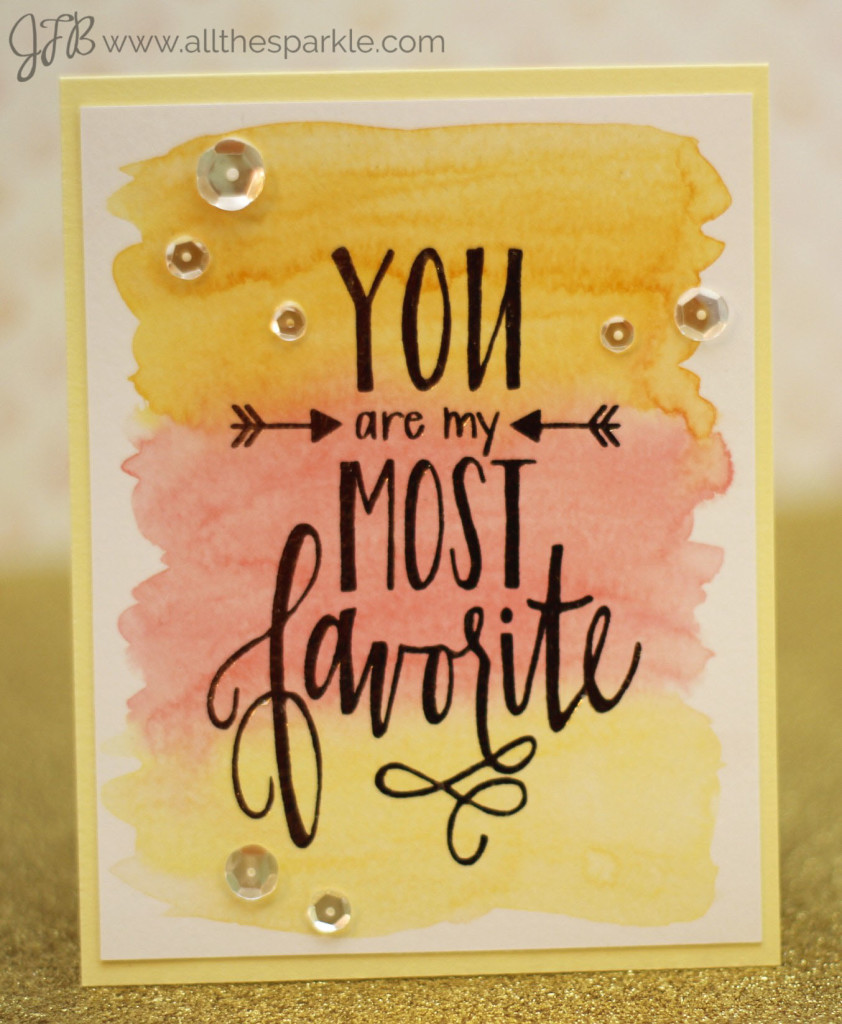 And here's a close-up of the foiled sentiment from My Favorite by Neat and Tangled!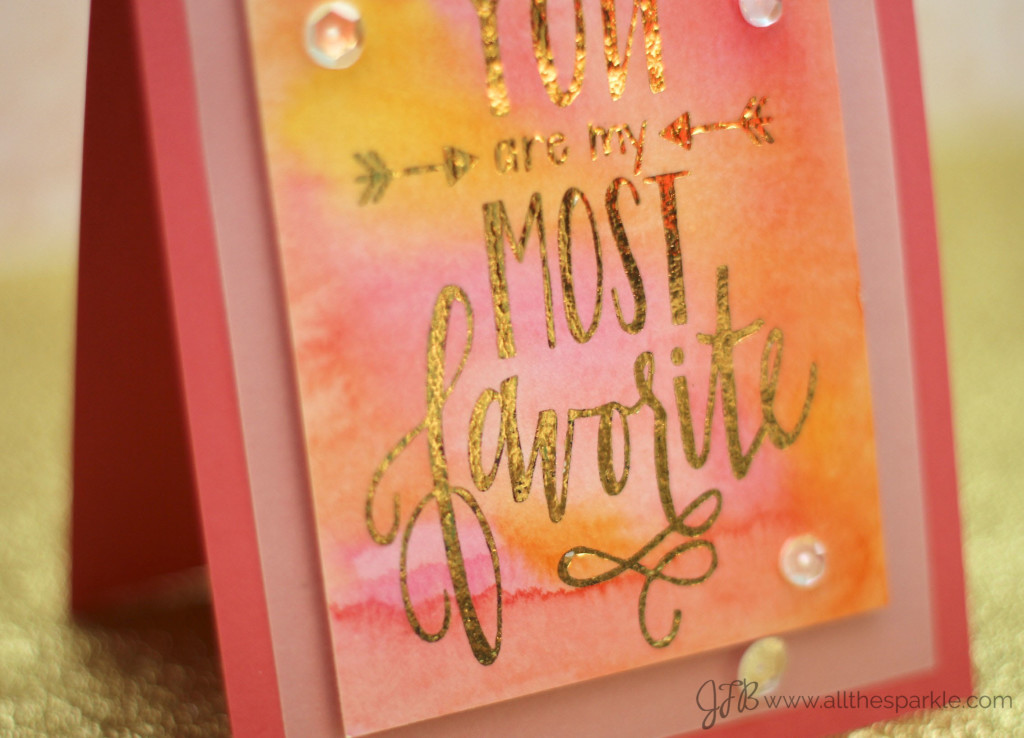 *Sigh*….I'm in love!
The panels were watercolored with a mix of Squeezed Lemonade, Worn Lipstick, Picked Raspberry, and Dried Marigold distress inks.  They're framed with a piece of vellum and then adhered to a cardstock base.  I finished the cards with a sprinkling of Glass Slippers sequins from The Ton!
I hope you're inspired by this month's mood board!  Create a layout or project inspired by the board and link it up to the Butterfly Reflections Ink blog before midnight on Sunday, May 3rd for the chance to win a $20 gift certificate to the store!  Thanks for visiting and happy shopping!