Good morning and Happy Friday!  I'm excited to share a more detailed look into my crafting space with you today!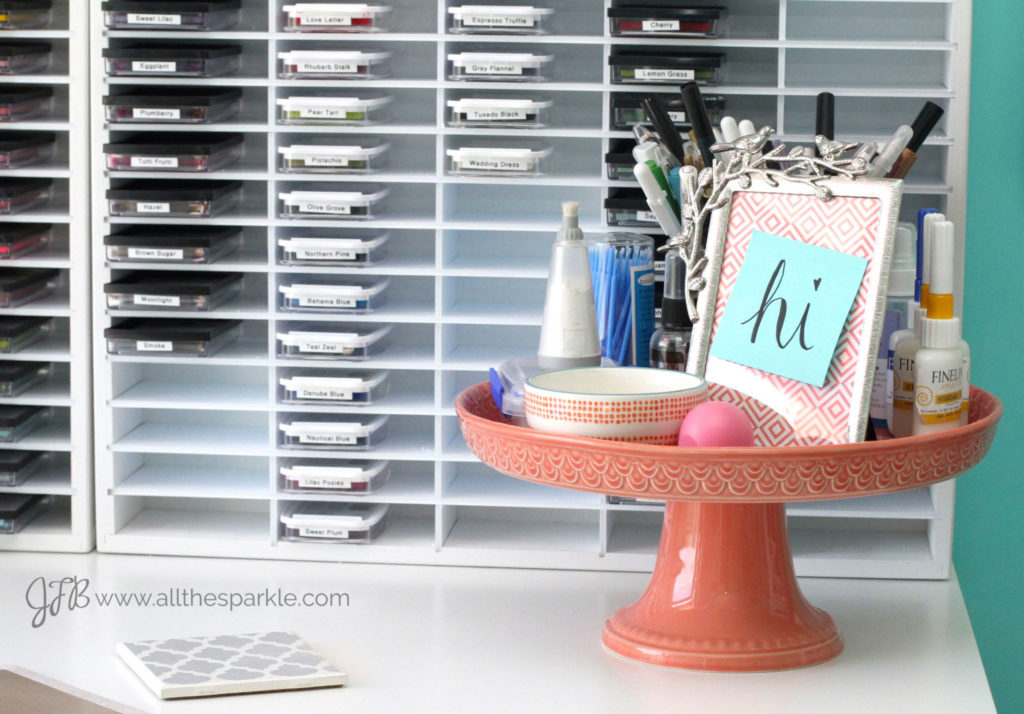 Here's the basic layout of my craft room:
When you're standing in the doorway to my music studio this is what you'll see: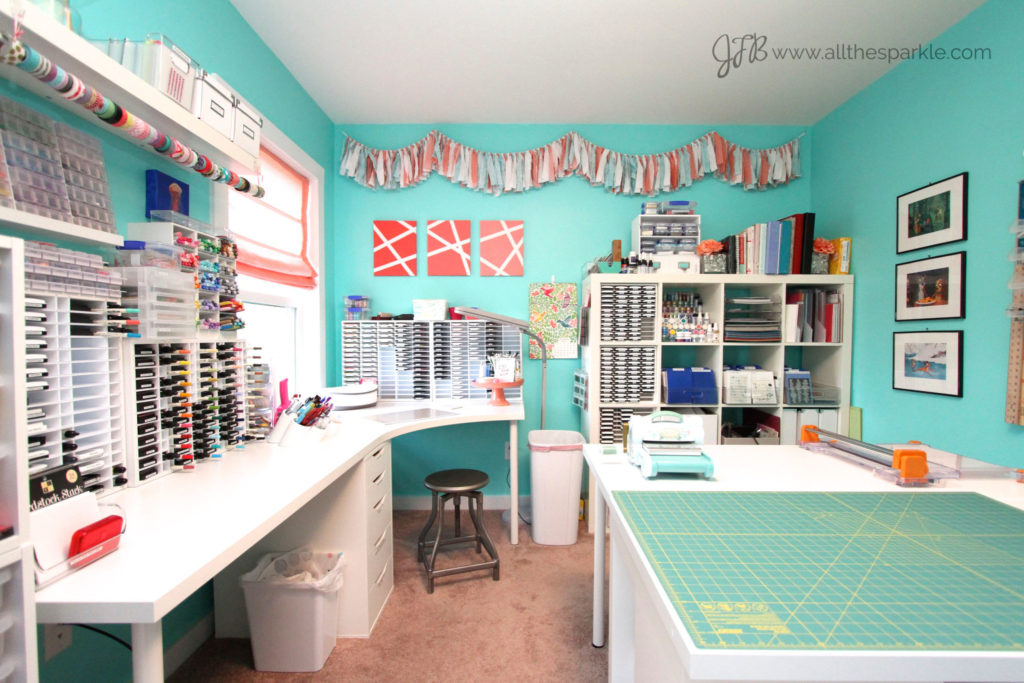 And if you're standing in the opposite corner next to my Ikea Expedit unit this is your view: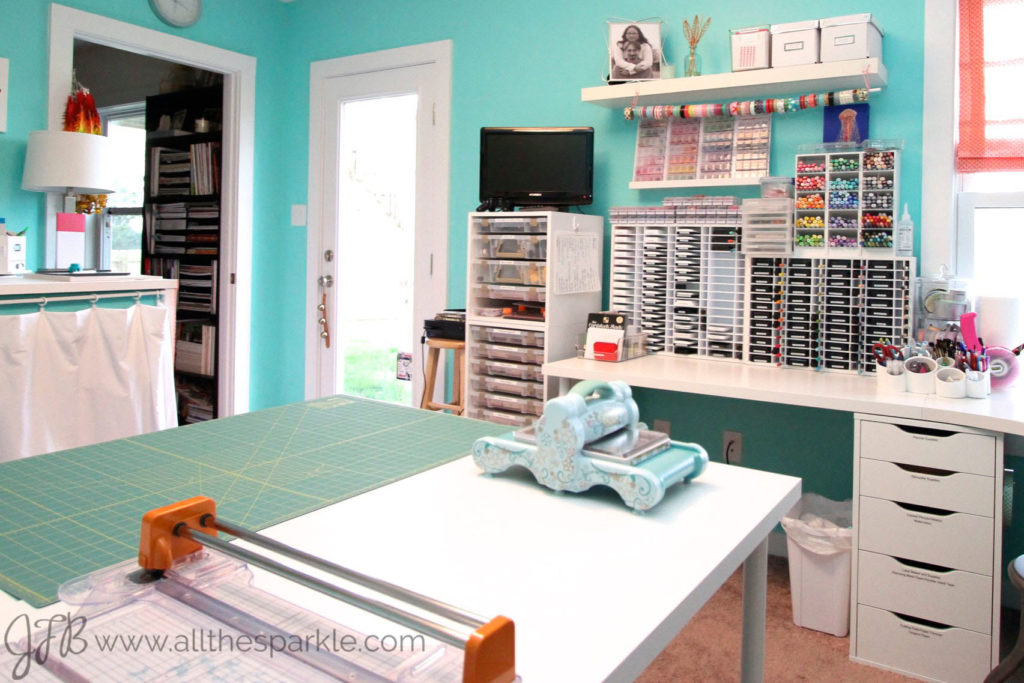 And this is the remaining wall: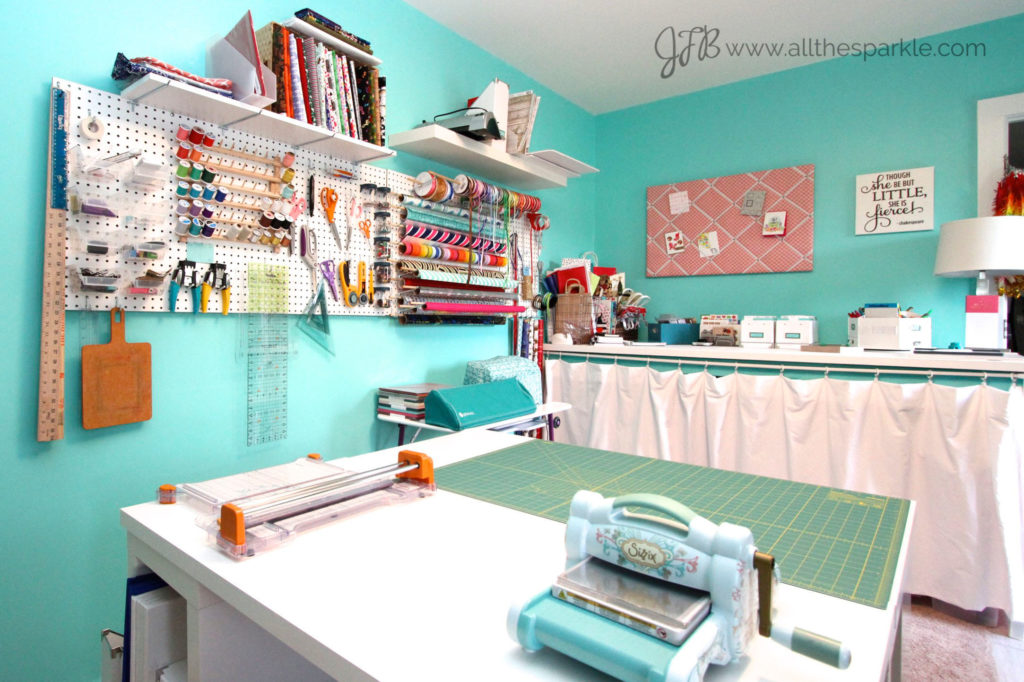 My husband and I built our first home in the summer of 2013 and I spent months browsing Pinterest for ideas for my craft room.  I knew this was one room where I could go a little color-crazy so I decided on a coral, teal, and white color scheme.  The wall paint is Sherwin-Williams Tantalizing Teal and I love how bright and cheery it feels.  I chose Ikea furniture for the price point and for the variety of styles that were available.  I use three Linnmon tabletops and one corner Linnmon tabletop for my main papercrafting workspaces and my husband and I constructed a table from a hollow-core door for my gift wrapping and mailing workspace.  I used different bases to support the tables…Alex drawers, table legs, and Ullrik units which give me a lot of versatile organization space.  In the future I'm hoping to get glass cut to fit the top of the tables for even easier clean-up.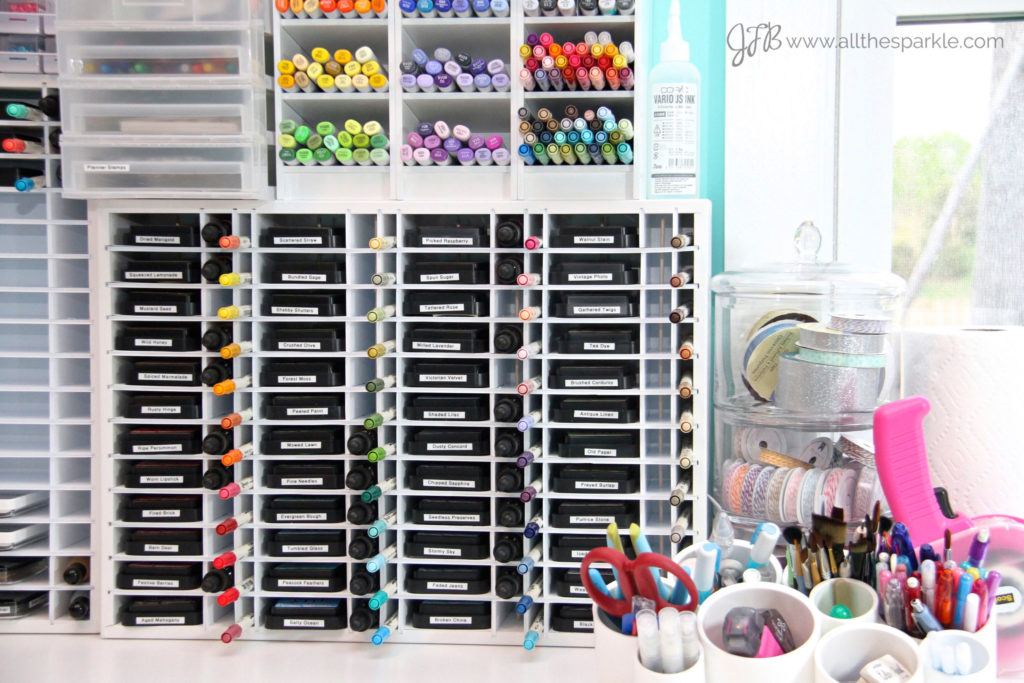 I use Organize More units to store all of my ink pads, reinkers, and distress markers.  I store my copic markers in Color Cubbies which are, unfortunately, no longer available as I believe the business has closed.  If you're a regular reader of my blog you already know that I'm a big fan of color and sparkle and this wall of my room is one of my favorites.  It houses my copic markers, washi tape, distress inks, and 238 different shades and sizes of sequins!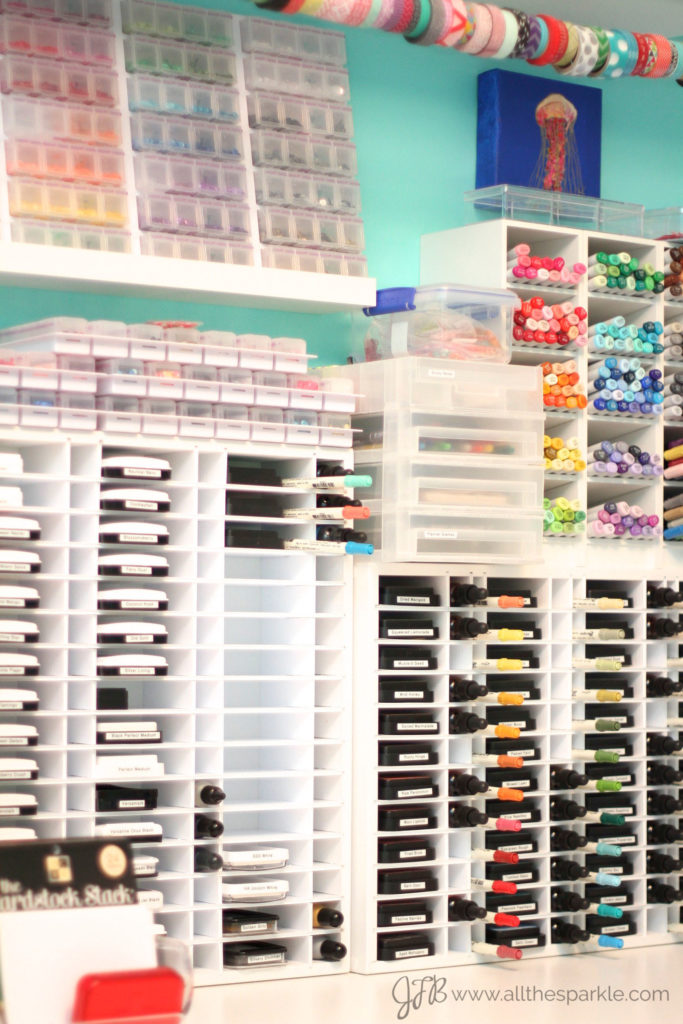 Organize More recently built me 3 custom ink pad storage units to fit into my Ikea Expedit (they will also fit in the new Ikea Kallax) which has opened up a whole new world of possibilities and I've heard that Organize More will be offering the Expedit/Kallax units soon!  I will readily admit that Jennifer McGuire is a huge source of organizational inspiration so many of my storage systems are reproductions or adaptations of hers (as you can see with my stamp storage, ink swatch book, and peerless watercolor swatch book below)!  On my Expedit I store my embossing powders, glitters, stickles, dye inks, stamps, embossing tools, and cardstock/paper.
My most recent craft room addition is a second pegboard and a gift wrapping/packaging table.
Underneath the wrapping paper I have a portable sewing machine table and I also keep my Silhouette Cameo there.  The new wrapping table sits over my childhood spinet piano and the curtain keeps additional packaging materials out of view.  On the table I store miscellaneous gift bags, tissue paper, finished cards, envelopes, stamps, mailing stamps and labels, and various notebooks and planners.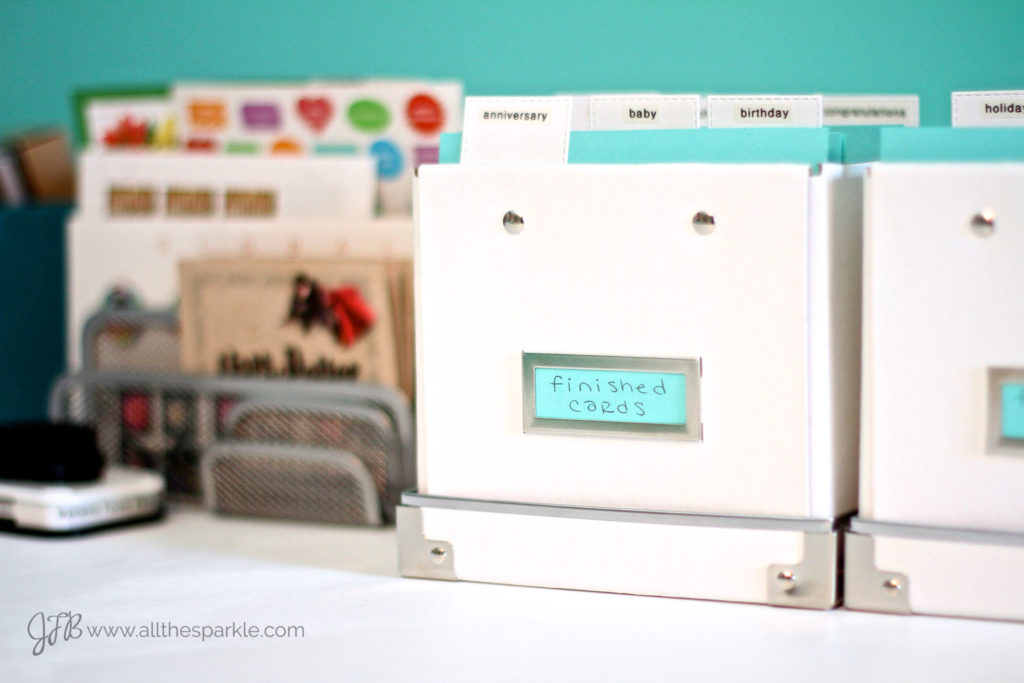 I recently talked about how I store my finished cards here if you're interested in more information!
So that's my craft room!  I hope you enjoyed the tour!  Thanks so much for visiting and have a fabulous weekend!