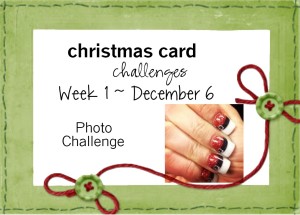 Good afternoon and welcome back for another year of Christmas Card Challenges!  I am excited to begin my second year on the design team!  Alanna always gives us fun inspiration palettes and photos and I love having 50+ cards and tags done before the holiday season begins!  We also have some new ladies joining the team so please make sure you check out the links at the end of my post!
Oh, and before I forget…I've recently started a crafty Facebook page, all the sparkle, and I would greatly appreciate it if you'd stop by and give it a like!  And please feel free to share it with your crafty friends!  I'm planning to do a Facebook-only giveaway when I hit 300 likes! 🙂
Anyway, back to the challenge…here was our first inspiration photo: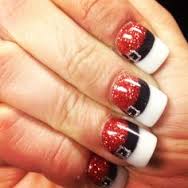 I saw it and laughed because I still have yet to get any Santa stamps…I have santa hats and a ton of reindeer but no actual santas.  So I decided I'd make Christmas tags and I'd figure out a way to make it work with some of my dies.  I ended up with a stitched fishtail banner, a round tag die, and two stitched square dies that were still attached by wires…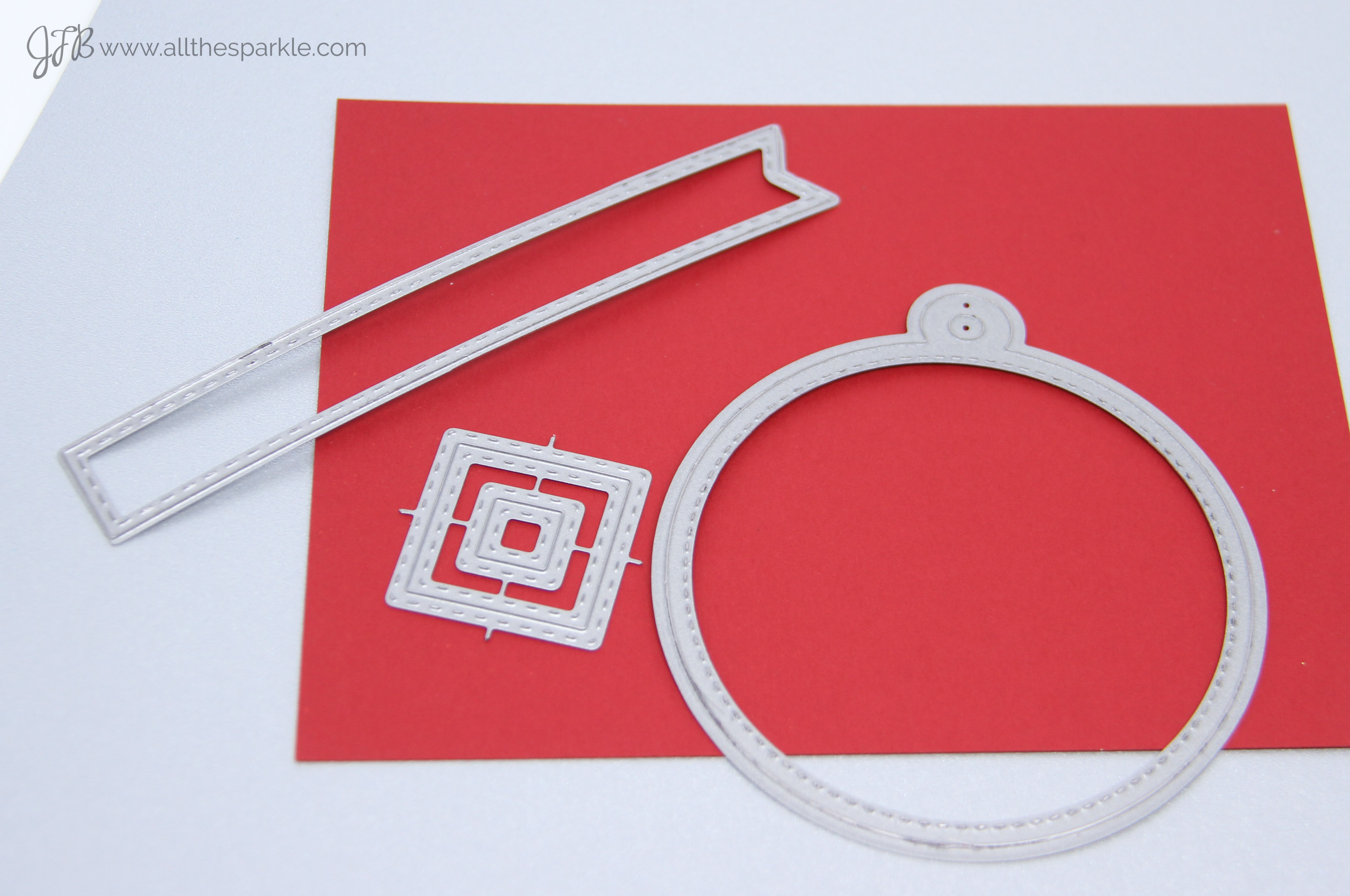 And this is my tag!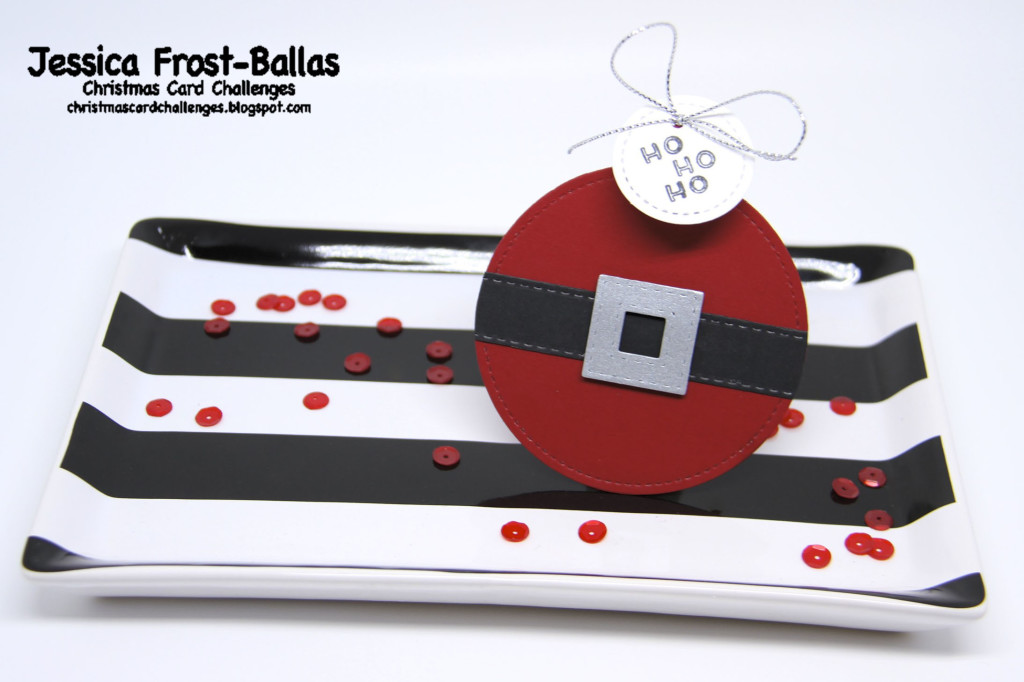 I really love how it turned out but I can't decide if they look like tags or Christmas ornaments!  I trimmed the fishtail banner down to curve around the round shape of the tag die and I adhered the "belt buckle" with foam mounting tape for a little dimension.  To finish the tag I added another small round tag die with the "ho ho ho" sentiment stamped on in Memento tuxedo black ink and tied it all up with silver metallic thread!
And don't forget to play along with our challenge…we give an inspiration cue but really, the only rule is that you create a holiday card!  For even more inspiration, check out what the rest of the design team has created!
Anyway, thanks so much for visiting and enjoy the rest of your weekend!  Tonight we're decorating the tree and celebrating the first night of Hanukkah!  Christmas ornaments and latkes…totally makes sense in our family! 😉