Good morning and Happy Saturday!  Today I'm really excited to be guest-designing for the fabulous upcoming release from Concord & 9th!  I shared a few cards last month after I discovered Concord & 9th (thanks Kymona!) and I am so in love with their December release (coming December 9th!)!  My card for today uses stamps from the 'Tree Hugs' set!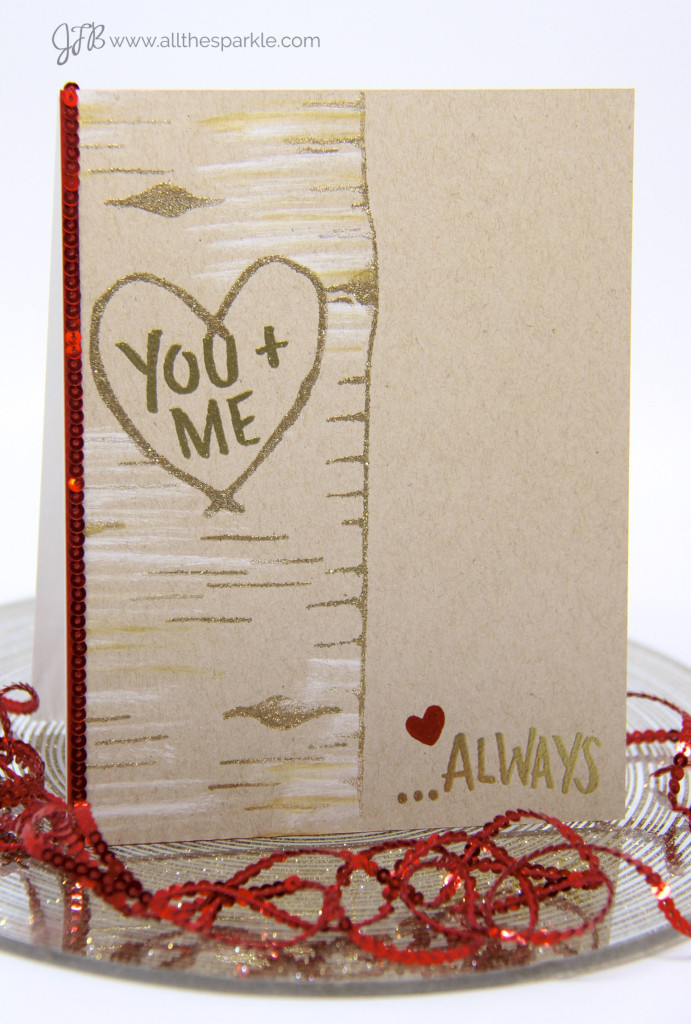 I won't spoil all the details of the stamp set but I will tell you that it's super clever and REALLY cute!  It's a builder set and is very customizable!  I love that you can stamp messages on the tree trunk and they really look like they were carved!  The possibilities will be endless for this stamp set!  Once the release goes live I'll share a few more details on how I created my card!
Here's a closer look: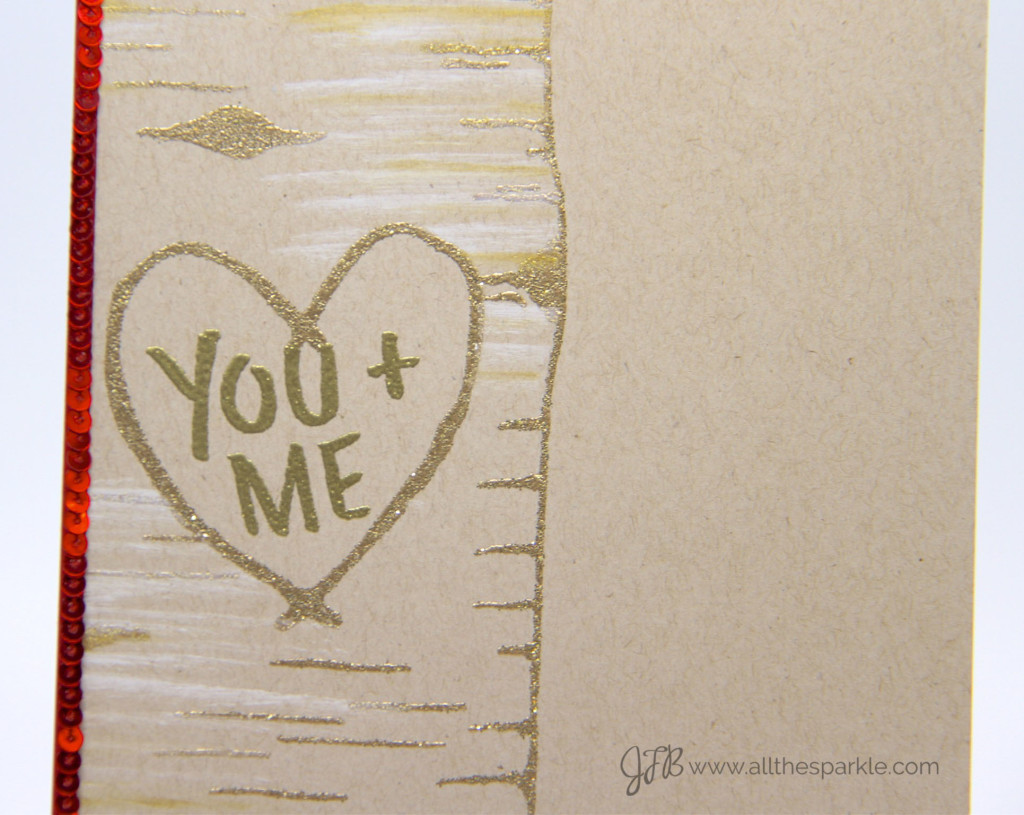 I love that birch tree look!  So pretty!  Oh, and that sequin trim along the side…Concord & 9th sells it….and you can find them in several bright colors!  Ha, I've hand strung and glued sequins to create a similar effect…I will GLADLY purchase sequin trim to avoid spending hours doing that again! 😉
Anyway, if you're new to Concord & 9th I HIGHLY recommend checking them out on Instagram, their shop site, their blog, and Facebook!  You can also see my previous cards using their stamps here, here, here, and here!  I'll be sharing a few more cards this month using stamps from their December release and you'll be able to purchase the December release on December 9th at 9am MT!
Thanks so much for visiting today and have a great weekend!  We're on our way to pick up a Christmas tree and start making our home a little more festive for the holidays!