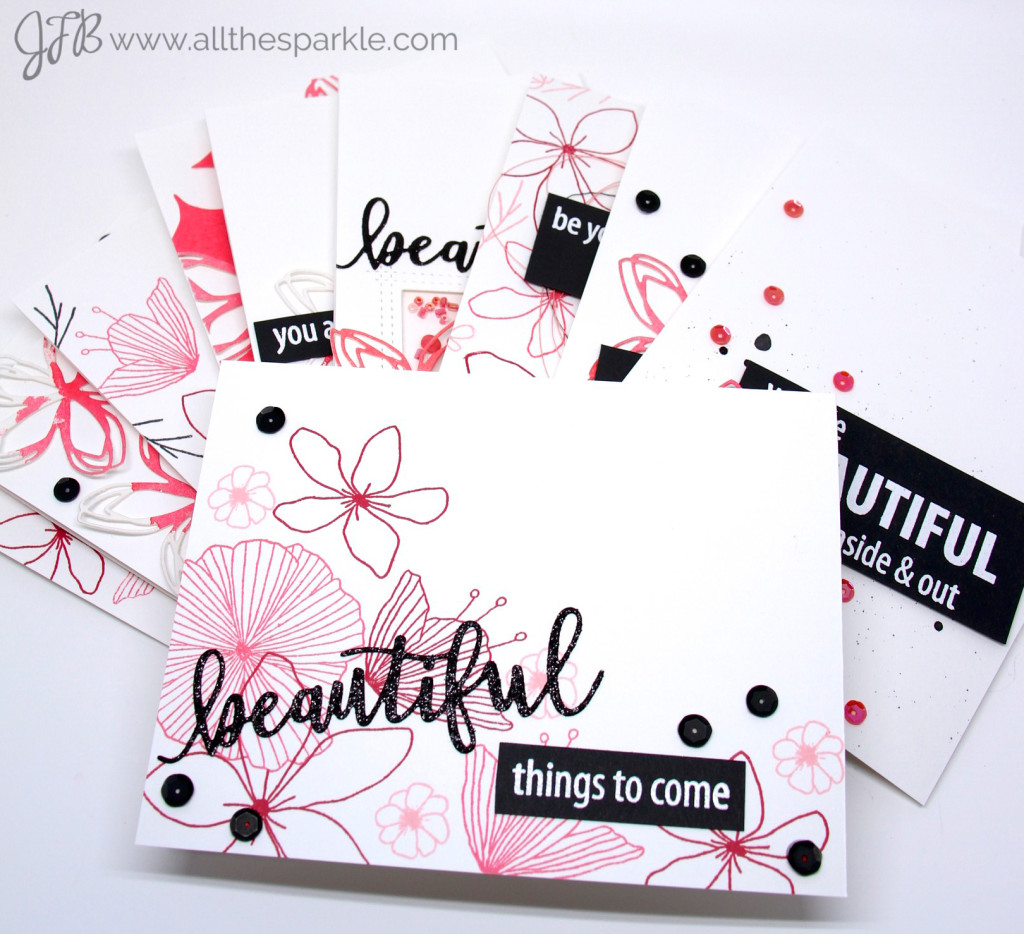 Good morning!  I'm really excited about today's post!  Exactly one year ago I blogged my first Stamp Study…then I posted a second one.  And then I promptly forgot about it…oops.
But I'm back (and hopefully it won't be another year before my 4th stamp study!)!!  I've realized that I will often use a stamp set once or twice and then it'll get put away for months (or until I pull it for a destash).  And most of the time when I use the set I only make one card…not only is it a little depressing to spend all that money and only use a stamp set once or twice, but it's also a little sad because most of the time I have a lot of ideas when I first get a stamp set but by the time I pull it out again I've lost that inspiration.  I had a lot of fun with my first two stamp studies so when the new stamp and die sets arrived from Concord and 9th's February release I just let loose and kept creating until I ran out of ideas!  And ten cards later, here we are!  I'm not going to go into specific details for each card but please feel free to leave a comment if you've got any questions!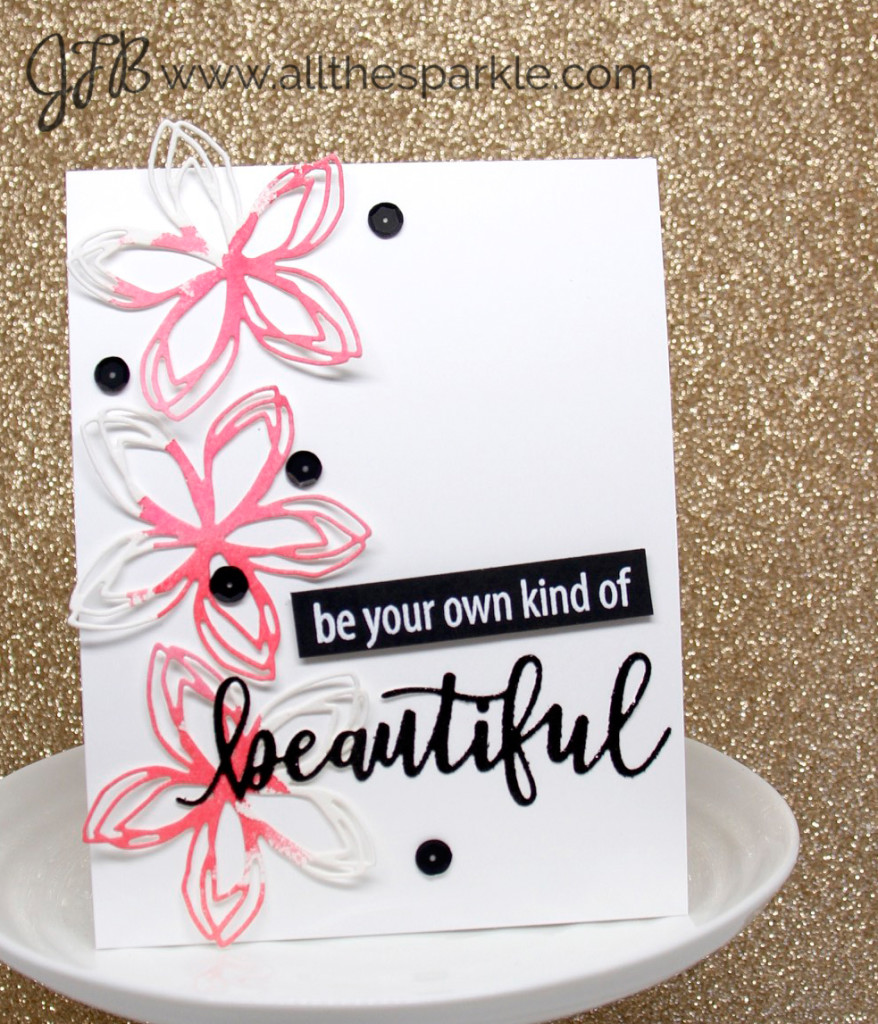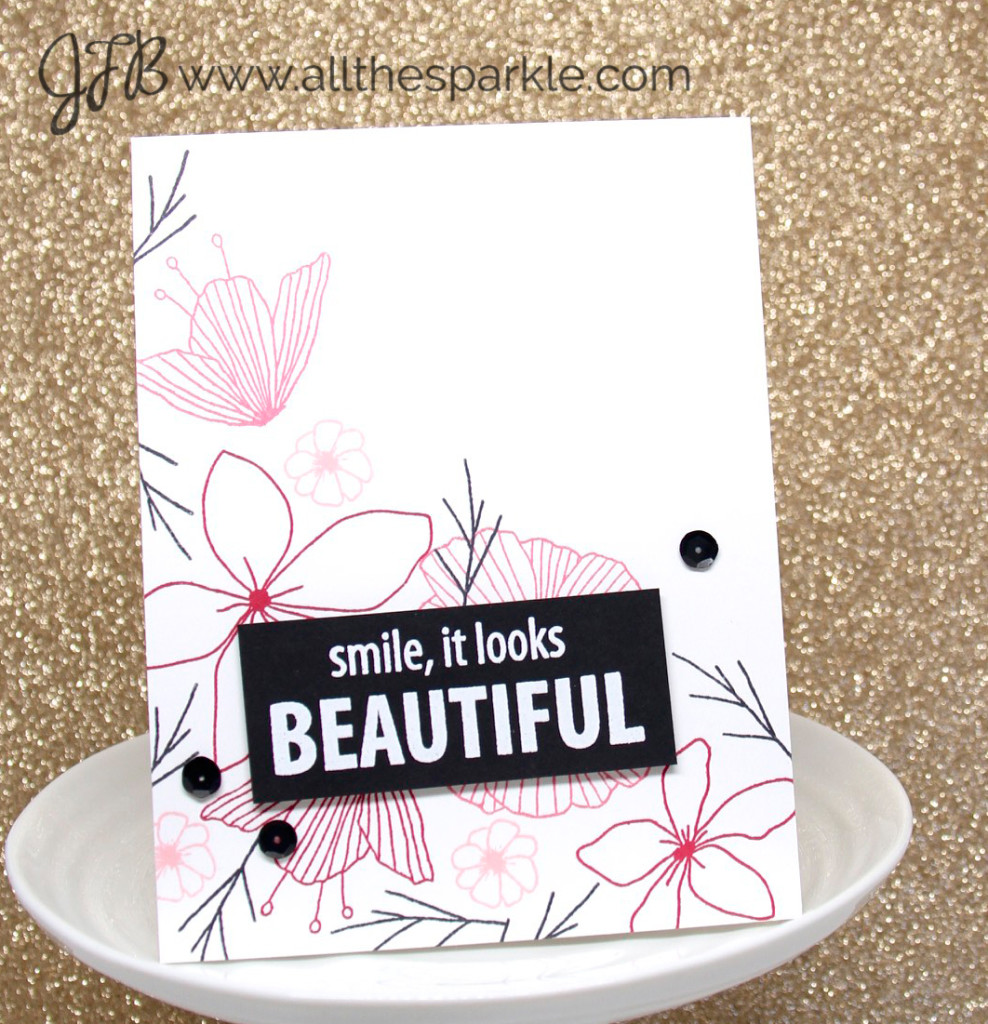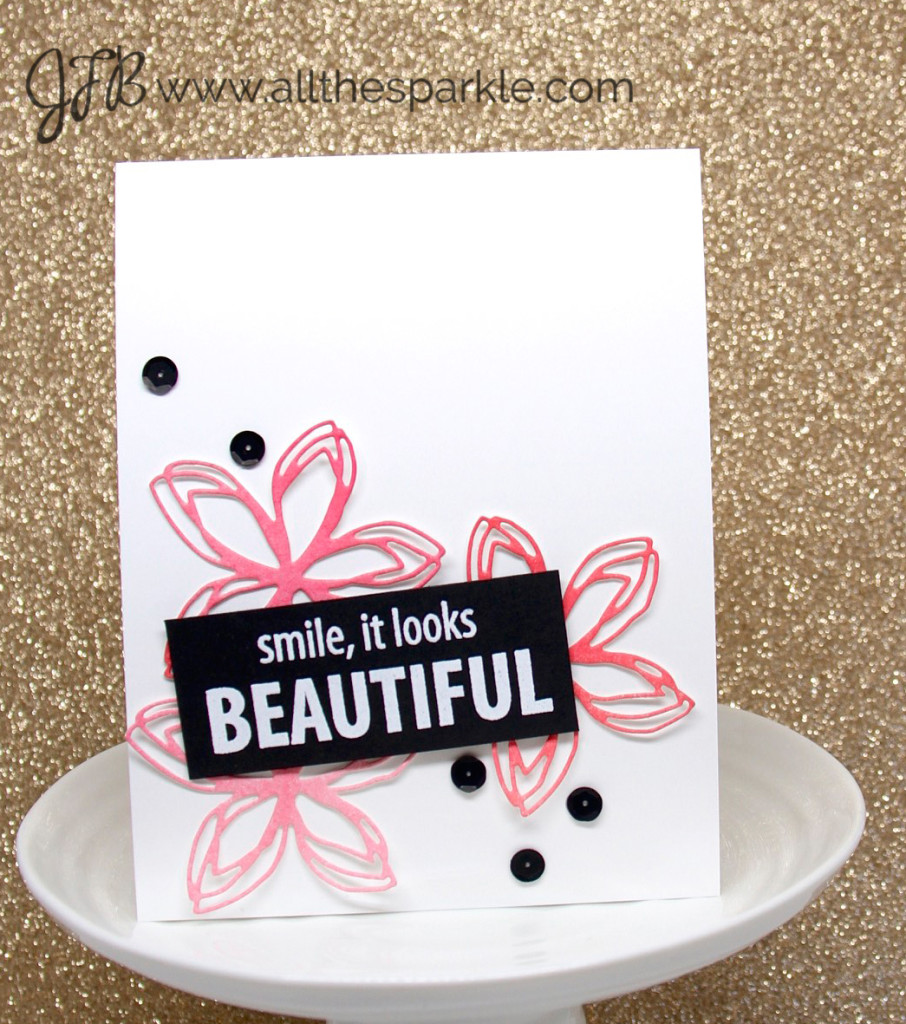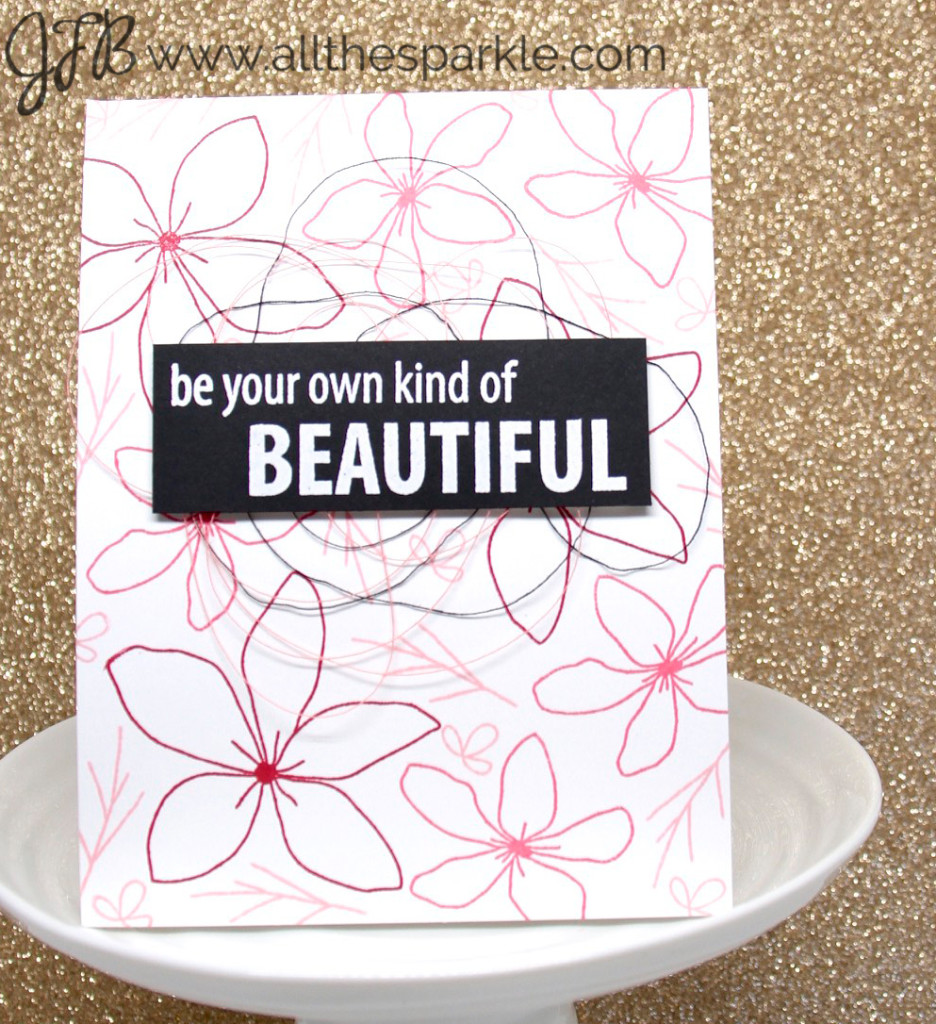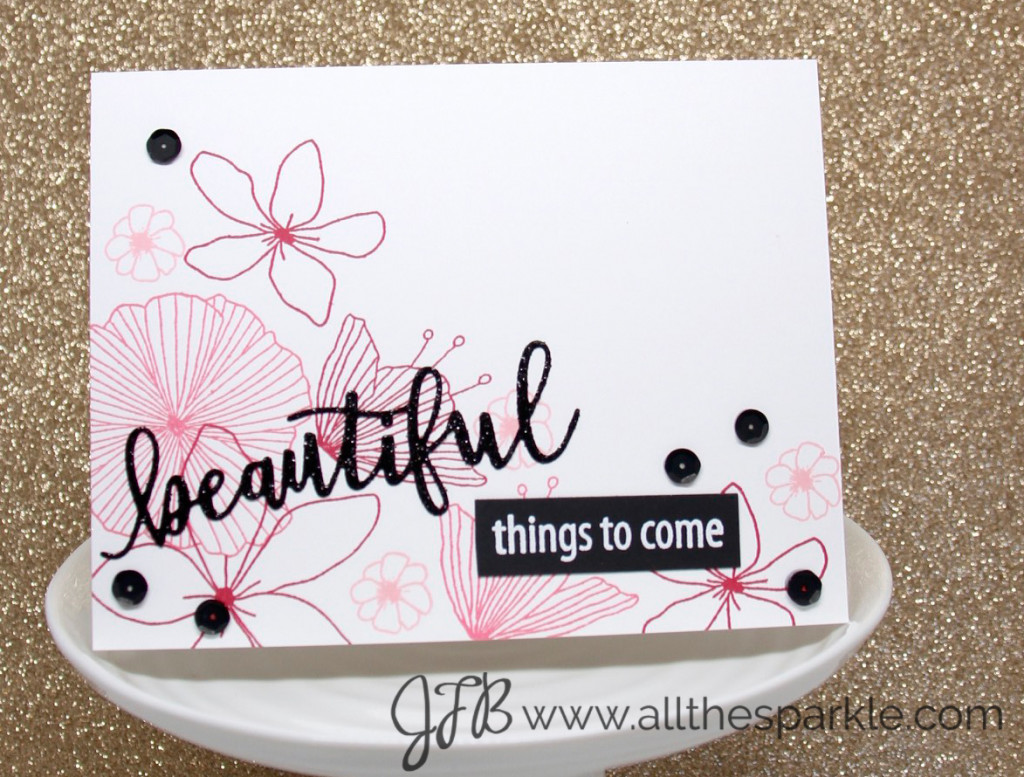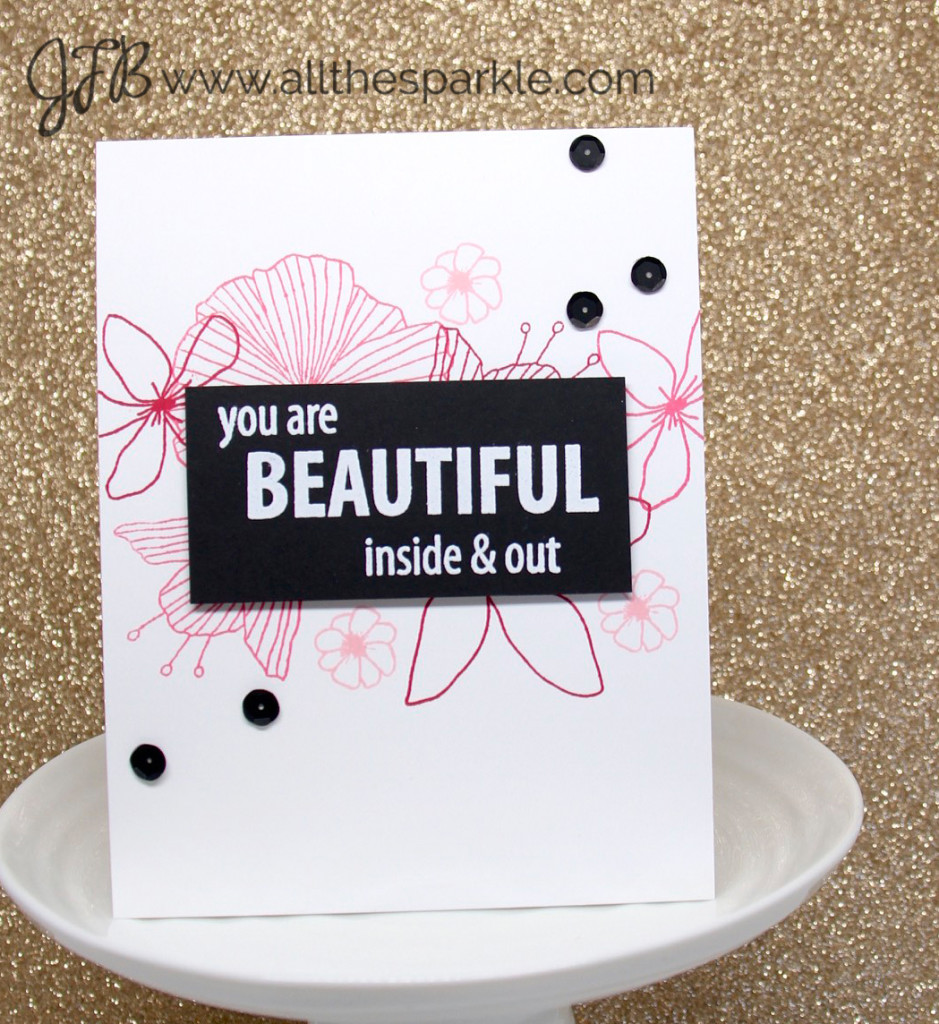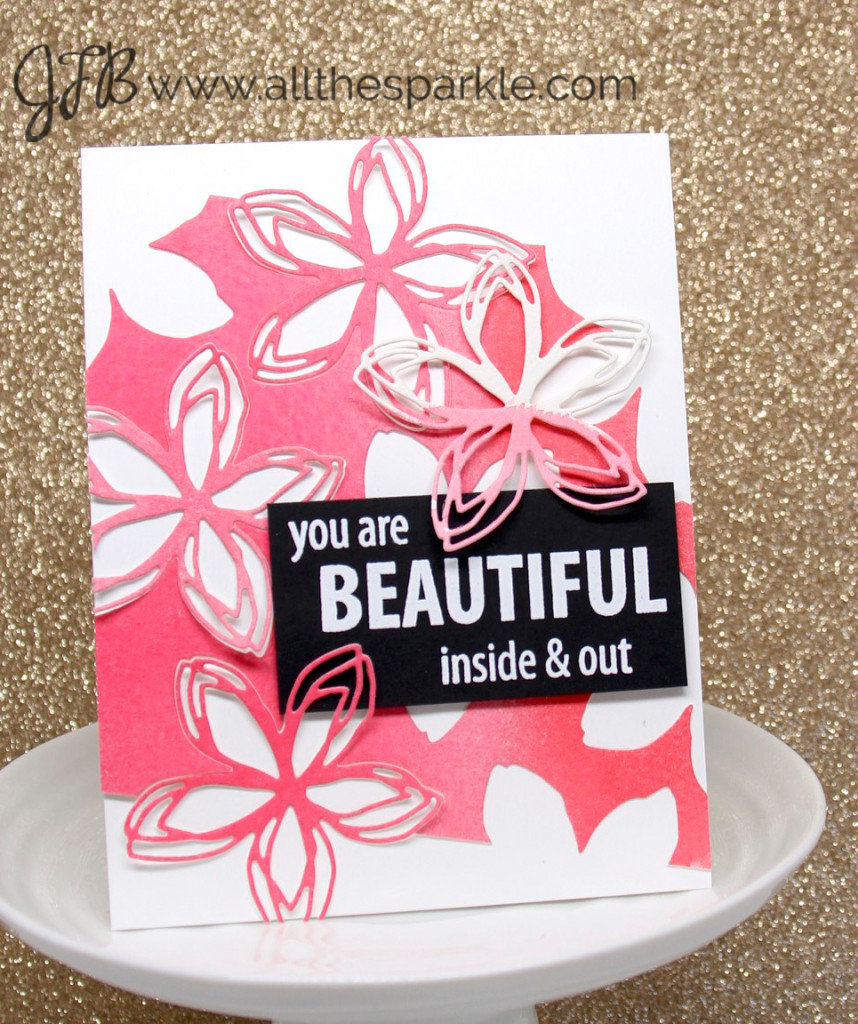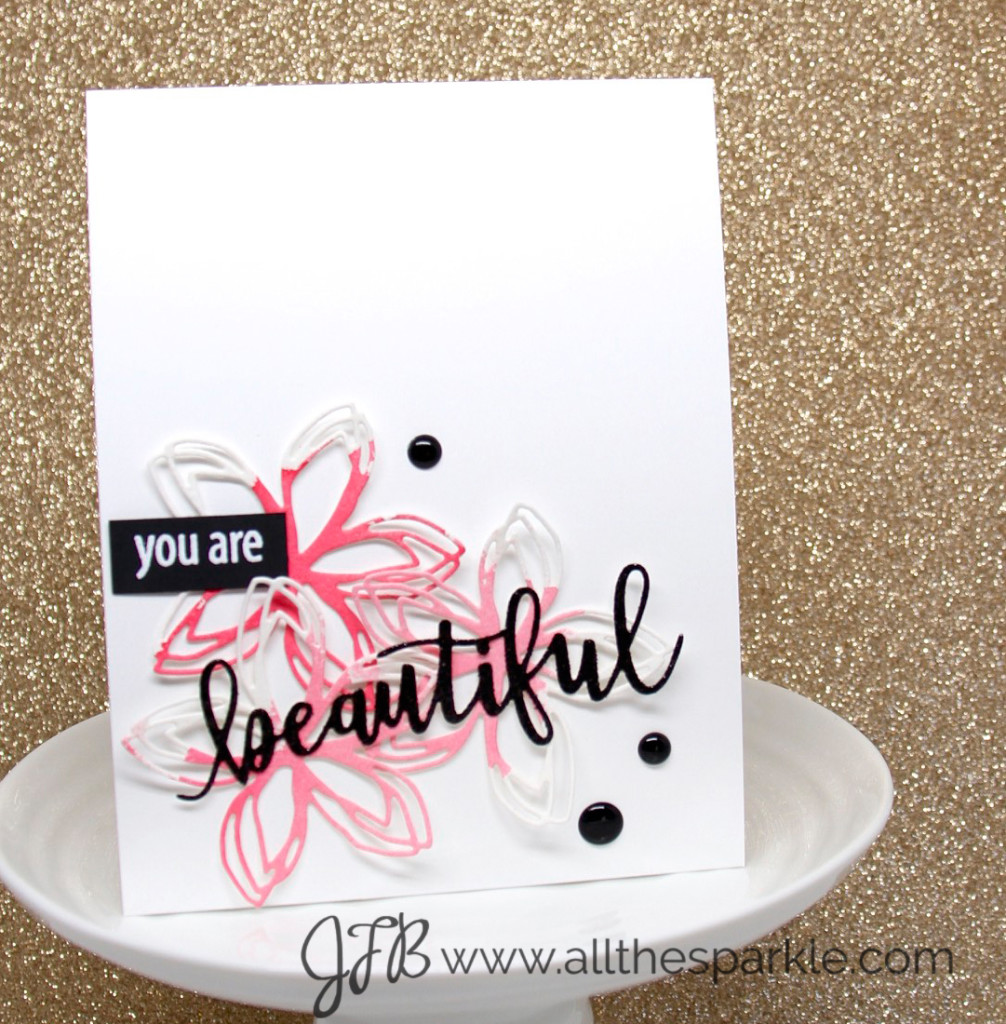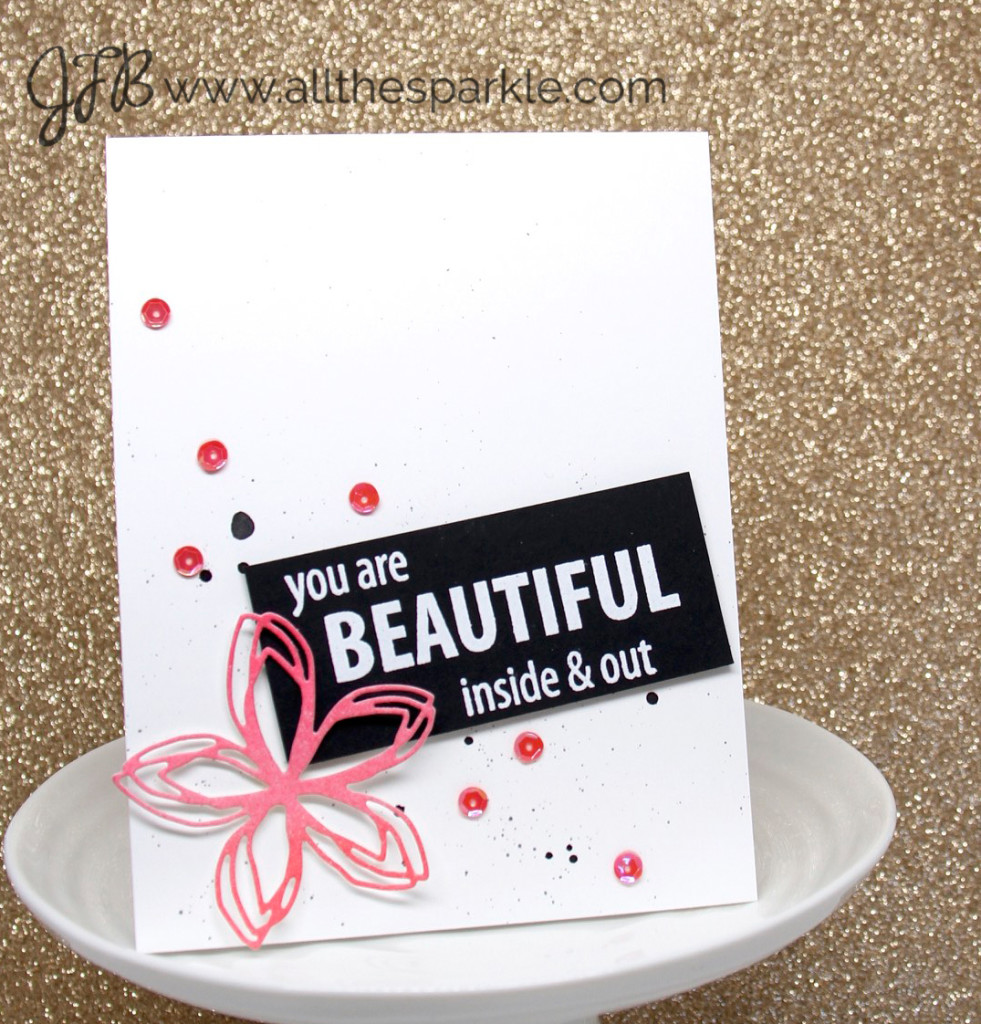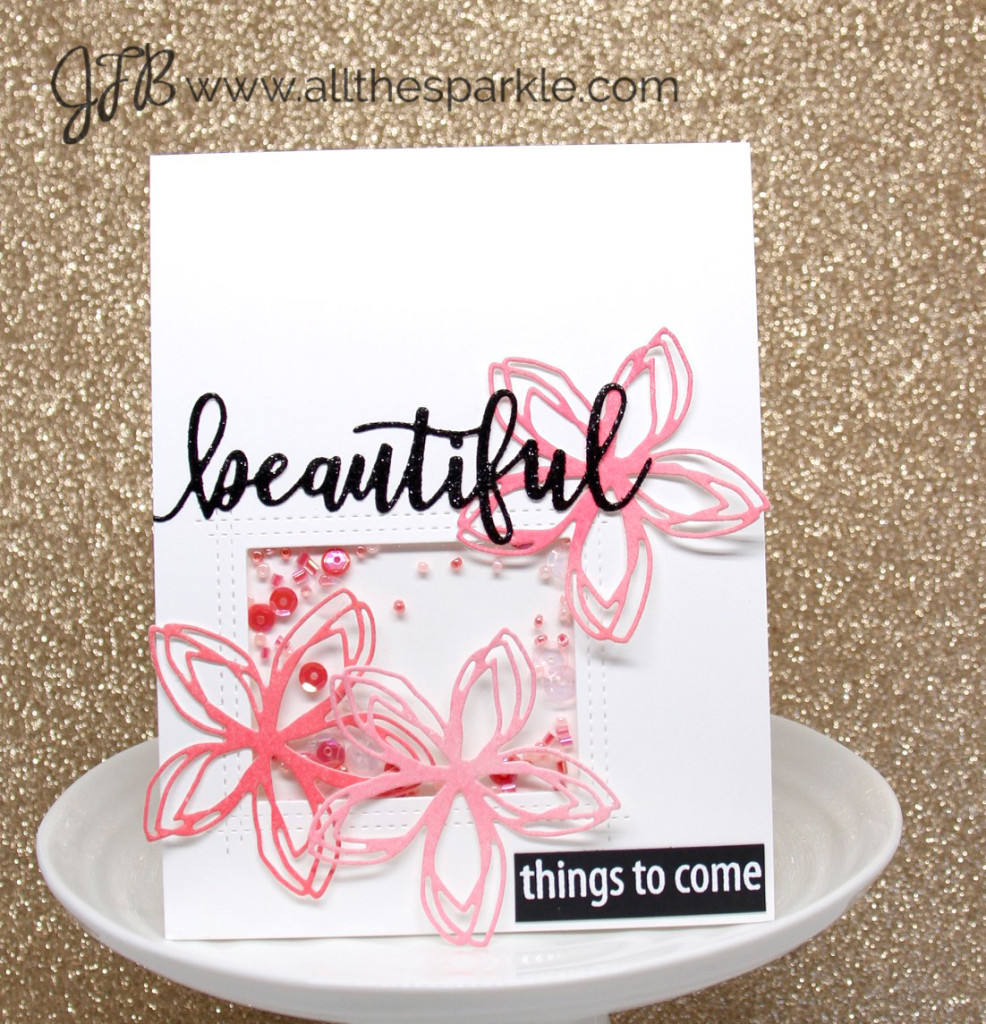 I guess it's not technically a single stamp set study since I used the entire February release from Concord & 9th but I'll let it slide! 😉  Just some basic notes:
To create the colorful flowers I painted a large background wash using Winsor and Newton watercolors in Winsor Orange Red Shade and Opera Rose…I die-cut the entire piece of watercolor paper including flowers that were partially white and I really love how those ones turned out!
When embossing on black cardstock with white embossing powder THOROUGHLY cover your cardstock with the powder tool.  You can always remove excess powder with a swiffer cloth.
I added various embellishments, sequins, gemstones, splatter, and enamel dots
I die-cut the 'beautiful' word die with black glitter paper for a little extra sparkle
I stamped the flowers with Altenew inks (exact colors listed below)
And that's it!  Hope you enjoyed my stamp study…I'd love to know if you have a favorite in this study or if you have a stamp set you'd like me to focus on next!  Thanks so much for visiting and have a fabulous day!
Interested in the products I used?  To make them easy for you to find, I have listed them below. (Affiliate disclosure can be found here). Your purchases help keep my blog running and I thank you for the support!)