Good morning!  If you missed my first two weekly recaps for the 30 Day Coloring Challenge you can find them here and here!  I went a little out of my comfort zone and tried no line copic coloring and some odd color combos this week…definitely a fun experience!  I can't believe we're starting the last week tomorrow…doesn't seem like it's been 21 days already!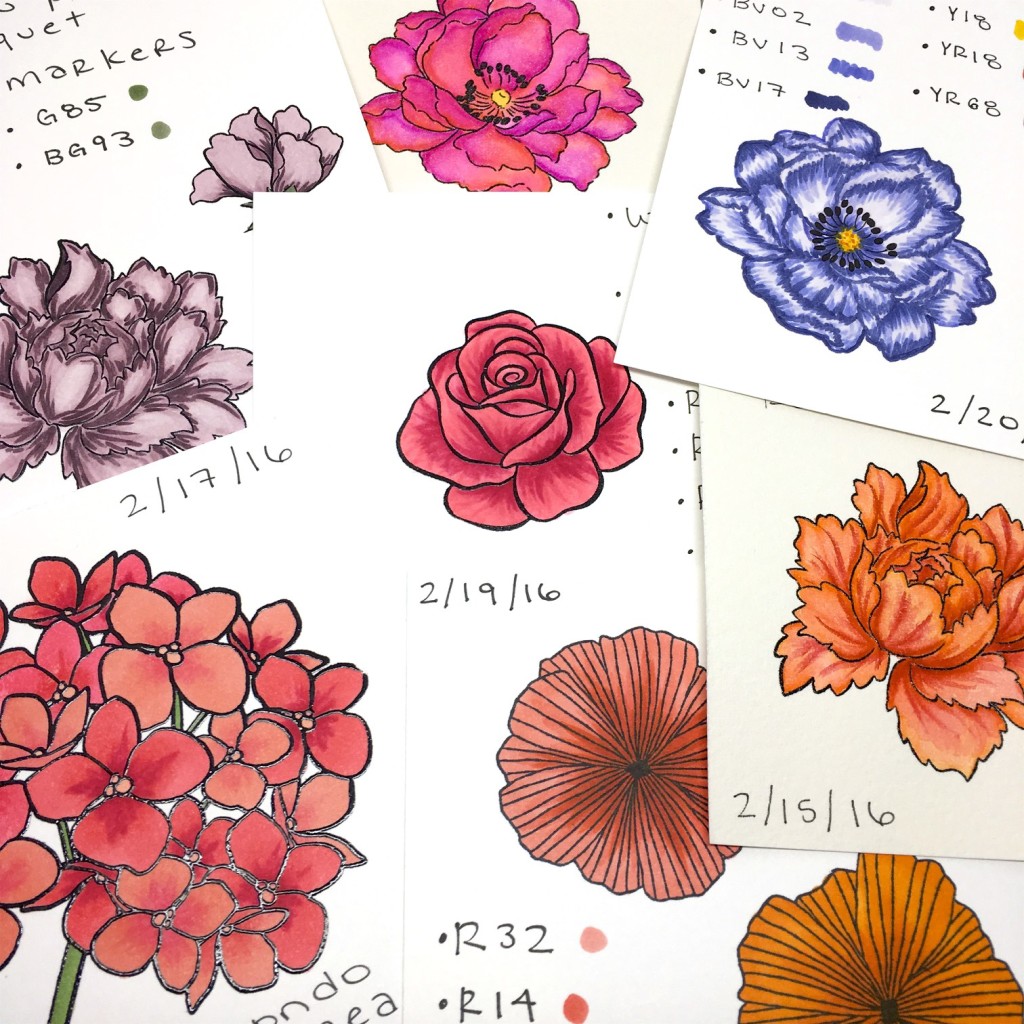 I've included the names of the stamps and the coloring medium and specific colors I used each day on the photo but please feel free to ask if you have any questions!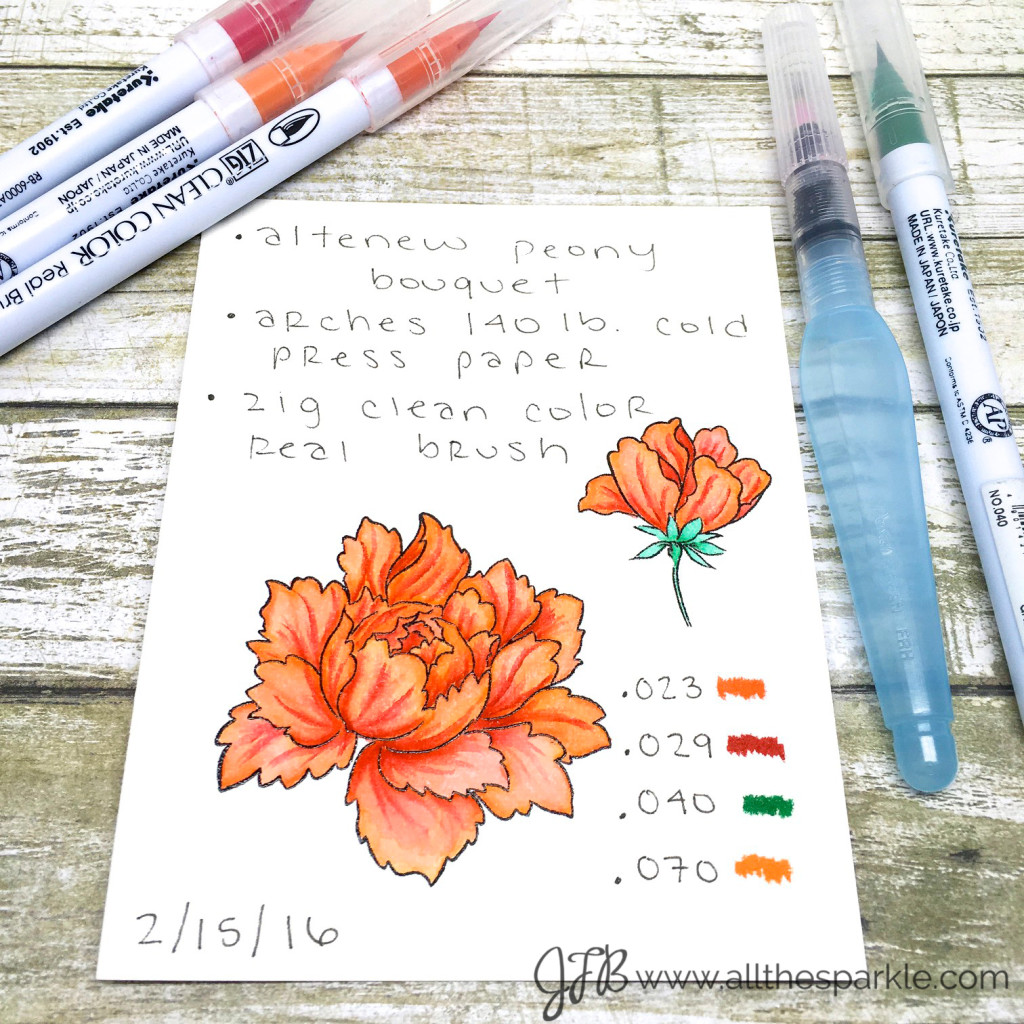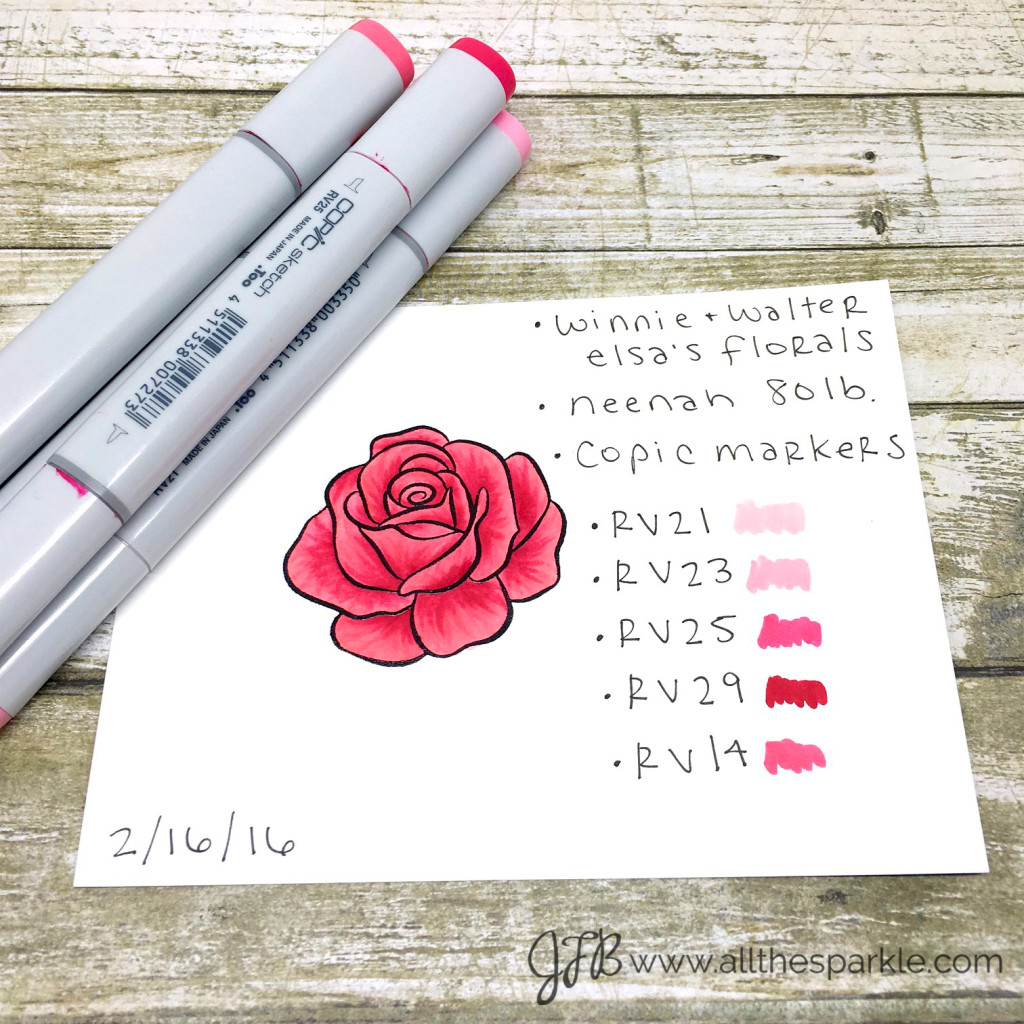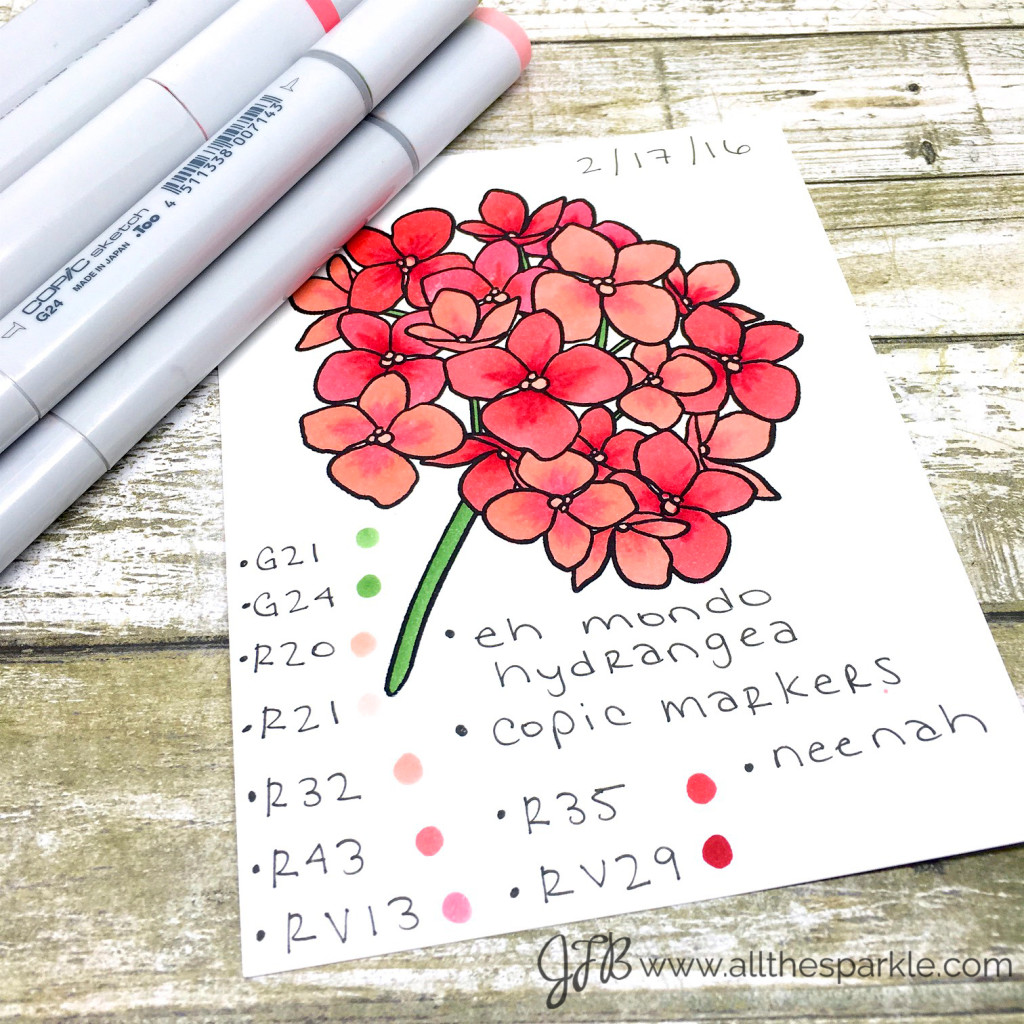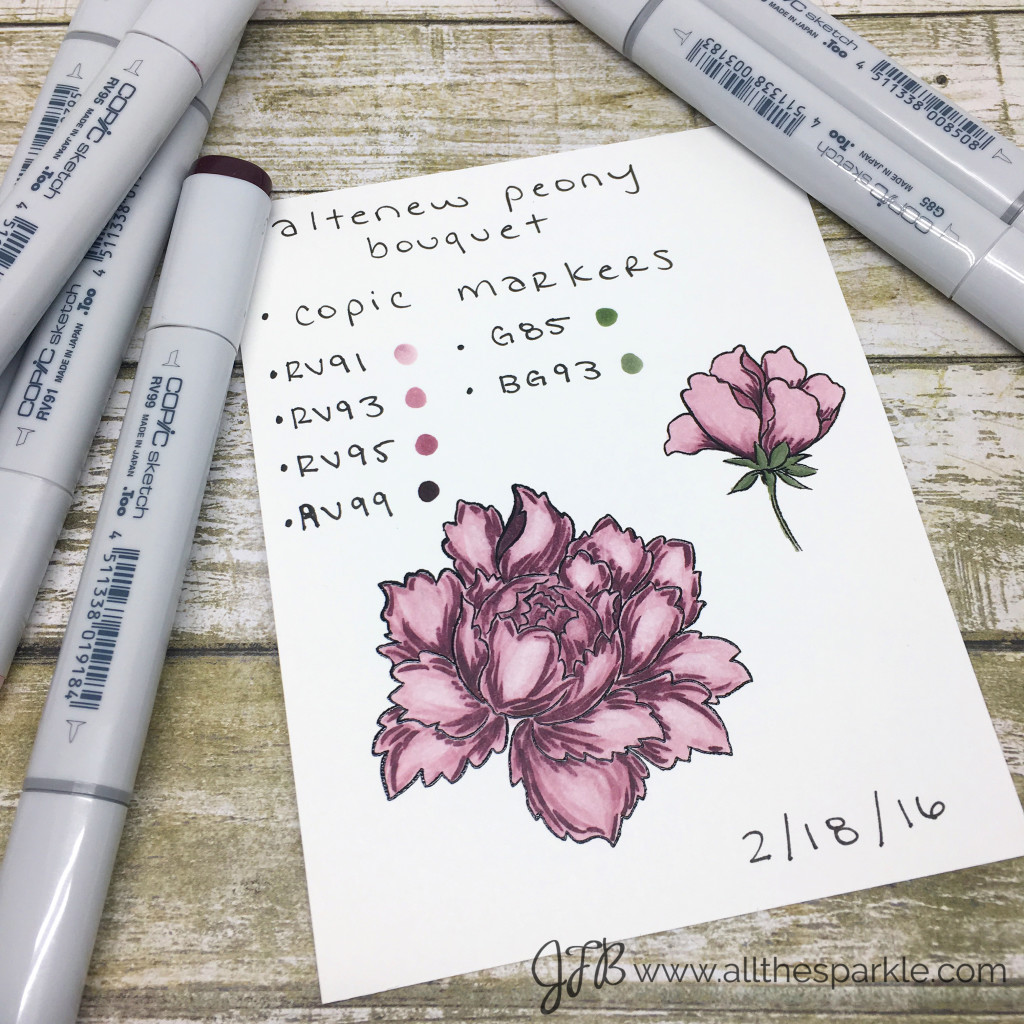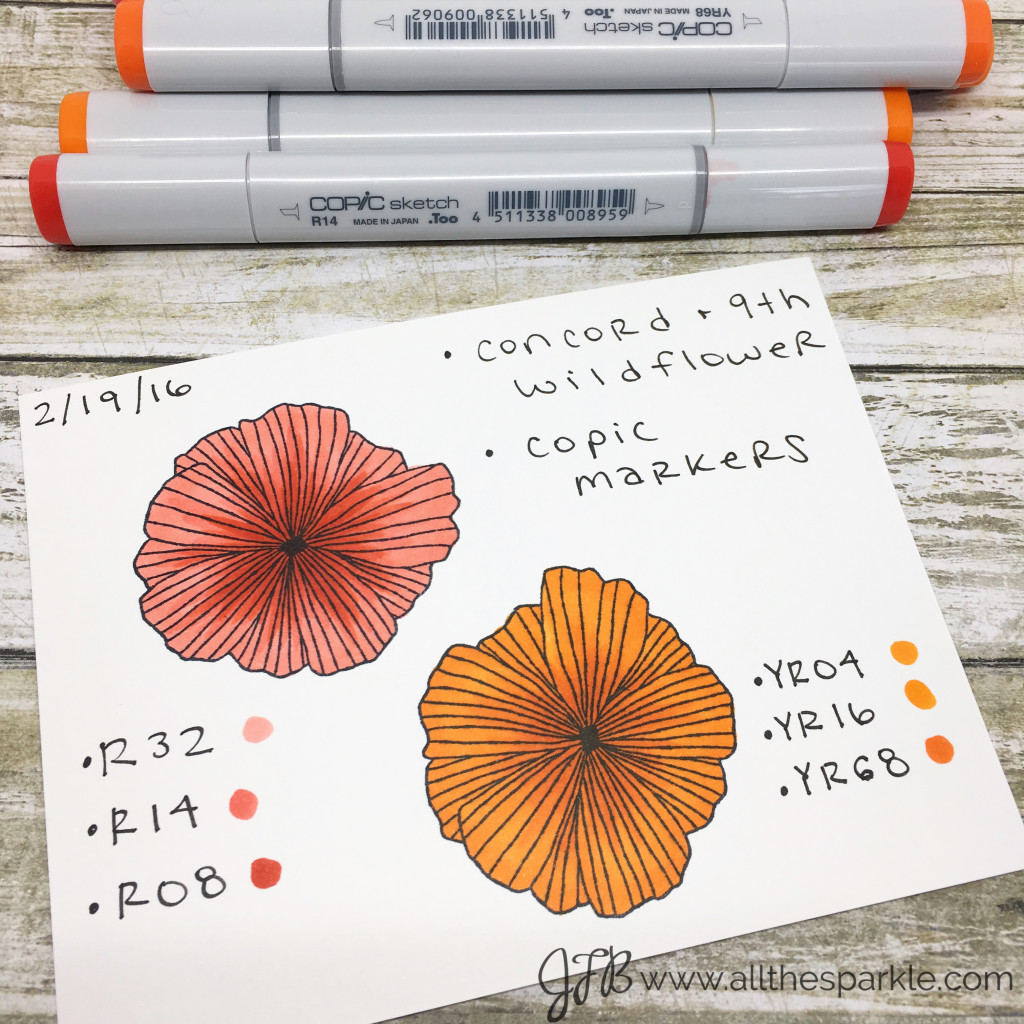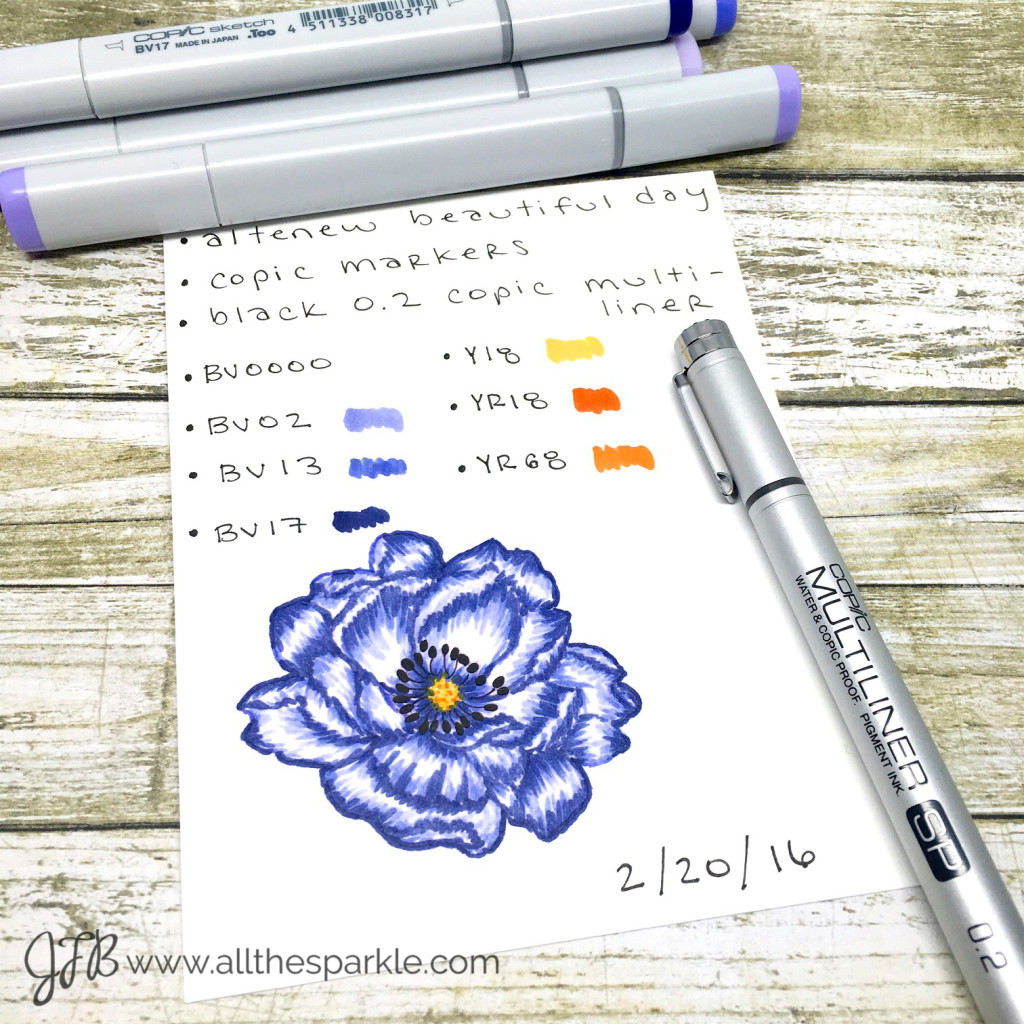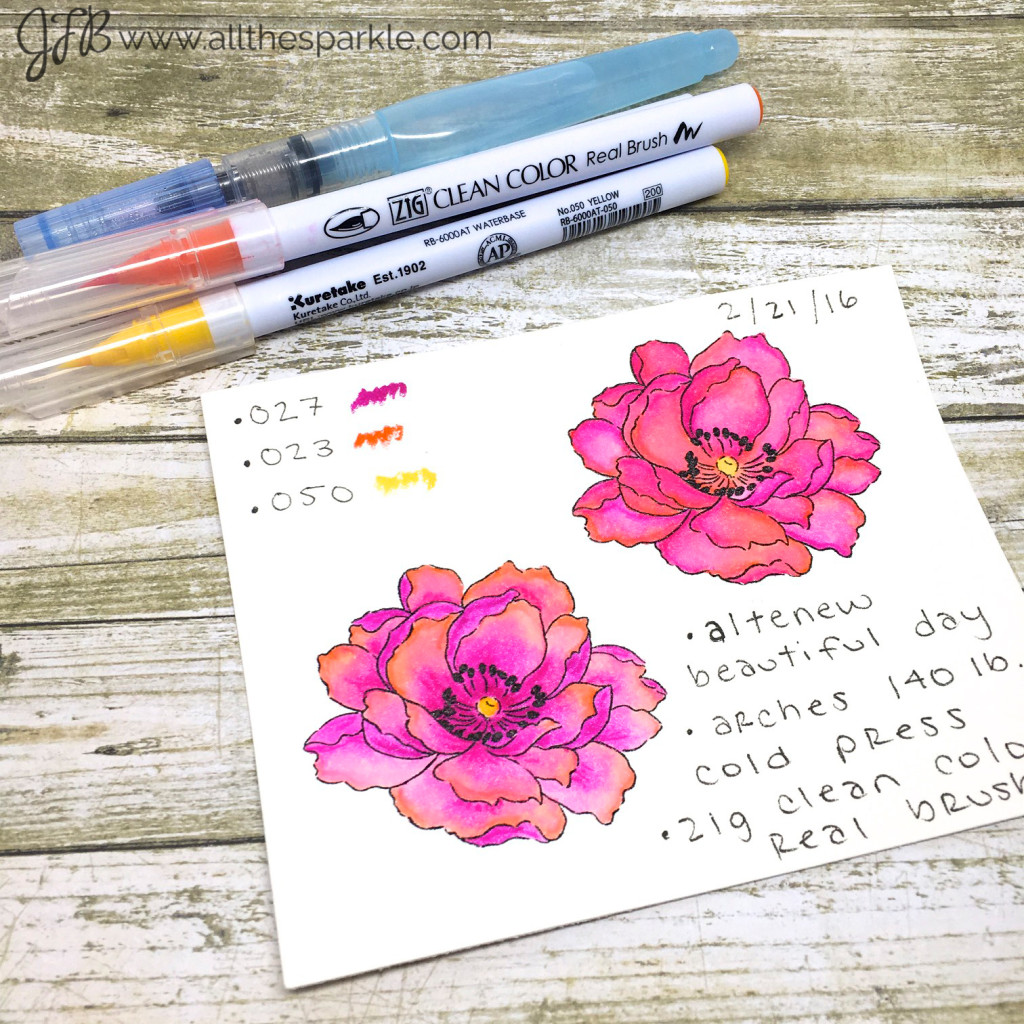 I've really appreciated all of the kind comments you all have left on instagram, facebook, and here on my blog!  I've been encouraged by your support and loved hearing your opinions on my different coloring experiments!   I look forward to hearing your thoughts on this week's flowers and I'm really excited to start turning all these flowers into cards next month! 🙂
Thanks so much for visiting and have a fabulous day!