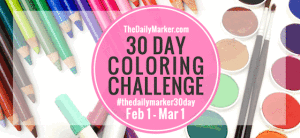 Good morning and Happy Valentine's Day!  I'm back with my week 2 review of my coloring for Kathy Racoosin's 30 Day Coloring Challenge!  If you missed my first week you can find it here!  Again I've tried to include all of the important information on the photos but if you have any questions please feel free to ask in the comments!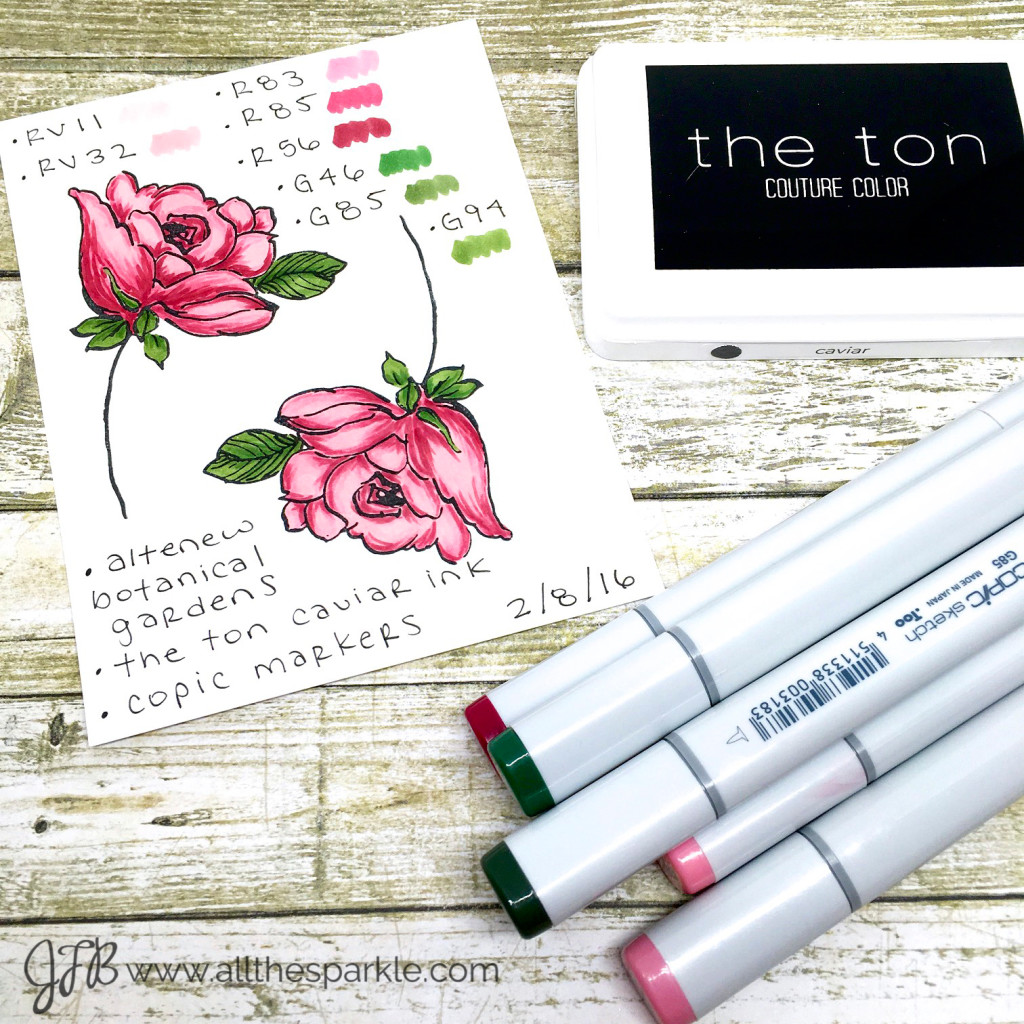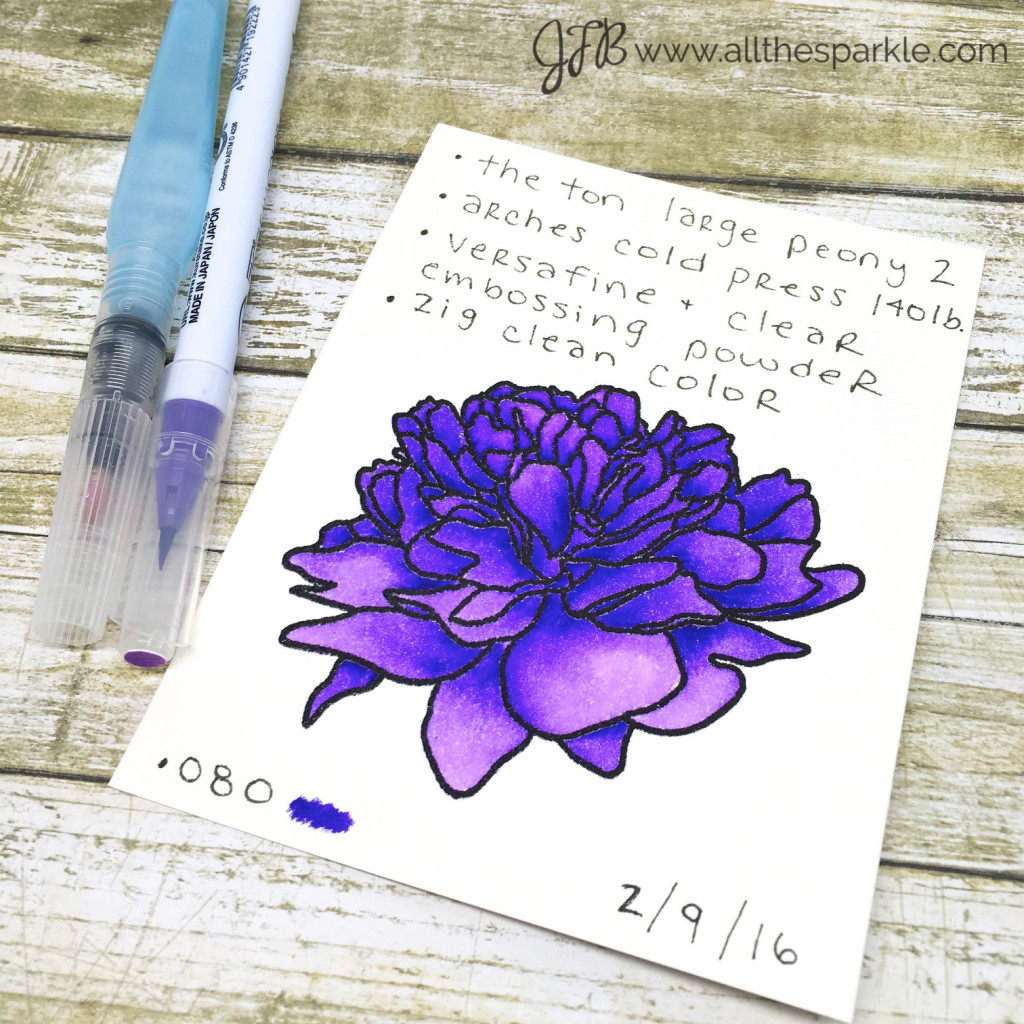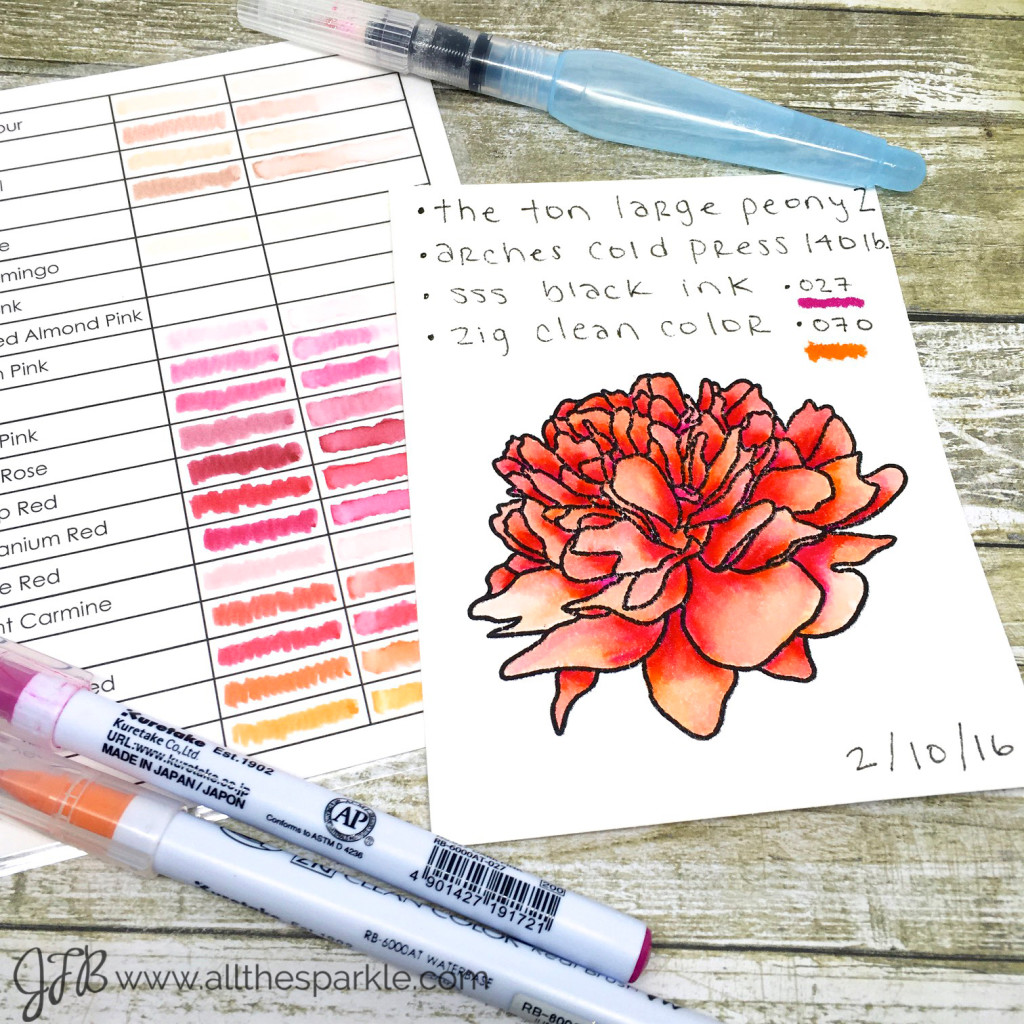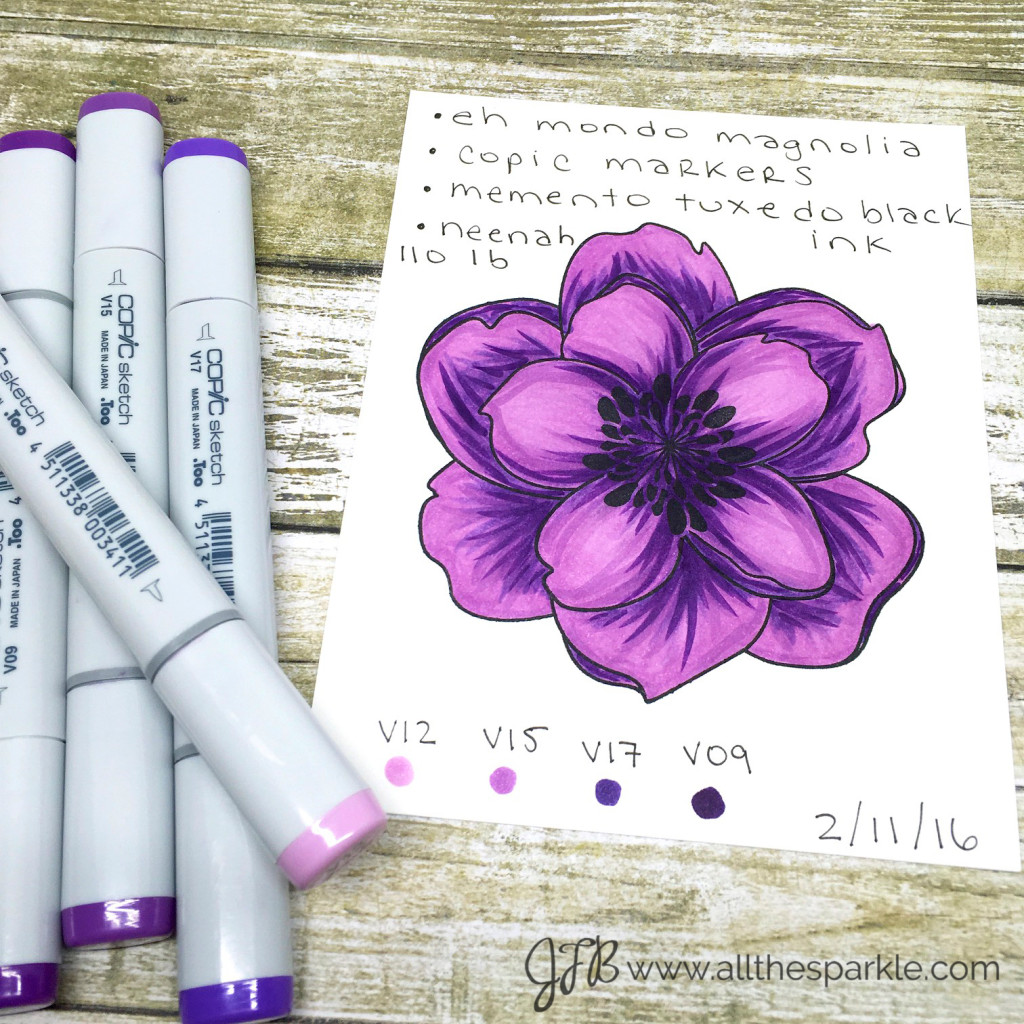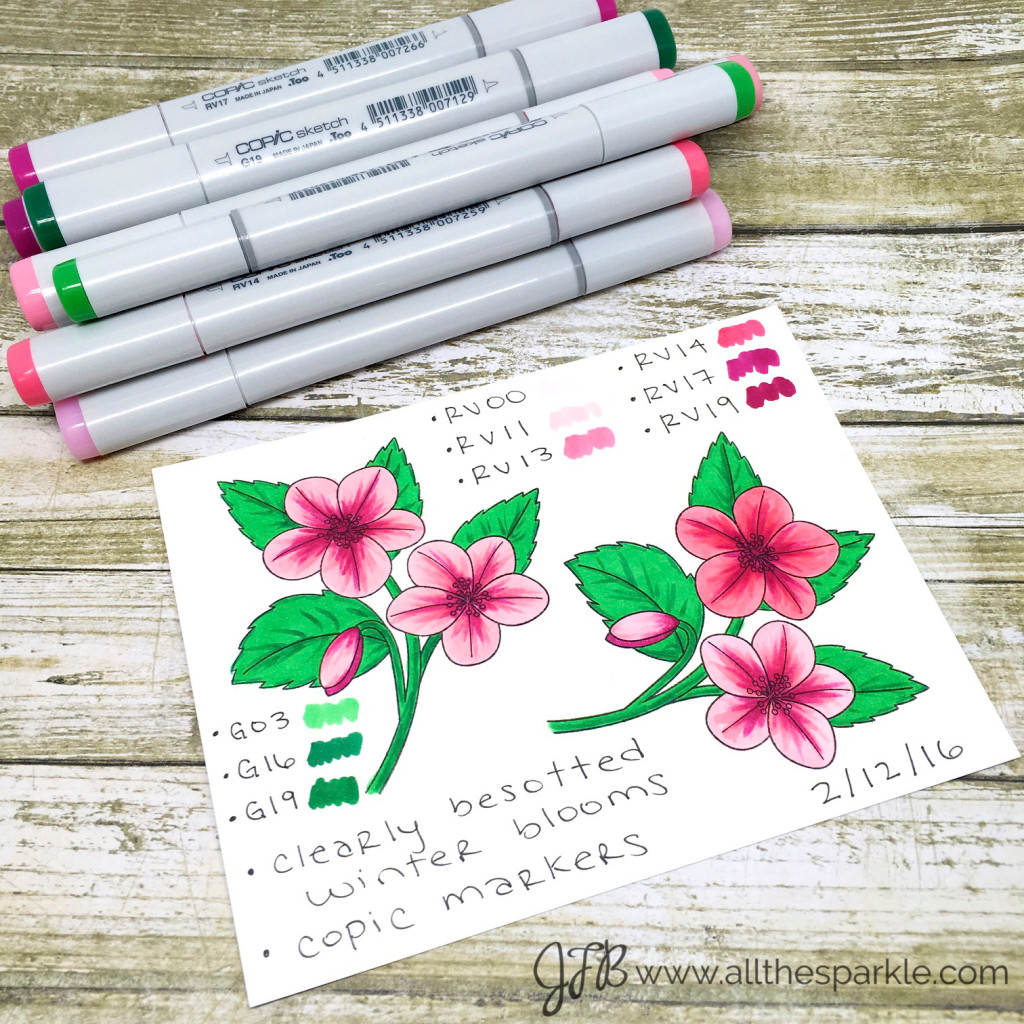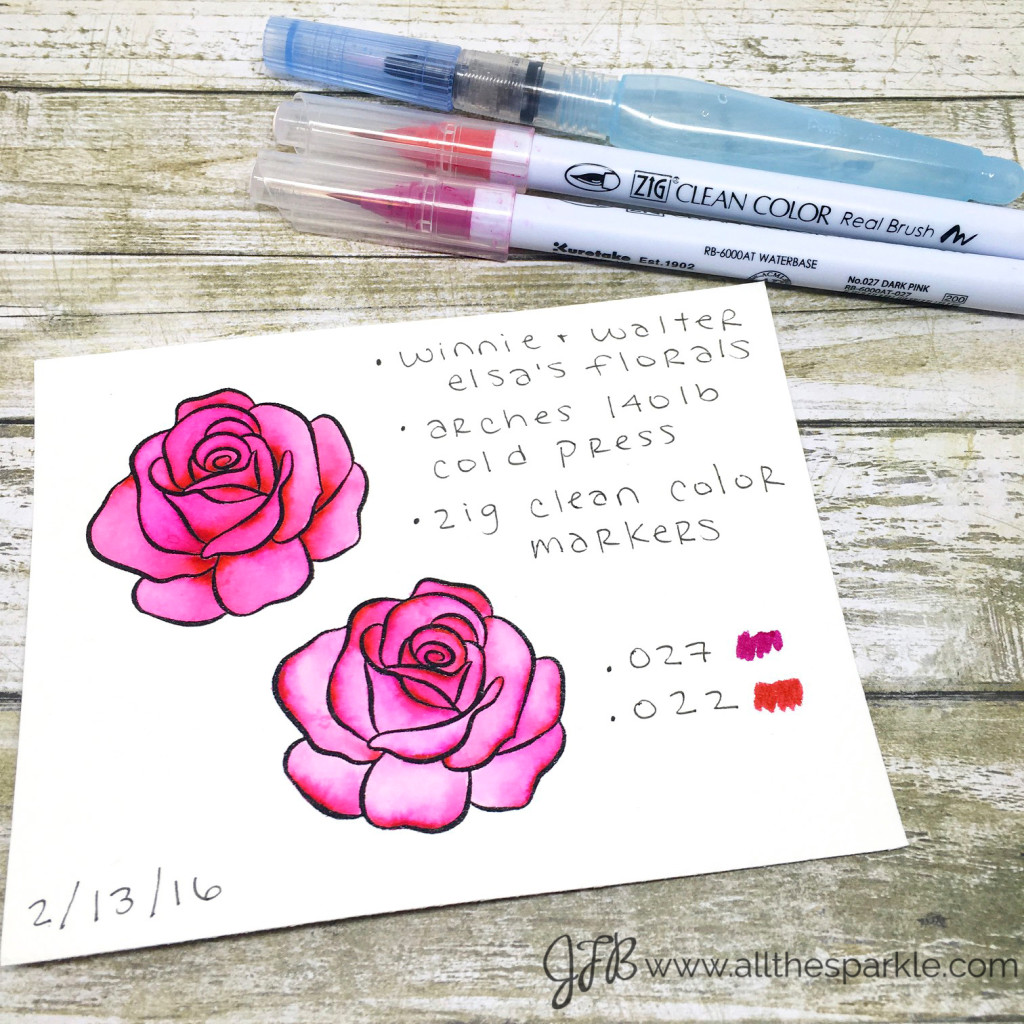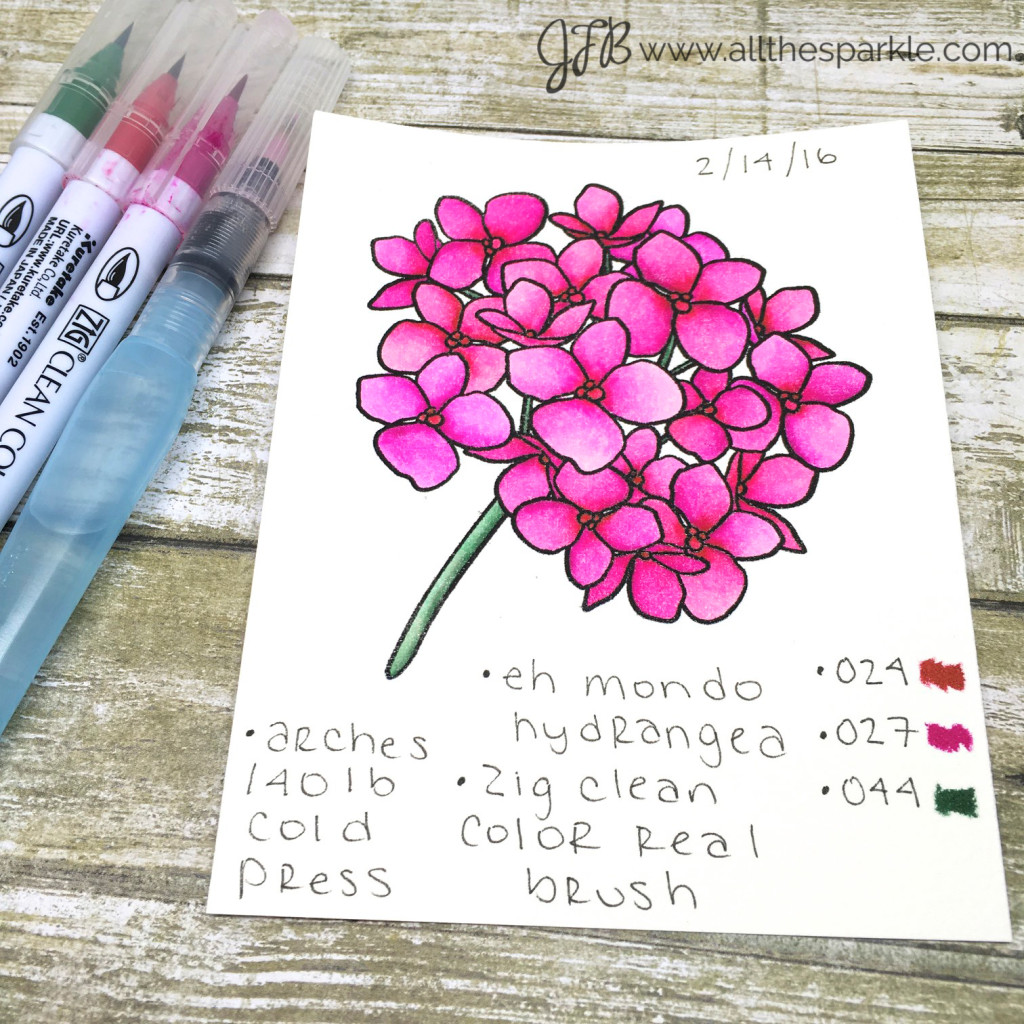 Some things I learned this week:
Paper REALLY does matter when it comes to my zig clean color real brush markers!  I've yet to experiment with other papers but Arches 140 lb cold press paper blends like a dream!
Flicking is HARD!  Ha ha!  It's getting a little easier but I've still got a long way to go.
Test color layering with copic markers on scrap cardstock first…
I've recently picked up a few new floral stamps from Ellen Hutson and Altenew…you'll probably see a lot of those next week! 😉  Hooray, week 3 here we come!!
Thanks for visiting and have a great day!