Hi friends…I apologize in advance but this is not a crafting related post at all but something I've been needing to write about just to get my thoughts down somewhere.  I'll be back tomorrow with a fun blog hop but I hope you'll excuse me today.  A year ago today I lost a big piece of my heart around 5:00 PM and it is unbelievable to realize that it's been a full year since we said goodbye to Merlin.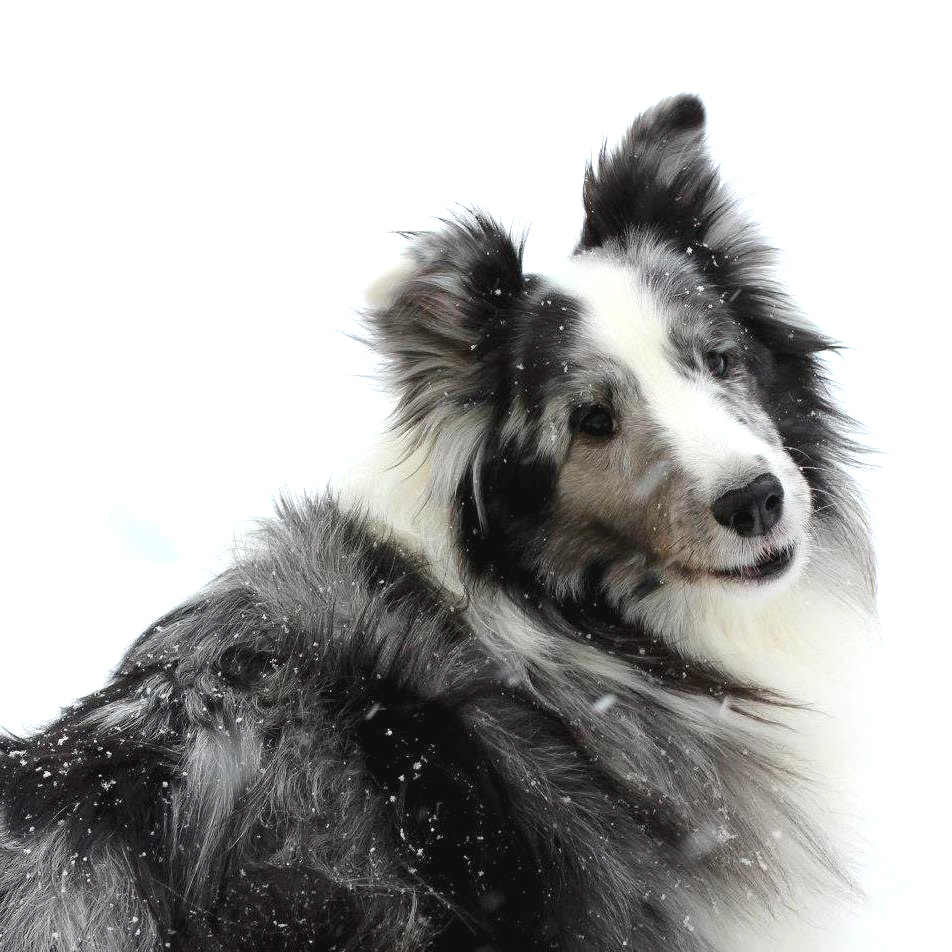 We don't know exactly when Merlin was born but it was approximately the summer of 2002.  Originally I was supposed to be his foster mom and I picked him up from another foster two days after Thanksgiving in 2005.  He spent two weeks in a shelter until our rescue group discovered him and I still cannot believe that no one adopted him when he was in the shelter.  I'm convinced Merlin must have been waiting for us.  As a side note, we also discovered that he had kennel cough and we realize how lucky it is that no one at the shelter noticed because that generally is a death sentence for a shelter dog because they don't want it to spread through the entire kennel.  So we always guessed at his age but celebrated his "gotcha" day on November 26th.
I knew the moment I saw him that he would never be going anywhere without me.  And for almost 12 years he was by my side constantly.  He came to my studio where I taught lessons…he attended my graduate harp recital…he was part of our wedding (and the most popular member of the wedding party)…he came on our honeymoon.  Except for a few rare occasions, we pretty much didn't travel unless he could come, too.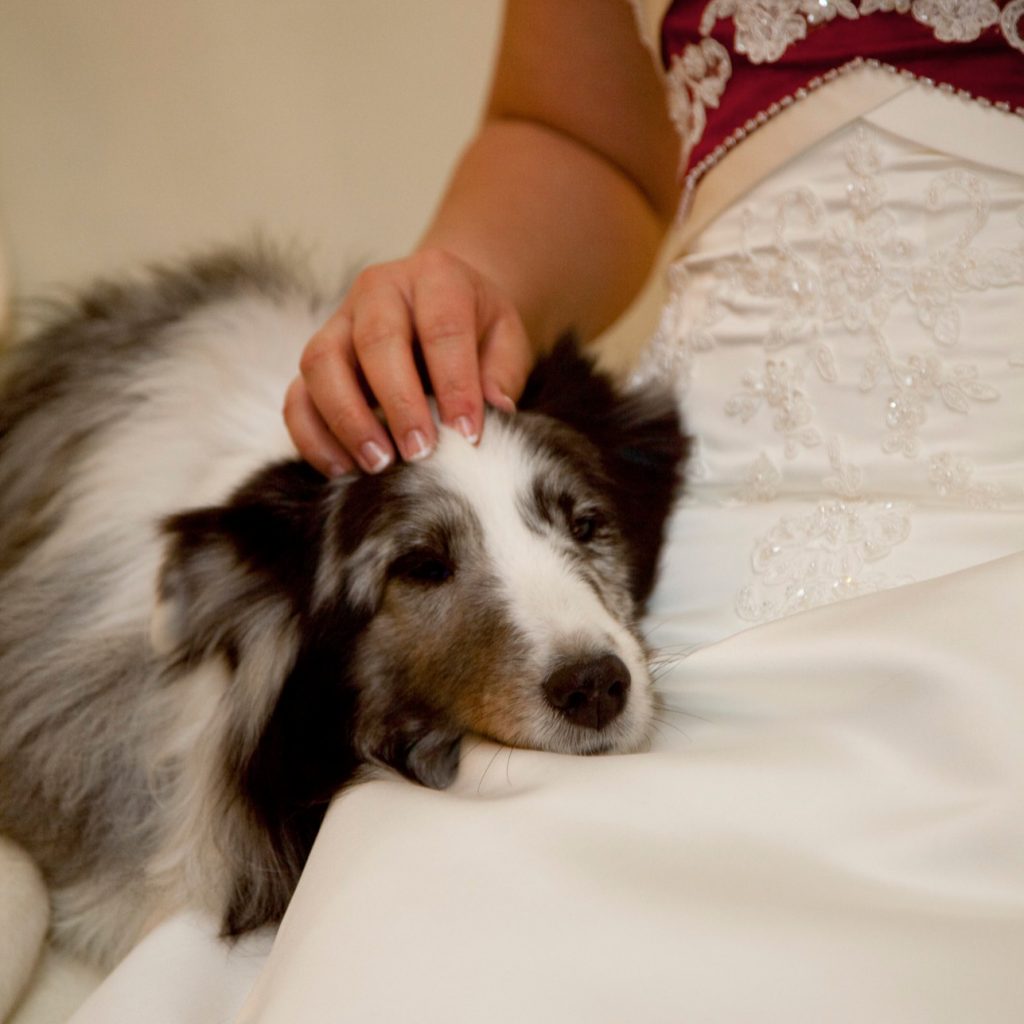 He was a truly amazing old soul.  The gentlest, sweetest, most anti-sheltie like sheltie you'd ever meet.  Shelties have reputations for being barky, neurotic, and a little high-strung but Merlin was so mellow and laid back.  We used to joke that if someone was trying to cast a movie with Merlin he'd be narrated by an old British gentleman like Ian McKellen.  He loved to sit at my feet when I practiced the harp or piano and several of my students learned to play their instruments while he listened politely in the background.  When I used to teach down in Harrisonburg once a week he came to lessons and was a regular fixture in my studio.  In fact, the one time I left him at home with Steve when I drove down for a studio recital I had a few adult students panic because they couldn't imagine performing without him being there as a steady, calming presence.  After that I was not allowed to leave him behind.  Anyone who met Merlin loved him.
Before we adopted Archimedes, Merlin had two other canine best friends: Patches, Steve's childhood dog and Atticus, my mom's dog.  Sadly both dogs passed away within months of us bringing home Merlin but we have wonderful memories of him playing with both of them.  This was one of first photos we have of Merlin when I brought him home to my parents' house to meet them and he and Atticus immediately hit it off.  We couldn't get a still shot of them because they were having so much fun running around the backyard.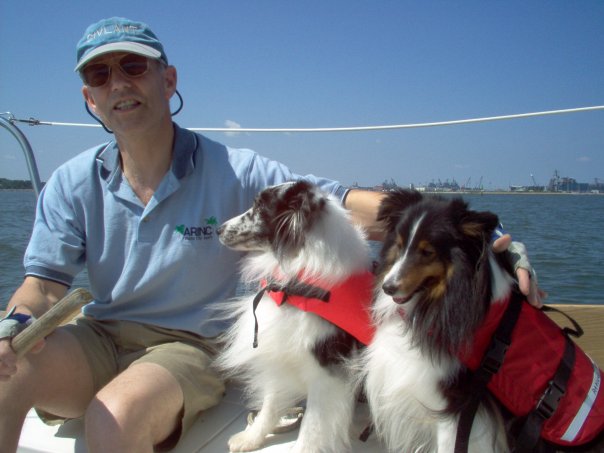 Yes, we even got him a life jacket so he could go sailing on my dad's boat… 😉
And in 2009, shortly after Steve and I got married, Archimedes joined our family and Merlin fell absolutely head over heels for Archimedes.  We had fostered several shelties prior to Archimedes (including Blu who was adopted by my in-laws) but they never really clicked with Merlin.  He tolerated all the dogs that came into our house but Archimedes was the first one that he just adored.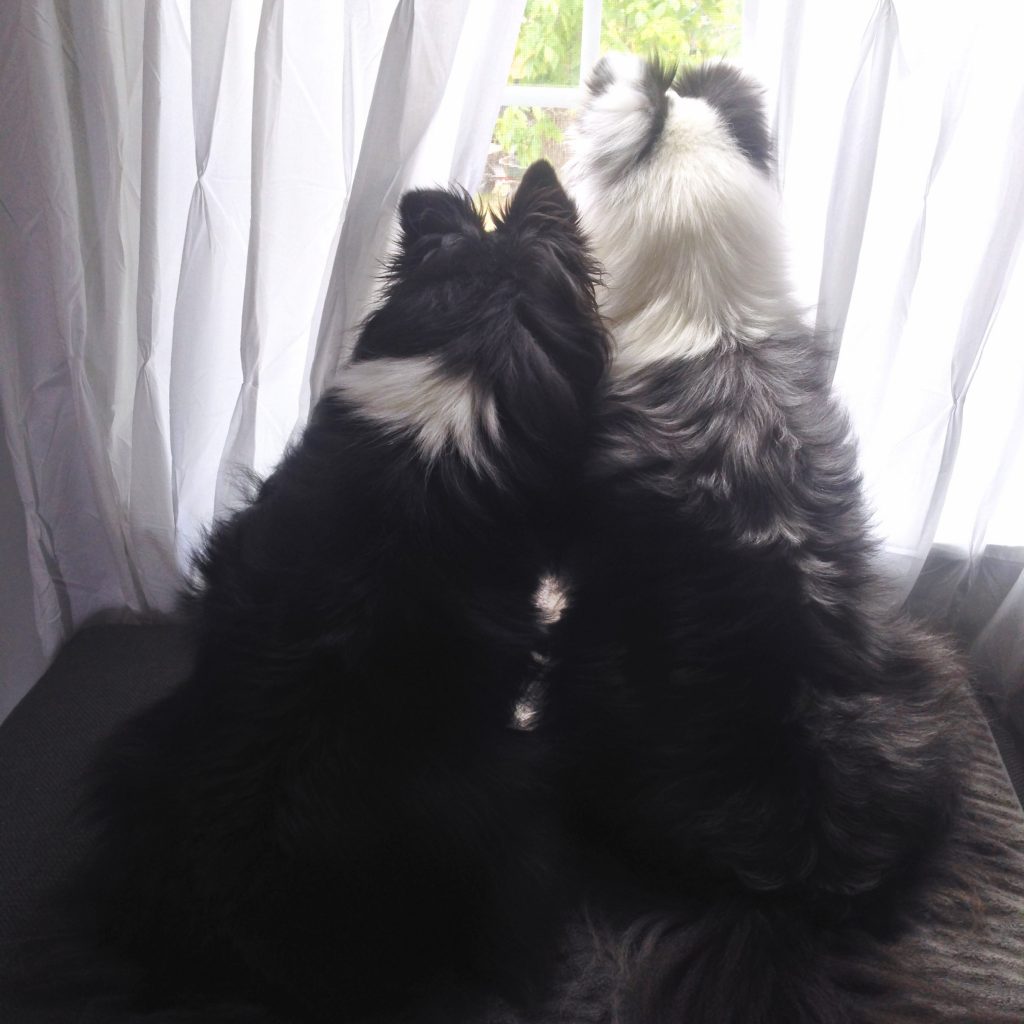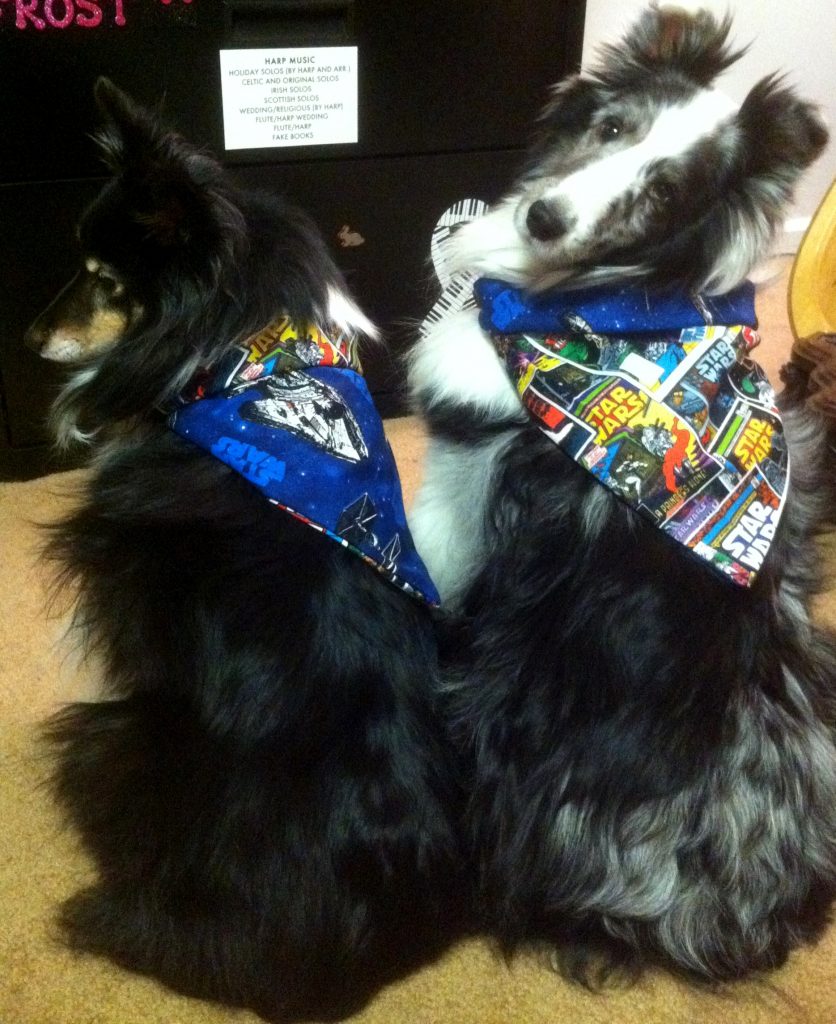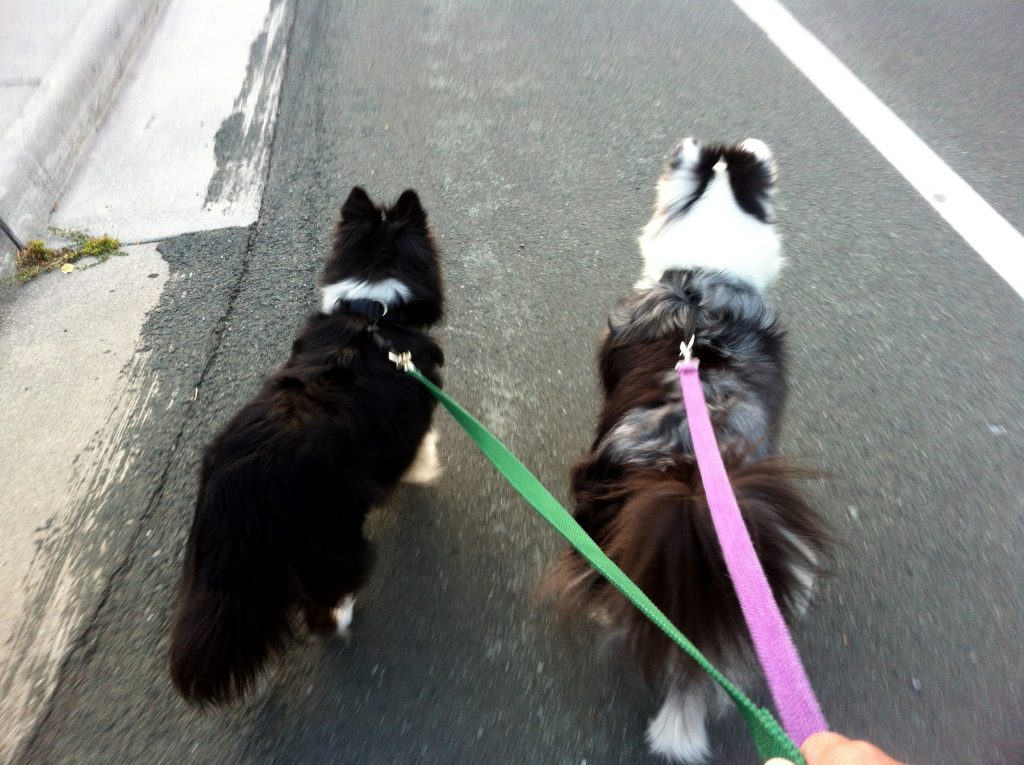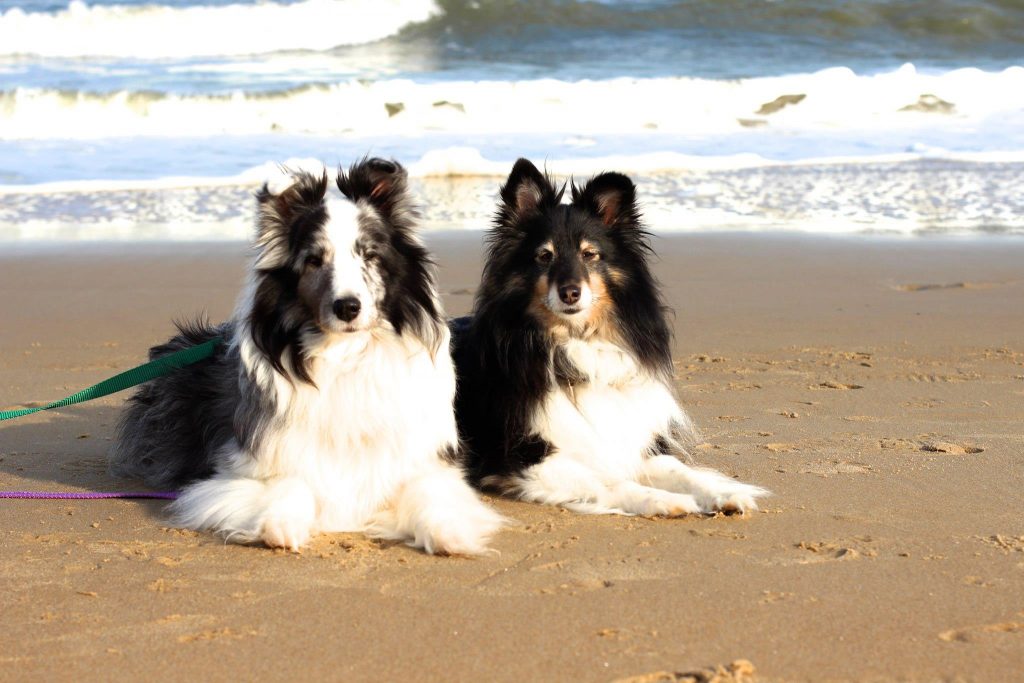 You'd never find one of them without the other…even hanging around the house they generally stayed together in one room.  The exception being my craft room…Archimedes was not a fan of the sound my Silhouette made so he'd stay upstairs with Steve and Merlin would sleep under my worktable.  Though once we adopted Rogue, Archimedes would stay in my craftroom to avoid the cat. Ha.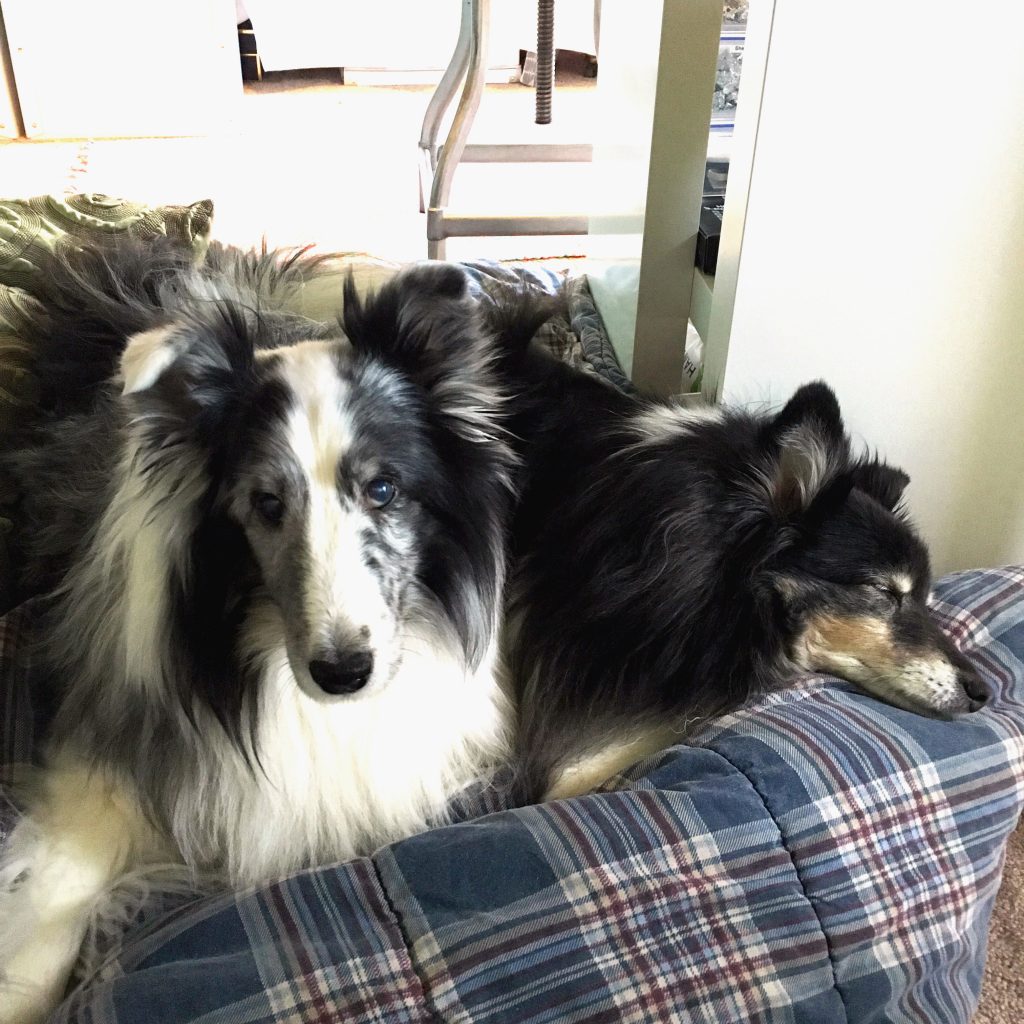 A year later, the only regret I have of Merlin's last day is that if I had realized that would be our final trip to the vet I would have brought Archimedes so that he would have been able to say goodbye, too.  The frantic rush to get Archimedes and Rogue put away so that I could get Merlin to the vet was not the goodbye they deserved and for that I am truly sorry.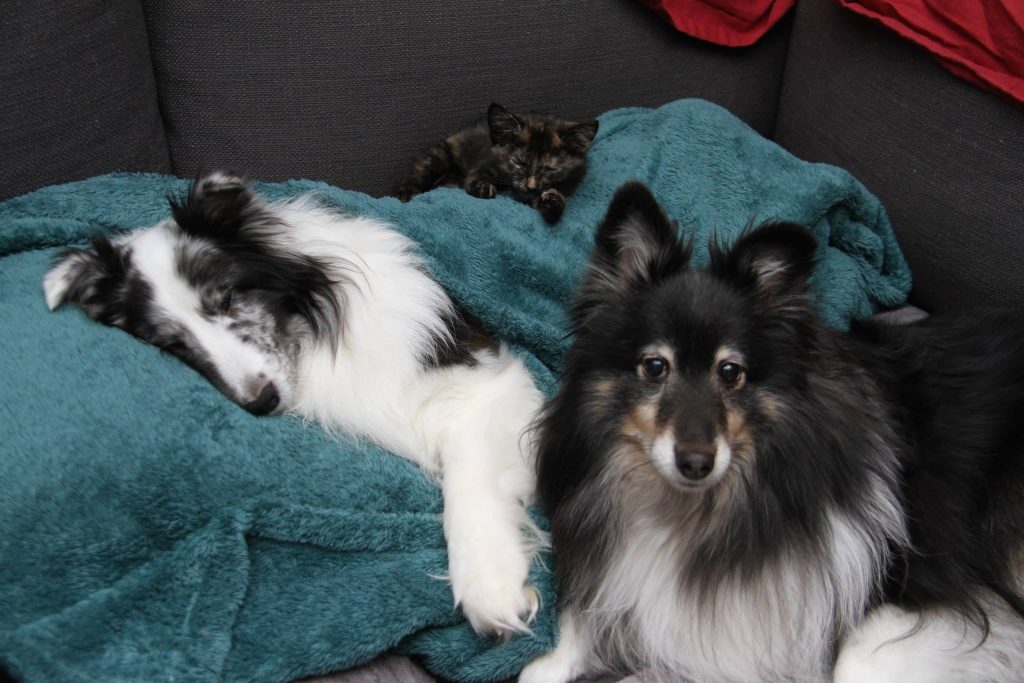 I see reminders of Merlin everyday when I walk around our house.  We specifically built several features of our house with him in mind like a full glass backdoor so he could look outside at the birds and wide windowsills so he could easily get his front paws up to look outside (this was not exactly what we had in mind…but he really did enjoy barking at those squirrels)…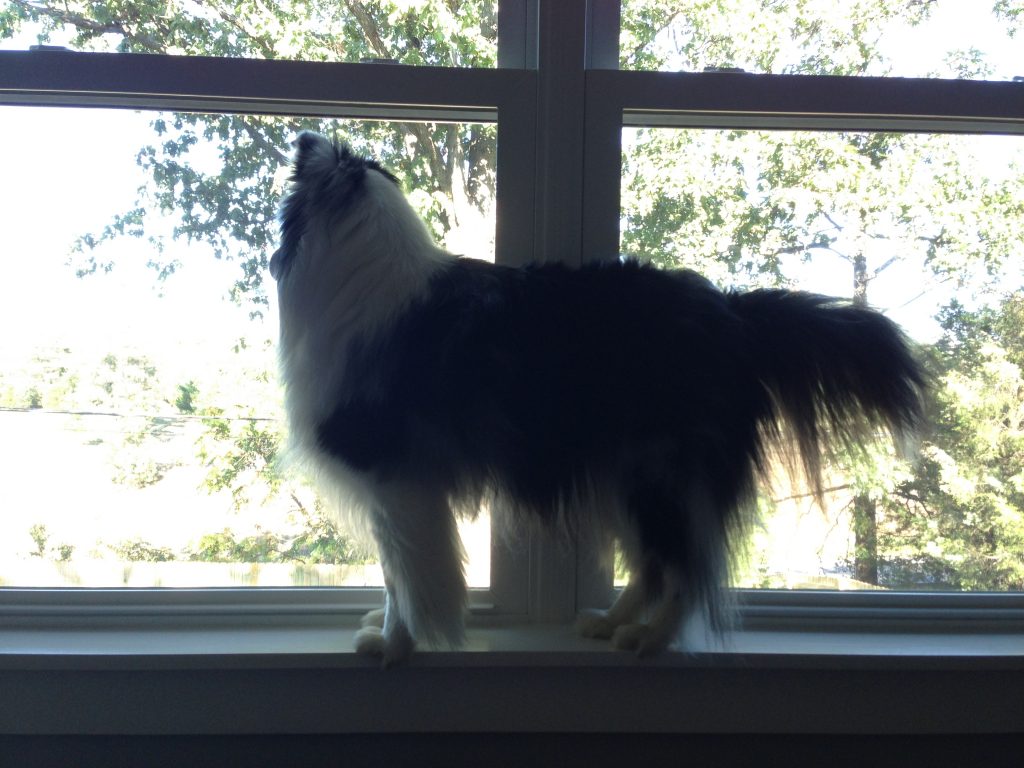 All this to say, that the piece of my heart that Merlin took is still gone but everyday it gets a little less painful to think of him and each day I remember more and more of the good memories of him and the bad ones grow more faint.  He was such a big part of my young adult life and so many of my milestones are tied to him.  I could write about him everyday and still not capture just how amazing he was.  He adored us and we adored him.  I found this anonymous quote years ago when we first adopted him and it makes me teary everytime I read it but I like to think of it when I think of Merlin.
"He is your friend, your partner, your defender, your dog. You are his life, his love, his leader. He will be yours, faithful and true, to the last beat of his heart. You owe it to him to be worthy of such devotion."
Goodbye Merlin and thank you for loving us so much.  We will see you again someday.
November 26th, 2005 – April 3rd, 2017