Good morning!  This is my second post for today!  For my Chibitronics/Lawn Fawn collaboration please scroll down or click here!
So as most of you know, I spent the last Daily Marker 30 Day Coloring Challenge coloring flowers for a month.  I was really happy with my growth over the month but also realized that I wasn't really challenging myself to learn new techniques or experiment.  I love coloring flowers but I really wanted more.  I didn't really know what 'more' was…but I look at the coloring of some of my favorite cardmakers, (Mariku Rahtu immediately comes to mind), and I knew I was missing something!  I've taken several card/crafting classes online and had been browsing the Kit and Clowder classes but didn't want to start with trying to color people.  I was also contemplating driving 2 hours to take a copic certification class….nothing was really jumping out at me.  But last Friday, Alyce introduced the Elements of Nature class and after seeing the colored flowers in the preview photos I was hooked!
As I said earlier, I've taken several online classes but the Kit and Clowder class is on a whole different level in regards to the way they are taught.  I love the way she explains why she's coloring something with a specific technique.  I've never quite understood highlights in coloring and how to get that coveted white space in my coloring until I listened to a few of her tutotorials.  I also love that you can upload your examples to the class forum and she will personally give tips on each photo.  PS: This isn't a paid, affiliate, or sponsored post…I am just so excited with my progress in this class and wanted to share it with you! 🙂
Anyway, I decided to try coloring the classroom images first using only the marker list for that tutorial and a reference photo from a google search.  Then I watched the tutorial and colored along.  The differences couldn't be more telling…I never dreamed I would be able to color like this!!  The image on the left is my first attempt and the image on the right is with the tutorial!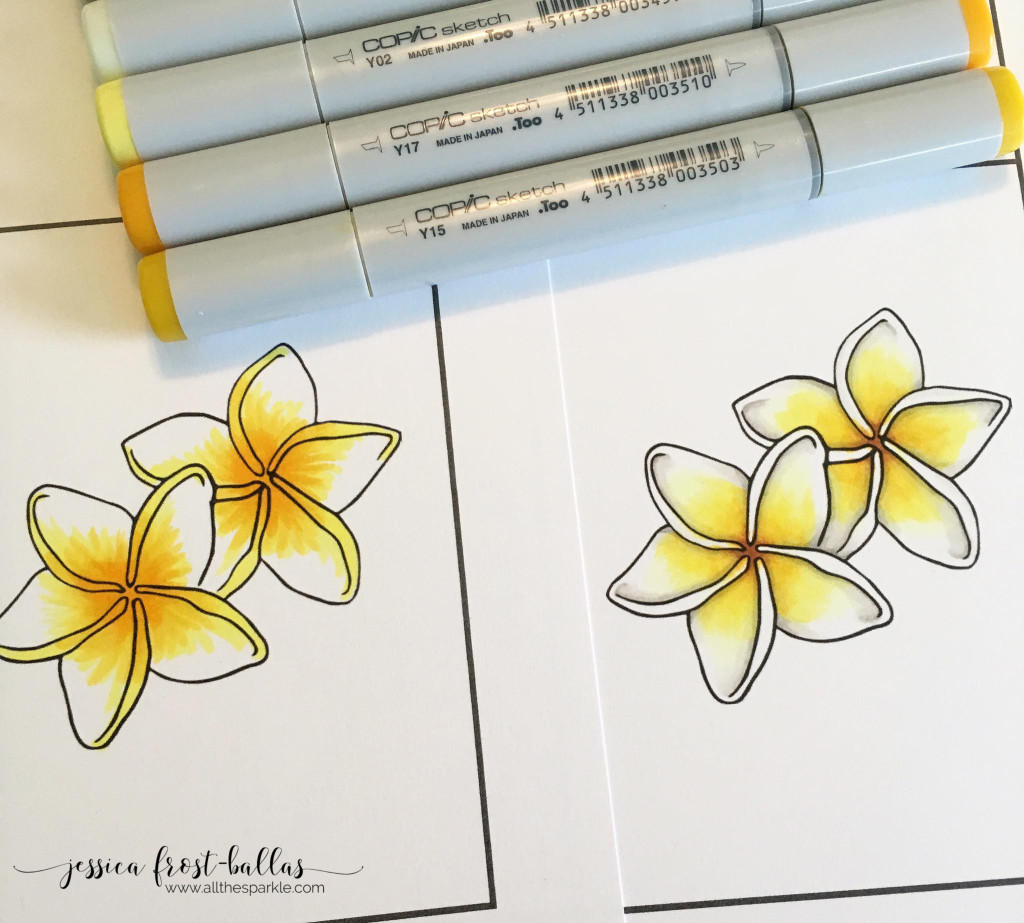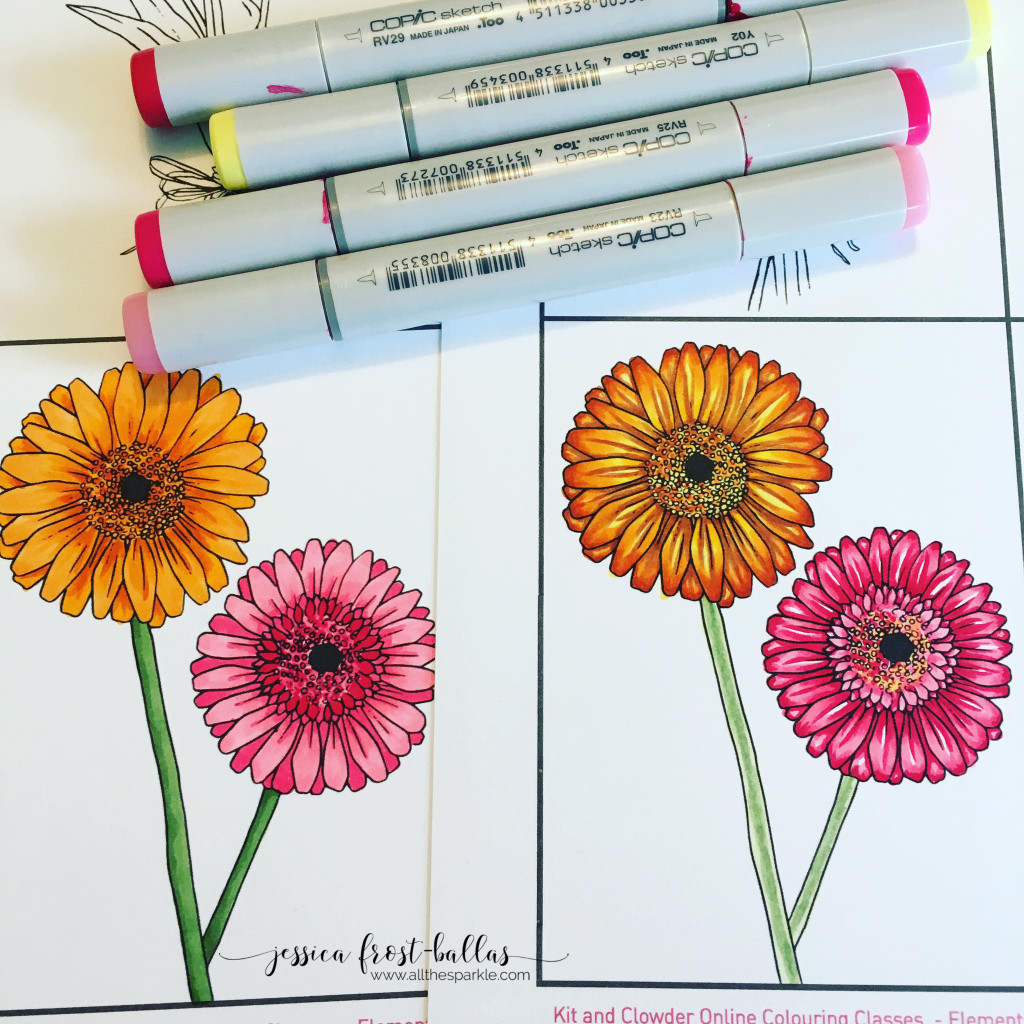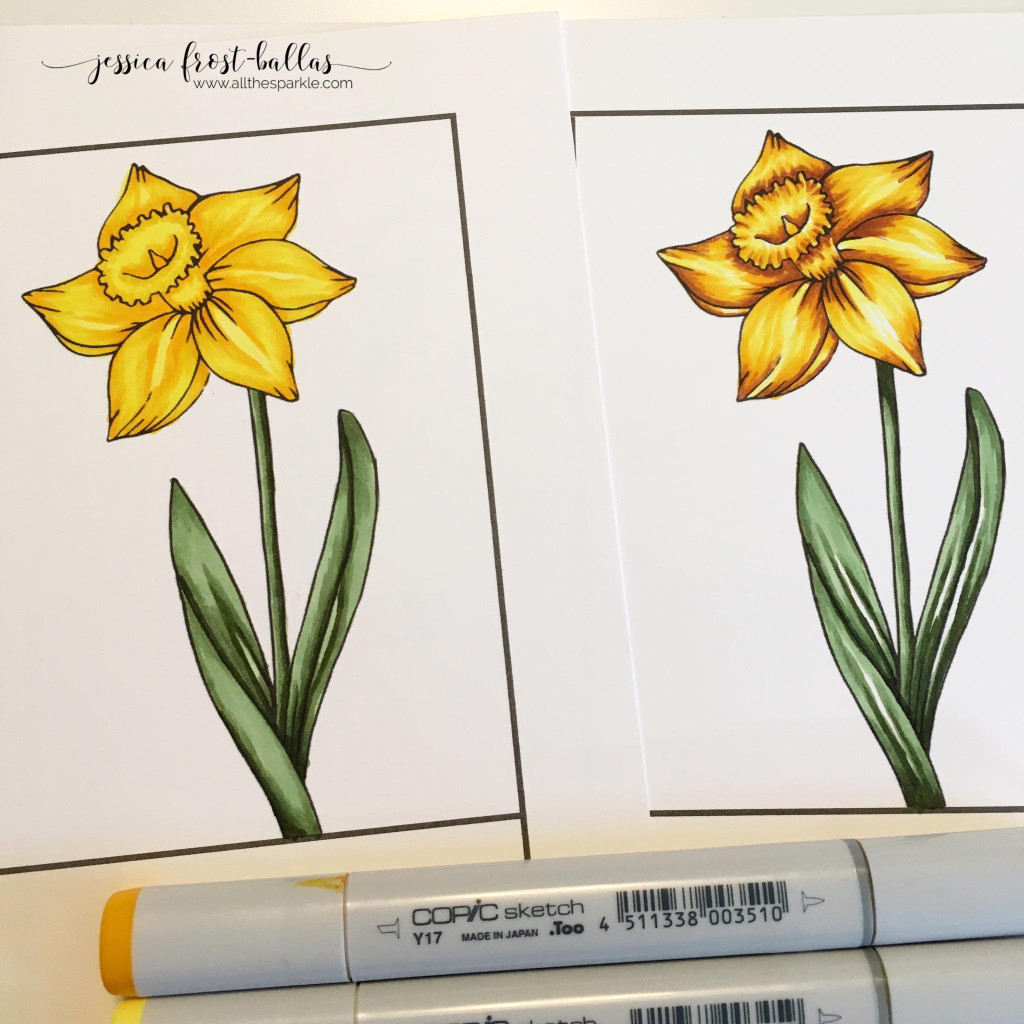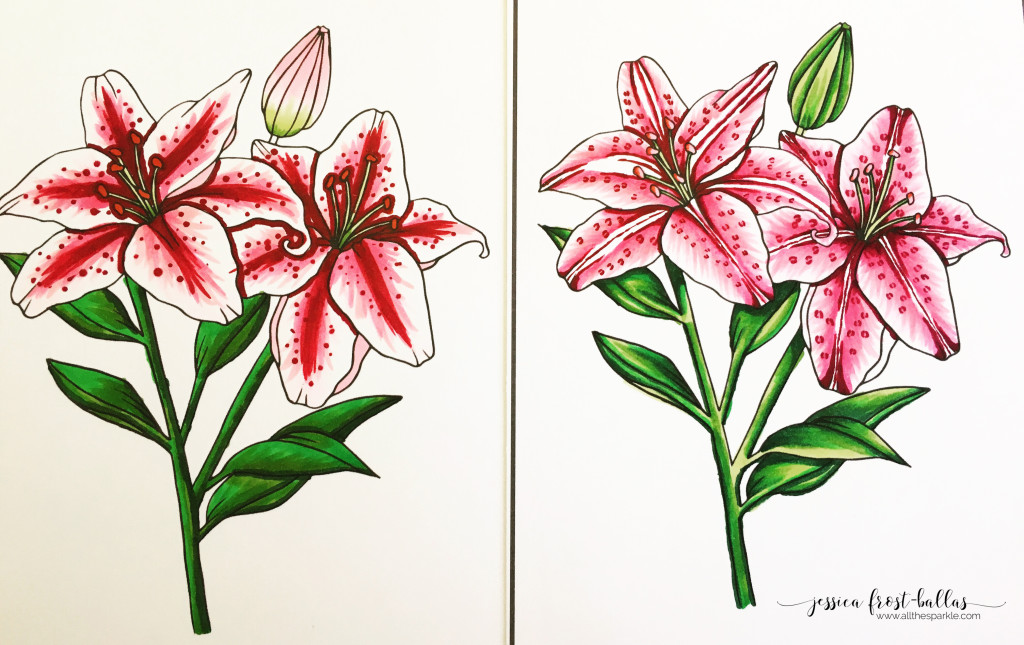 So yeah…if you're looking to improve your coloring or just want some tips from a pro, I cannot recommend these classes enough!  They are a little pricey but when you compare what you're getting it's totally worth it!  There are 33 videos (over 26 hours!), a 158 page full color printable booklet, and all class images are provided for free!  It's totally a work at your own pace class and all of the content is fully downloadable so you can watch it anytime anywhere!  This specific class is colored with copic markers but she provides equivalent colors for spectrum noir markers, promarkers, prismacolor pencils, spectrum noir pencils, and polychromos pencils.  I can't wait to finish this class and sign up for the Animals then the Skin/Hair classes!
If you have any questions about the class please feel free to ask me!  Thanks for visiting and have a great day!