Good morning!  I've got a set of cards to share today, a video, and a quick opinion poll! 😉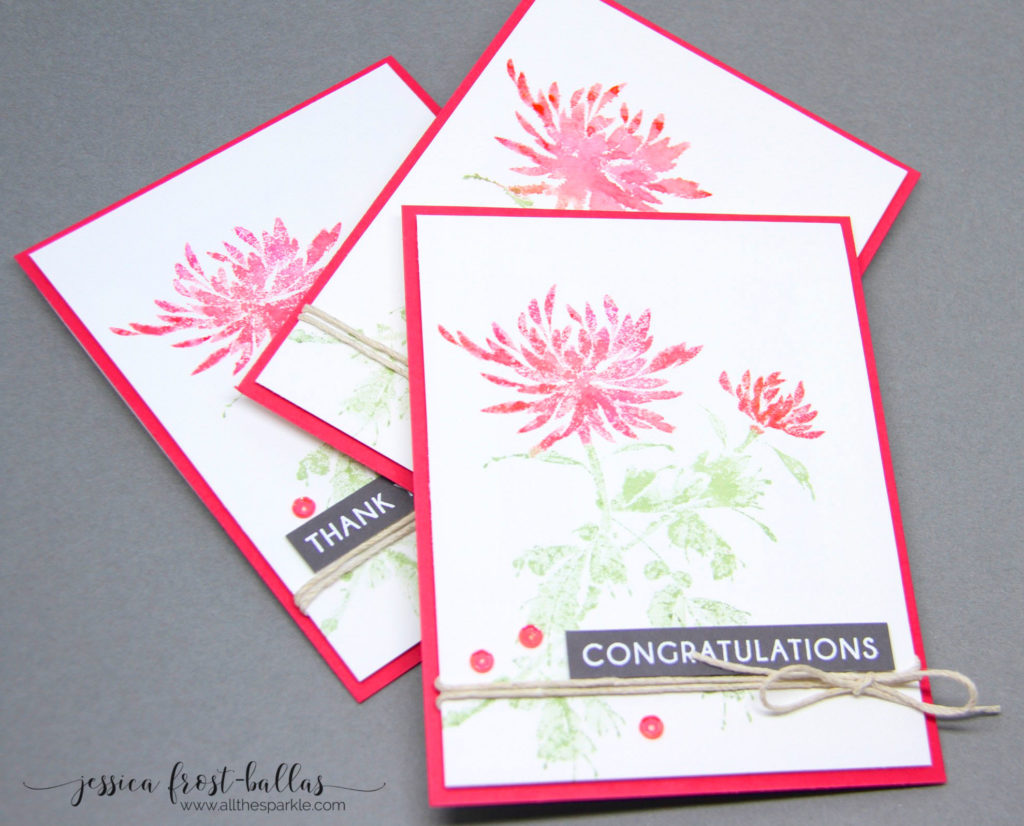 I am really loving my new Penny Black floral stamps!  I used another one a few weeks ago with zig markers and decided to try them out with distress inks today!
I inked the different parts of the flower with distress inks, spritzed them with water, and stamped them on watercolor paper.  I used my MISTI so that I could ink one color at a time, using post-it notes to mask off the parts of the stamp that I didn't want inked.  Once they dried I added a sentiment label and finished each card with a twine bow and a few sparkly sequins!
So…here's my question.  I've got this bug in my head that I should only do videos when I've got a big interactive card to share (like a light-up or shaker card) or one that involves lots of steps and is easier explained visually; however, someone recently told me that they'd like to see more of my card videos and they wouldn't mind if the cards were just the regular cards I share on a daily basis.  I know there are lots of crafters doing videos now and I guess I'm thinking, would people want to watch videos like the one I made today enough to justify putting in the extra prep work and effort to make the videos?  I don't mind putting in the work….I'm just wondering if people are thinking…why did she bother making a video for this, it's obvious how she did it.  (As you can see, I am my own worst enemy…ha!)  Any thoughts?  I really appreciate your feedback.
Thanks so much for visiting today and have a wonderful day!

Interested in the products I used?  To make them easy for you to find, I have listed them below. (Affiliate disclosure can be found here). Your purchases help keep my blog running and I thank you for the support!)