Good morning!  I'm back for another installment of Shaker Saturday!  Here's my card for today!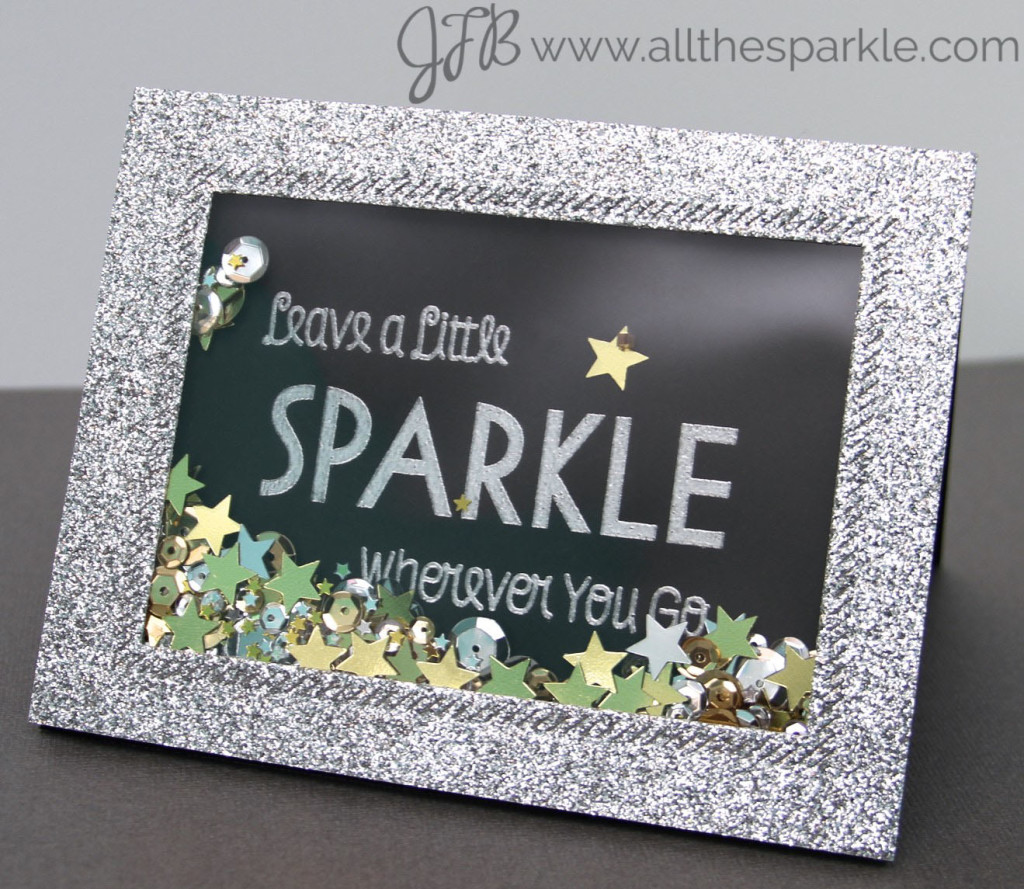 I love this You Were Meant to Sparkle stamp set from My Favorite Things and I thought it would be perfect with all those sparkly stars and sequins from The Ton and Butterfly Reflections Ink!  I stamped the sentiment with versamark on a piece of black cardstock and heat-embossed it with Ranger silver embossing powder.  Then I cut a frame from silver glitter paper with the Inside & Out Diagonal Stitched Rectangle Stax from My Favorite Things and adhered a piece of acetate to the back of the frame.  I used foam mounting tape to create the outline for my shaker card and then filled it with Gold and Silver Star Confetti, various sizes of Medallion Gold and Silver Metallic sequins, and a healthy sprinkling of 3mm Silver and Gold Sparkling Stars.  One note on the tiny stars…they tend to get clumpy so it's good to mix them around with your fingers before sealing up the shaker…you can see the one bunch that I missed on the gold star above the word 'sparkle' as they keep getting stuck because they're a little too thick.  Oops.
Anyway, I sealed up the shaker with the back panel and adhered the shaker element to a black top-folding A2 card and it was finished!  Of course, then I turned it over, gave it a shake, and stared at the long orange cat hair that was stuck inside…I managed to do a little card surgery with two straight pins and removed most of the hair although I think it's actually just stuck to the glue inside the card.  *Sigh*…the hazards of crafting with a kitty companion!
Thanks for visiting today!  Make sure you check back this week because it's going to be a busy one!  On Monday the second release of The Ton will be open for presale and we'll have a Blog Hop and Bauble giveaway!  Then on Wednesday I have my debut post for the Butterfly Reflections Ink design team and on Thursday I am participating in the Light it Up Blue for Autism Awareness Blog Hop with fabulous sponsors and giveaways!  Whew, and somewhere in there I'm preparing to host a Passover Seder on Friday and Easter Sunday dinner…