Good morning!  Today I'm guest-designing for Pink and Main to share how I use the Planning Work stamp set!  I love how this stamp set pretty much covers every keyword used in terms of blogging and crafting.  And the tiny social media images are so cute!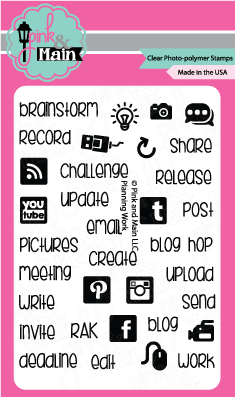 I use this fun printable weekly planner from an Etsy shop for a variety of household lists including my meal planner and music studio notes.  As I've started blogging more frequently I realized I needed a way of planning my upcoming posts and projects so that I wouldn't miss any crafting commitments.  I do keep a regular planner but it's rarely in my craft room so I wanted something that I could keep in plain sight in my craft room at all times.  I update my Erin Condren planner on Sunday afternoons and after my planner is ready for the upcoming week I use this stamp set to update my weekly crafty planner page.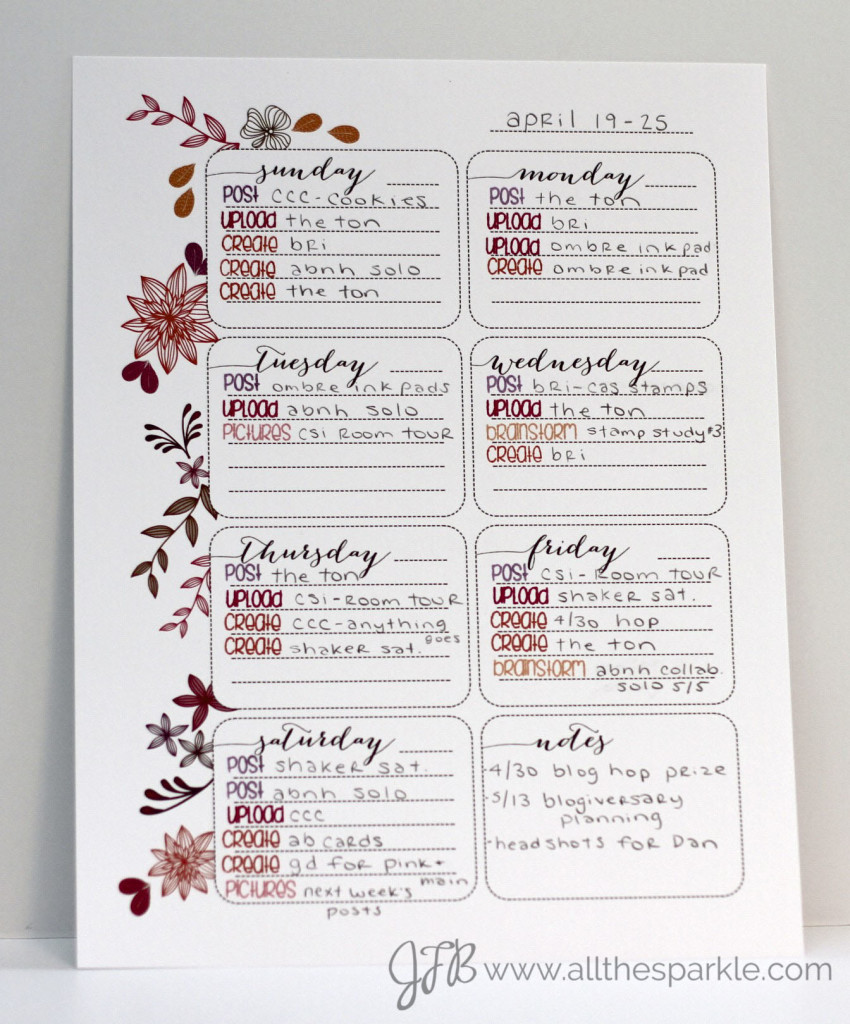 I use inks that match the colors of the printable and use a different color for each word.  Here are a couple closer looks: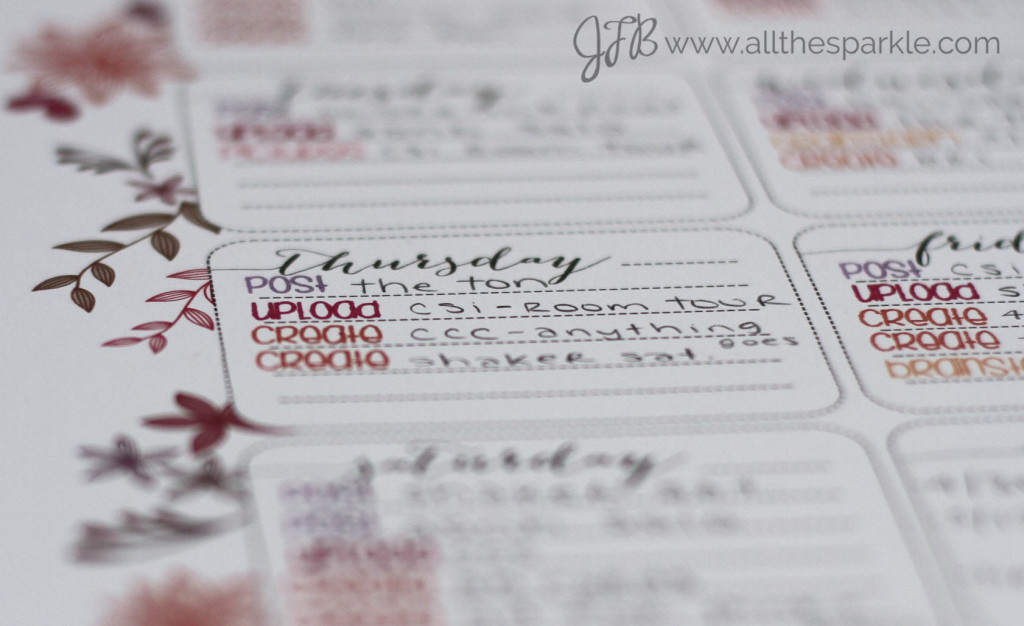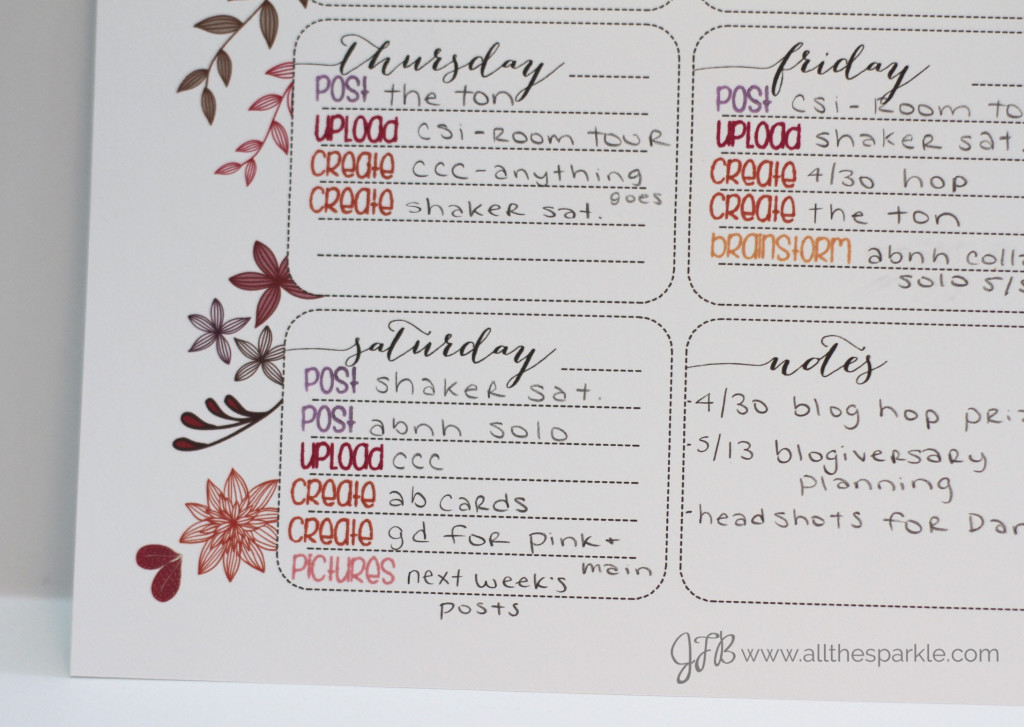 I love the font of the stamps and I especially like how (and this is totally a weird personal issue) the descenders of the y's and g's, etc. don't extend beyond the baseline.  For those of you who craft and blog, this is an awesome stamp set…I can't think of a single crafting term that have been left off of this stamp set.
I keep this page taped to my window in my craft room so I can see it easily.  When I sit down to craft I know exactly what I need to get accomplished and it definitely cuts down on wasted time.  On some days I have 30 minutes or less to work in my craft room and this really makes sure that I get the most out of that time!
Thanks for visiting today and I'd love to hear how/if you organize your blog posts and crafty time! 🙂