The Light It Up Blue Mini-Hop winner is listed at the bottom of this post along with details of a special blogiversary giveaway!  Veronica also announced the rest of the hop winners here!
No card today…just a lot of words! 😉 This week I am super excited to celebrate a year of blogging and sharing cards online!  I have been so fortunate to connect with so many wonderful people and I look forward to seeing what the next year will bring!  Since I was a teenager I've tried online blogging in various forms: Xanga (ha, anyone remember that?), LiveJournal, and Blogger.  I was never successful at sticking with them which makes me even more proud that I've kept it up this year!
Last May I had just signed up for my first Online Card Class and shared three cards based on lessons in the class:
Yikes…
Ha ha…Uh yeah, my style has evolved a little since then and I've also (thankfully) learned how to better use my camera.
But it is fun to see where I've come from in just 365 days!  I'm a bit of an analytics nerd and during the last year I have shared over 200 cards on my blog and gone from one or two occasional visitors (hi mom!) a week to a regular visitor rate of about 125 daily views!
Last summer I was invited to my first design team position with Jessica Lynn Original and even though my term has ended, I will always think very fondly of Jessica for taking a chance on me!
Over the last year I've also had the extreme pleasure of getting to know the amazing ladies on the Christmas Card Challenges, A Blog Named Hero, Craft Storage Ideas, The Ton, and Butterfly Reflections Ink design teams and I am SO incredibly thankful to Alanna, Linda and Lisa, Noelle and Shelley, Effie, and Vanessa for the opportunities!  It has been an amazing experience and I've loved every minute of it!
I also want to take time to thank some of the special ladies I've had the opportunity to connect with over the last year!  I know I won't remember to list everyone but please know that I am so appreciative of all your visits, kind words, support, and friendship!
Many many thanks to Melanie, Ruby, Amy, Virginia, Veronica, Heidi, Kristie, Payel, Bhavana, Gayatri, Mateja, Chitra, Isabel, Michelle, Niki, Emily, Amber, Heather, Sharna, Hazel, Cicily, Sharon, Suzanne, Amanda, Kim, Carol, Donna, Gail, Heather, JoAnn, Margo, Marsha, Monica, Shirley-Anne, Tenia, Jeanette, Justine, Sharon, Vickie, and Mayline.  Also, a very special thanks to Vickey (AKA Sabby Cat) and Celeste for all of the sweet and supportive comments you've left on my blog and IG!
Giveaway
Anyway, all this to say, THANKS SO VERY MUCH for a fabulous year!!  And to celebrate, I want to give someone a $25 gift card to the online crafting store, stamp company, etc. of their choice!  Please leave a comment here to enter and next Friday, May 15th I'll announce the winner!
Also, I held a giveaway last week for the Light It Up Blue Mini-Hop.  The winner will receive 3 couture sequin mixes of their choice from The Ton!  And my winner is commenter #3, Nina-Marie!
All the Sparkle SHOP!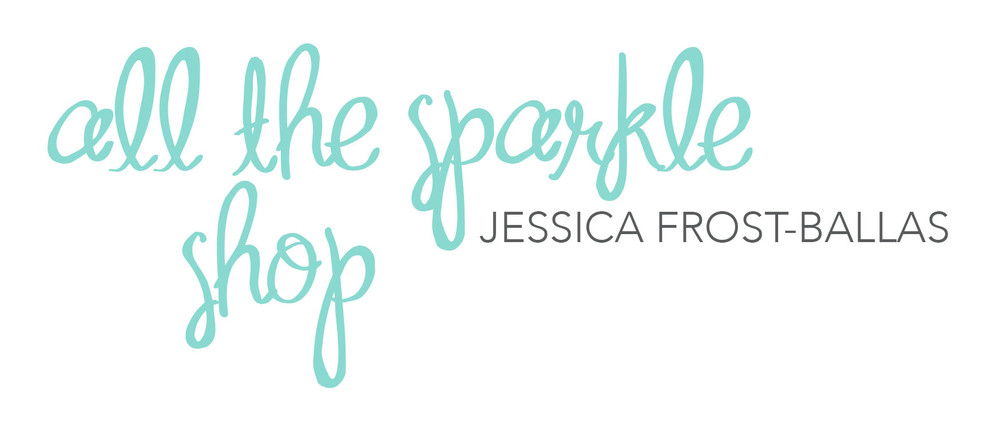 Finally, (and I'm impressed if you made it all the way here) I am proud to announce my new online shop, All the Sparkle Shop!  I've gotten lots of requests from friends and family over the last year to make my cards available for purchase and it's finally up and running!  I think I have everything set up correctly but please bear with me as I get started!  My stock will change weekly and once something is sold, it's gone, so be sure and check back frequently!  I will also be accepting custom orders for single cards or sets so let me know if there's something in particular that you're looking for!  I greatly appreciate all the encouragement and support to get this business started!
Thanks so much for visiting and see you tomorrow for Shaker Saturday!!