If you're looking for my 30 Day Coloring Challenge Week 1 review please scroll down or click here!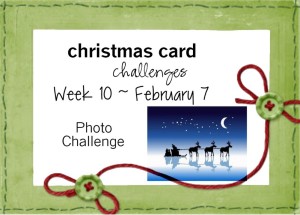 Good afternoon!  I'm back with a fun photo challenge from Christmas Card Challenges!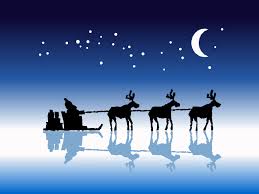 I decided to focus on the reindeer for my card and finally had a chance to play with these adorable reindeer from Mama Elephant!
To create my background I blended chipped sapphire, blueprint sketch, and salty ocean distress ink onto my cardstock and then flicked it with water.  I blotted the water after a few seconds and then repeated the process a few more times allowing the water to sit on the background longer and longer.  After that was done I flicked picket fence distress ink onto the panel, blotted it once, and flicked again to create the effect of a snowy winter night.  I stamped the sentiment and heat-embossed it with white embossing powder.  I die-cut the mountains and snow from grey cardstock and white glitter paper and adhered them to the background.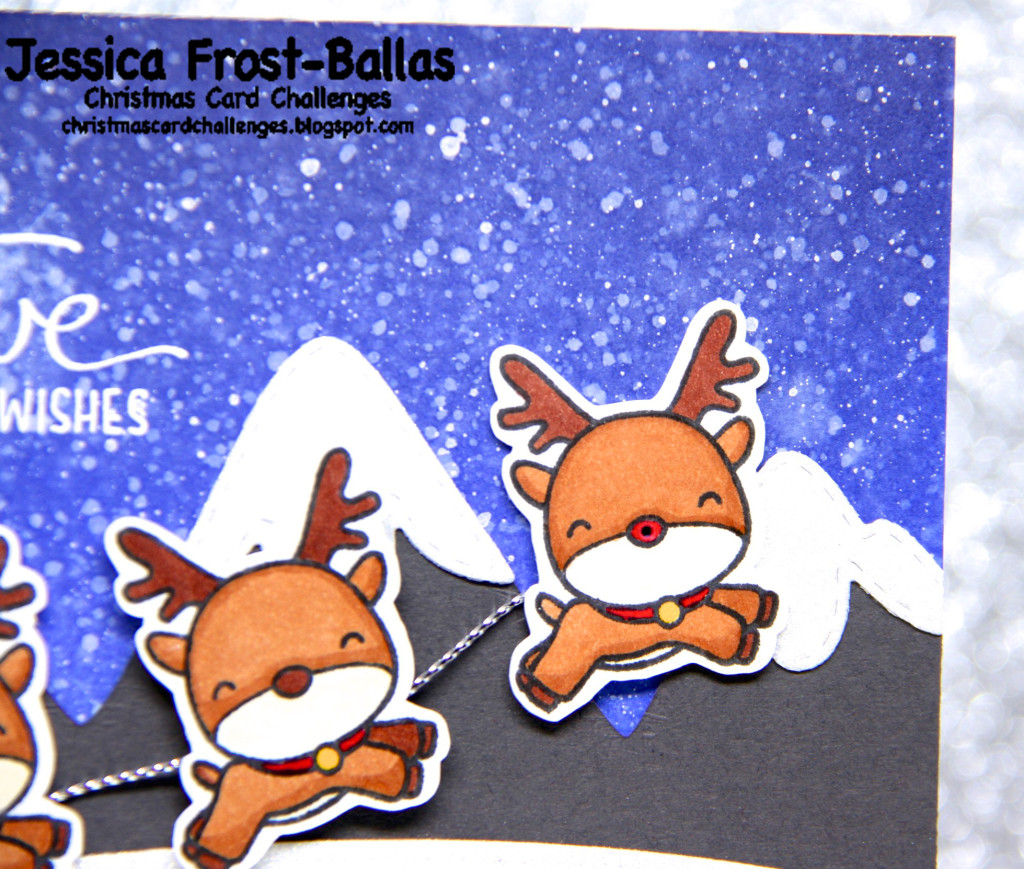 Next I colored and die-cut my reindeer and attached them together with a little bit of silver twine taped to the back of each reindeer.  As I was arranging them on my card front I decided that it needed something else…notice that little circle in the middle of Rudolph's nose? 😉
It lights up!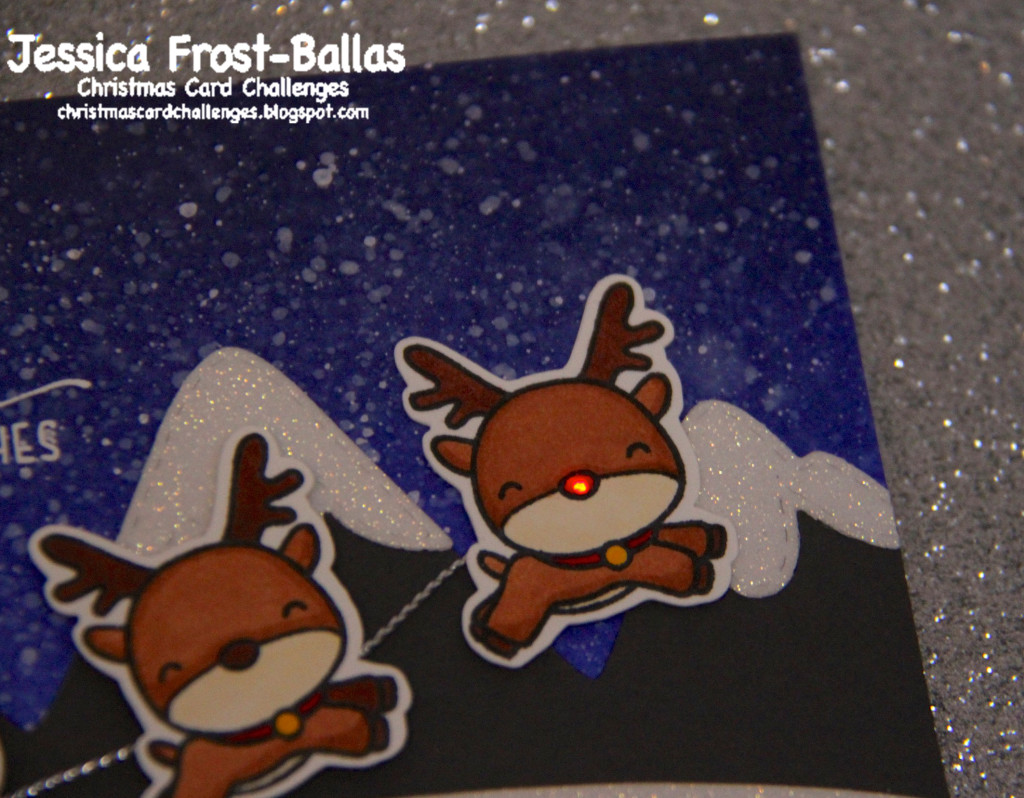 So I decided to break out my Chibitronics LED light kit and create a circuit on my card base.  Then I punched a tiny hole through Rudolph's nose and lined it up over the hole on my background.  When you press on the third reindeer, Rudolph's nose lights up!  When I send this card next Christmas I'll attach a little post-it note to the reindeer that tells them to push the reindeer!  I prefer to not create a permanent circuit so that the battery will last longer.  Here's a quick little video of the finished card!
And now it's your turn to get crafty!  We provide an inspiration palette or photo each week but really, the only rule is that you create a holiday card!  For even more inspiration, check out what the rest of the Christmas Card Challenges design team has created!
Thanks so much for visiting and have a fabulous day!