If you're looking for my card for Christmas Card Challenges please scroll down or click here!  If you're looking for my 30 Day Coloring Challenge Week 1 review please click here!
Good evening!  If you're not off watching the Super Bowl I hope you'll head over to A Blog Named Hero and check out my sparkly trio of Valentine's Day cards!  Here's a sneak peek: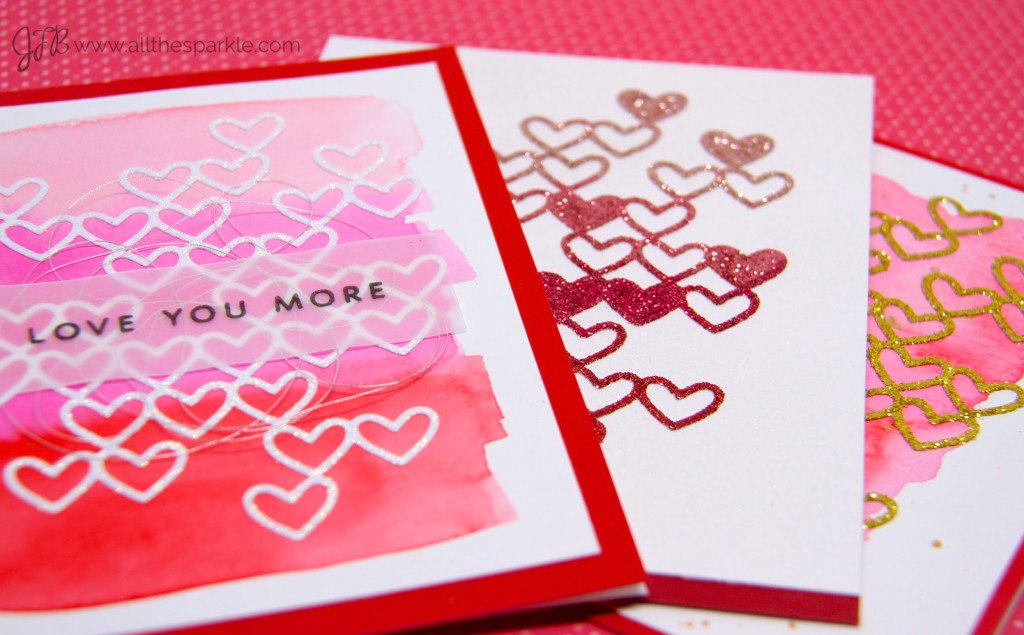 Have a wonderful evening and thanks for stopping by!
I'm also entering these cards in the Simon Says Stamp Flickr Challenge #38 Lots of Love!