Hi and welcome to another Christmas Card Challenge!  This week we've got a fun (and yummy) inspiration photo for you!
Here's my card: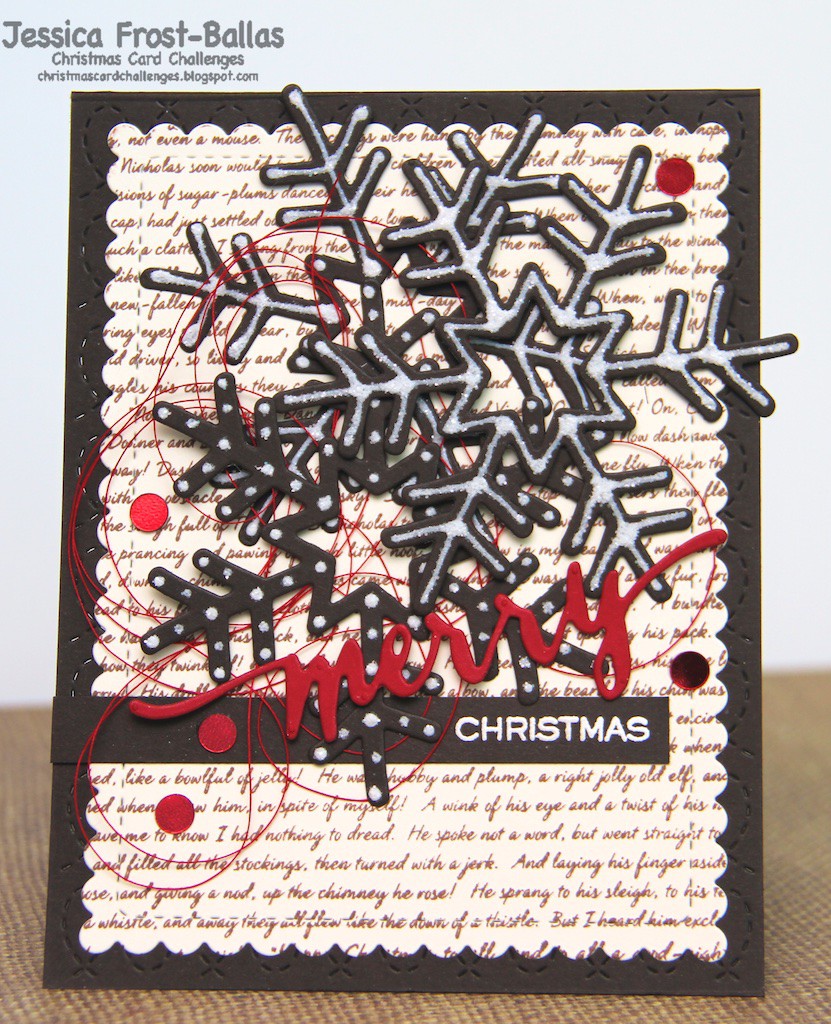 I think this might just take the award for busiest card I've ever made…it really didn't start off that way but it kinda snowballed.  Leaving off the background stamp probably would have helped but I really like that stamp…*sigh*…
Anyway, as I started making this card I realized that I desperately need some light brown (but not kraft) cardstock.  I had to make do with this Dark Chocolate cardstock from Simon Says Stamp so my cookies are rather burnt-looking.  I loved the icing in the inspiration photo so I used my white Pico Embellisher to add icing to the snowflake die cuts and then I sprinkled them with Distress Rock Candy glitter.  My cat was in destructor mode so I had to set the snowflakes up on a shelf while I worked on the rest of the card.  I think if the snowflakes had been in front of me the entire time I might have foreseen the impending craziness and toned it down a bit.  Oh well…you win some, you lose some! 😉
I actually like many aspects of this card and when I get lighter cardstock I think I may try to recreate it a little differently (and redeem myself).  But for today, this is my slightly overzealous Christmas card…ha.
I hope you'll play along this week and make sure to visit our talented design team for more inspiration!