Good morning!  Thanks for stopping by for Shaker Saturday!  Today's card was heavily inspired by the "snow" outside my window today.  All of the trees are in full-bloom around here and with the breeze this afternoon, there was a constant flurry of petals past my window.
I took this photo of our dwarf peach tree this afternoon and it had half the flowers it had this morning…it's sad that they don't last longer but if that means peaches sooner, I'll get over it! 😉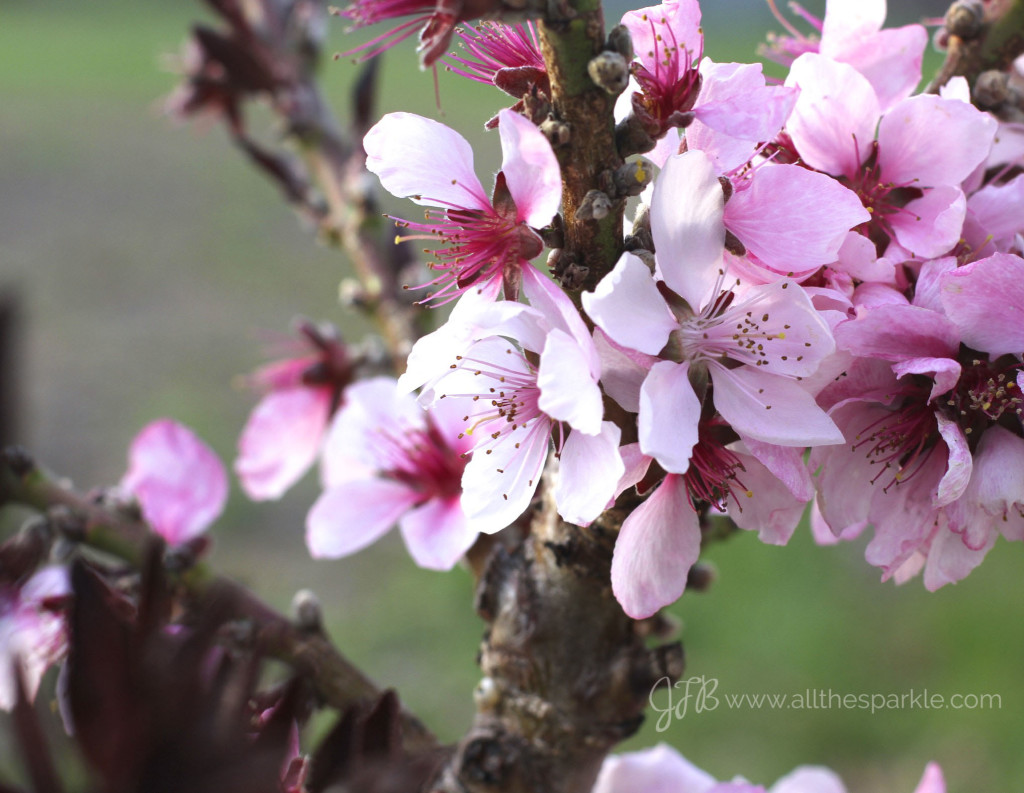 Anyway, I've made lots of snow shaker cards but I've got gorgeous pink sequins from The Ton and I thought they'd make beautiful flower petals!  Here's what I came up!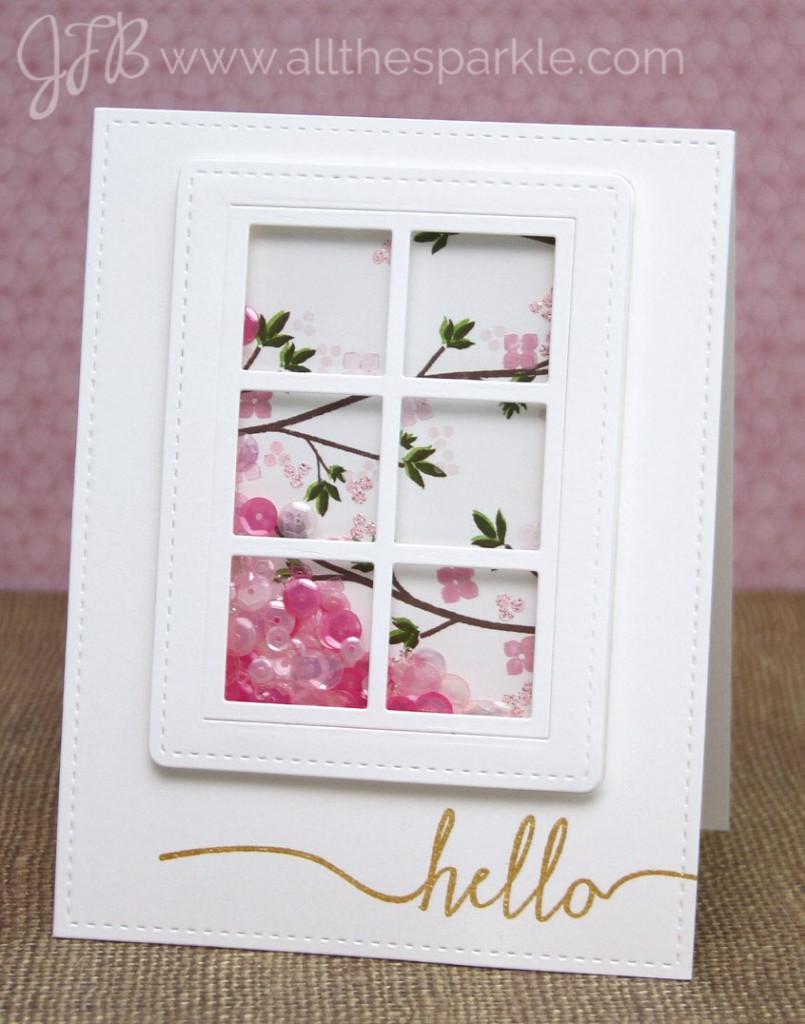 Lots of Papertrey Ink, Mama Elephant, and The Ton love in this shaker….I started off by stamping the branch from the Papertrey Ink Out on a Limb stamp set three times with Color Theory Doc Brown ink.  Then I stamped the leaves with Forest Moss distress ink and then offset stamped them again with Mama Elephant Mojito pigment ink.  I stamped the round flowers with Mama Elephant Blush pigment ink and heat-embossed them with Wow Vintage Romance embossing powder.  Then I stamped the larger flowers with Mama Elephant Piggy Bank pigment ink and used multiple stampings from the same inking to get lighter flowers.
I die-cut the window with the Mama Elephant Peek a Frame dies and adhered acetate to the back of the window.  I filled the shaker with clear seed beads and the following sequins from The Ton: My Tutu, Pixie Pink Sparkling Clear, Stand In Pink Sparkling Clear, Sittin' Pretty, Sugar Daddy Sparkling Clear, and Fairy Pink Sparkling Clear!
I think the mix of stamped flower shapes as well as the various shades and sizes of sequins and the seed beads really gives it the look of flower petals outside the window.  Ha, or at least that's what I see, so that's my story and I'm sticking to it! 😉
To finish the card I stamped the sentiment from the PTI Swoosh set with Golden Glitz Delicata ink and then heat-embossed it with Wow Gold Pearl embossing powder.  I mounted the shaker to a panel cut with the largest die from the Peek a Frame set and then adhered that panel to an A2 top-folding card.  The window can be "opened" for a better view of the branches but I kinda like the view through the various panes!
Thanks for visiting!  I hope you have a wonderful weekend!