Well our Valentine's Day is going to be a little different this year…tonight I'll be playing harp for the McLean Orchestra's "Spark of Love" concert!  We're performing Liszt's "Les Preludes," Korngold's "Concerto for Violin," Dvorak's "The Wood Dove," and Berlioz's "Beatrice and Benedict Overture"!  My parents are also coming up for the concert so after the morning dress rehearsal we'll do a little shopping around Tyson's Galleria and a nice dinner out followed by the concert!  I'm hoping Steve will be feeling better but unfortunately he's been a little under the weather so he may have to stay home…boo. 🙁
Anyway, here's a fun, sparkly Valentine's Day shaker card: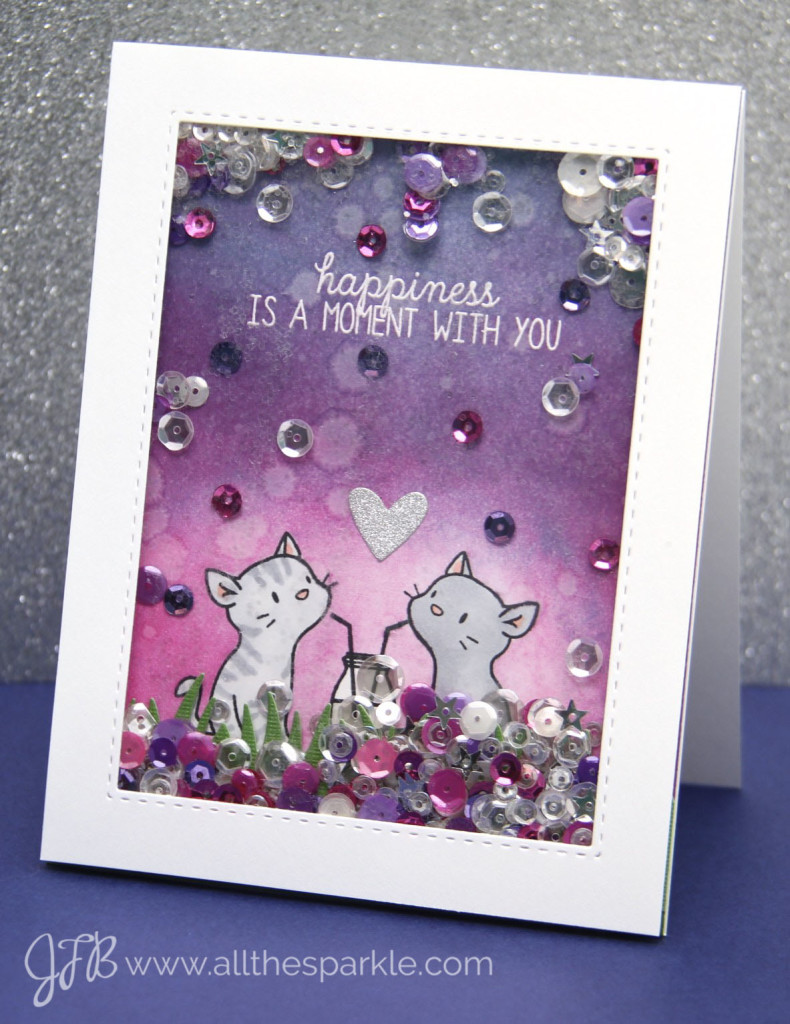 So yeah, I originally planned this out as a Valentine's Day card for my husband.  I was thinking cats, cute sentiment…but then it got really pink…and sparkly…and I realized I'd need to do something a little different for him.  😉 Unfortunately, I also made the mistake of filling the card with WAY too many sequins.  When all the sequins are at the bottom of the card you almost lose the cats entirely!  Oops.  Well, I guess there are worse things than being buried under sparkly sequins!
I'm entering this in Virginia's View Challenge #12: Shaker Cards, the Simon Says Stamp Monday Challenge: Red and Pink, the Simon Says Stamp Wednesday Challenge: All Creatures Great and Small, and the Simon Says Stamp Flickr Challenge #12: So Sparkly!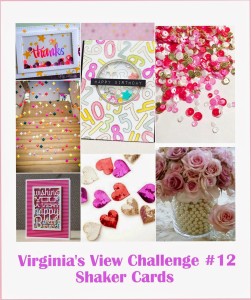 Thanks for visiting and I hope your day is filled with the ones you love!