Good morning and Happy New Year's Eve eve! 😉  Today I'm sharing a card featuring stand-alone dies with Colorburst powders and Stick-It adhesive!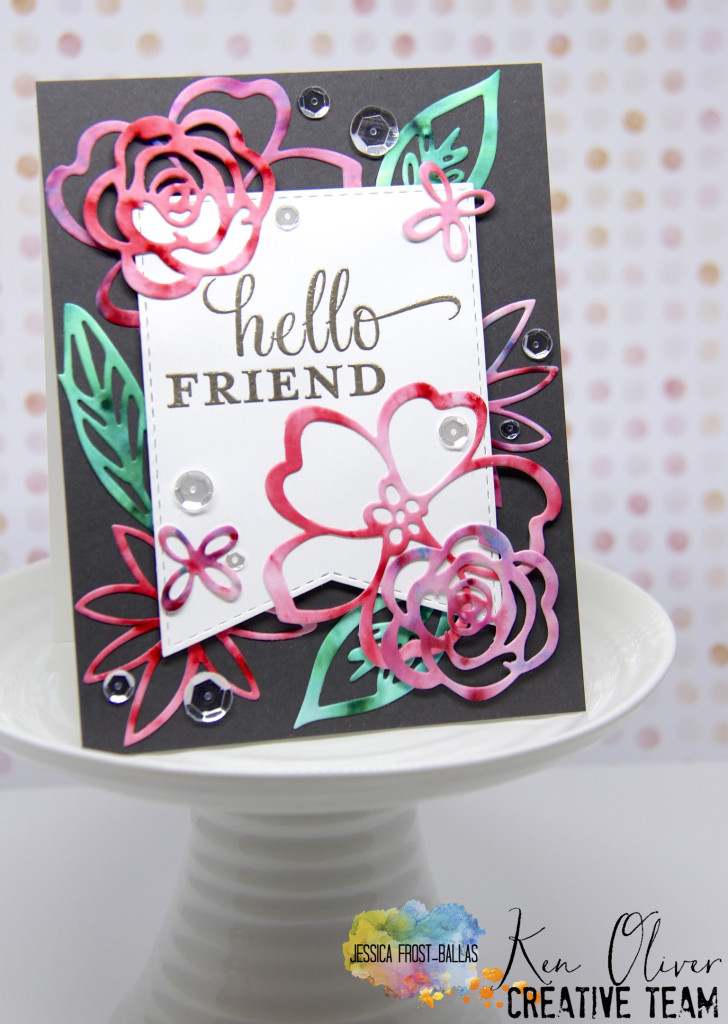 I started by spraying a large piece of watercolor paper with water.  While it was still wet I sprinkled Merlot, Alizarin Crimson, and Pthalo Green Colorburst powders onto the paper trying to keep them in separate areas of the paper.  I let them dry naturally and didn't blend or smooth them out in any way.  Once the paper was totally dry I applied a sheet of Stick-It adhesive to the back of the watercolor paper and used it to die-cut the Wild Garden flowers and leaves from Ellen Hutson.  I stamped and heat-embossed the sentiment from Papertrey Ink on a large fishtail banner and then arranged the die-cuts around the banner.  Once I was happy with the placement I removed the release paper from the Stick-It and permanently adhered some of the flowers to the grey cardstock base.  I attached the fishtail banner with foam mounting tape and then arranged and adhered the rest of the flowers to the banner.  I used foam mounting tape to adhere the flowers that hung off the edge of the banner to the grey cardstock base.  Finally I finished the card with a sprinkling of sparkling clear sequins.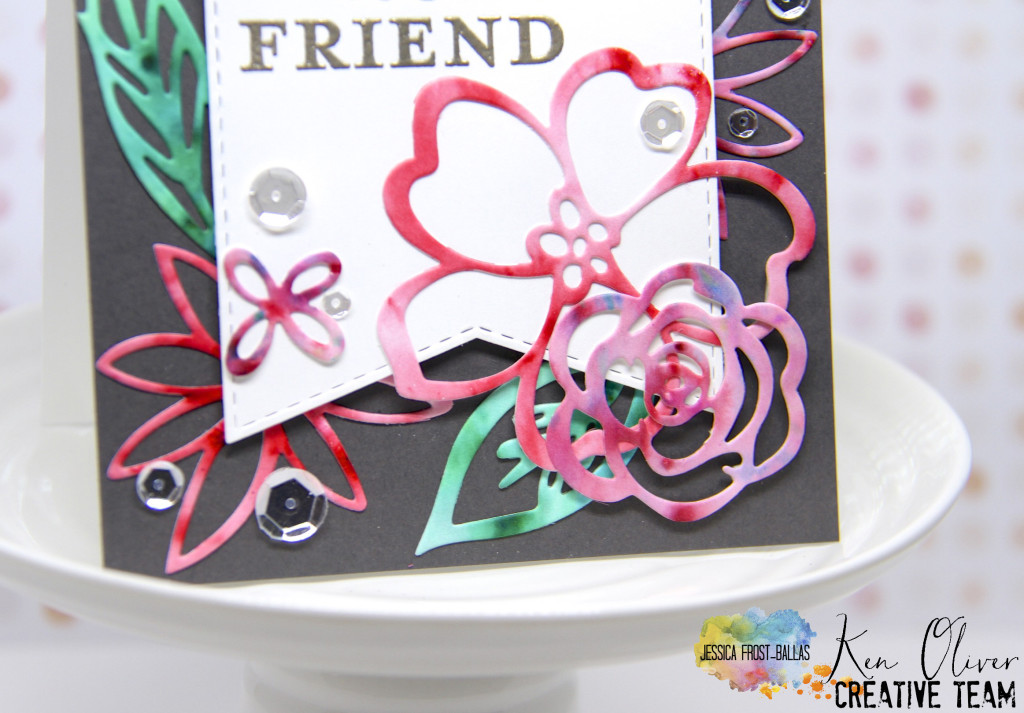 Since the weather around here currently feels more like spring than winter I thought this card was particularly appropriate! 😉  Thanks so much for visiting and check back tomorrow for a special year in review post and giveaway!!  Have a fantastic day!