If you're looking for my post for The Ton please scroll down or click here!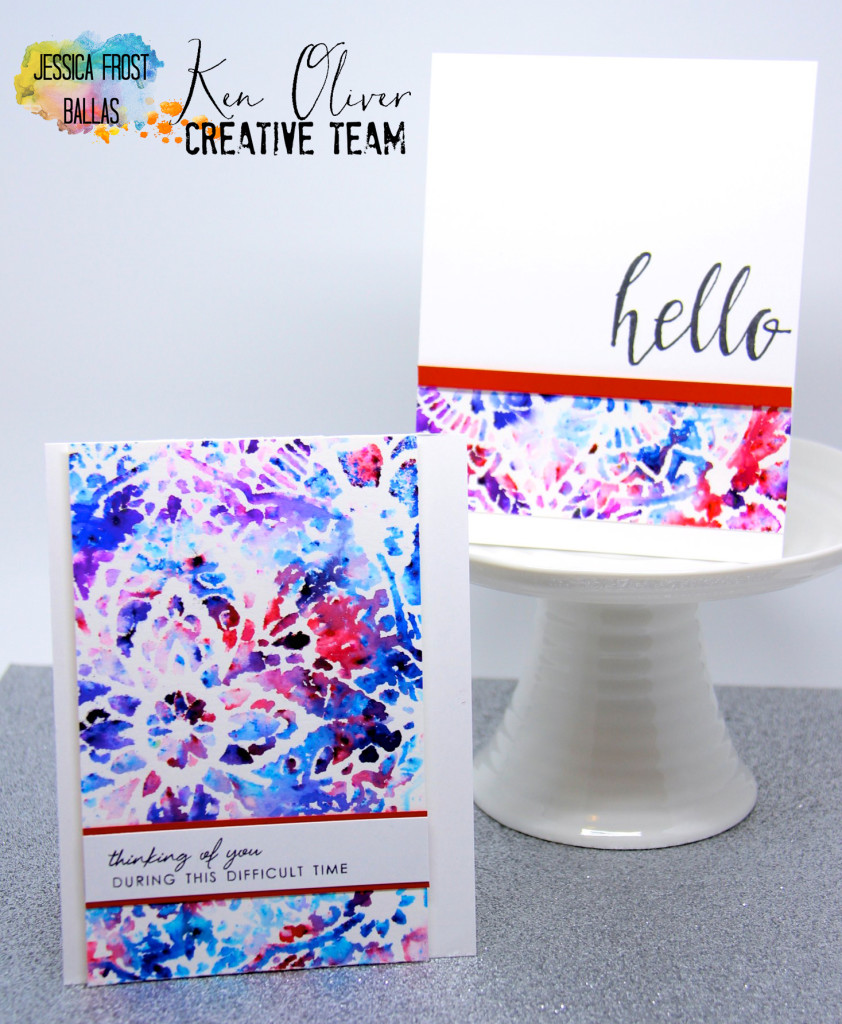 So I don't know about you but I obsessively watched all the videos that people posted from CHA last month (someday I'll get to go!) and drooled over new products and techniques!  One video that caught my attention was a scope from Ken Oliver that shared a stenciling technique using color burst powders.  I did something similar a few months ago but had forgotten how much I liked the technique and his video inspired me to do it again!
I started off by taping the Hero Arts Glorious Petal stencil over a piece of watercolor paper and then sprinkled Alizarin Crimson, Merlot, Indigo, and Ultramarine Blue colorburst powders over the paper.  I decided not to try to assign color to specific parts of the stencil and let it be a random design.  I spritzed the paper lightly with water and let it soak for a few seconds before blotting it with a paper towel.  I let it air dry and then repeated the process until I was happy with each color.  I removed the stencil and let it dry completely.
Once it was dry I trimmed down the piece so that I could offset it on my card base.  I added a sentiment from an Altenew set and matted it with red cardstock.  I love the way the pattern almost looks like stained glass and thought it was particularly appropriate for a sympathy card.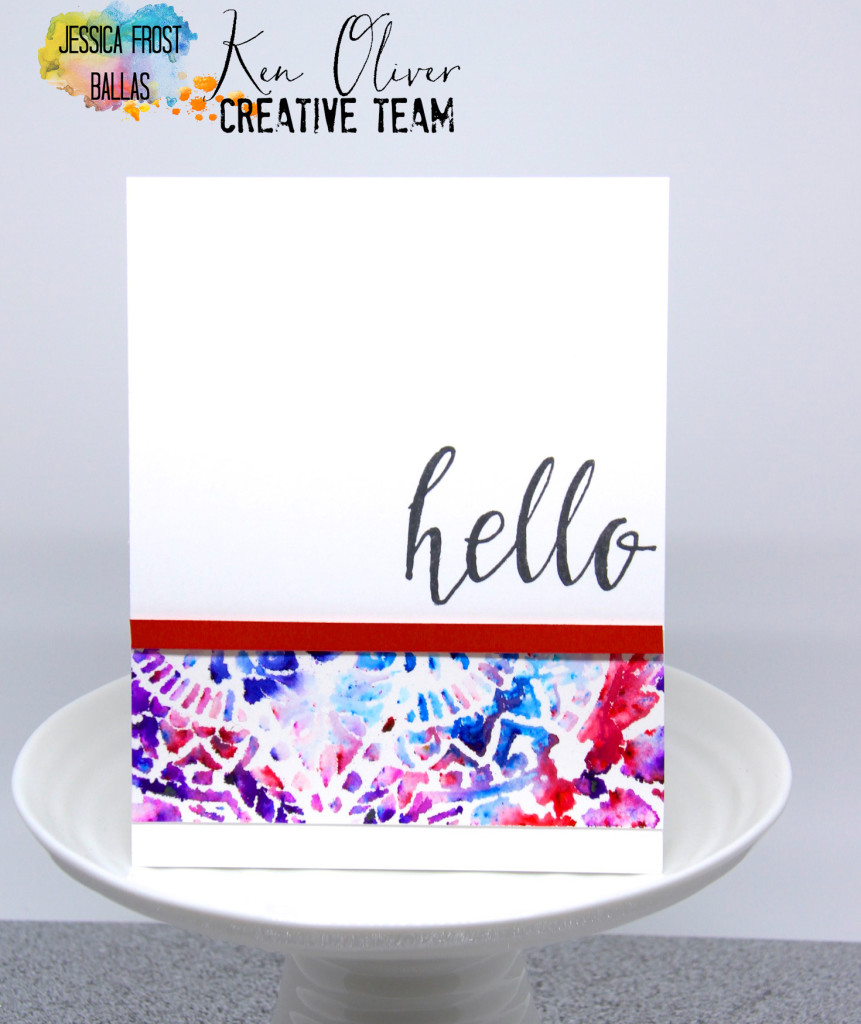 I was getting ready to throw out the leftover scrap of watercolor paper until I realized that it could be used to make a second card.  I trimmed it down to use for a horizontal design and added a sentiment from Altenew.  After looking at it for awhile I decided to add a strip of red cardstock for visual interest and to help the red shades pop!  I really love how the colorburst powders blend to create beautiful colors in various light and dark shades.  I'm still waiting for the new line of colors in the colorburst series and I can't wait to try this technique with some of the metallic bursts! 😉
Thanks so much for visiting and have a great day!