Good morning!  If you're looking for my crafty destash sale please scroll down or click here!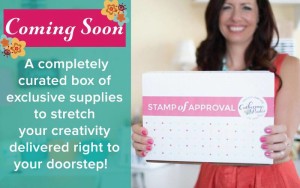 A few weeks ago Catherine Pooler messaged me about a secret project she was working on…and she wanted to know if I was interested in helping with its release!  When Catherine explained the concept behind the Stamp of Approval boxes I thought it was genius and I was absolutely thrilled to be asked to participate!  So, after several weeks of hush hush excitement I'm finally able to share some of my creations using the Stamp of Approval supplies!  Today I'll be sharing a few cards that I created and I'll be back on Wednesday as part of a blog hop celebrating the Stamp of Approval release!  The design team line-up for this box is spectacular and I know you'll love all the beautiful projects!  For even more sneak peeks visit Catherine and Dream Team Design Team member Alison!
For my card I used a stamp set designed by CAS-ual Friday Stamps and a stencil by Winnie and Walter.  Catherine had a hand in all of the designs in the box and you can really see her personality shining through each product!  The items in the box are brand new products that you will not be able to purchase individually for several months (and when you are able to purchase them all…you'll be spending a bit more money than if you just get the box now!) 🙂
And in case there's any confusion, this isn't a subscription kit.  These are limited supply quarterly boxes that are gone once they're sold out!  Purchasing a box doesn't subscribe you to future boxes.  Each Stamp of Approval box will have a theme and while you'll be able to get a fairly good idea of what's in the box by looking at the design team's creations you won't know for sure exactly what's in the box until it arrives on your doorstep!
The theme of this first box is Friendship and the stamp sets in the box are perfect for the theme!  This week I'll be showing you how to create cards using supplies from the box.  For the rest of the month I'll be guest-designing over at StampNation and showing you how to use the supplies from the box with supplies you might already own!  Exciting, right?!  Make sure to head here so you can get on the waitlist so that you are the first to be notified when the box goes on sale!  So here we go!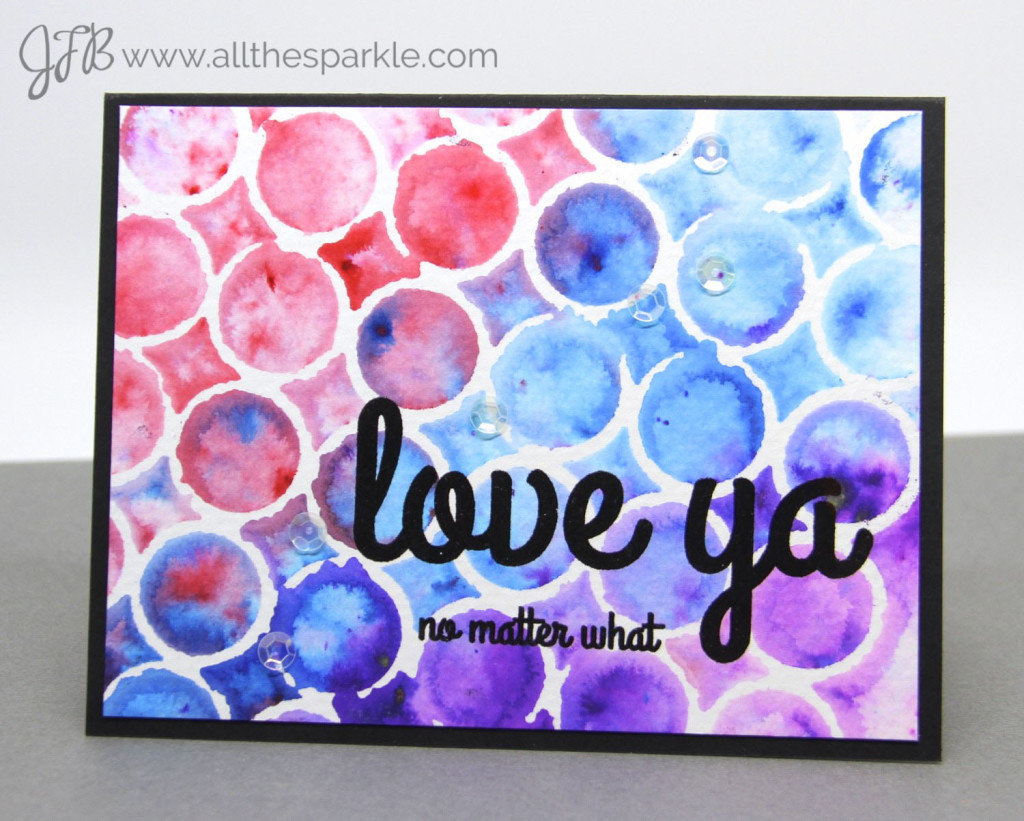 I created three cards using my Color Burst powders and supplies from the Stamp of Approval box!  I filmed a video showing up I made the cards…however, before I link to the video I need to apologize for 2 things: one, I am truly sorry for the number of times I say "go ahead" and two, I am sorry for the creative editing.  First, I am not sure why but it appears that "go ahead" is my comfort phrase…I'm really going to work on eliminating that from my vocabulary!  And two, I was dog-sitting last week and we had a landscaper working in the backyard who made just enough noise that every 2 or 3 minutes one dog would bark and then all three would be barking.  So there's some interesting cutting and pasting going in throughout the video…however, I think the process is pretty clear!
So here are my other two cards…I experimented with the amount of water/powder I used as well as different colors: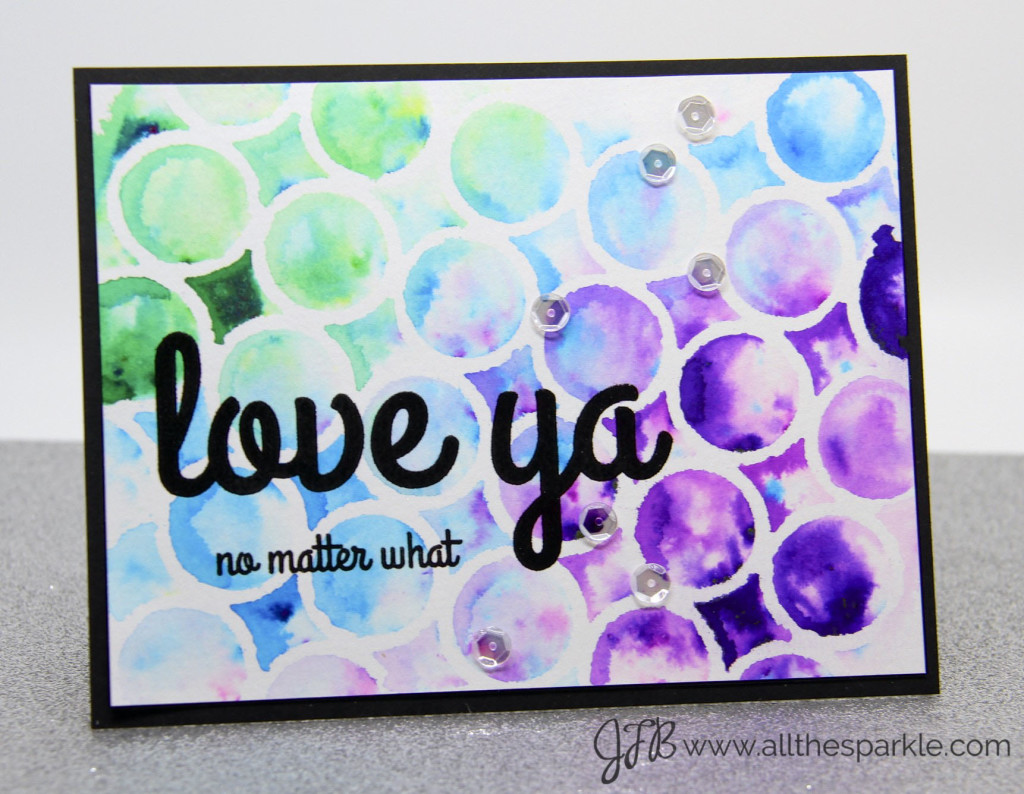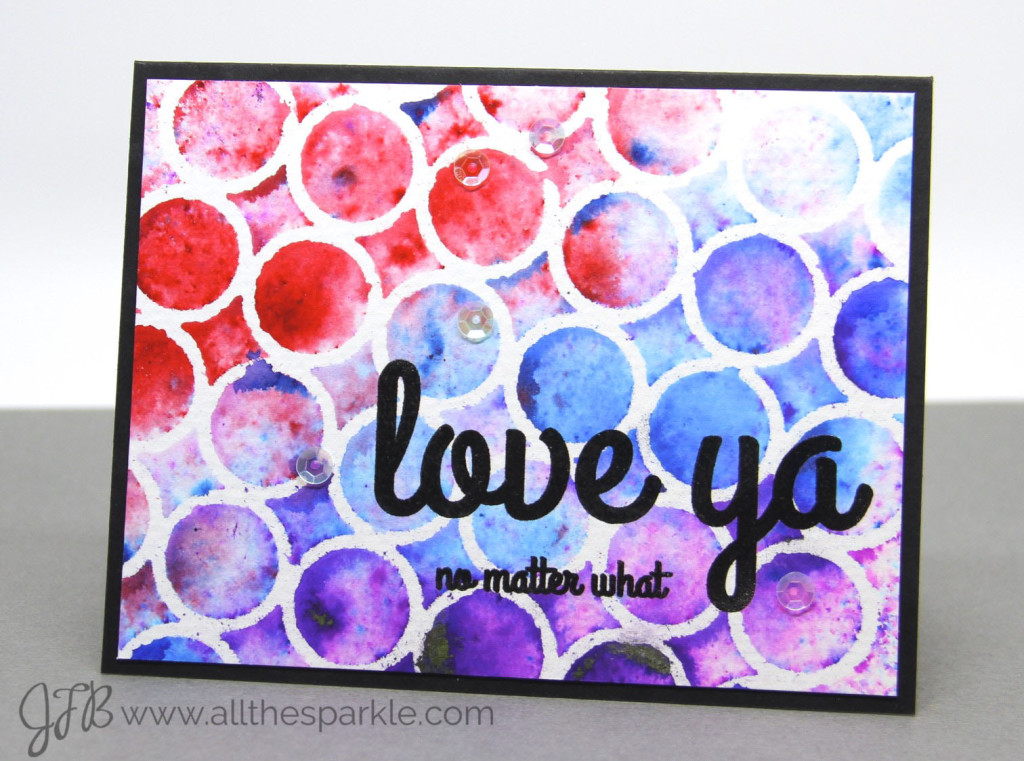 I love how the color pooled in the stenciled circles in so many different patterns.  The top two cards are definitely softer looks with a lot more blending while the bottom card seems to have more dimension with all of the variations in color!  And that sentiment is perfect!  It really pops on the card and I love the style of the font!  So with only two items out of the box you could easily create several sets of cards with different sentiments, layouts, and color schemes!  There are endless creative possibilities for the Stamp of Approval box.  I LOVE mine and I know you will too!
Thanks so much for visiting and I hope to see you back on Wednesday for our release hop!