Good morning!  For my crafty destash sale please click here!  I've added a few things and removed what has already been purchased for easier viewing!  All orders placed before today have already shipped!
And I've got some winners to announce (sorry for the delay)!! 🙂  Random.org chose Laurie D. Gregorio as the winner of the Chibitronics starter set!  Congrats!!  Laurie, please contact me via the menu at the top of my blog and I'll get that out to you ASAP!  

Also, my IG 700 follower giveaway winner has been posted and due to all the recent IG love(!) I just posted my 800 follower giveaway!!  Check it out at @JessicaAFrost!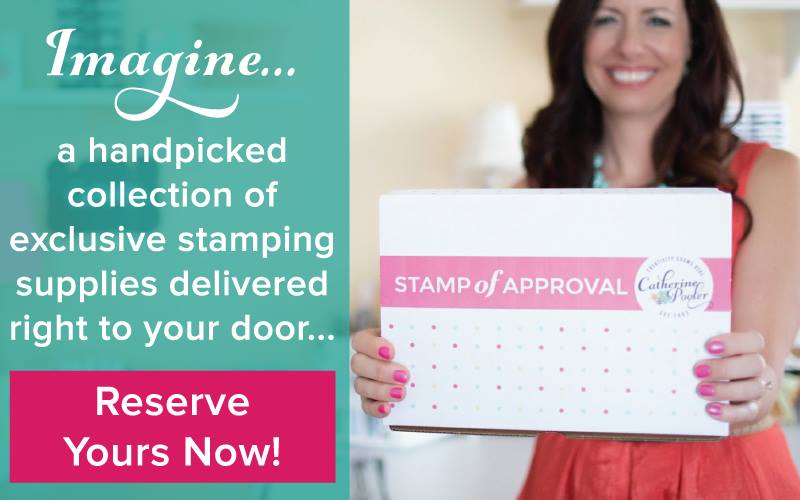 And now, what you've all been waiting for: the Stamp of Approval Blog Hop and a chance to win a box of your very own!
First off, thanks so much to Catherine for inviting me to join in all of the fun!  I am incredibly honored to be working alongside such fabulous designers!!
In case you missed it, Stamp of Approval is a brand new venture by the fabulous Catherine Pooler!  It is a carefully selected collection of crafty items that were designed or inspired by Catherine.  This is definitely her baby and she's been involved with all of the items in the box every step of the way!
Stamp of Approval is not a kit and there is no subscription involved.  They will be released quarterly and you choose whether or not you're interested in that quarter's box.  Each item is a brand new release and while you will eventually be able to purchase them individually, the box is the not only the best value, but also the only way to get these items until 2016!!
Seriously though, the products are AMAZING!  You'll see sneaks of everything along the hop and I know you're going to want a box of your own!  Not only do they work fabulously together but they'll also work incredibly well with supplies you already own.  Supplies are limited so make sure you visit Stamp of Approval to get on the waitlist to be notified when the boxes are available for purchase (and *cough cough wink wink* it's happening SOON!)!  You'll also want to make sure and comment on this post (and the rest of the stops on the hop) for a chance to win a box!!
You can see my first Stamp of Approval cards here!  For today I created two cards…one is specifically for the blog hop and the other was designed with this month's StampNation challenge in mind!  I am guest-designing for the August StampNation challenges and wanted to show off the box in my challenge creations! 😉
Here's my first card: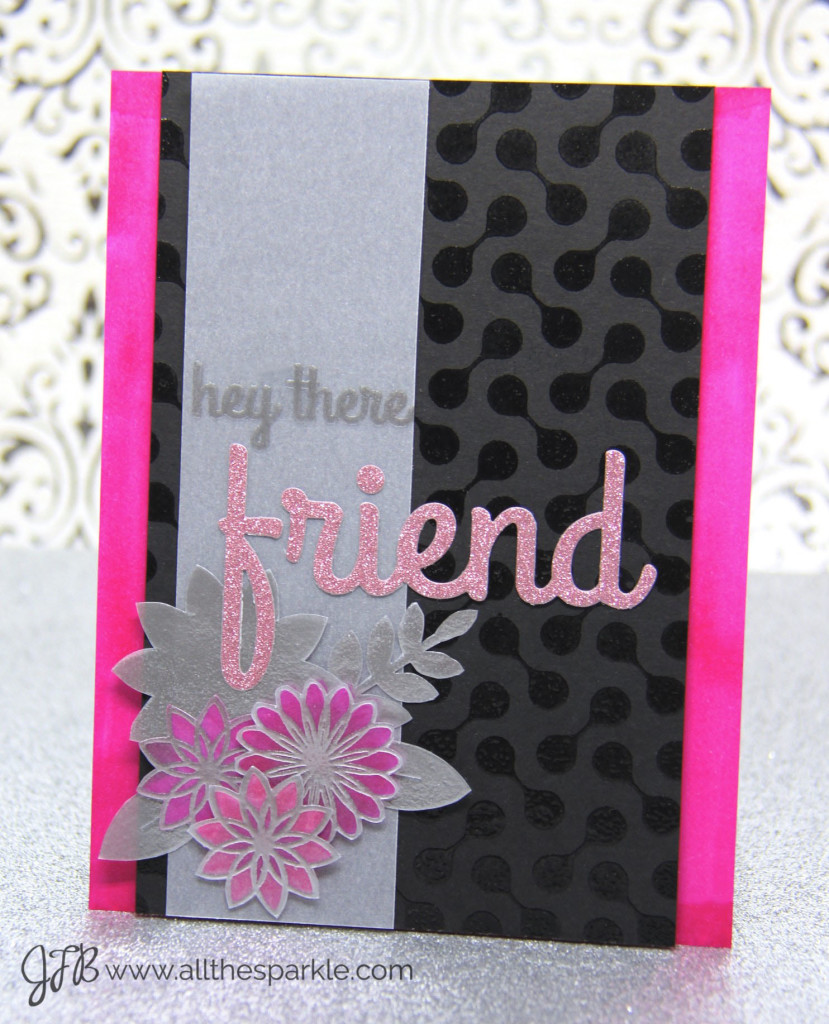 To create this card I stamped and heat-embossed flowers from one of the stamp sets onto vellum with silver embossing powder.  Then I turned the vellum over and colored in the flowers with copic markers.  I fussy cut each flowers and layered them together on a strip of vellum.  Once I arranged the flowers I stamped the sentiment onto the vellum strip and heat-embossed it with silver embossing powder.  Then I stamped and heat-embossed the background stamp with clear embossing powder on black cardstock.  I trimmed the background panel and mounted it onto a piece of white cardstock that I colored with one of the copic markers I used for the flowers.  Finally I attached the vellum strip and the flowers to the black panel and added a word die-cut from pink glitter paper to complete the sentiment!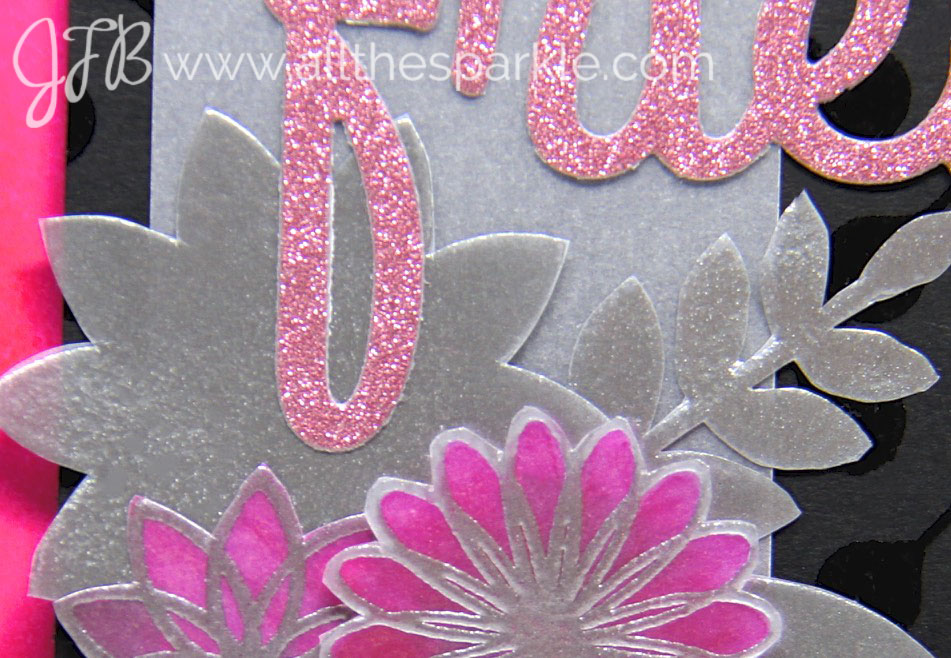 The second card was created for the first August StampNation challenge!  The theme was Friends and the Stamp of Approval box contains items that were perfect for the challenge! Here's my card: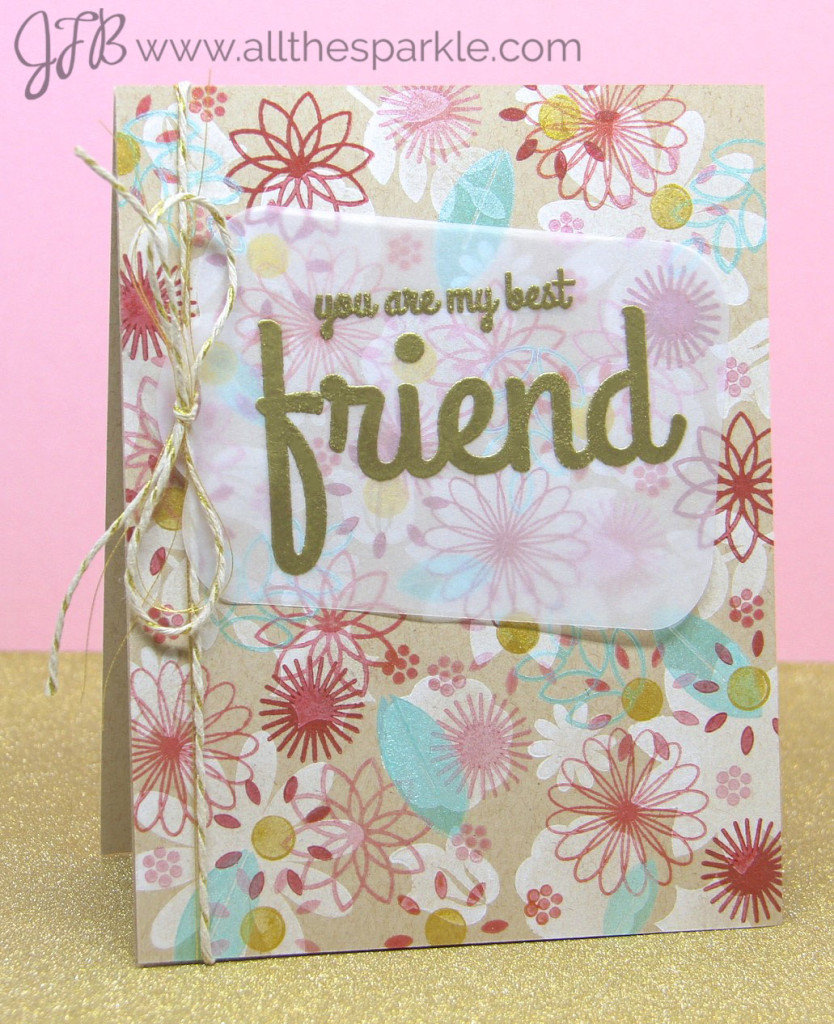 I used the same stamp set as my first card but in a very different way! 🙂  For this card I started off by stamping the large outline flowers in white pigment ink on kraft cardstock.  I heat-set the pigment ink so it wouldn't smear.  Next I stamped the outline flowers and solid leaves in various Memento Brilliance inks and Golden Glitz Delicata ink.  I deliberately overlapped the stamps and I really like the bright and colorful effect.  Once the stamping was done I let the card dry overnight.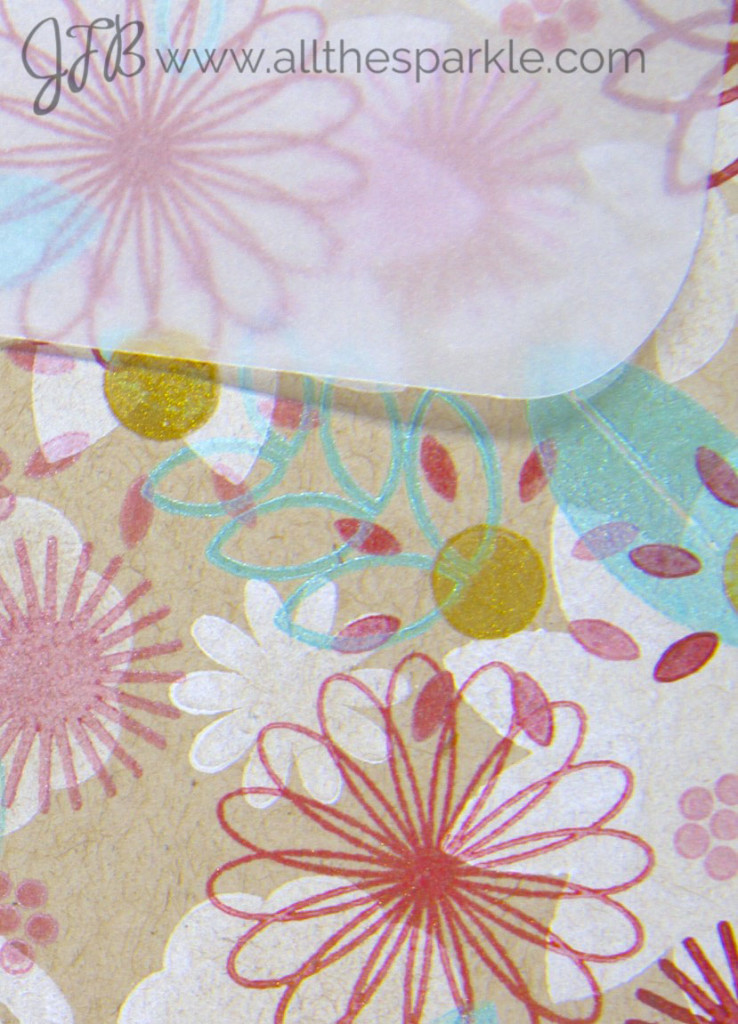 Next I used one of the tag dies from the kit to create the sentiment.  I cut the tag from vellum and heat-embossed the sentiment in gold.  Then I used gold metallic thread and twine to tie the tag onto the card.  I also placed a few glue dots under the sentiment so that it would stay in place on the front of my card!
So one main stamp set, two very different looks!  I love both of them but I'm really partial to the kraft card…I just love that wild unkempt garden look! 😉
GIVEAWAY
So…this is a HUGE giveaway!  One lucky commenter will win their very own Stamp of Approval box!  Comment on every stop on the hop for more chances to win!  Comments will close on Friday at noon EST and the winner will be announced on Catherine's blog!  Remember, supplies are limited…if you want a box, don't hesitate!  If you win and have already purchased a box your payment will be refunded!  So get hopping but don't forget to head here and sign up to get on the waitlist.  I promise, the wait is almost over! 😉
Blog Hop Order:
Thanks so much for visiting and have a wonderful day!