Good morning!  I have a card and video to share for the current My Favorite Things Sketch Challenge #281.  My card is a little bit of a stretch on the sketch but hopefully you can see how it inspired my card!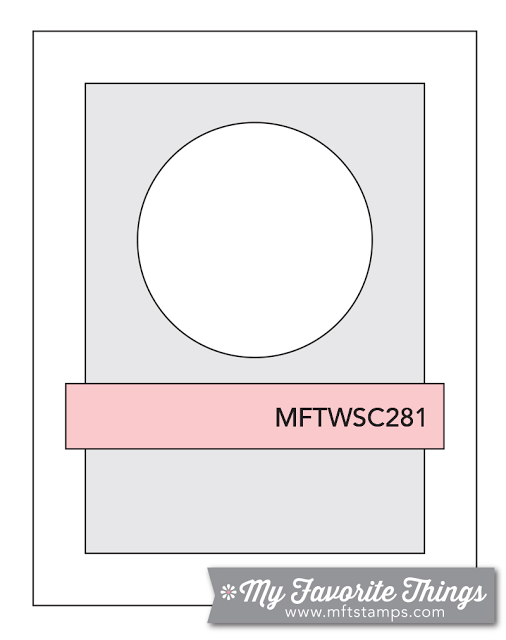 And this is my card: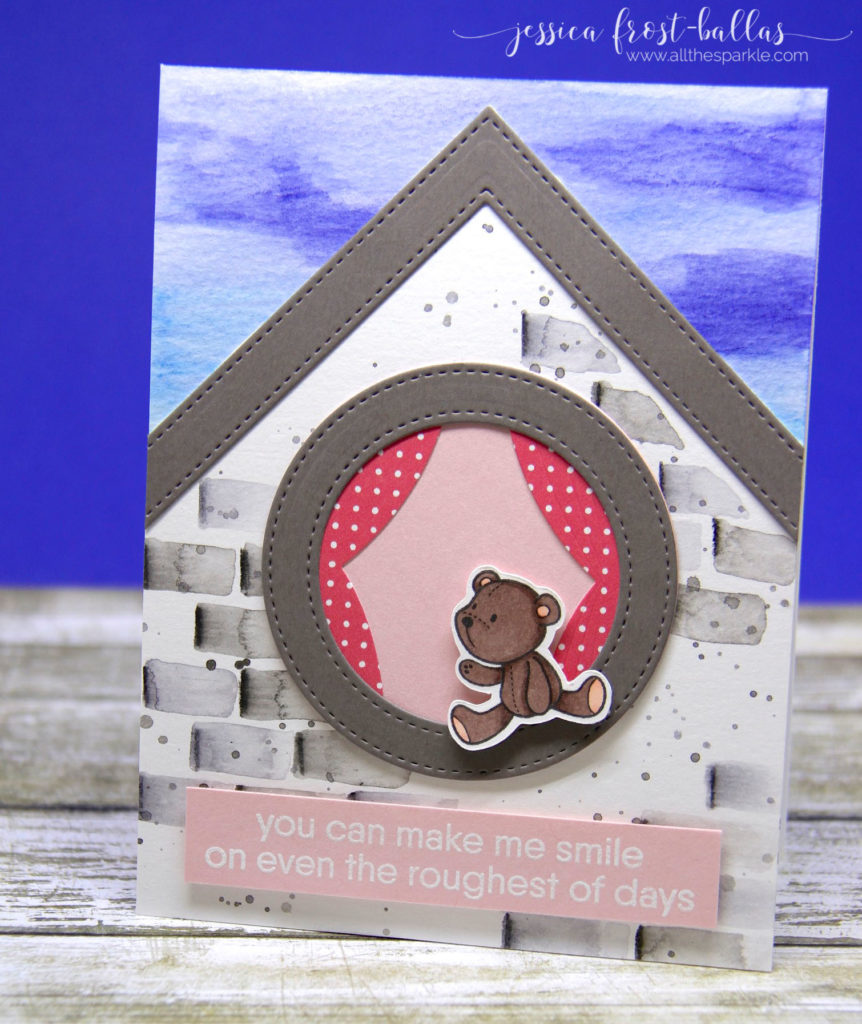 Generally I don't have stories behind my cards but this one is a little different.  When I saw the Snuggle Bunnies stamp set I fell hard for that adorable teddy bear.  I loved school but second grade was a really rough year for me.  I moved to a new school (and new country!) midway through the year, I wore glasses, I was smart (ie "nerdy"), and I was adopted…I was the perfect target for a couple of bullies.  So, needless to say, I wasn't a huge fan of going to school and was relieved to get home everyday.  Every morning I used to put my stuffed animals in my bedroom window when I left so that I'd see them when I was coming home. I used to imagine that they were waiting for me.  Sad I know…but when I saw that cute bear in the stamp set it brought back that memory and I decided to try and recreate it in a card.
I also decided to try using my Inktense watercolor pencils for the first time.  I've owned them for several months but have been pretty intimidated by them so they just sat in a drawer.  I have a long way to go with them but it was fun to try something new!
I stamped the bear with copic-friendly caviar ink from The Ton several times on a piece of Neenah Solar White cardstock before coloring him with copics.  Then I used my ScanNCut to cut him out with a small border.  I wanted to create the side of my house on the card so I used several dies to create parts of my house. I used the stitched circle dies for a window frame and cut a large circle for the inside wall paint. I used the stitched square dies to create a roof line and I also cut curtains from pink polka dot patterned paper using the new My Favorite Things Classic Window dies.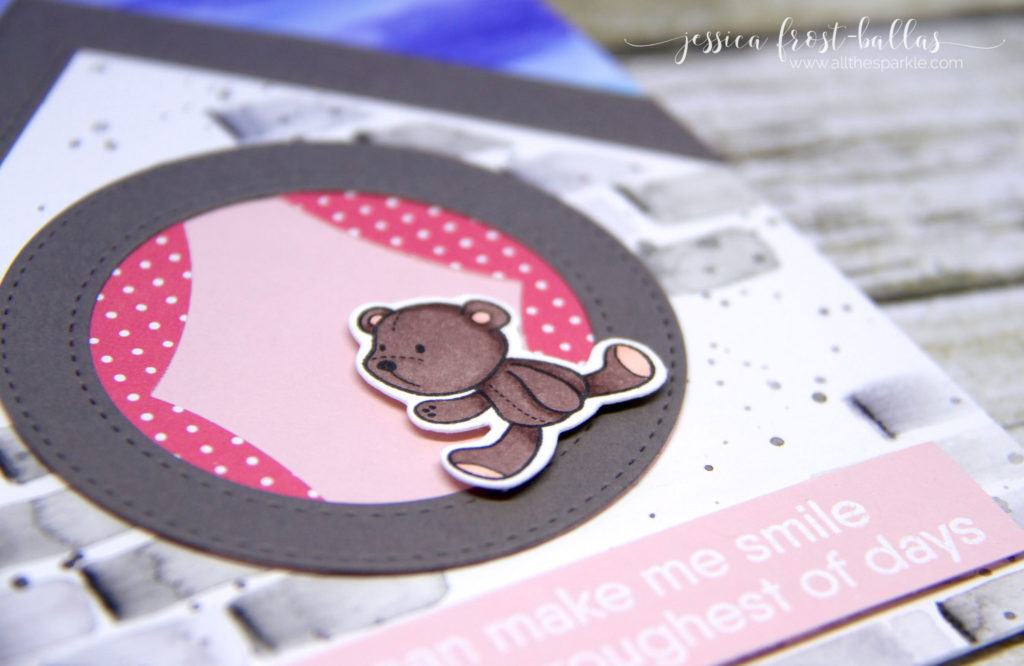 I wanted to create the look of bricks on the side of my house so I scribbled offset lines for the side of each brick and then used a flat paintbrush to wet the lines and pull the color across to create a brick.  I used two different colors and created a random pattern of bricks.  I like that the pattern isn't perfect and looks handmade.  I let it dry and then masked off the roof line .  I scribbled both pencils onto a piece of scrap paper, wet them to create a watercolor paint, and then flicked ink over the bricks. I dabbed some of the wet paint off and then flicked a second layer of ink over the bricks to create a shabby, weathered look.
I set that aside to dry and started working on the background sky.  I scribbled two blue watercolor pencils on a piece of watercolor paper and then blended them together with a wet paintbrush.  I let it dry and then assembled my card.  I adhered the window with my ATG gun but used foam mounting tape for my stuffed bear.  I stamped the sentiment from the Because You stamp set onto pink cardstock with versamark.  I embossed it with white embossing powder, trimmed it down and adhered it to my card front with foam mounting tape.
And that's my card!  I know it's cheesy; but as a young child, seeing a row of stuffed animals in my window always made me smile as I turned the corner to come home everyday.  Thanks so much for visiting and have a wonderful day!
Interested in the products I used?  To make them easy for you to find, I have listed them below. (Affiliate disclosure can be found here). Your purchases help keep my blog running and I thank you for the support!)