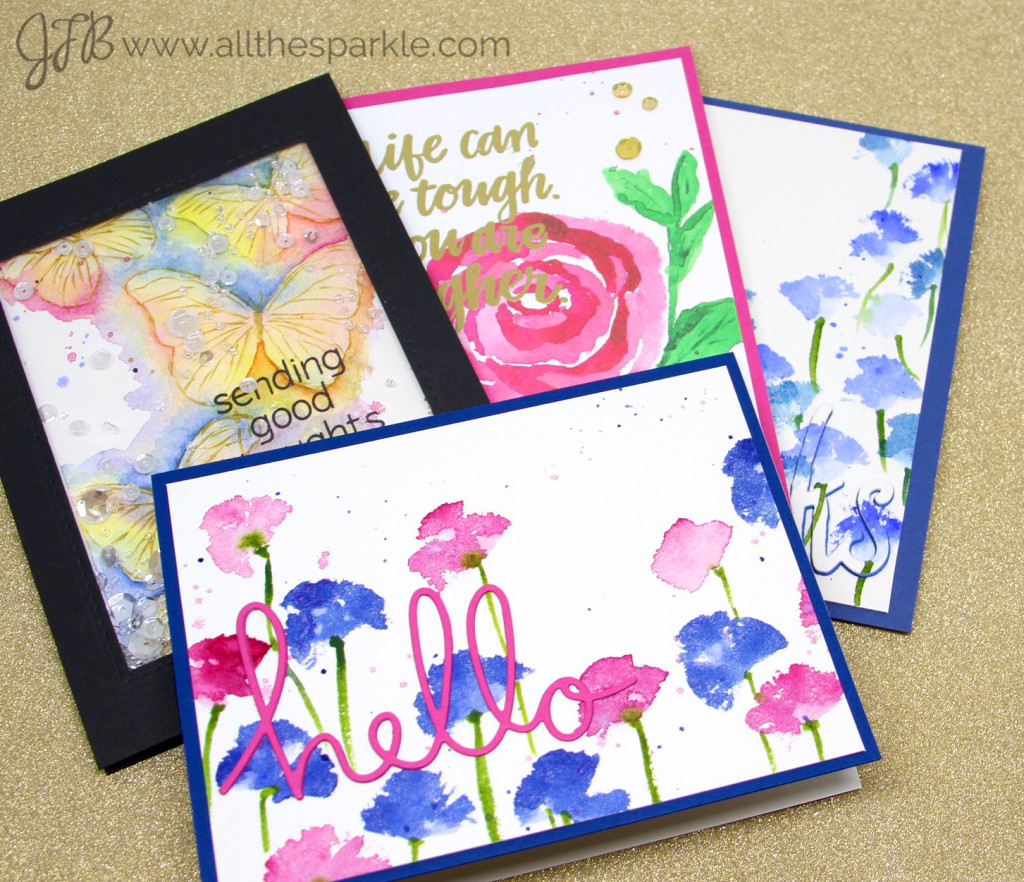 I am having SO. MUCH. FUN. in this Online Card Class…seriously, I cannot recommend it highly enough!  While I'm certainly not mastering all of the techniques that are being taught I'm getting wonderful ideas that will definitely be used for future cards and lots of helpful tips for improving my watercoloring!  Again, don't want to give too much away but here are my cards from day 2 and 3 of the Watercolors for CardMakers Intermediate Class!
The first two cards use a technique from Yana Smakula to create cornflowers!  I also used an idea from Jen Rzasa's card for the first card!  I used a sentiment die from Altenew for the first card and a die from Memory Box for the second.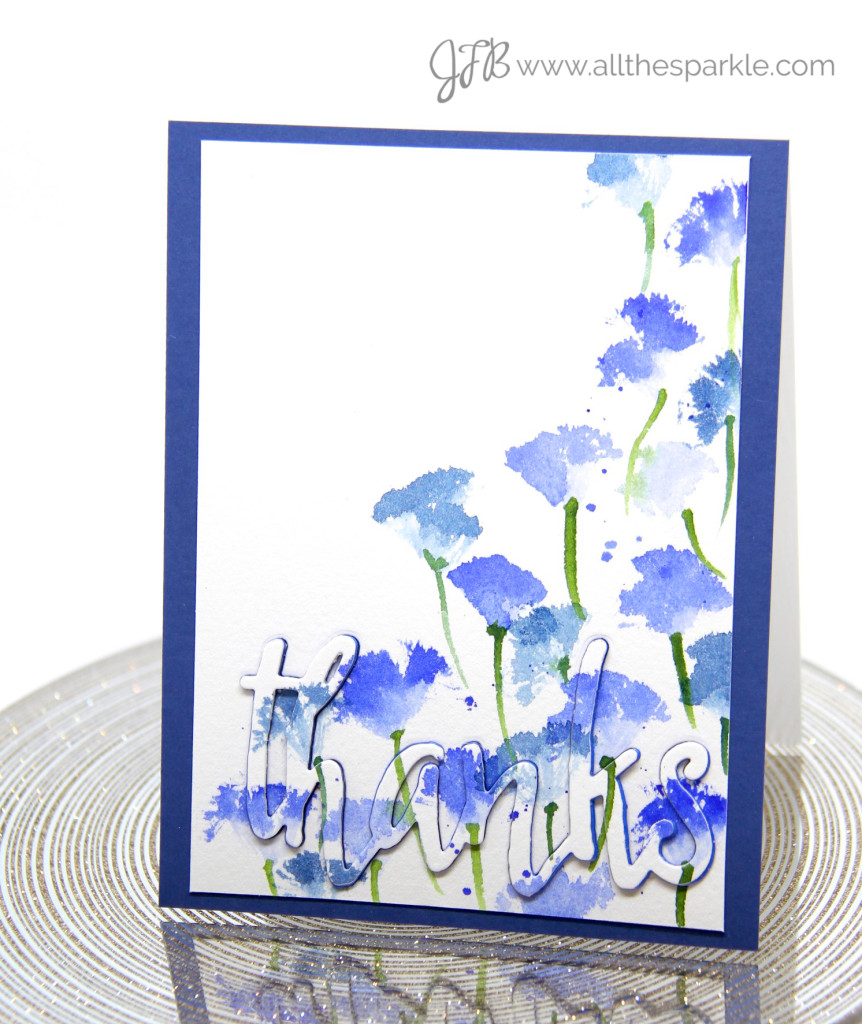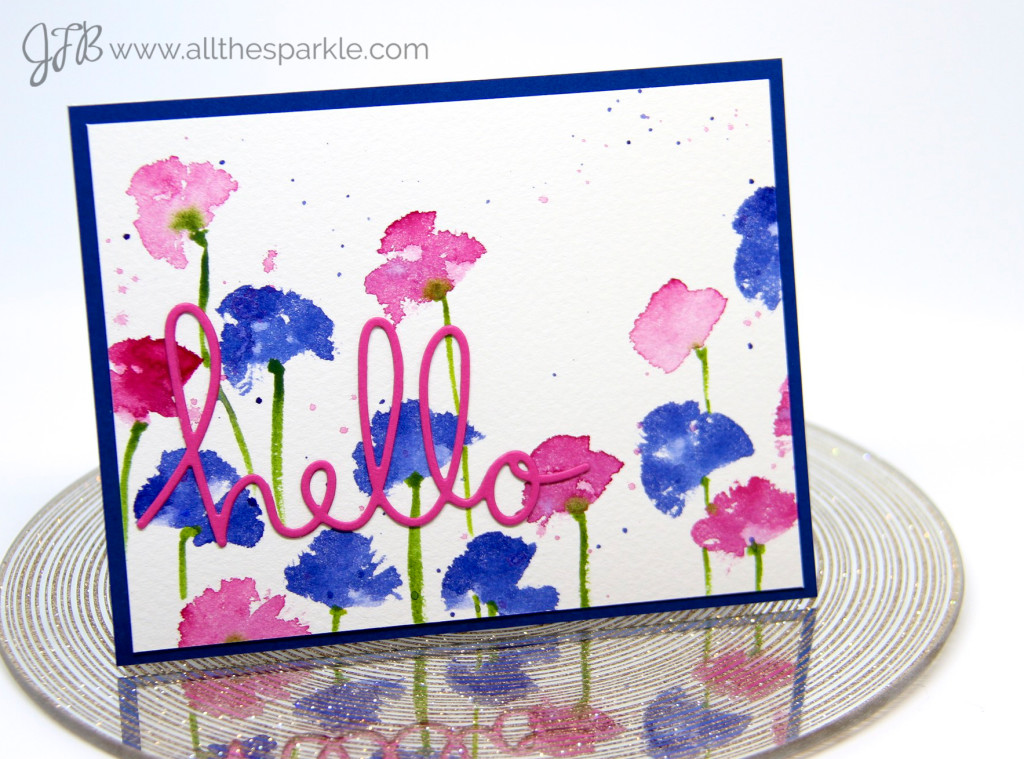 My next card is my take on Jen Rsaza's lesson…it was definitely fun to try freehand painting a flower but I'll have to practice that one a bit more!  I also used her tips for scanning to create a digital image which was a first for me!  I finished it with a sentiment from Simon Says Stamp and some metallic gold sequins from The Ton Stamps!  I think I might try this again but leave off the leaves and just do more flowers…I think I struggled more with the leaves than the actual flower.
My last card was from today's lesson from Dawn and it focuses on painting negative space…this was HARD.  I didn't have the images that Dawn used in class so I decided to use some butterflies from WPlus9 instead.  I ended up tracing parts of the butterfly with gold gouache for interest.  Oh and if anyone is wondering I used Winsor & Newton watercolors for all of these cards.
I wasn't totally happy with the way it turned out so I decided to make it into a shaker…there's not much that can't be fixed with some sparkly sequins and beads! 😉  The sentiment is from Hero Arts!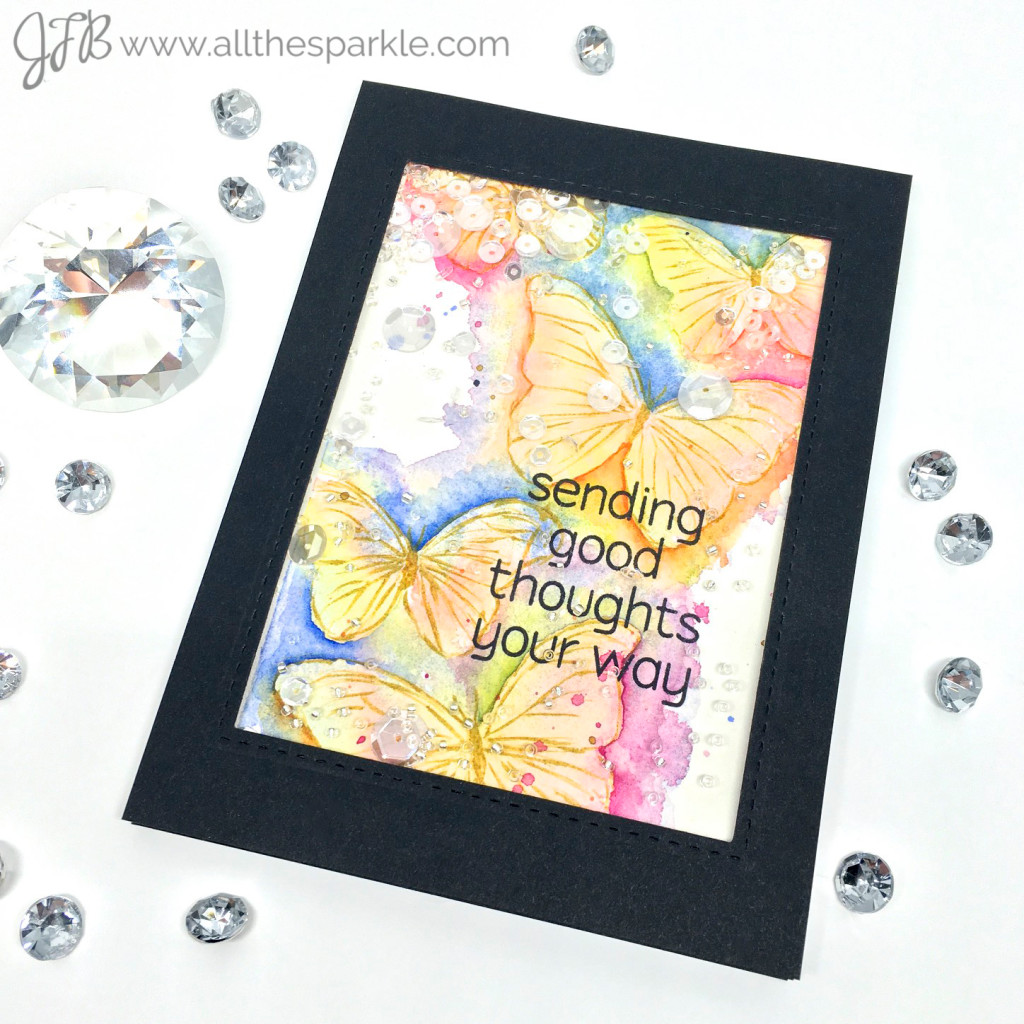 And here's a closer look at my butterflies: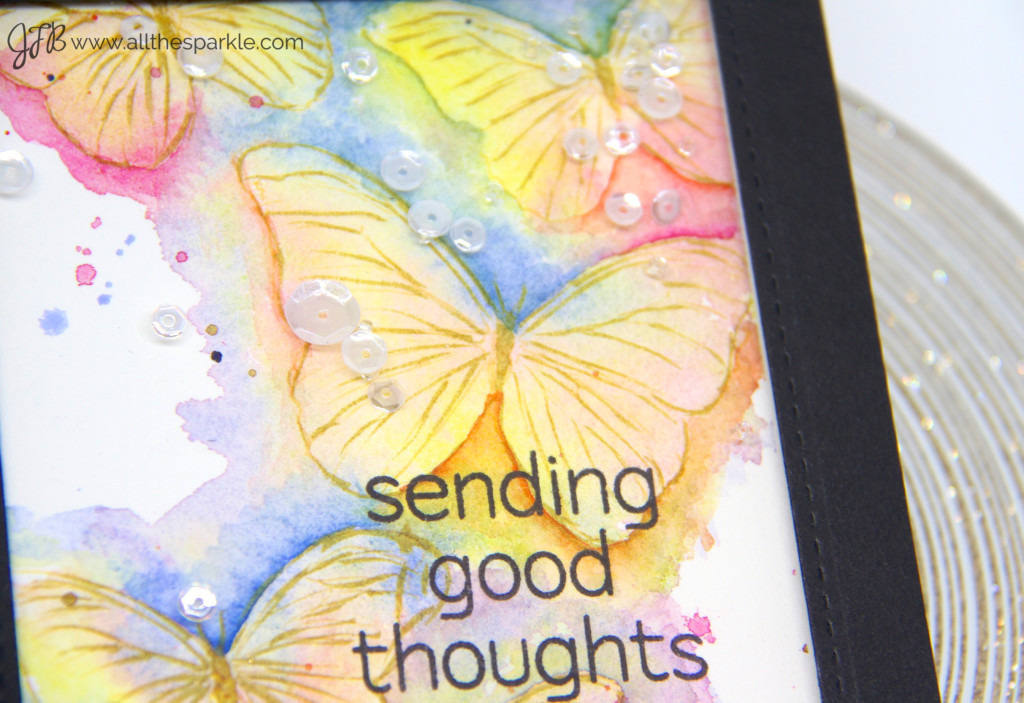 Eeek, I'm already looking forward to tomorrow's lesson!!  Thanks so much for visiting and have a fantastic day! 🙂