OH. MY. STARS….the new Online Card Class is fantastic!!  Hands-down this is my new favorite class in the Online Card Classes series!  It is taught by the amazing Dawn Woleslagle of WPlus9 and I cannot recommend it enough!  I don't want to give too much away but here are my creations for the first day of class!
I made three cards and one print…two of the cards used wet on wet techniques and focused on blending: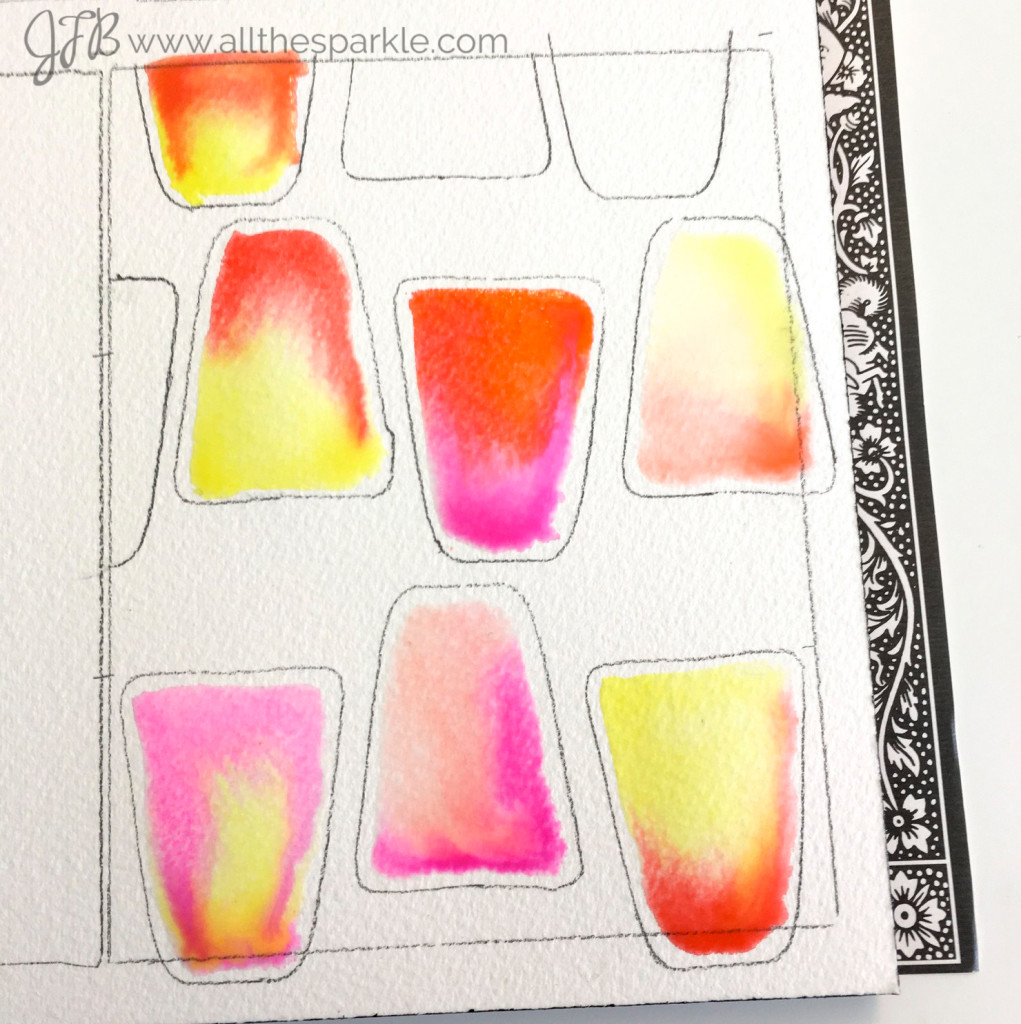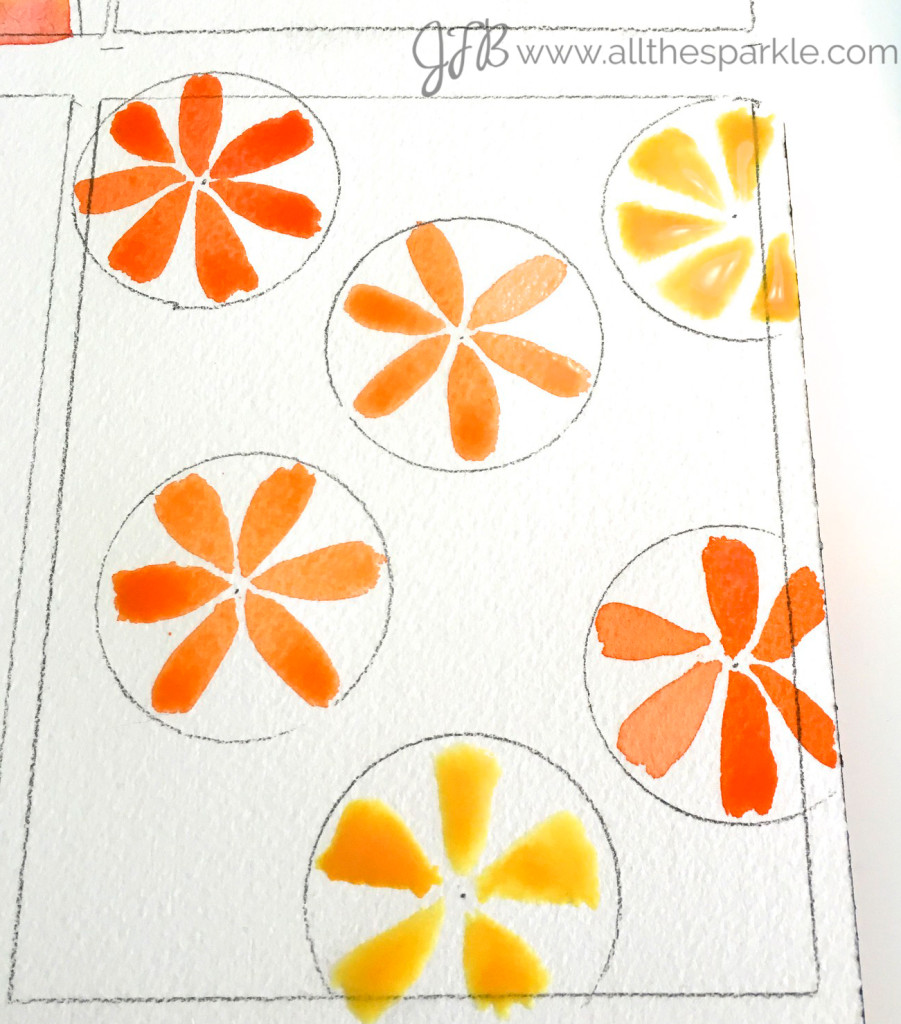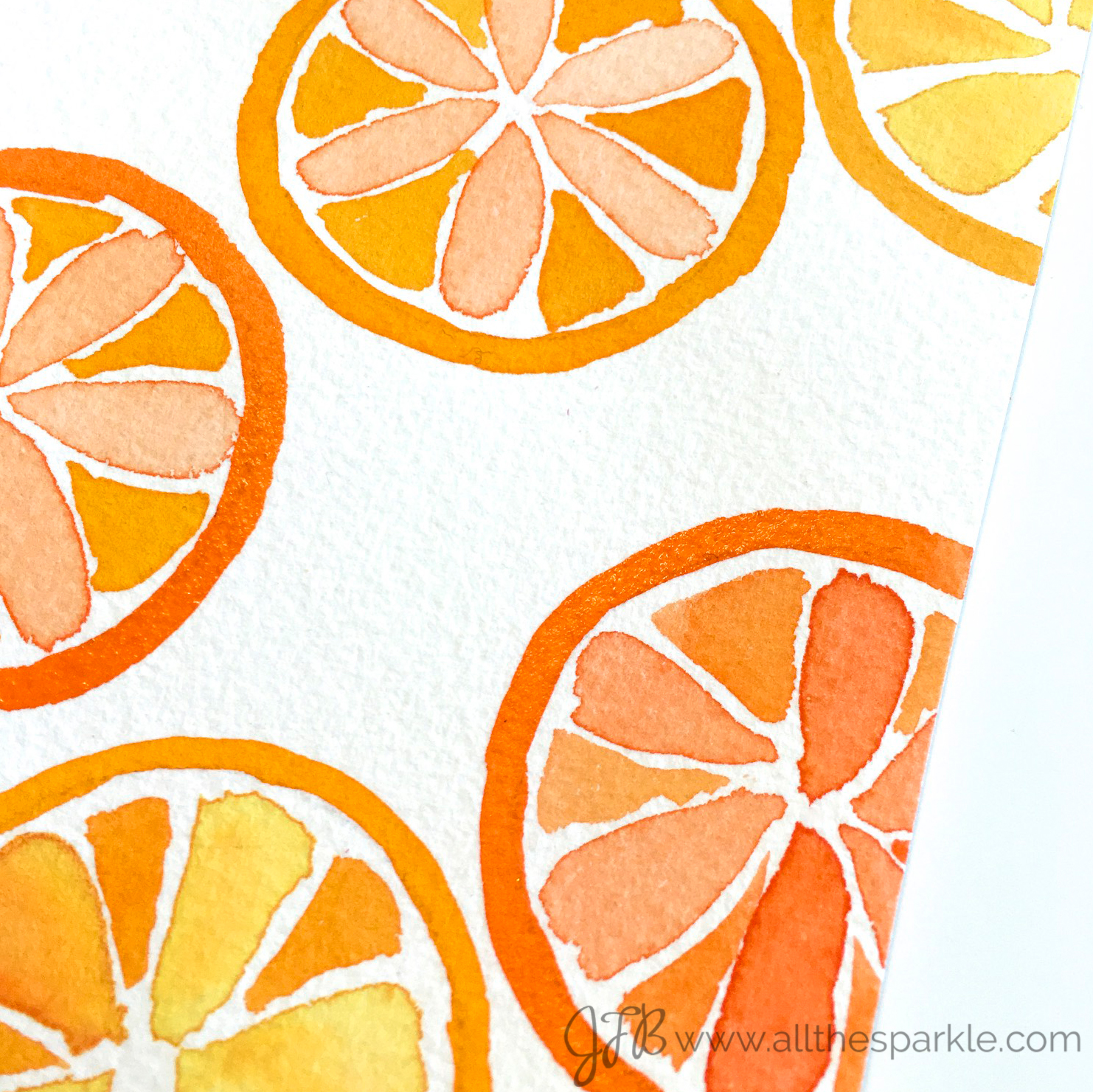 I apologize for the not great "in-progress" photos…I was using my iPhone and the light wasn't great.  Here are the final versions: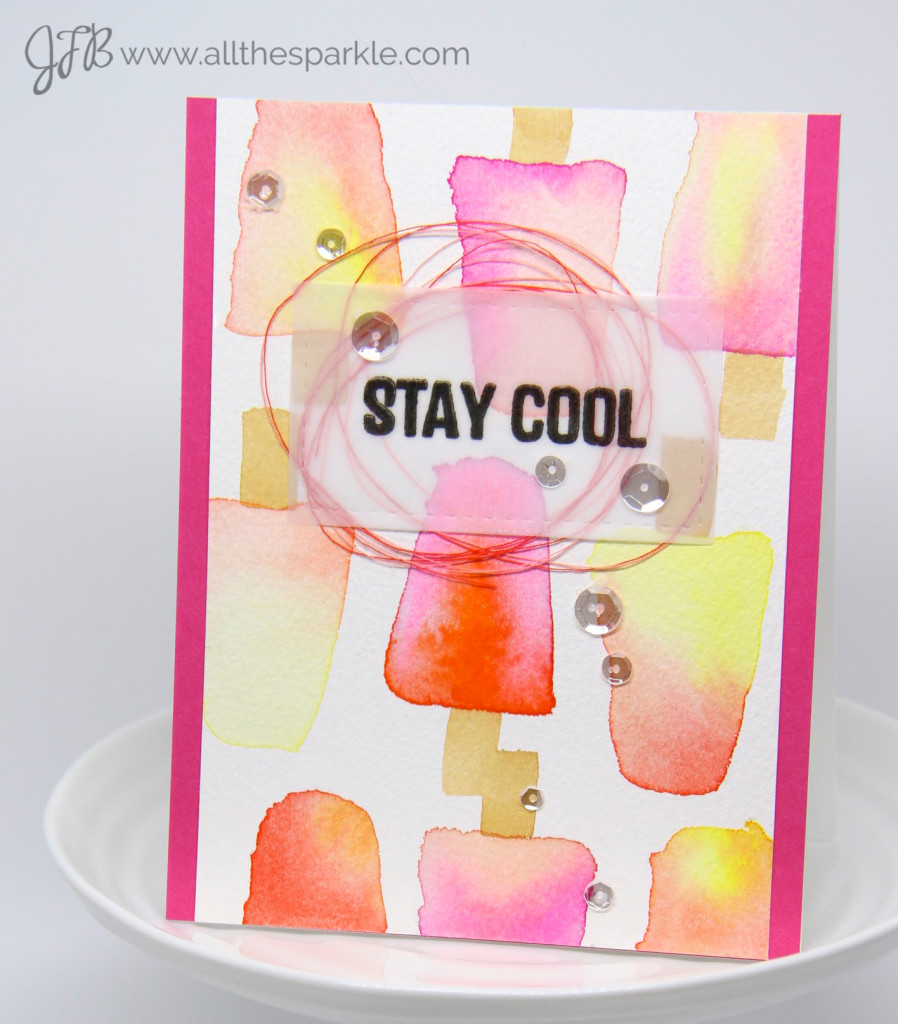 I used a sentiment from My Favorite Things and sequins from The Ton Stamps to finish my popsicle card.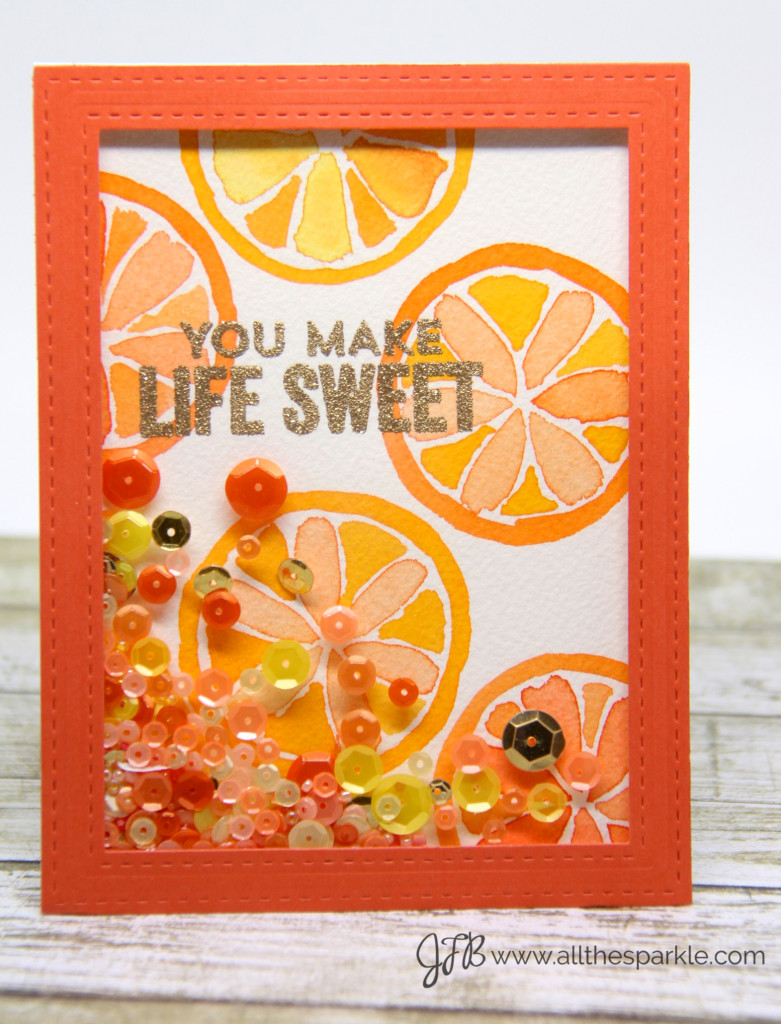 I also created a shaker card using a sentiment from My Favorite Things and gilding from The Ton Stamps.  I think that one is my favorite…I LOVE winter and snow but those bright cheery citrus slices just make me happy!
My third card utilizes water to create an ombre effect!  I only used three paints for this card but was able to get many different shades for each color!  I used a die from Memory Box and a sentiment from Altenew to finish this card!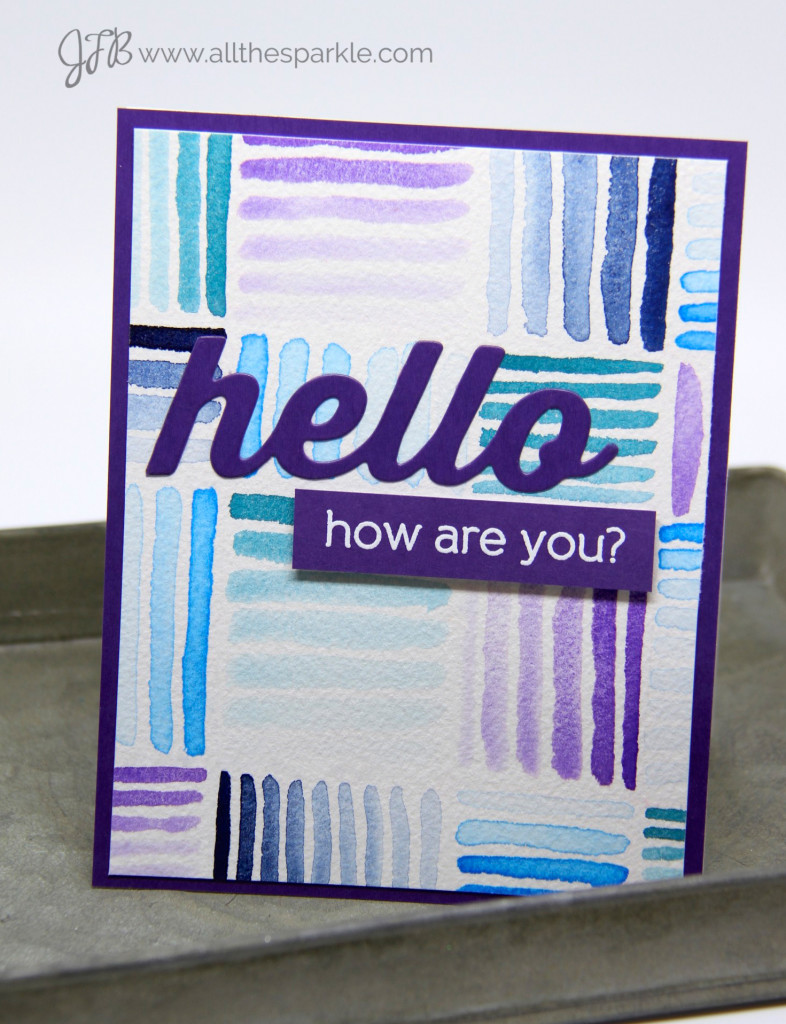 Finally I created a print by experimenting with brush strokes and various brush sizes.  I used the same three colors as the card above but also added gold gouache for a little extra sparkle!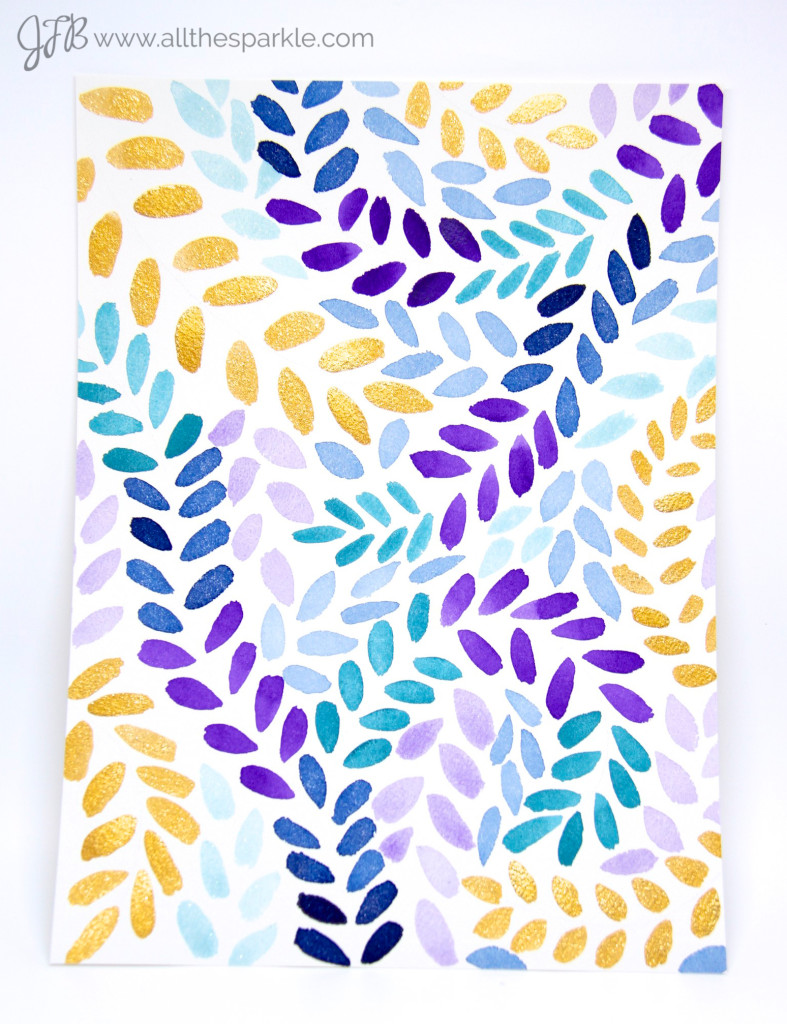 I'm in love with that gold gouache…it's SO sparkly!!  Look at all that shimmer!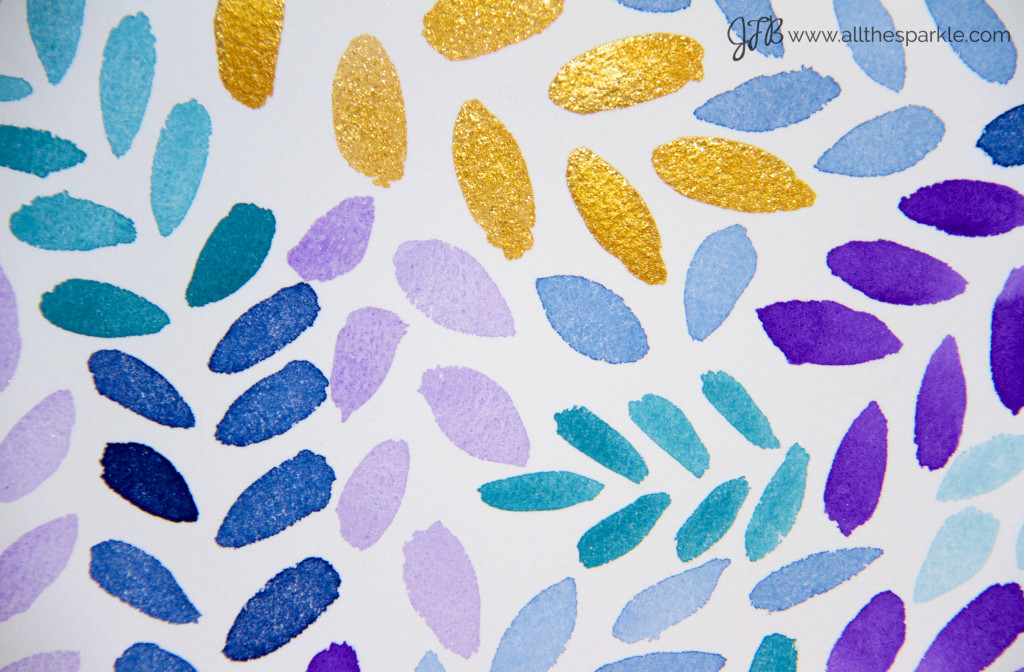 So there you have it…day one of Online Card Classes! 😉  I'm looking forward to one more snow day and another opportunity to play with my watercolors!!  Thanks so much for visiting and have a fabulous day!