Welcome to my second installation of Shaker Saturday…I think this card could be easily considered the very opposite of CAS.  Ha.  I wanted to create a card for St. Patrick's Day.  Most people think about St. Patrick's Day and picture four-leaf clovers, leprechauns, and gold…I get all that, but as a harpist, you can't do St. Patrick's Day without Irish music and harps!  So I had to figure out a way to use all of it…well except leprechauns…(they kind of scare me). 😉
And here's what I came up with!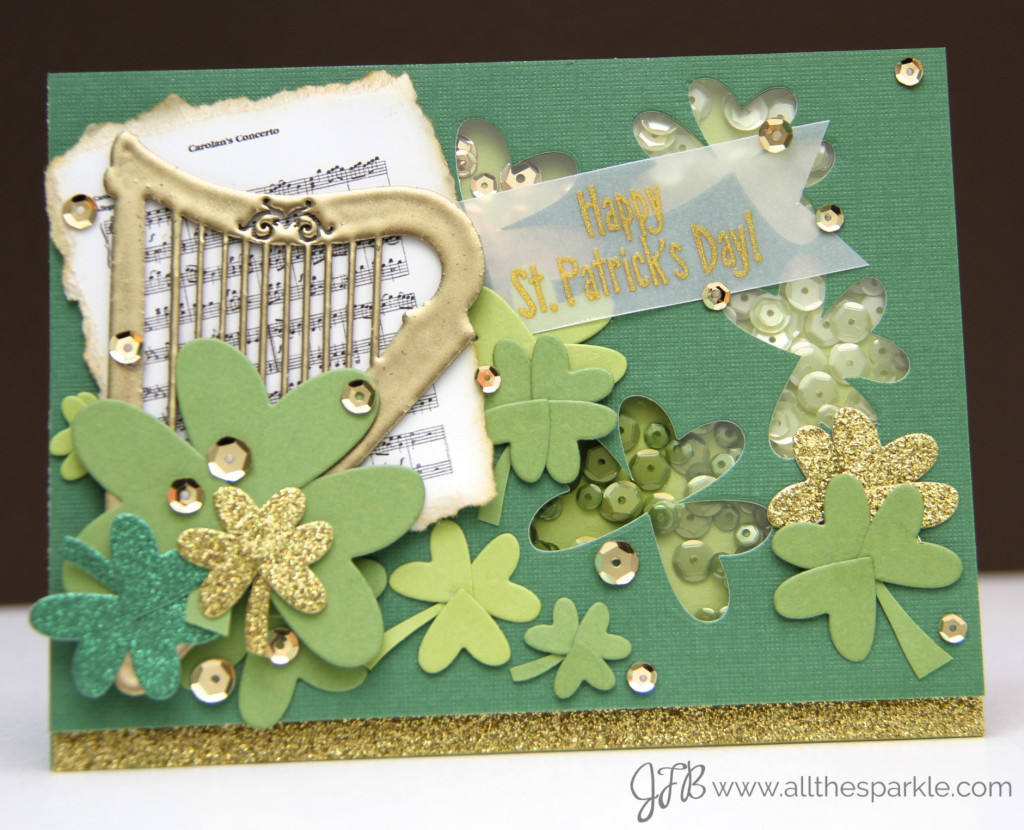 I started off by die-cutting various sized hearts from gold and green glitter cardstock and two different shades of green cardstock.  Then I glued them together to create shamrocks and fussy cut a few stems for some of the shamrocks…can you find the four leaf clover in the card?
I also die-cut hearts from a 5.5″x4″ piece of green cardstock to form a few shamrocks that would become my shakers!  I stamped the sentiment onto a piece of vellum and fussy cut it into a fishtail banner.
Next I took the harp chipboard, covered it with versamark and heat-embossed it with gold embossing powder.  I used several layers until it was nice and smooth.  I wanted to use music in my card but all of my music stamps are classical sheet music, until I had a lightbulb moment and realized that (duh) as a harpist I have an entire shelf filled with Irish music!  So I copied a very famous piece by Turlough O'Carolan and reduced it by 30% so it would fit on the card.  I hand tore the edges and blended a little Delicata golden glitz pigment ink onto the edges.
Then it was sequin time!!  I used sequins from The Ton and filled two of the shakers with Meet Me in Maui sequins, one with Key Lime sequins, and one with Metallic Gold sequins!  I mixed 4mm and 6mm sizes in each shaker.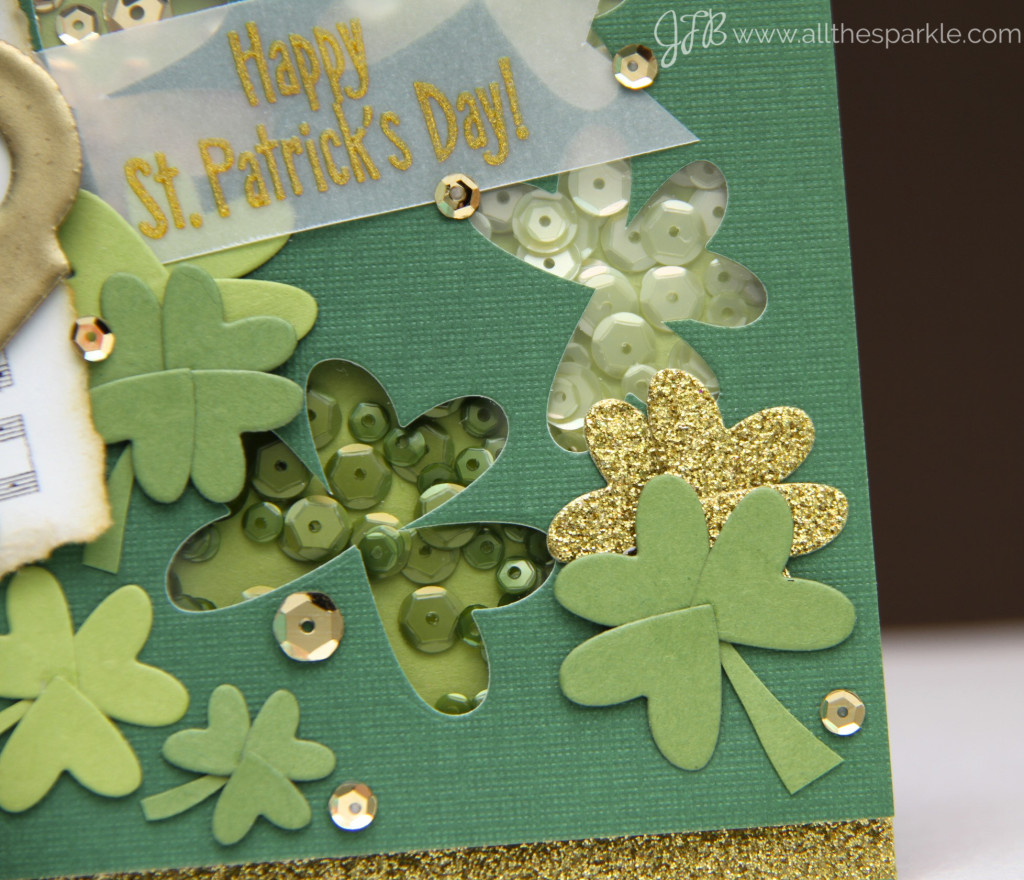 To assemble the card I mounted the shaker to a green cardstock base and left space at the bottom to add the gold glitter stripe.  I used foam mounting tape to adhere the sheet music and glued the harp onto the music.  I added the sentiment banner and then arranged the shamrocks around the card.  I finished it off with more Metallic Gold sequins!
I'm entering this card into the following challenges: Curtain Call: Lucky, Simon Says Stamp Monday Challenge: Just a Hint of Clover, and the Sparkle and Shine Challenge #1!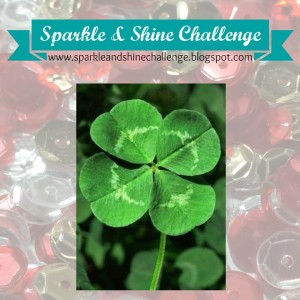 Oh and if you're curious….this is what the music sounds like!  This is the Belfast Harp Orchestra under the direction of Janet Harbison.  I had the pleasure to meet Janet a few years ago and she is an amazing performer and wonderful teacher.  I would love to go to Ireland and study with her someday!
And finally, thanks again to everyone who left comments or subscribed to my blog this past week!  I hope that you'll occasionally stop by and say hi!  The winner of the $25 gift certificate to My Favorite Things is Shannon McComb: