Good morning and welcome back to Shaker Saturday!  A few weeks ago I won an IG giveaway from May Park and the prize was the recent Neat and Tangled stamp set, Meowwwww, that she designed!  It arrived in the mail this week with an adorable card and a photo of her cute kitties!  Thanks May!!  I decided they would be perfect for today's Shaker Saturday!
My quality control inspector also decided to supervise this crafting session!  I'm glad my project met her very exacting standards!
Rogue LOVES my shaker cards…When I finish one and give it a shake she comes running!  I usually have to file shakers away in my card box fairly quickly or she'll steal them!  So when designing this card I decided to use the stick and string stamp to create a cat toy that would also be my shaker element!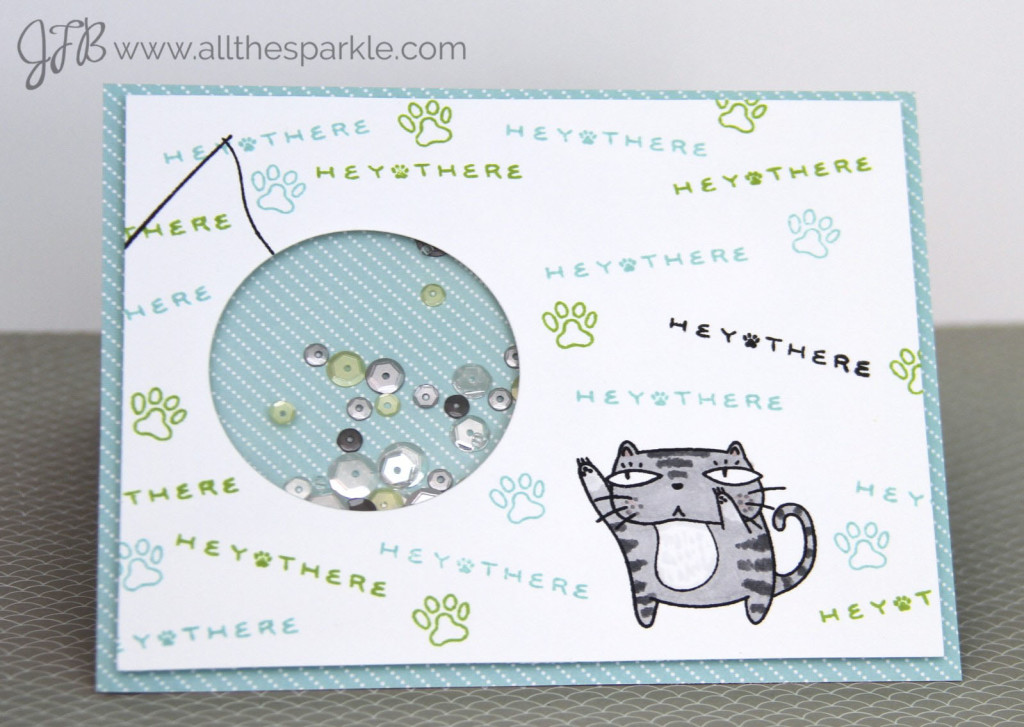 I'm still practicing coloring a tortoiseshell cat with copic markers so in the meantime I'm getting more comfortable with tabbies!  I used the new Lawn Fawn inks to stamp the sentiment and paw print all over to fill the white space.  Then I filled the shaker with sequins from The Ton and mounted the shaker on a piece of patterned paper from the Lawn Fawn Beachside collection paper pack!
Ha ha, my cat definitely approves!  Thanks for visiting and I hope you have a fantastic weekend!