Happy snow day!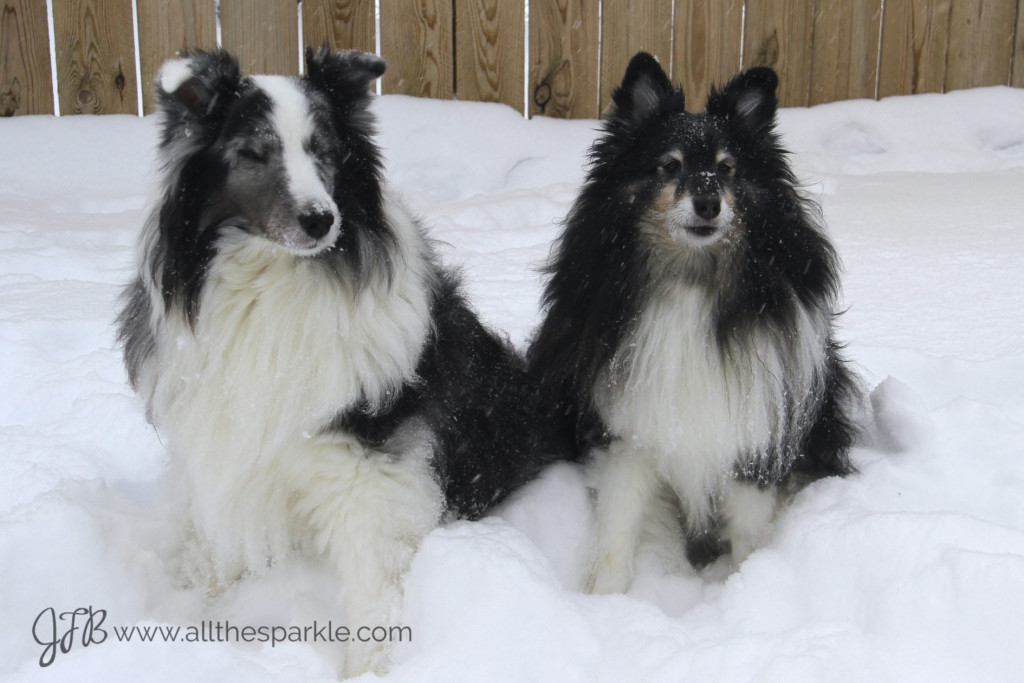 Well, I always hope for one REALLY good snow each year (…then I'm totally ready for spring) and I think today was it for this winter!  They were forecasting anywhere from an inch to 10 inches the past few days and we've definitely got close to 9 and it's still coming down.  We're expecting ice and sleet tonight so we took some time this afternoon to take the herd out for a romp in the backyard.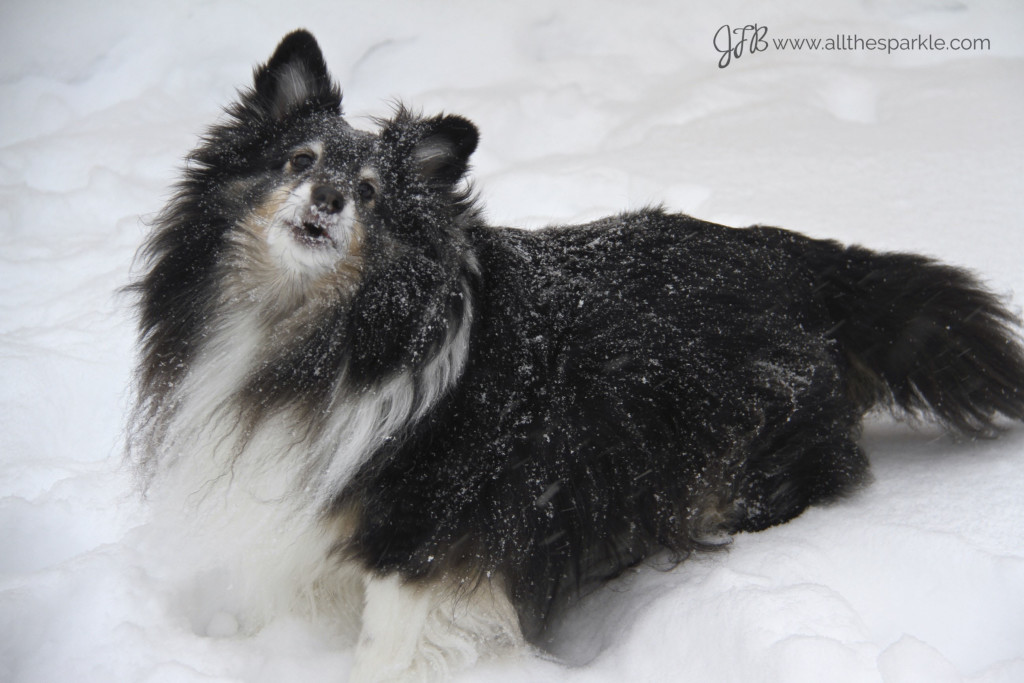 It's always hard to remember that our boys are officially seniors but it's even harder when we have a snow day.  We adopted them at 3 and 6 so we never knew what they were like as puppies but I imagine this is pretty close!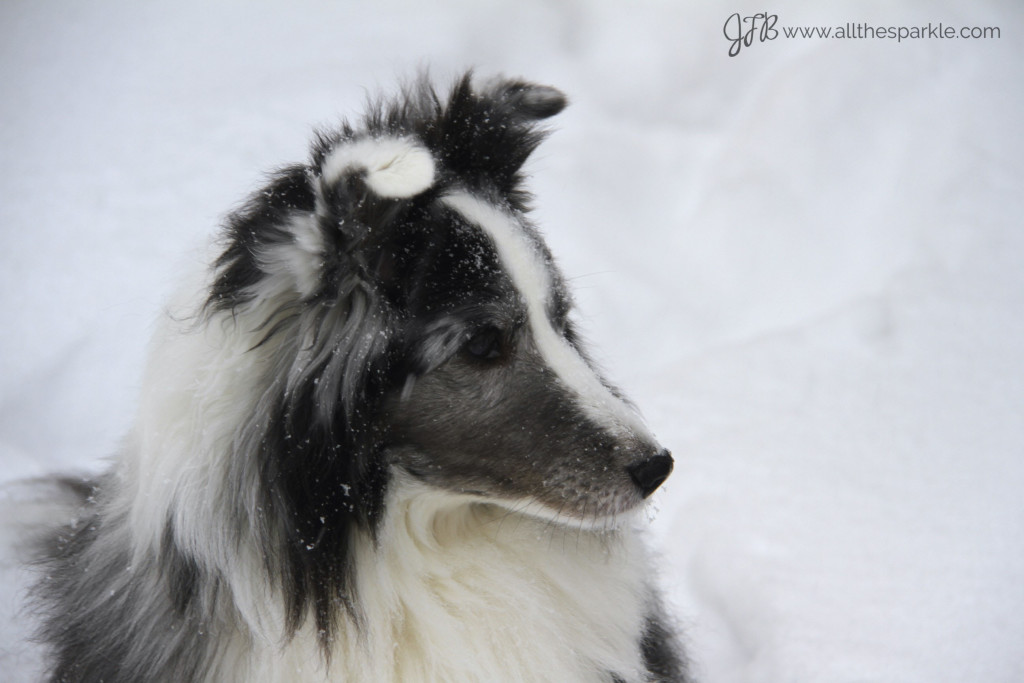 Classic Archimedes with his tongue sticking out!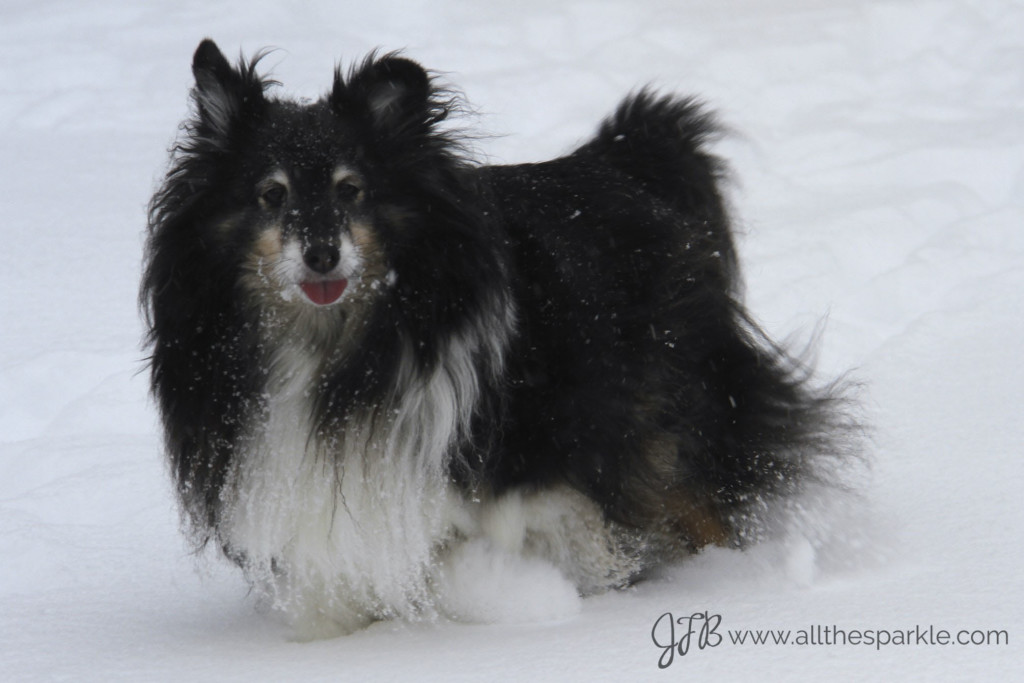 Hope you're enjoying your weekend as much as these guys are!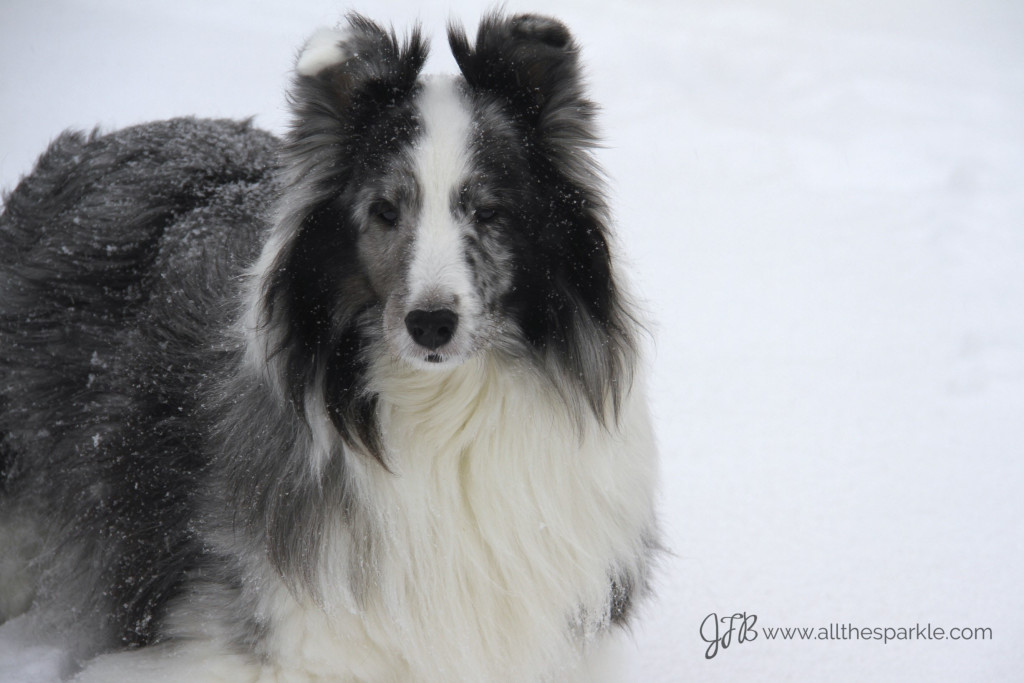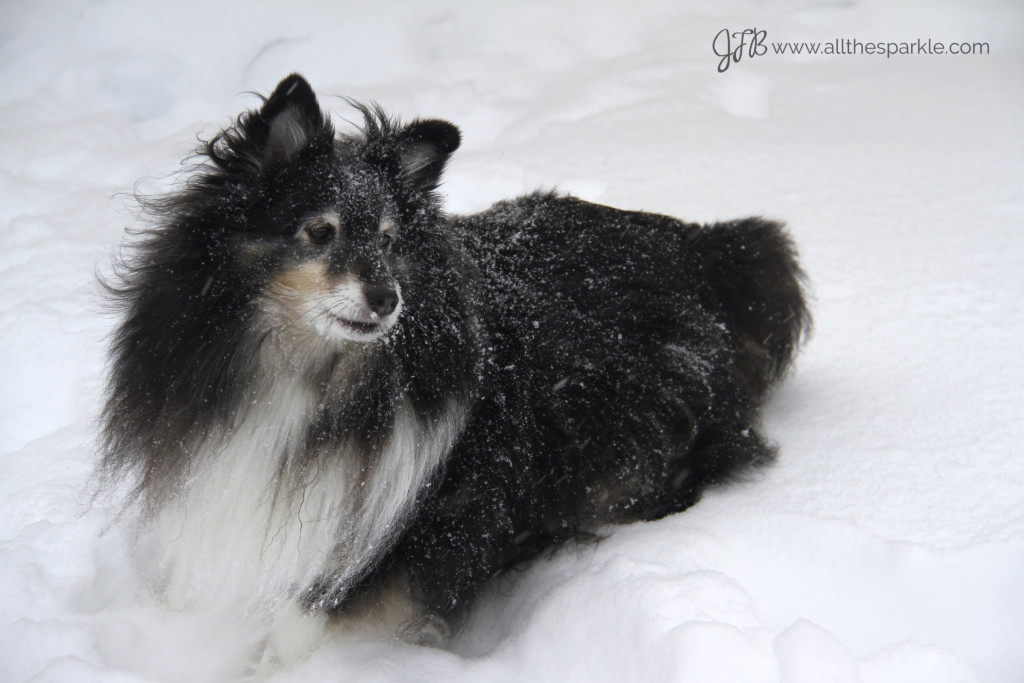 Thanks for visiting!