Just a quick share today!  I saw this stamp in the newest WPlus9 release and I had to have it…when it arrived yesterday I was able to make time to break out my watercolors and play!
At the moment I'm a little partial to black-capped chickadees anyway because two are nesting in one of my bluebird houses and they're so cute to watch!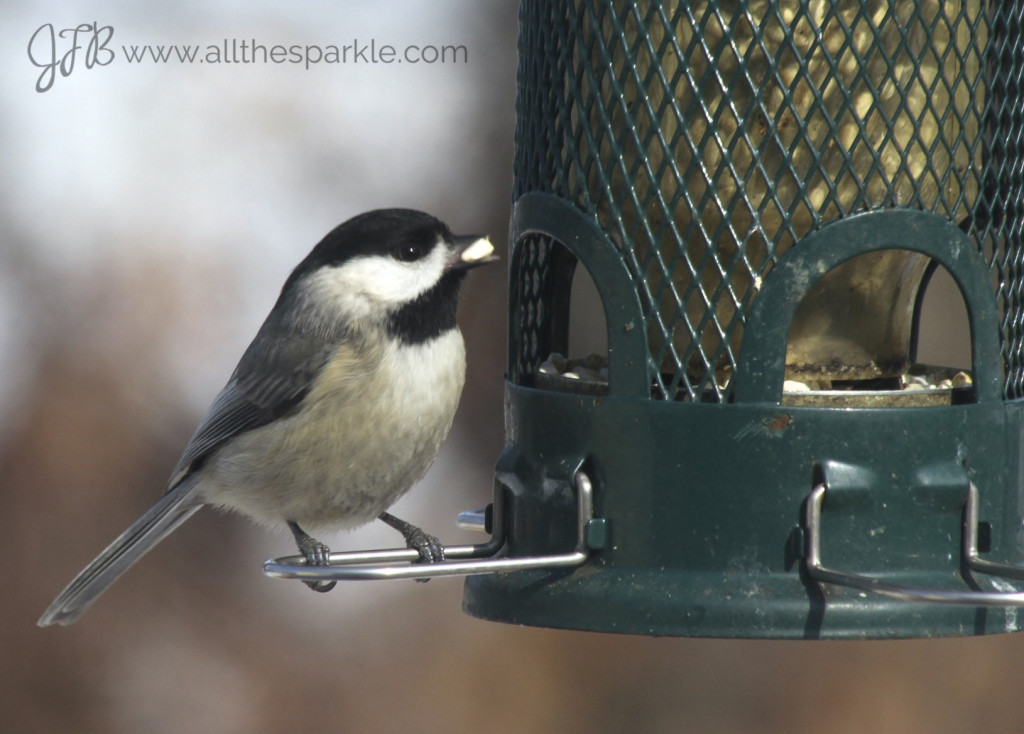 And this stamp is amazing…it practically paints itself!!  I've never been particularly comfortable with watercoloring images but this stamp makes me feel like I can actually paint!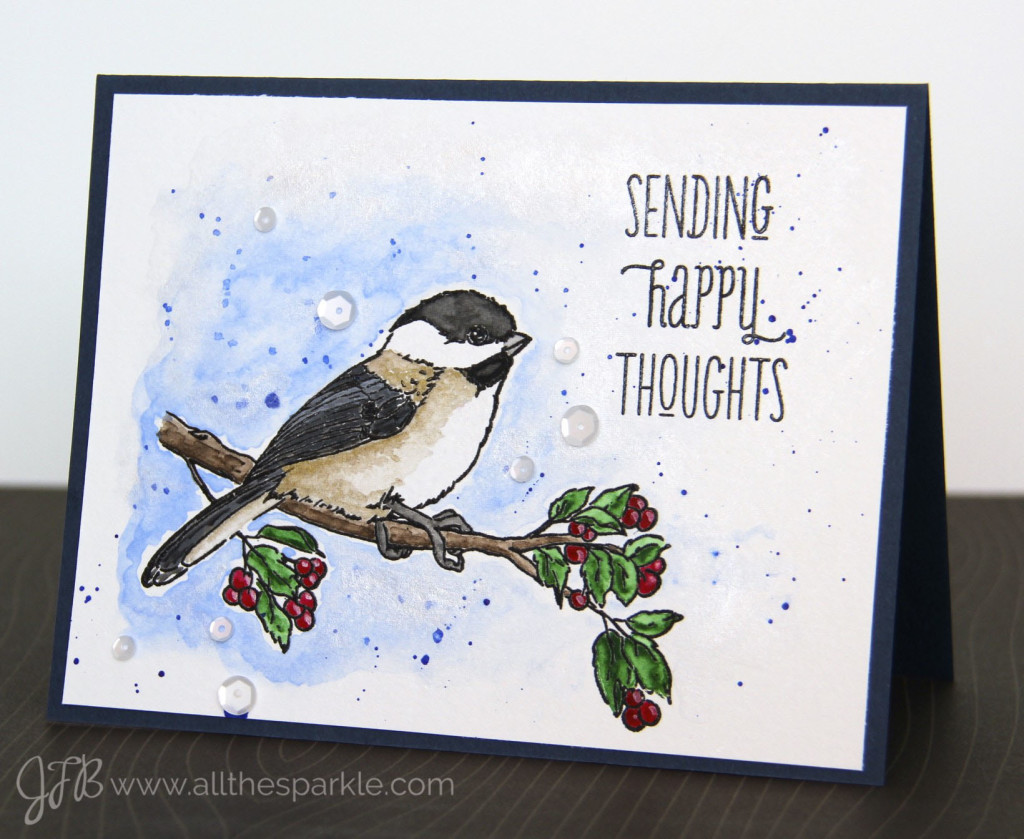 I used Kuretake Gansai Tambi watercolors and a little of the new shimmer spray from WPlus9 to give it a little sparkle.  The sequins are Waltz White from The Ton.  I'm sure I'll be using this stamp a lot more in the next few weeks!!