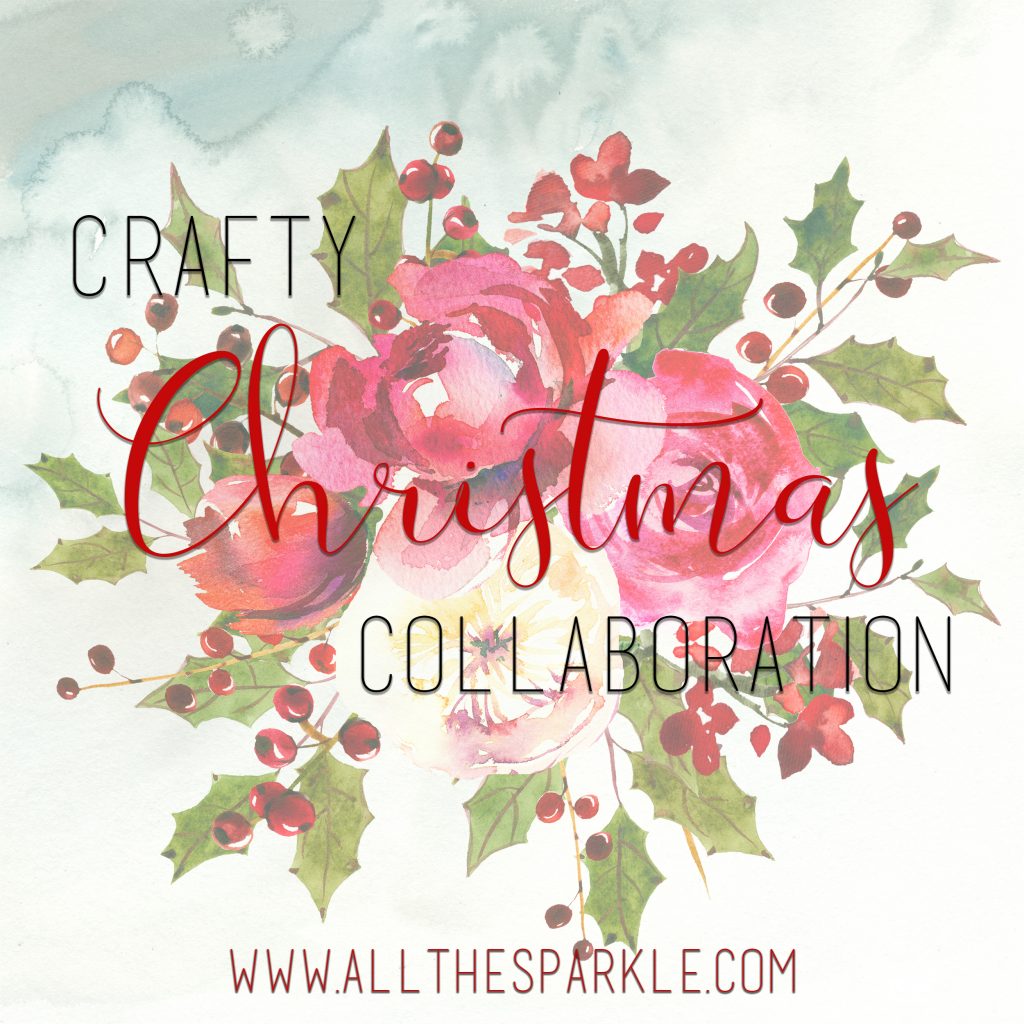 Good morning and welcome to the next month of my Crafty Christmas Collaboration series!  If you're new to my Crafty Christmas Collaborations you can find them here!  Basically the idea is that I know I need to start working on Christmas cards pretty early in the year in order to be ready with enough cards by late November…but I wanted to find a way to make it more interesting! 😉
Each month a crafty friend and I will send each other something to help make a Christmas card…it might be a watercolored panel, a few die-cut images, a few stamped images, embellishments, etc.  At the same time we will use the same items to create our own card and we won't share what we've created with each other until after the cards are finished.  And don't forget to check out the bottom of my post for details on how you can join in the fun and enter two giveaways!  My June guest is the fabulous Ardyth Percy-Robb!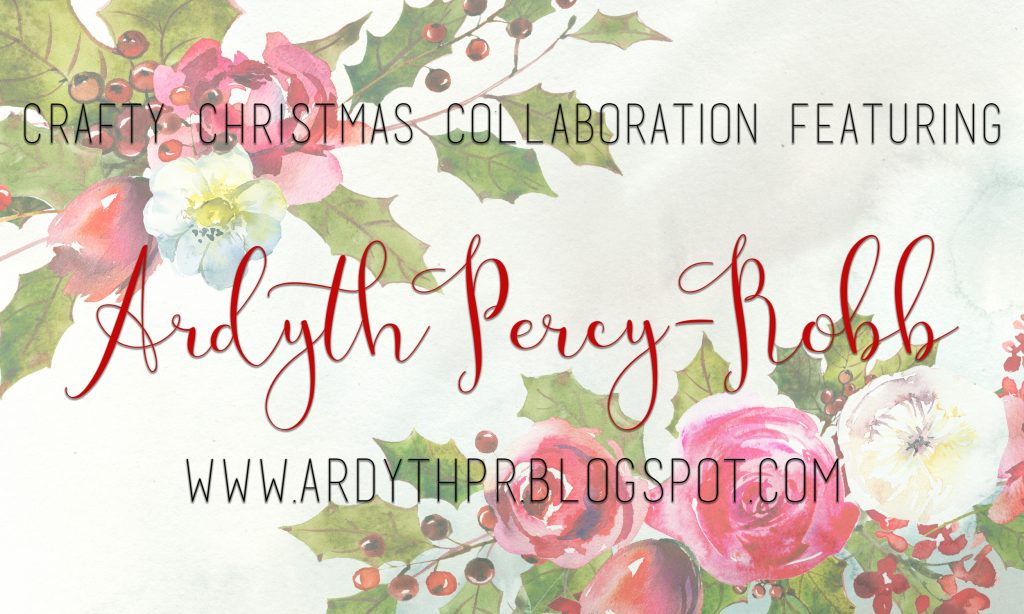 Ardyth is an absolute MASTER of color and design and I love her cheerful and bright designs!  She is a prolific cardmaker and runs several successful challenge blogs!  I highly recommend that you check her out and if you don't follow her on Instagram, you definitely should because she's started posting great technique videos in addition to lots of colorful inspiration! 😉
This is what Ardyth sent me: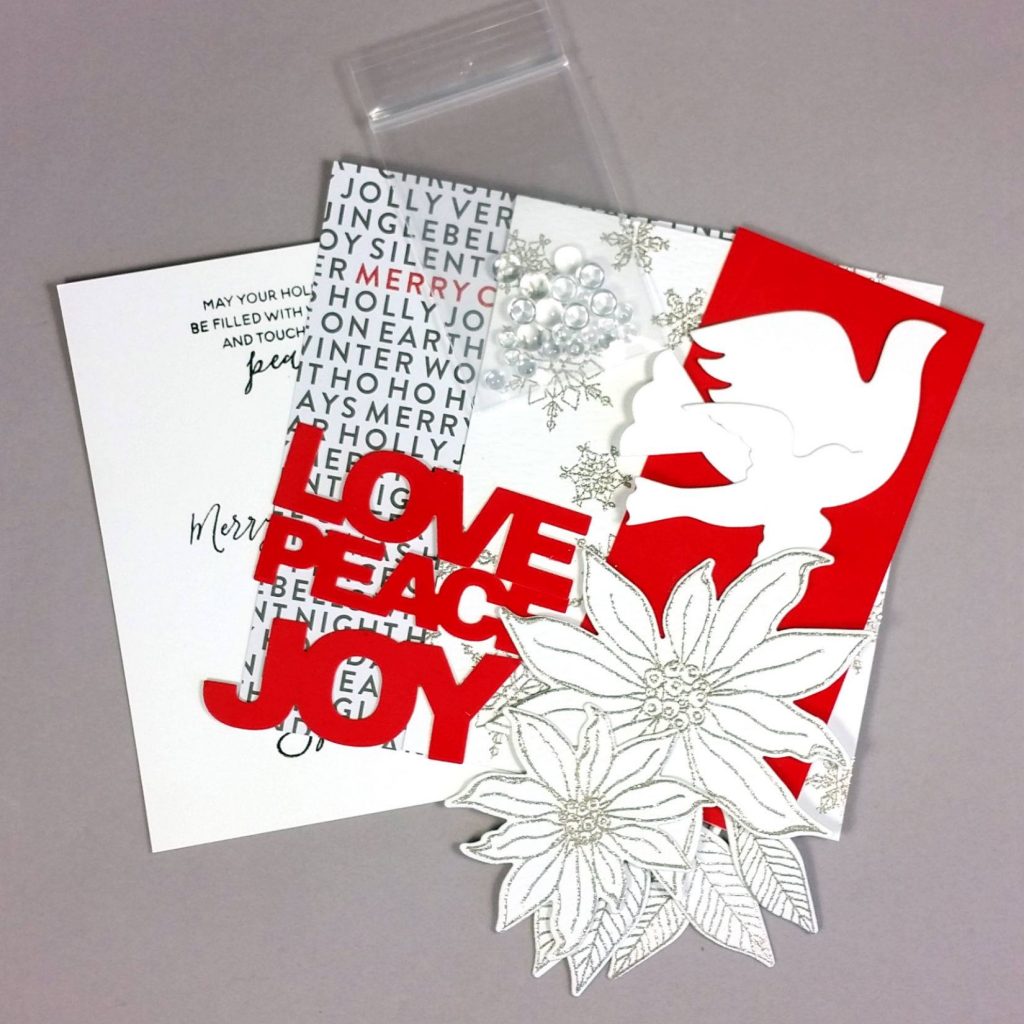 And this is the first of two cards I created using all of those fantastic goodies: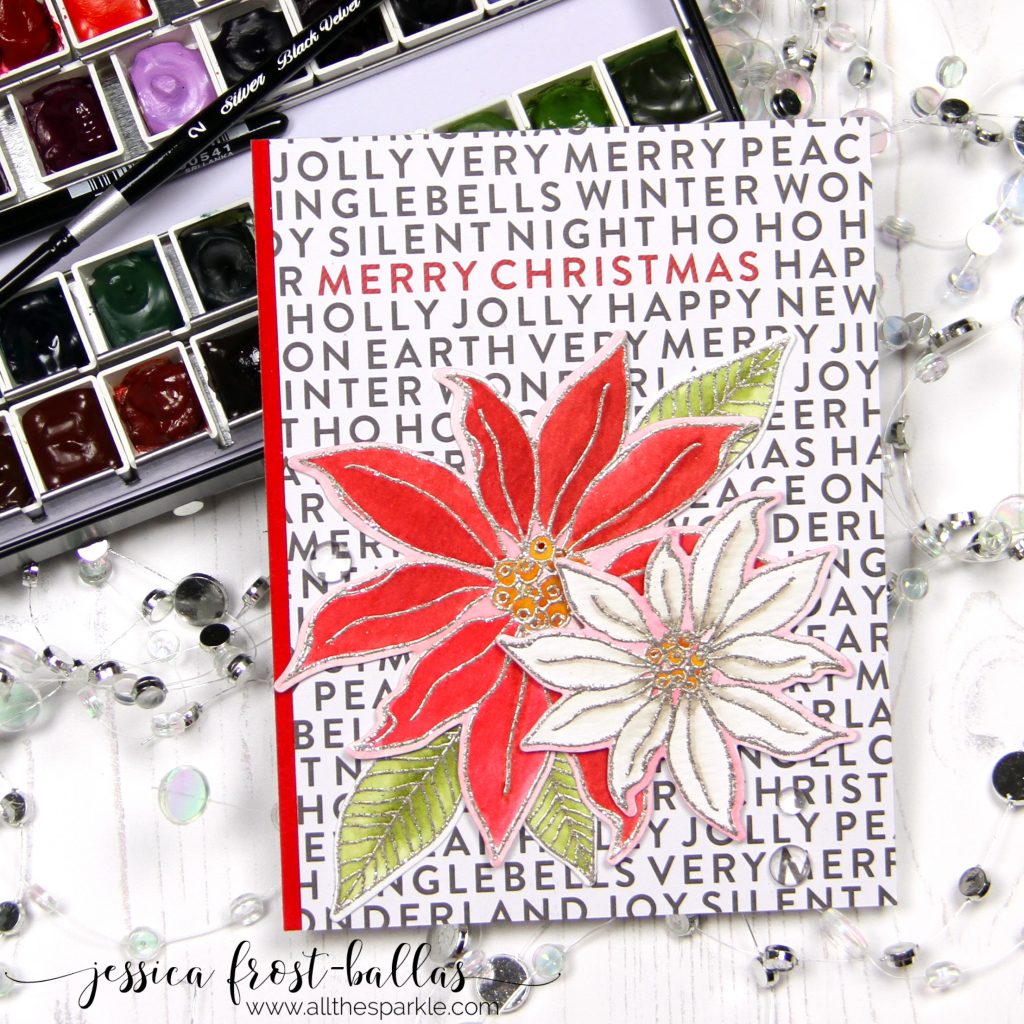 I loved the poinsettia dies and the patterned paper Ardyth sent and thought it would be fun to let the paper stand as my sentiment! 😉 I watercolored the poinsettias with my Daniel Smith watercolors and added a little pink wash around the border of the die-cuts.  Then I trimmed down the patterned paper, added the red velvety cardstock strip to the side, and then adhered the poinsettias with foam mounting tape.  Finally I added a few clear droplets which had the fun side effect of magnifying the letters of the patterned paper!
Then I decided to make a second card because Ardyth just sent me a lot of fun stuff! 😉
I went in a very different direction for my second card.  I started by pressing a versamark pad over the dove die-cut and heat-embossed it with silver tinsel embossing powder. I die-cut the sentiment using a stitched tag die, and then blended a little faded jeans distress ink on the corners of the heat-embossed panel.  I adhered the sentiment and then added the dove with foam mounting tape!  It just seems really peaceful to me! 🙂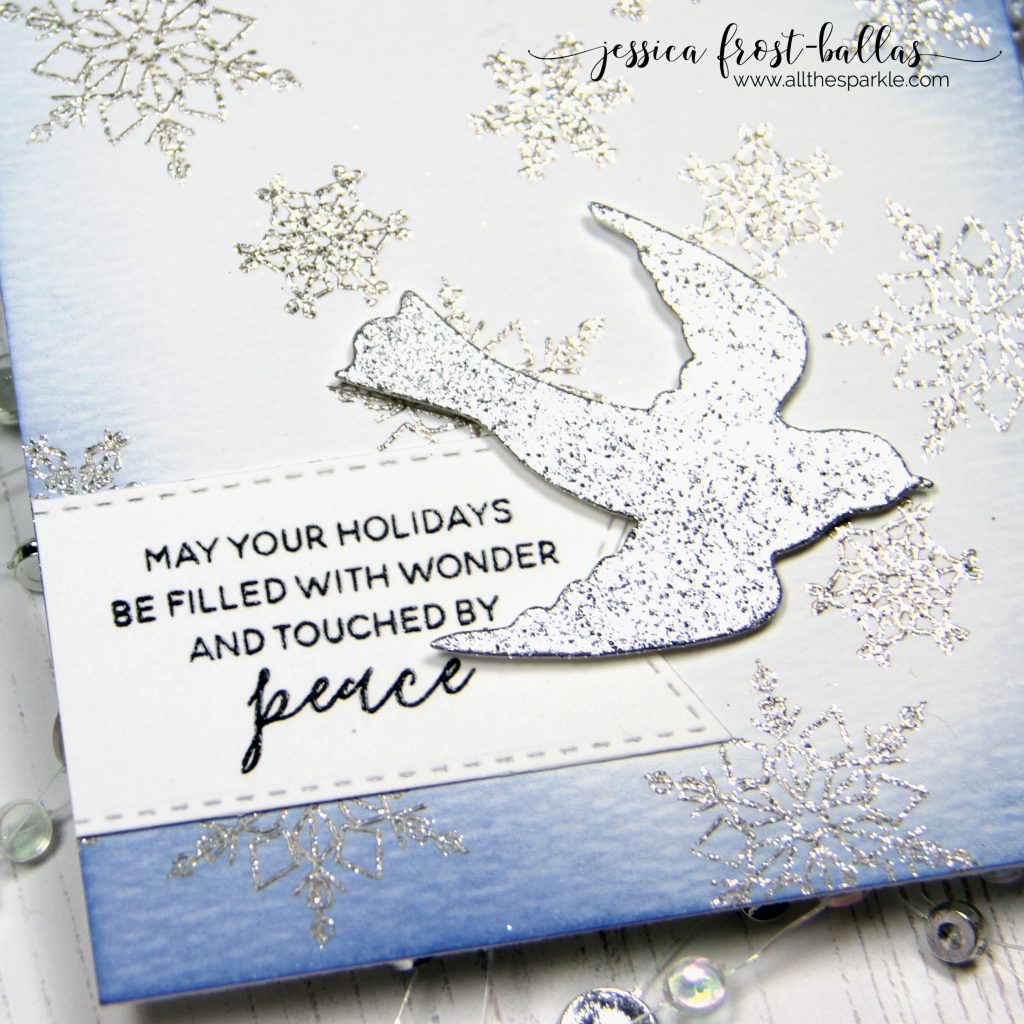 And then we had our first Crafty Christmas Collaboration snafu courtesy of the post office…my package still hasn't arrived at Ardyth's home.  So, unfortunately we're missing one half of the collaboration this month but hopefully it will show up sometime soon and we can do a little add-on post! 😉
But, if you're looking for more Christmas inspiration, head to Ardyth's fabulous Muse: Christmas Visions challenge blog! I am the muse for July and I would love to see your creations inspired by my card! 😉  Plus there are two fun giveaways this month to celebrate Christmas in July!

I wanted to find a way to include as many crafty friends as I could so I'm including a link-up that will last ALL year long!  Please use my cards or any of my previous collaborator's cards as your inspiration and link-up a holiday card!  You can use the color schemes, layouts, specific stamps and dies, or techniques for your inspiration.  Include the Crafty Christmas Collaboration badge at the top of this post in your post and link to the month you're using for inspiration for a chance to be included in the big Christmas giveaway.  After the final post on December 25th, 2017 one lucky entry will win a $100 gift card to the crafty store of their choice!  To make it a little easier to play along you can head here to find all the previous posts and the link-up!
And each month I'll have a smaller giveaway featuring one of the companies I used on that month's card.  This month I'm giving away a $25 gift card to Ellen Hutson to one lucky commenter!  Please leave a comment on both my blog and Ardyth's blog for a chance to win!  I'd love to know your thoughts on this series!  Please leave your comment before 11:59 PM EST on August 24th, 2017 and the winner will be announced during August's collaboration!
 Finally, last month's winner of the $25 gift card to Birch Press Design is:

Michele, please send me an email via the contact button in the menu above and I'll get that out to you ASAP!
Thanks so much for visiting and have a great day!