It's time for another Anything Goes challenge at Christmas Card Challenges and this week I decided to make gift tags instead of a card!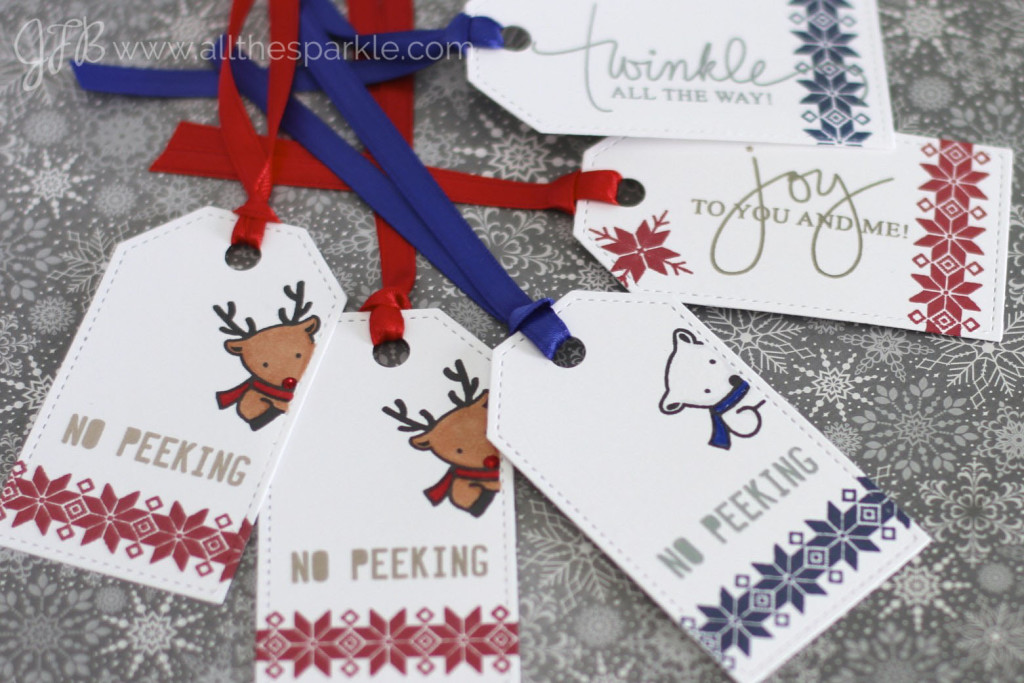 There was no particular rhyme or reason to the stamp sets I chose…mostly I just flipped through my collection and pulled out ones that I thought would work well together.  This is actually my first time using the WPlus9 Fair Isles and Mama Elephant No Peeking sets and I love how the Fair Isles set reminds me of sweaters! 🙂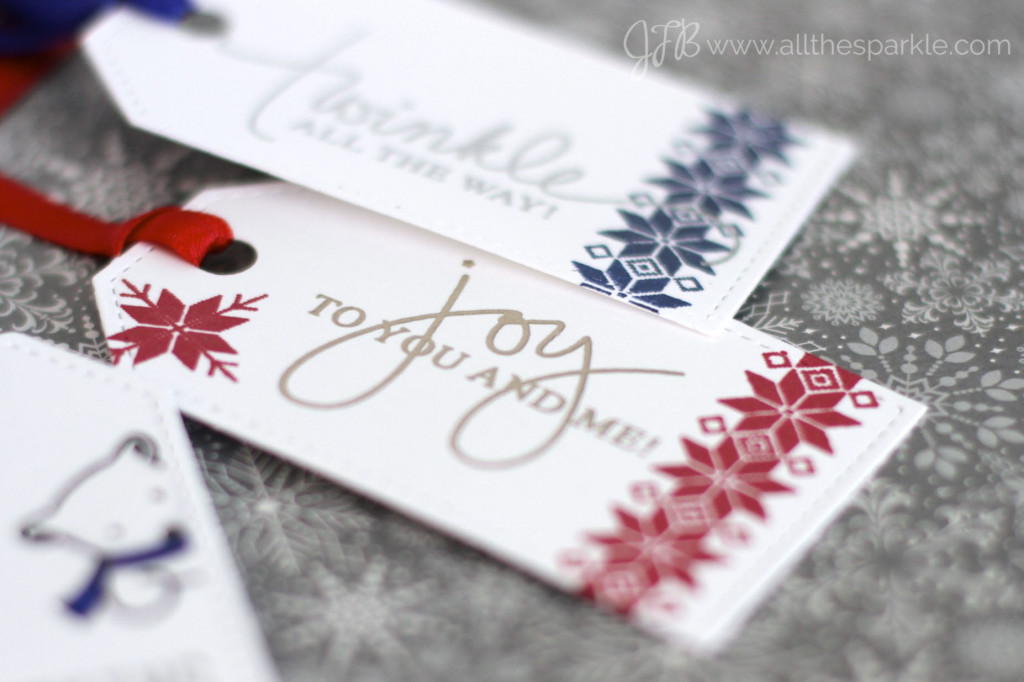 I made about 20 tags of varying color schemes and layouts but this gives you the basic idea!  Now I just have to remember to use them in December!
Thanks for visiting today and make sure to visit the rest of the design team for more inspiration.  I look forward to seeing your creations this week!