Lots of giveaways happening on my blog right now!  I've got a stamp giveaway here and a $50 gift card giveaway to Simon Says Stamp here and here! 😉  Good luck!!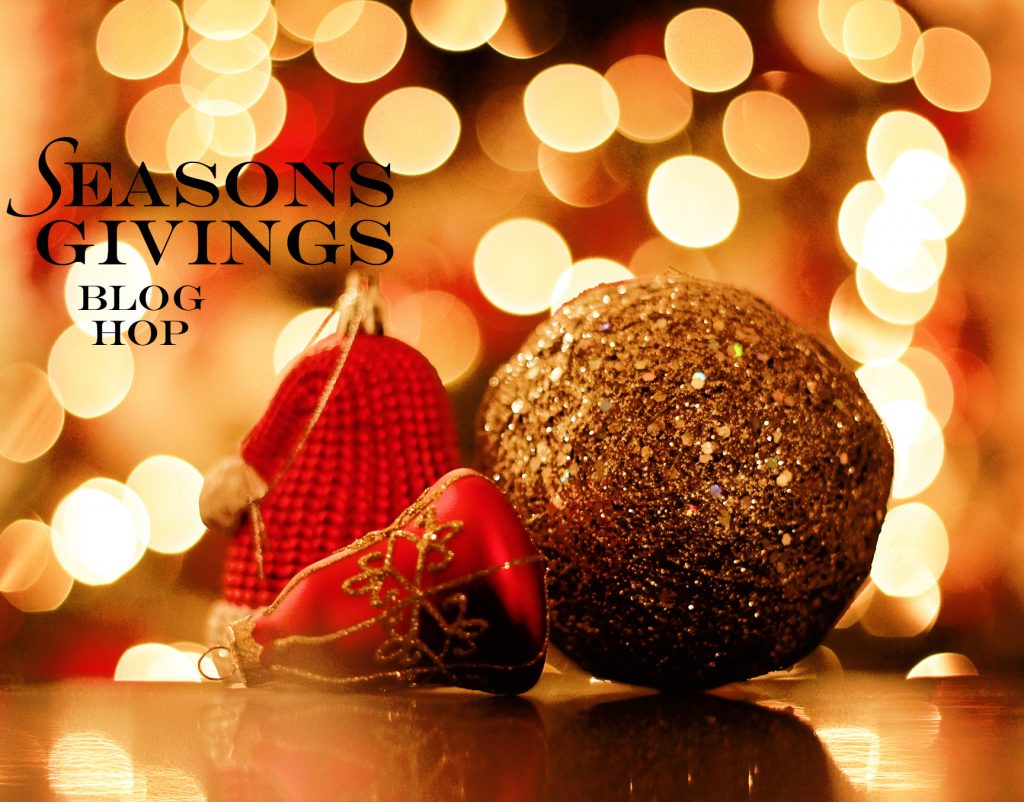 Happy New Year!!  I am so excited to be participating in the Seasons Givings blog hop for the first time!  The hop is in it's 5th year and is the brainchild of the amazing Latisha Yoast!  EVERY stop on this hop is a giveaway and there are A LOT of stops (over 70!)! 😉 We want to thank you, fabulous readers, for a wonderful year of crafty support and friendship!  I am giving away the Concord & 9th Celebrations stamp and die set pictured below!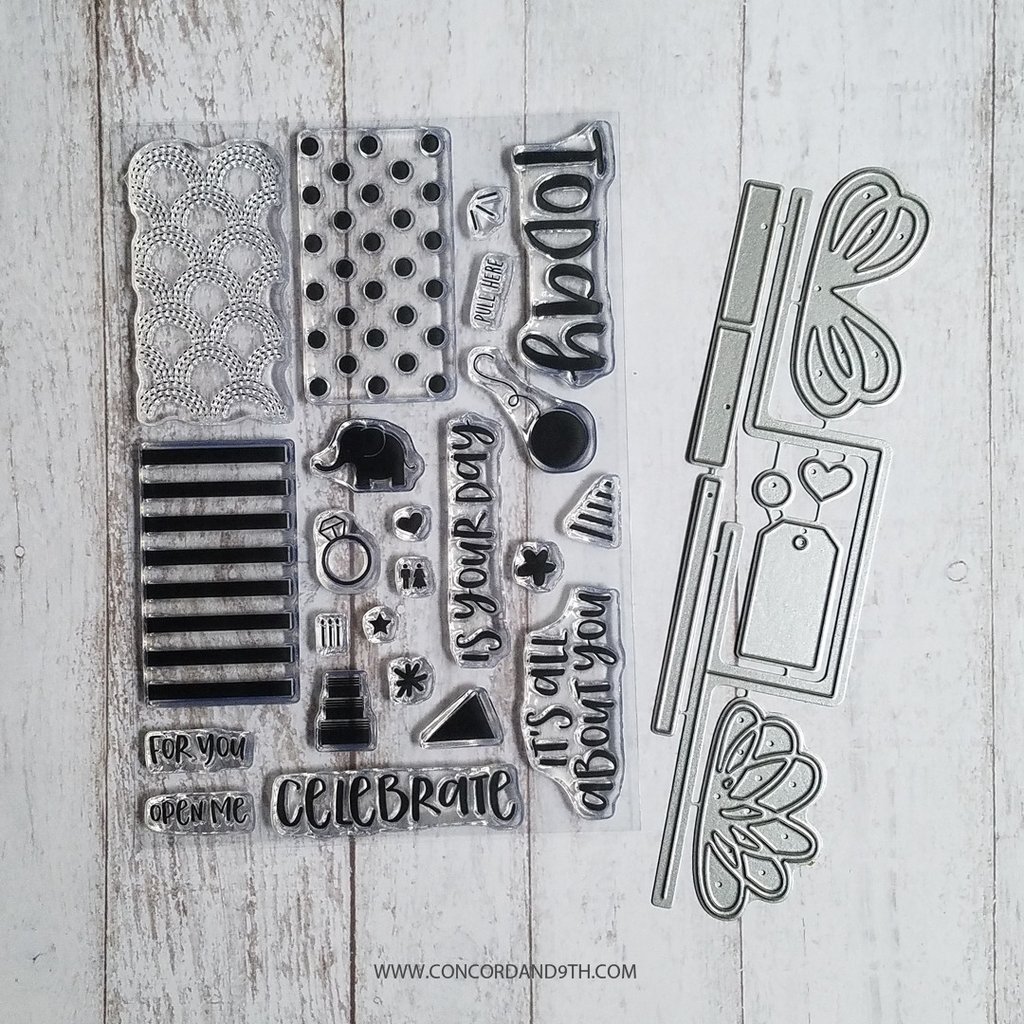 My giveaway is open worldwide and is open for one week!  Please leave a comment on my blog letting me know if you have a New Year's resolution and what it is (if you're willing to share!) before 11:59 PM EST on Saturday, January 7th, 2017!  The winner will be announced on January 8th.
Yesterday I posted a round-up of my favorite cards of 2016 with a separate giveaway that you can find here  but I did want to share one more card with you!  I don't often make New Year's cards (I'm usually a little wiped out after Christmas card madness) but I made this card back in September and thought I'd share it again to wish you all a very Happy 2017!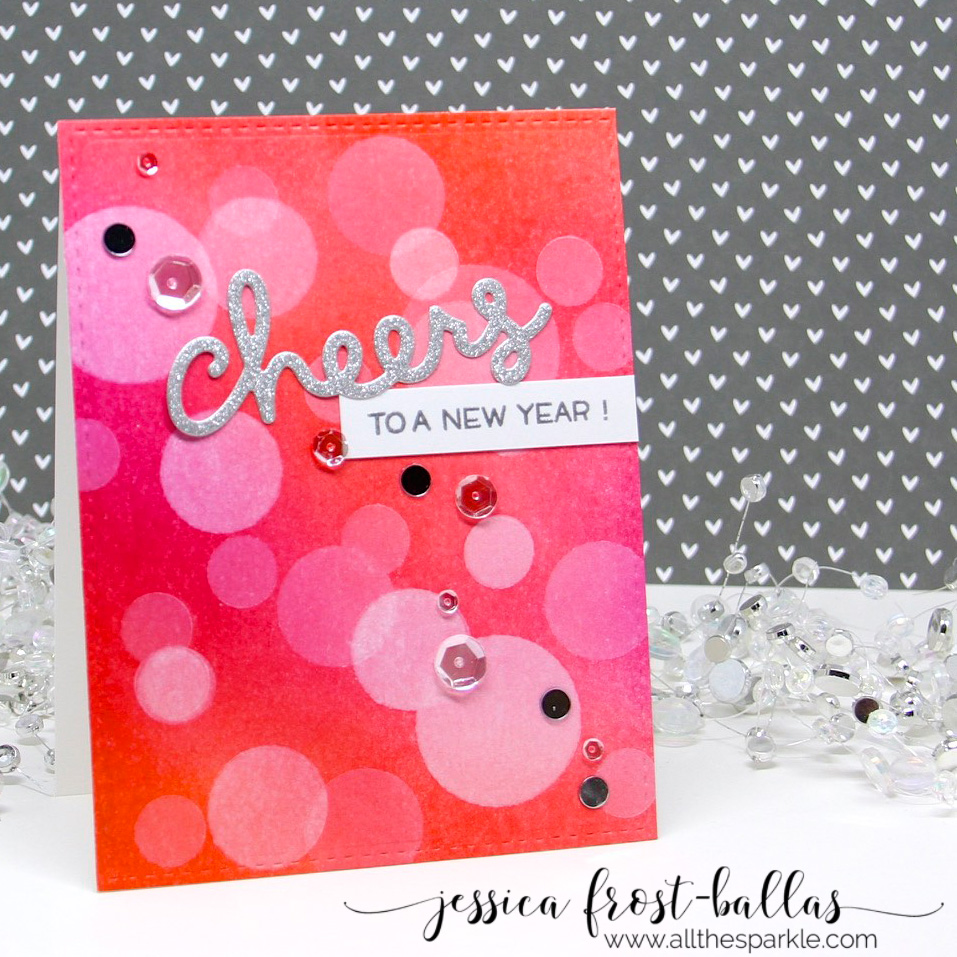 I have a few crafty resolutions for 2017 that I'll share and one that I'll keep to myself until December 31st, 2017! 😉 I hope to improve my handlettering, complete at least once video a month, and delve into bujo and decorative bujo! 🙂 And most importantly I'm determined to get more comfortable with shading using copics and colored pencils.  Here's to lots of crafty success in 2017 to all of us!
Below you'll find the full hop list!  Have fun hopping and if this is your first time stopping by my blog, I hope you'll visit again!  You can subscribe to my blog via the widget on the sidebar or find me on YouTube, Facebook, or Instagram!  Have a great day and Happy New Year!!