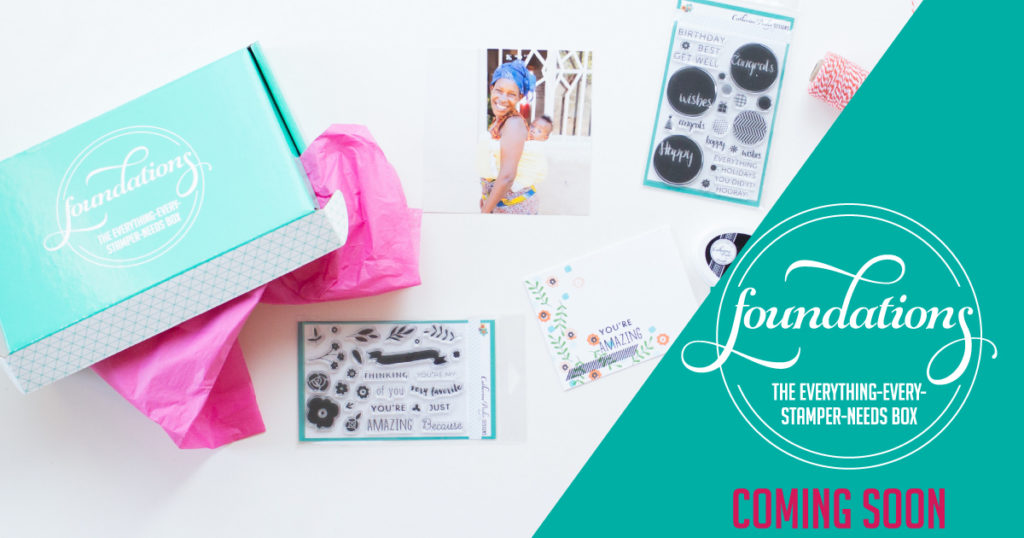 Good morning!  I am super excited to be part of Catherine Pooler Designs' newest venture: the Foundations box!  What's in the box?  It's the perfect starter kit for a brand new stamper or just someone looking for some new and exciting products!  The box contains the following:
three stamp sets (Spot On, For Everything, and Amazing Floral) which gives you images and sentiments to create cards for ALL occasions
5 ink pads from Catherine's brand new ink line (Midnight, Orange Twist, Rockin Red, Fiesta Blue and and Grass Skirt)
an acrylic block that has a great ridged edge for easy gripping
a pack of pre-scored white notecards
and maybe a special surprise! 😉
The box will retail for $67 and would be a perfect gift for someone who is interested in getting into cardmaking!!
Catherine asked the designers to limit our supplies to only the contents of the box…initially I thought this would be tough for me as I tend to stay away from one layer cards but I was shocked at how quickly and easily I was able to create a variety of cards!  Here's what I came up with!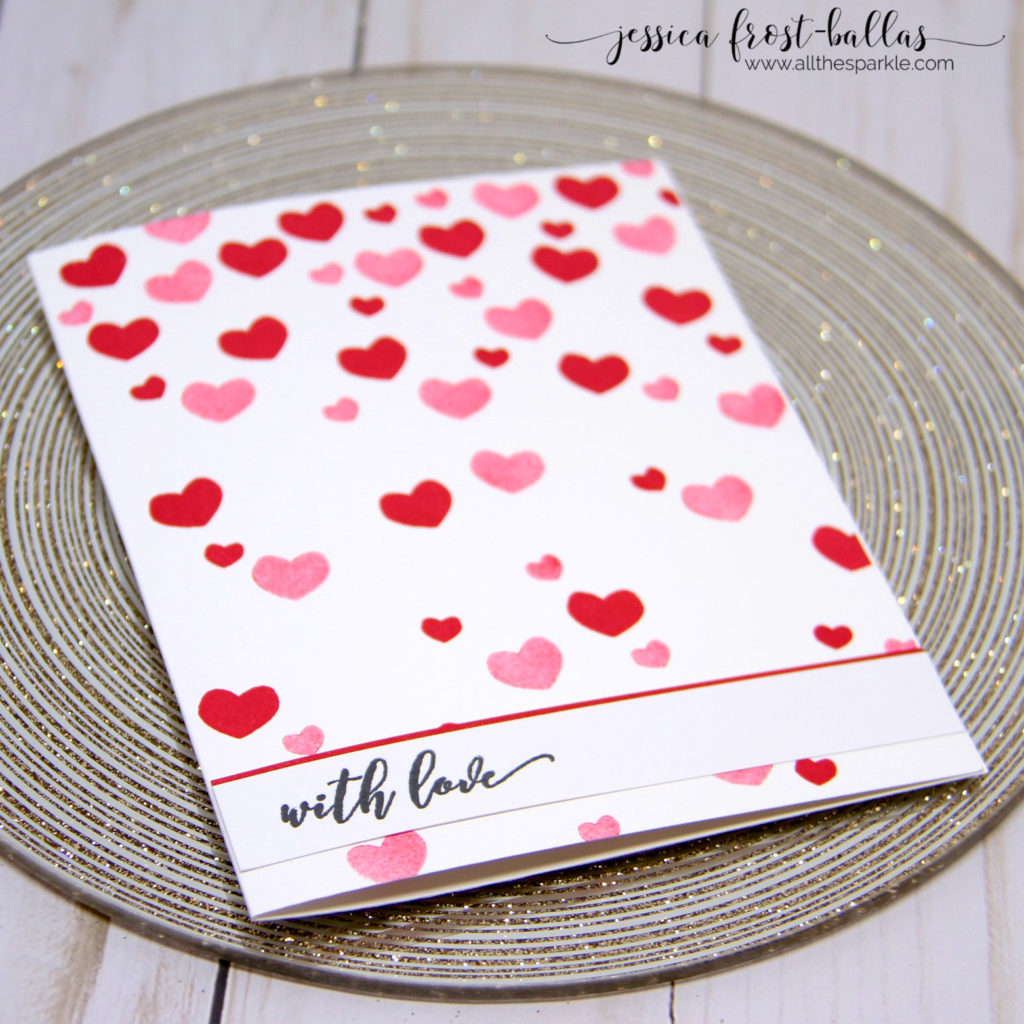 One of my favorite aspects of these inks is how smoothly they stamp right out of the box.  I tend to stay away from solid image stamps because I hate having to prep a new stamp but these stamp beautifully!  The ink doesn't bead up on the stamp and the coverage is nice and even!  Because of the high quality of the ink, generation stamping is a breeze!  I stamped the hearts once and then immediately stamped them again without reinking for a softer shade of red!  I swiped the red ink pad along a piece of scrap cardstock to get a matching red piece of cardstock and then matted it behind my sentiment.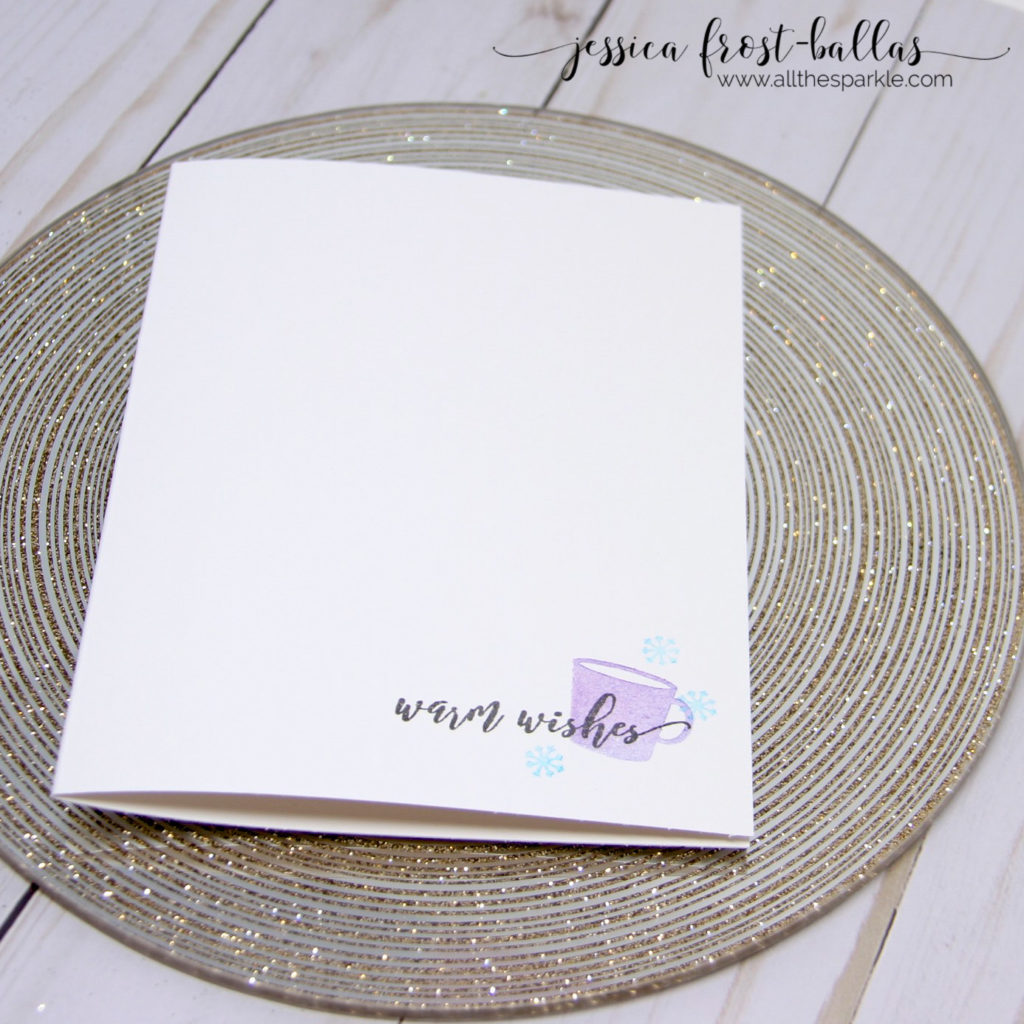 My second card is super CAS!  I used generation stamping again to get that pale shade of blue and mixed inks to get that pretty shade of purple.  Another fun aspect of these inks is that they don't seem to transfer ink onto the pad (seriously, it's like magic!) so I inked the mug with red ink, then with blue, stamped it once on scrap paper, and then stamped it a second time on my card for that soft shade of purple.  I added a few icy blue snowflakes and the sentiment to finish the card!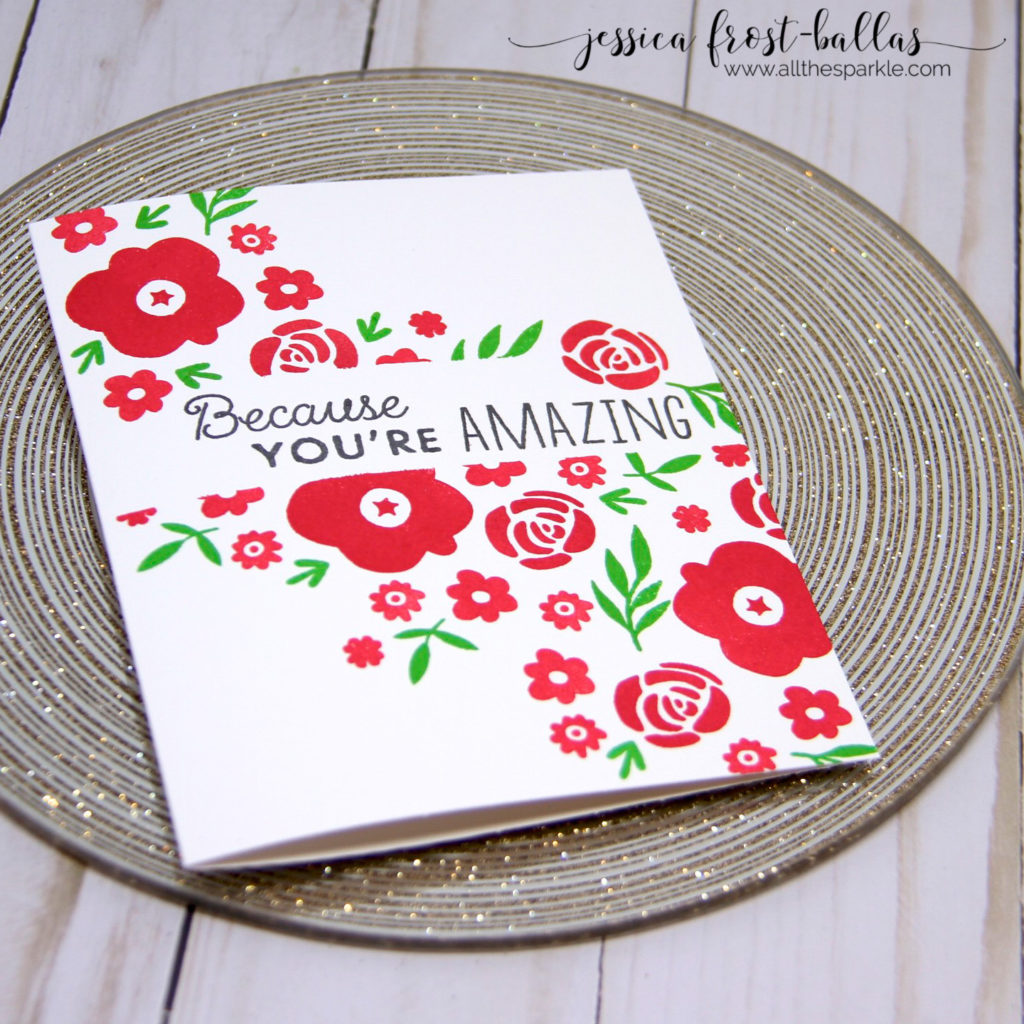 I think this might be my favorite card of the bunch.  Those floral stamps are just fun and again, they stamp so smoothly that this card came together in minutes!  I stamped my sentiment and masked it with painter's tape.  Then I stamped my flowers and greenery in a cascade down the card, removed the masking, and added a few accent flowers around the sentiment!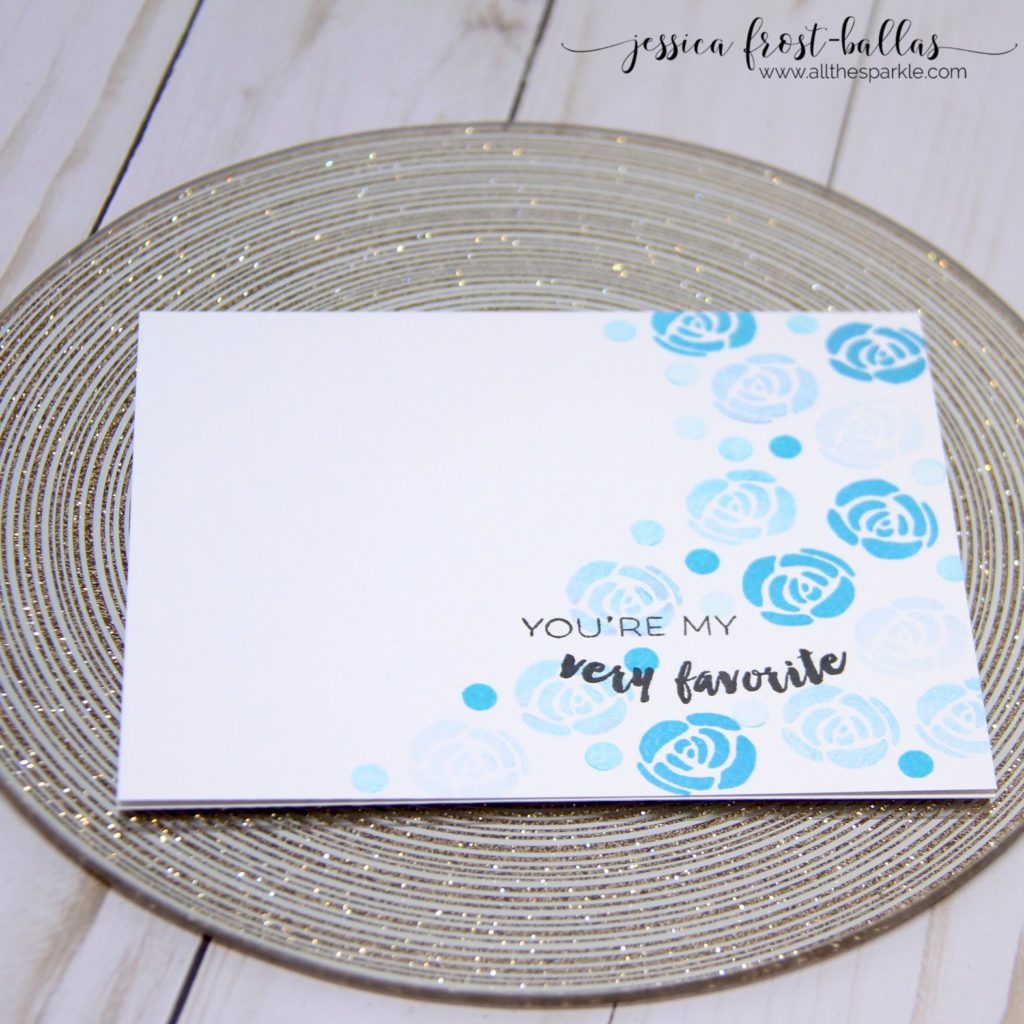 And finally, another fun example of generation stamping.  The rose and dots are stamped once, twice, and three times without reinking for that ombre effect!  Honestly, I almost can't believe how well the ink shows up with a third stamping!!
The box goes up for sale tomorrow morning but of course, there's an opportunity to win one before you can buy it! 😉 You have 24 hours to comment on all the hop stops!  The more you comment, the better your chance to win!  One random commenter will win the Foundations Box and will be announced Wednesday morning at 9AM!
You should have arrived from Kristie's blog and Laurel is your next stop!  Here's the full hop list in case you encounter any broken links!  Thanks so much for visiting and happy hopping!!