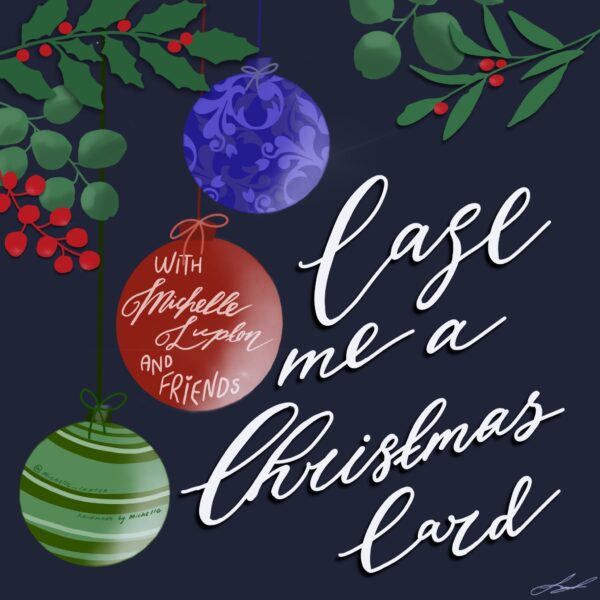 Good afternoon!  I'm excited to be joining my crafty friend, Michelle, for another year of her Christmas Card challenges!  This is my sixth year joining her and you can find the previous years here (2021, 2020, 2019, 2018, 2017)!  This year she challenged me to CASE one of her cards and she's CASE-ing one of mine!
If CASE is new to you it stands for Copy And Share Everything.  In literal terms it can be used to describe a card of someone else's that you copy to the exact detail.  But usually it's used more when you reference someone else's card as inspiration for your own.  You can use as many card elements for your inspiration as you'd like and I'll show how I used Michelle's card as my inspiration but added a few tweaks to make it my own!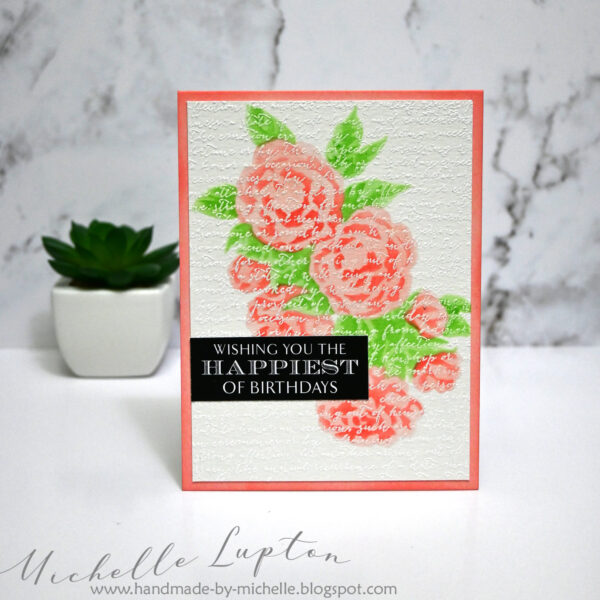 This is my Christmas CASE of Michelle's gorgeous floral birthday card!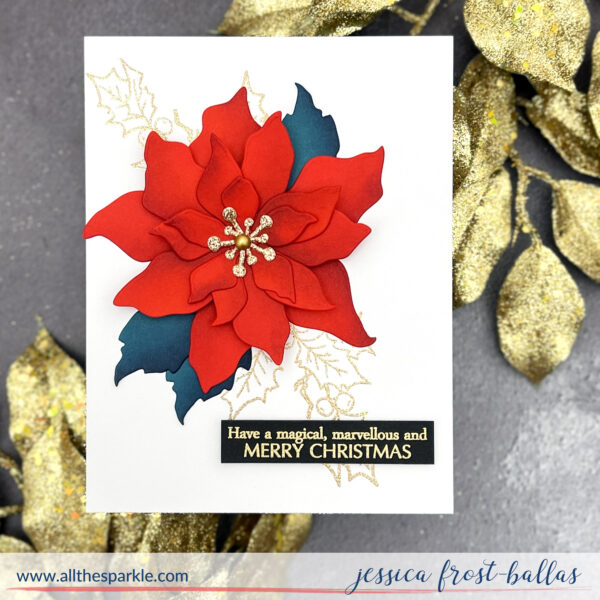 I decided to keep her floral theme but with a holiday twist!  I'm a big fan of a black label sentiment so that was the one element of the card I kept pretty much exactly the same.  I stamped a sentiment from Crafty Meraki's Magical Christmas onto black cardstock and heat-embossed it with gold embossing powder.  Next I stamped the holly from Christmas Miracle twice onto a panel of white cardstock and heat-embossed it with gold glitter embossing powder.  I wanted to tie in to Michelle's heat-embossed background but in a slightly different way!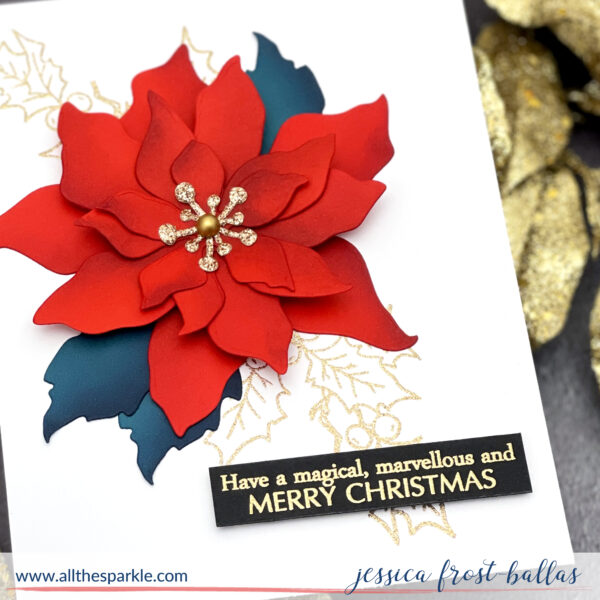 Next I die-cut the pieces of the Crafty Meraki Layering Christmas Flower from red and teal cardstock and ink blended the pieces with additional red and dark teal ink.  Then I adhered them together and popped up the edges of the flower petals with foam mounting tape for a little dimension!  Finally I added the sentiment to finish the card!
Head over to see what Michelle created and make sure to check out the rest of her fun series!  Big thanks to Michelle for inviting me to join her and thanks to you for stopping by today!  Have an amazing day!