Good morning!  Today I'm sharing a pair of CAS cards that were part of a set I created this weekend.  I thought they would be perfect for sneaking a card into my husband's planner to tell him how much he means to me (so shhh, don't tell him)! 🙂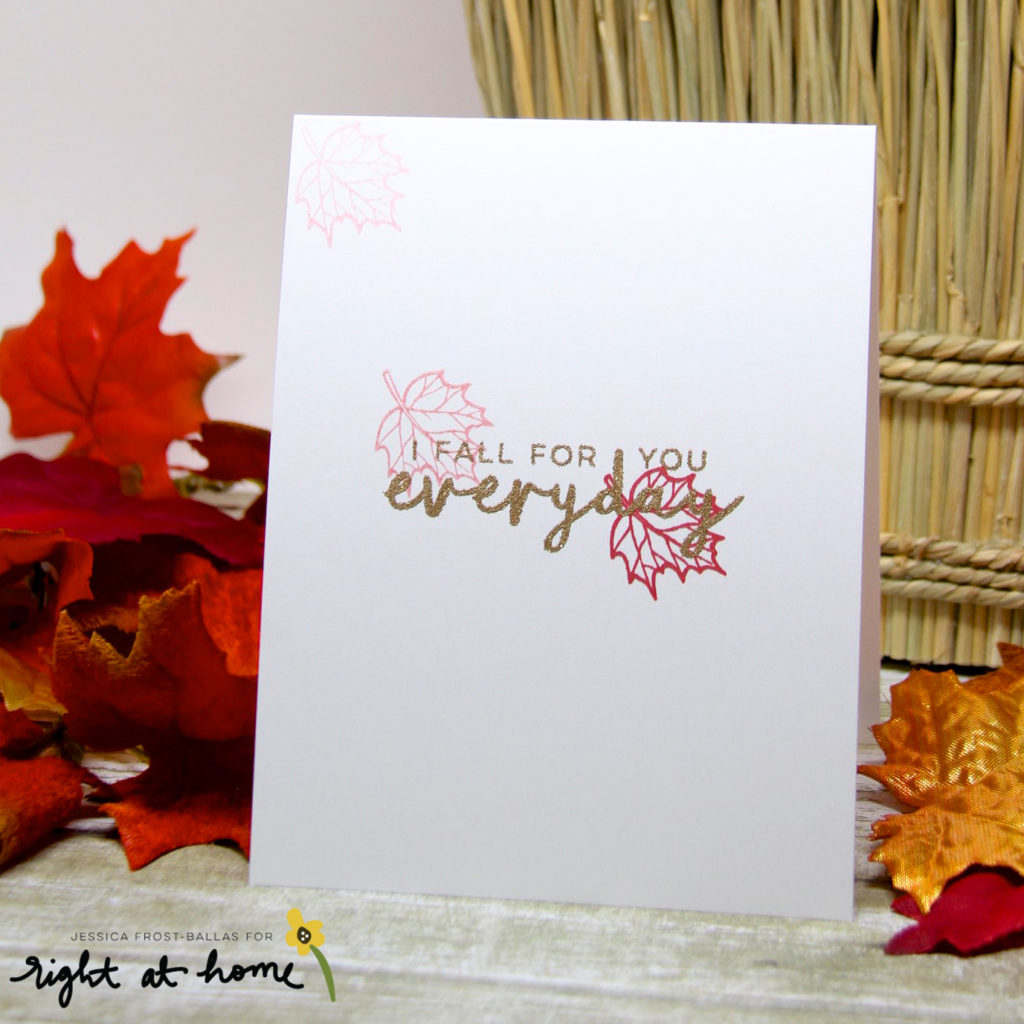 Masculine cards are hard for me but I think this is the perfect balance of a simple design but a little color and of course, a little sparkle!  I stamped the maple leaf from Grateful Heart once in the middle of my card and then immediately restamped it two more times resulting in lighter impressions moving up towards the top corner of my card.  Then I stamped the sentiment from Grateful Heart in versamark and heat-embossed it with gold tinsel embossing powder.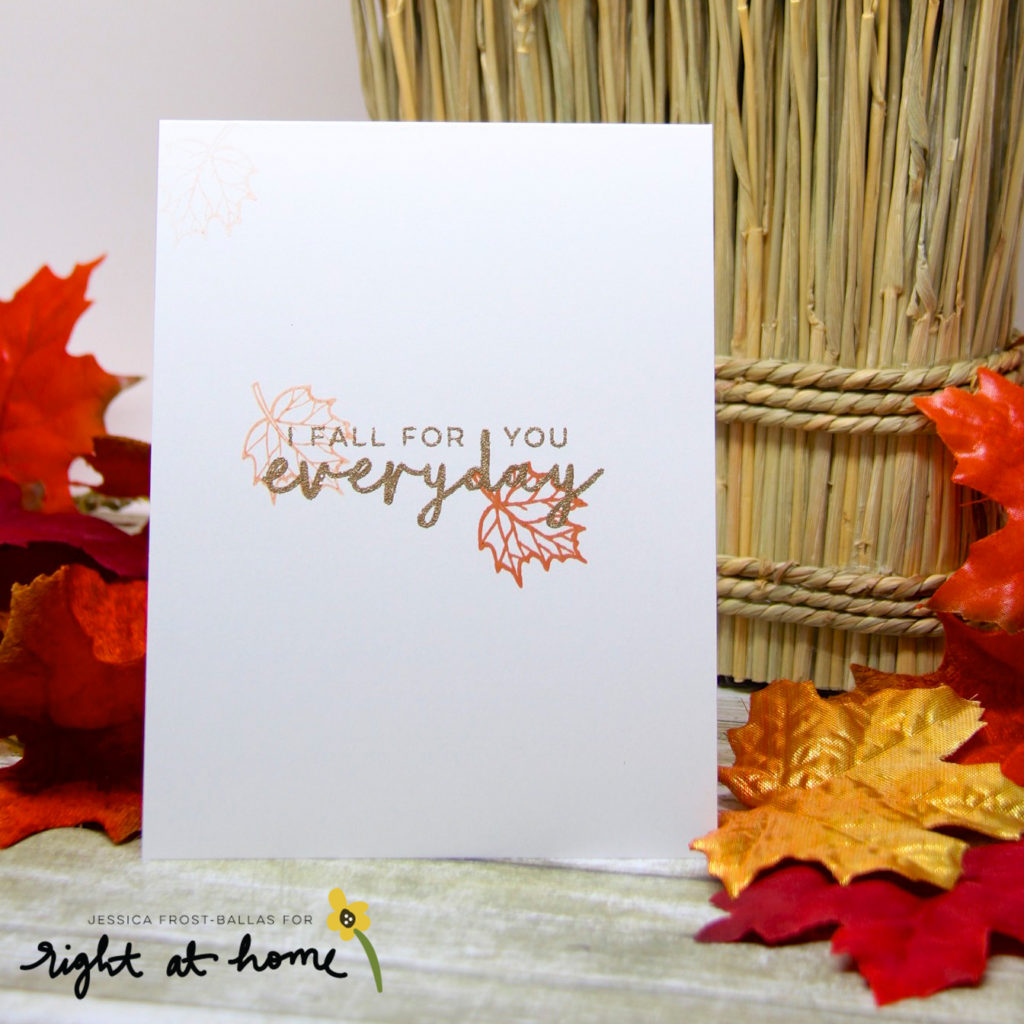 I did a version in oranges and one in yellows that looks really cool but unfortunately does not photograph well.  I hope this gives you some inspiration for something a little different! 🙂 Thanks so much for visiting and have a great day!