I recently became a member of StampNation and decided to sign up for the most recent class, Technique Toolbox: Dye Inks.  I am SO glad I did!  I was familiar with some of the techniques but there were definitely some new ones and some fun twists to familiar ones!  I'll share more tomorrow but I was really happy with this card and wanted to share it!  I won't go into too much detail but I decided to try combining several techniques with my card: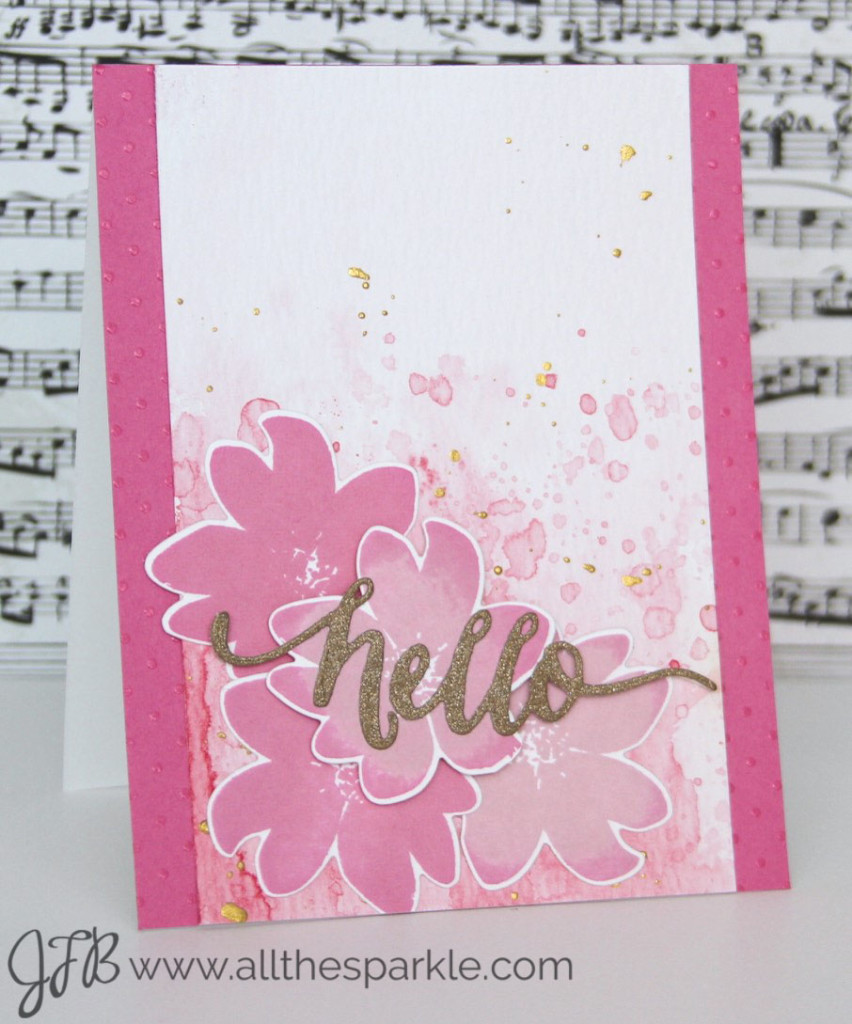 The techniques I played with were rock and roll, watercolored backgrounds, and generation stamping!  I also used one of the ideas for stamping the border with versamark and heat embossing it with clear powder for a tone on tone look!  It's quite a bit more pink than I'm used to using for a card but I think it's fun and I'd definitely recommend checking out the class!
Thanks for visiting!
Supplies: