I have a couple more cards to share from the Technique Toolbox: Dye Ink class!  The first one uses a technique that I had seen but never tried (or even knew the correct name for)…it's the Joseph's Coat stamping technique using blended distress inks in Picked Raspberry and Dried Marigold!  This reminds me of being a kid and randomly coloring over paper with crayons, covering it entirely with black crayon, and then scratching designs in it with a fingernail…same idea, better execution! 😉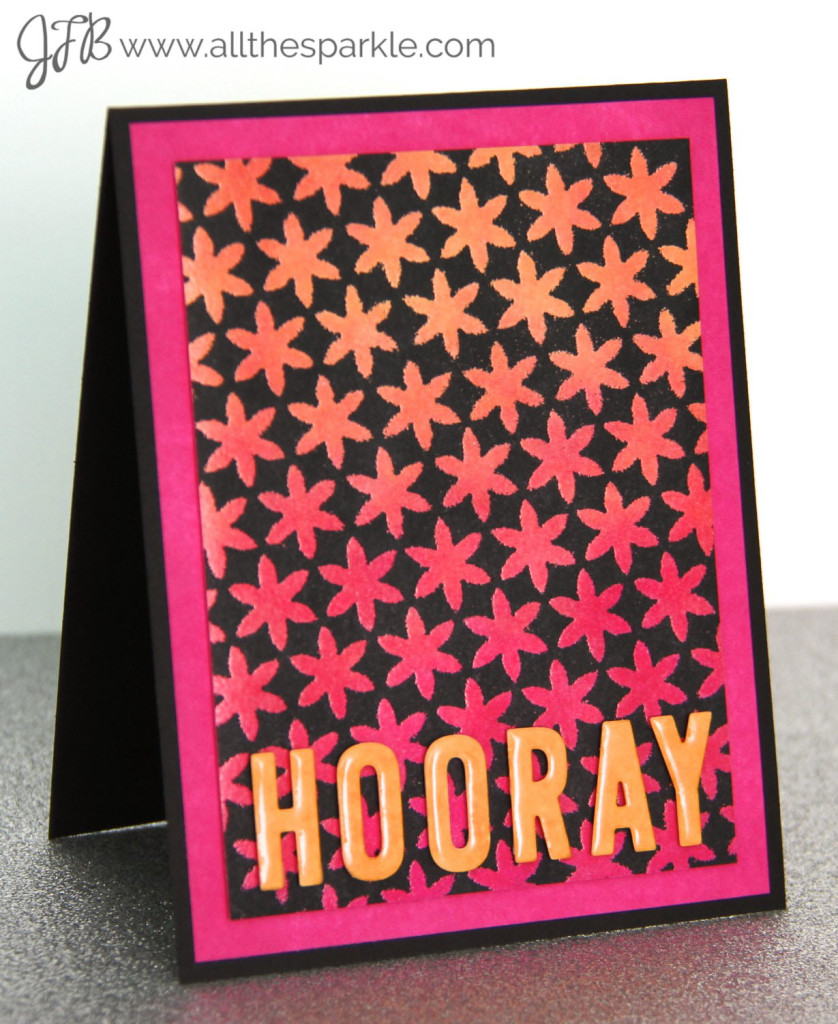 I'm entering this card in the Lawnscaping Challenge #100: Birthday Celebration, the Simon Says Stamp Wednesday Challenge: Add a Little Texture, and the Simon Says Stamp Monday Challenge: A Piece of Paradise!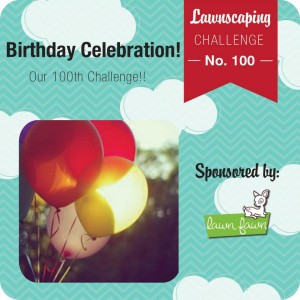 Here's my second card using a direct to paper technique: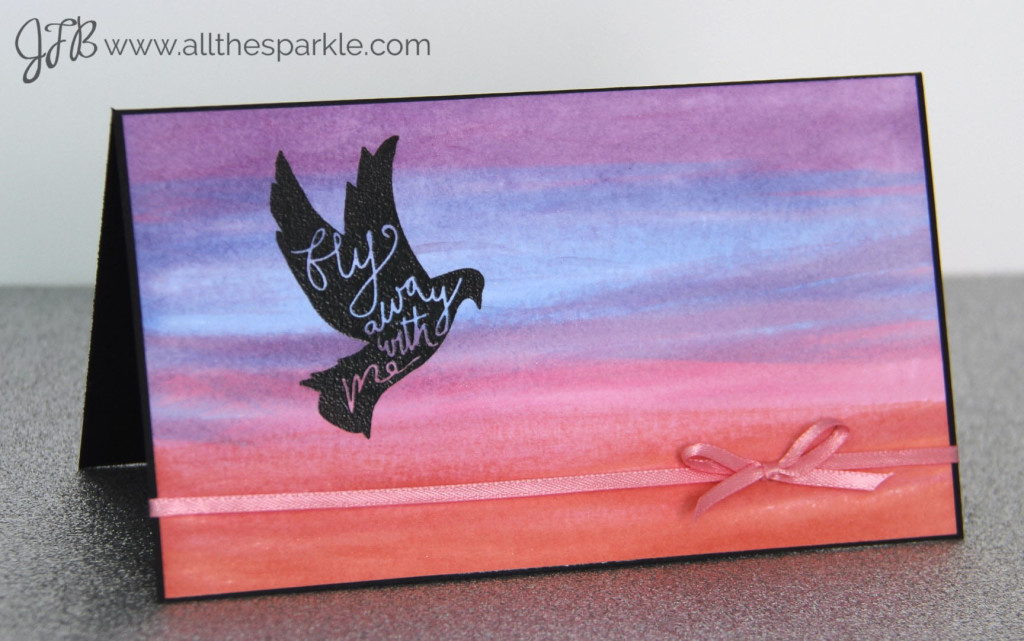 It kinda amuses me that I spent HOURS last year trying to get a similar look with a brayer and I did this one in less than 2 minutes…took me longer to choose the colors than it did to actually create it!  And I LOVE that stamp set…I'd actually never seen it before but Nichol Magouirk was selling it with a few other used sets a few weeks ago and I had to have it!  It's a stamp set from the Studio Calico Corey kit but I believe it's no longer available.  I really like how the background color shows through the sentiment!
I'm hoping to get more opportunities to play with the class techniques this weekend!  Oh, and a quick note…I just want to thank all my faithful readers who stop by daily and leave such kind comments…I read and appreciate every single one!  Thank YOU!!
Supplies: