Hello!  Today I'm a stop on the Altenew Artists' Gouache – Strolling Through New York Release Blog Hop!  I really enjoyed playing with these gorgeous opaque paints and I pushed myself out of my comfort zone for today's project!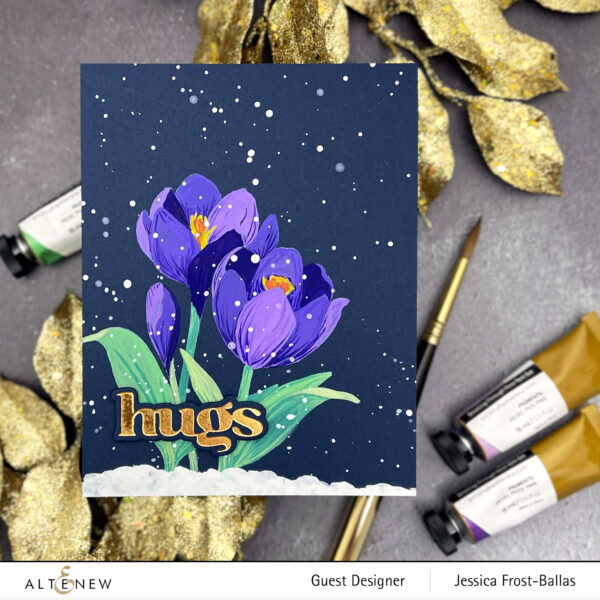 I stamped the Winter Crocus onto dark navy blue cardstock with white pigment ink to use as a reference for my painting.  Then I painted one section at a time allowing the paint to dry completely before coloring a touching section.  Unlike watercolors I didn't want the paint colors to mix and blend. This wasn't the fastest card I've ever created but I really enjoyed the time I spent carefully painting each segment.  The gouache is rich and creamy and a little goes a very long way when you're working!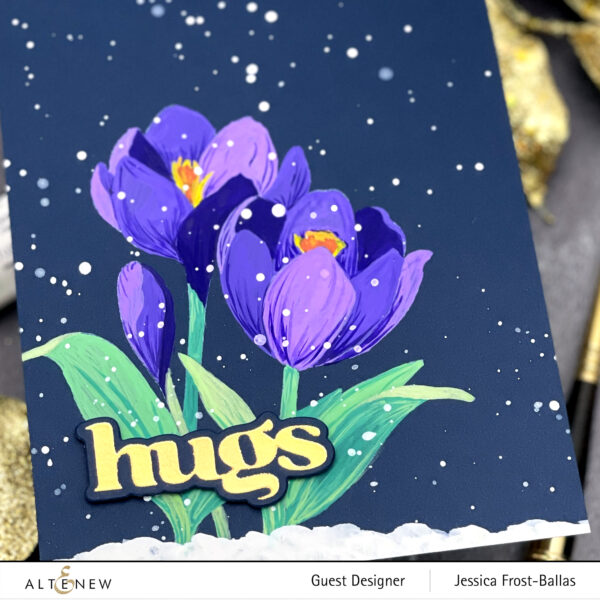 I finished my card by adding a foiled sentiment and some splatters of white paint to give the illusion of the crocus popping up through the last of the winter snow!  There are 12 bright and vibrant colors in the Strolling Through New York collection and you can find the color swatches here.
You should have arrived from the Altenew blog and Virginia Lu is your next stop!  Thanks for stopping by and enjoy the hop!