Wednesday is my rough day of the week…I really enjoy the students I teach on Wednesdays but it's a LONG day and by the end I'm pretty fried.  So I thought, just in case anyone else has a rough Wednesday, I'd do an extra little giveaway just for today!  You can find more details further down!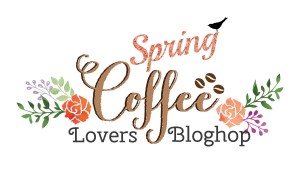 Here's my card for today!  I loved the cat from Newton's Nook and I decided to adapt him for my card!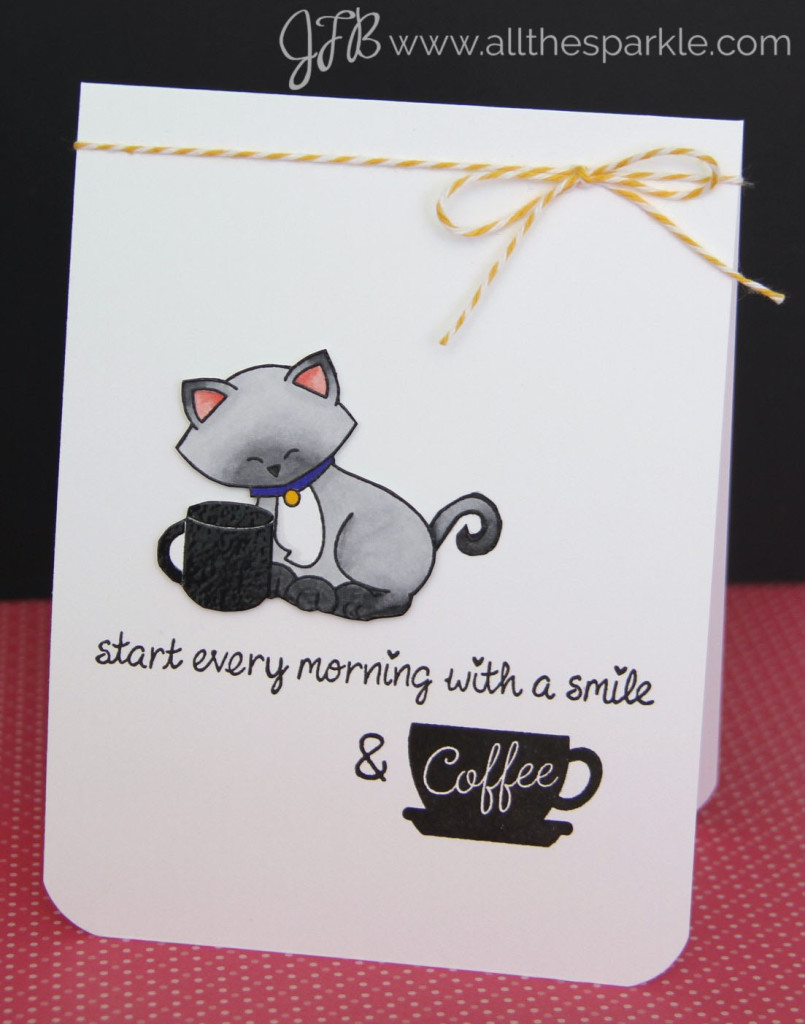 This particular stamp is from the Newton's Holiday Mischief set and he's the cat with the plate of cookies and glass of milk.  I stamped, colored, and fussy cut him, cut out the milk and cookies, and replaced it with a mug of coffee!  I also exchanged his tail for a different one in the set because I like long tails!  Then I mixed a couple stamp sets together to form the sentiment and finished off the simple card with a little yellow striped twine! 🙂
The Spring Coffee Lovers Blog Hop is so much fun!  I encourage you to join in the fun by creating coffee, tea, or cocoa-themed cards or just visiting some of the cards for amazing inspiration!  Again, many MANY thanks to Amy Tsuruta for putting this all together!
I'm also participating in Kathy Racoosin's 30 Day Coloring Challenge!  You can find more details here!
WEDNESDAY GIVEAWAY!
At the end of today I'll be going through today's comments and selecting a random comment to win a $10 gift card to Starbucks (or Starbucks.com if you don't live near one)!  I'll announce the winner on Thursday's post!  Good luck!
GIVEAWAY
I will be selecting one random commenter to win a $25 gift card to My Favorite Things!  I will be posting several times during the Hop…each post you comment on will give you a chance to win!  If you missed a day you can find my previous cards here, here, here, here, and here! Also, subscribing to my blog via the button on your right will give you another chance (and if you're already a subscriber, I'll count that as an entry, too!)!