Good morning!  Just popping into to let you know about a BIG sale over at Ellen Hutson to celebrate their 13th Anniversary in business!!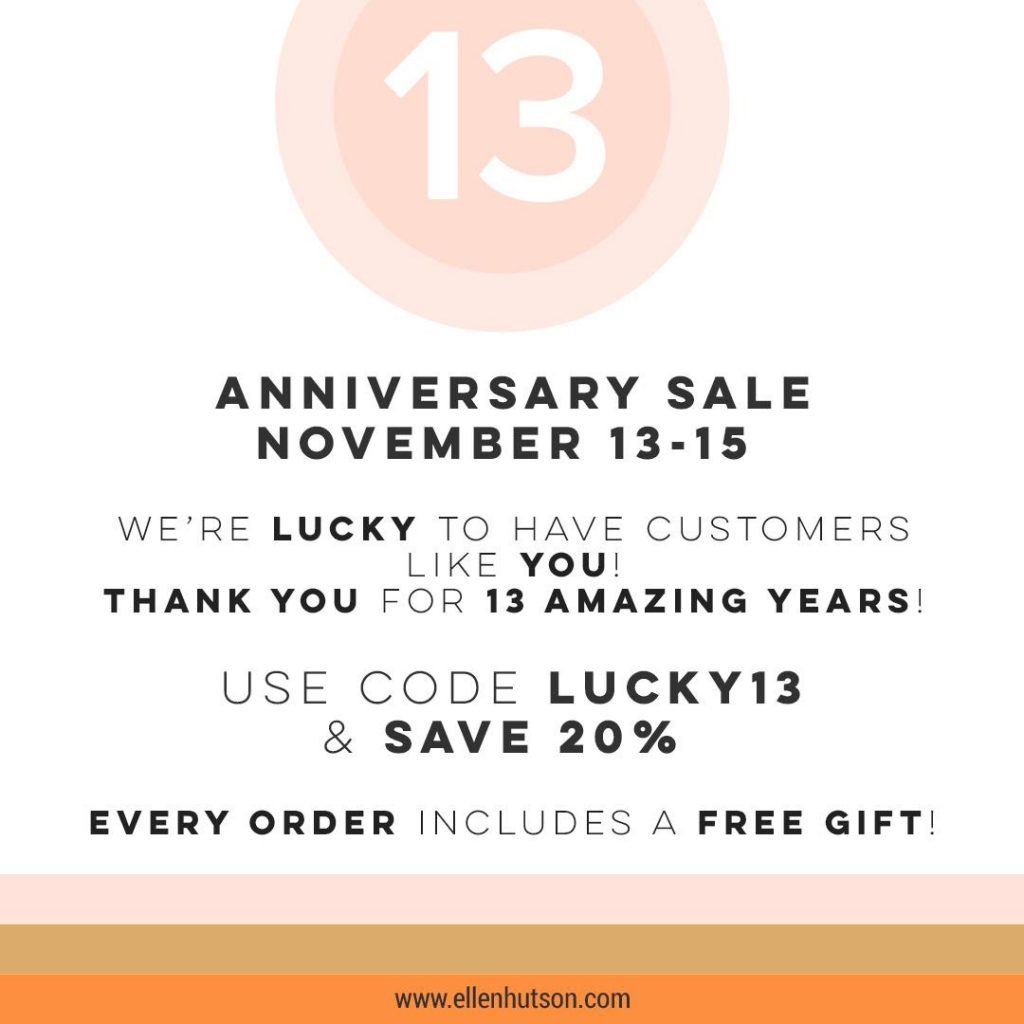 I'm excited to be celebrating with Ellen Hutson next week and I can't wait to show you what I've been up to! 😉
Also just a quick heads-up that I have sold out of this round of destash boxes!  If you've not received an invoice from me yet it means that I didn't have any boxes left by the time you contacted me.  I plan to do another destash in a few months so keep an eye out for that if you missed out this time around! 🙂
Finally, I forgot to mention yesterday in my destash post that I also have a lightly used complete set of full-size Simon Says Stamp dye ink pads (as well as the intense black, embossing ink, and no line ink) that I'm selling for $300 (shipping is not included in that price).  I'm also throwing in the SSS mini dye and hybrid inks that I have as an extra.  Each ink pad is labeled and swatched on all four sides and I can include the 2×2 stamped swatches if there's interest in those.  If you're interested in the inks please leave a comment or send me an email at JessicaAFrost@gmail.com.
Thanks and happy shopping! 😉