I realized that it's been awhile since I've played along with the Papertrey Ink Make it Monday Challenge and when I saw that this week's challenge was Watercolor Smooshing I had to break out the distress inks and join the fun! 😉
So here's my card: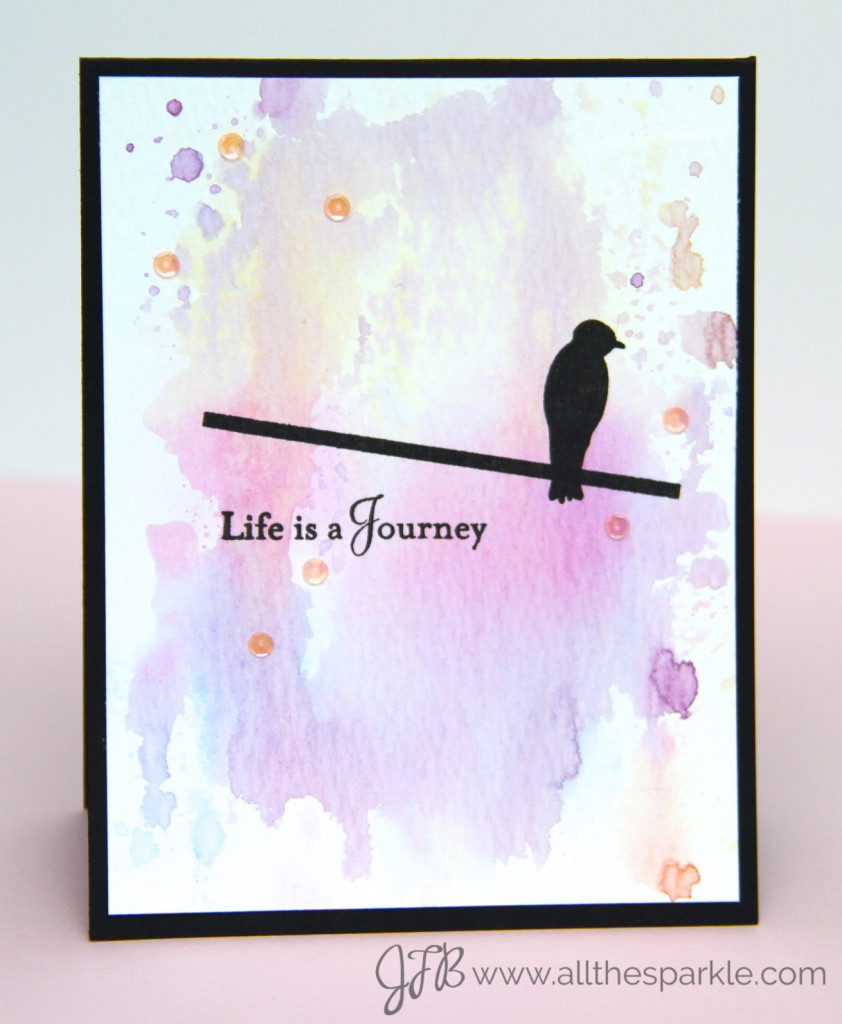 I started off by smooshing Dried Marigold, Picked Raspberry, and Salty Ocean distress inks onto a craft sheet and spritzing it with water.  Then I laid a piece of watercolor paper down on top of the inks and pressed down for a few seconds so the ink could absorb into the paper.  Then I tapped the paper in the remaining ink puddles in random areas to get the colors to blend in different spots.  I let it dry naturally so the lines would be softer.  Once it was dry I stamped the sentiment and bird from the Papertrey Ink Birds of a Feather stamp set and then added the line using a stamp from The Ton Shoe Wardrobe Filled set (it's one of the shelves!).  I added a sprinkling of Guava Shortcake sequins from The Ton for a little extra sparkle.  Then I trimmed the watercolor piece down and mounted it to a top-folding A2 black cardstock base!
I love how the pink and blue colors blended to create that purple shade…it reminds me of a bright summer sunset!
I'm also entering this into the Simon Says Stamp Monday Challenge: B is for… and the Simon Says Stamp Wednesday Challenge: Things That Fly! 🙂
Thanks for visiting!